Client Feedback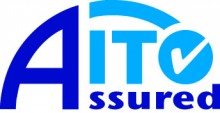 Look at our independently verified feedback on the AITO website here,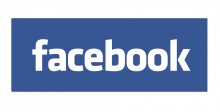 and our Facebook reviews are here
In each holiday pack we include a comprehensive feedback form covering all aspects of the holiday. Some of our client feedback quotes are taken from responses to this questionnaire, and the rest from emails sent by clients at the end of their holidays.
In 2017 (so far) we have received over 600 feedback forms from our clients. Of these 85% rated their holiday as "Excellent", and a further 14% rated it as "Good".
---
The walkers' pack of information contained a wealth of information even in excess of what I anticipated. The list of services available with emergency contact phone numbers was extensive. For overseas walkers the early arrival of this info was helpful in preparing ourselves. It was a tough relentless walk but worth every bit. Very rewarding. I thank Mickledore for your service and making this walk a huge memory and possible, particularly at the age of 73. I am pleased to say to say you helped me achieve something in my life. I will not hesitate to recommend your company.
We are grateful for your very professional service. Everything went smooth and the accommodations were all very nice – perfect for our honeymoon.
This was our very first walking holiday, and we thoroughly enjoyed it all. We did not expect such high standards of accommodations, so this was an added bonus. The route along the way was very well signed and easy to follow.
Thank you to all at Mickledore for making our holiday so easy – knowing that the luggage will be collected / delivered certainly makes it easier than having to carry it! You even managed to get the sun to shine. Thanks, Jane and Gary.
We can't give points, the places were very different but that added to the charm. We would return to all of them. This was our first B&B experience. We were really please we found you! Thanks. Jennifer & Doug: All your other clients we met en route were pleased with you too.
Would you use Mickledore again? Definitely yes – you make it so easy. I feel the price paid is good – knowing everything is as it should be.
Thanks for helping make our Coast to Coast trip a great success.
We would like to say how much we enjoyed our walk and without your excellent service this would not have been possible, many thanks and we look forward to next time. John.
Would you use Mickledore again? Yes, and would recommend you to friends. Great holiday – well organised. Thank you.
Thank you for the arrangements you have made for us in our Coast to Coast adventure. There has not been a problem throughout which has added to our enjoyment of this experience. We will be recommending Mickledore to our friends in Australia and overseas (and will be in touch if we walk in England again) your services were impeccable! Thanking you, John & Jennie.