Client Feedback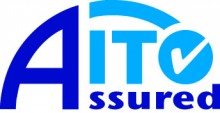 Look at our independently verified feedback on the AITO website here,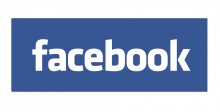 and our Facebook reviews are here
In each holiday pack we include a comprehensive feedback form covering all aspects of the holiday. Some of our client feedback quotes below are taken from responses to this questionnaire, and the rest from emails sent by clients at the end of their holidays.
---
We had a really great holiday – everything was so very well organised – it was always reassuring to find our suitcases in the guest house/ hotel foyer! Holiday planning and holiday itself was utterly hassle free.
Once again Mickledore did us proud and we had a great holiday. I can't over emphasis how helpful and welcoming Marie and Russell were at The Edwardene. Nothing was too much trouble and the breakfasts were fantastic!

My friends and I walk every other year and we are very interesting in the Northumberland Walk next time so will definitely be booking through you again.
I think you choose very good nice stays – I am a very satisfied customer!
As usual, we had a fantastic holiday and the weather was surprisingly kind – instructions, maps and accommodation – very good as we have come to expect! I would like to single out Speybank B&B at Craigellachie for excellent rating. This really was one of the best b&bs we have stayed in the UK (and we have stayed in a good number). The attention to detail from the high spec of the bathroom and the comfortable bedroom to the provision of local toiletries was excellent. There was a comfortable sitting room with tea and home cooked goodies which was greedily welcome after our walk from Fochabers. The choice at breakfast catered for all tastes and was well cooked. There was even lovely tablet to help us on our walk the next day. All in all a fantastic experience – we have already recommended this to our family and friends.
Thanks a lot. The organization from your company was excellent and highly efficient. Well done!
Thank you for an excellent experience. We loved the bag service. We were so sorry when it was all over on the last day!
Would we use Mickledore again? Absolutely yes! We were lucky to spot you on the internet – thanks to you and Walkers luggage for all.
Many thanks for your excellent service. We were extremely happy with all our stop-overs, making it very difficult to differentiate with a points score. We would recommend any of them to anyone staying over in that particular place.
We had a great holiday – thank you. We walked out socks off!
We would like to walk the other part of the Cotswold Way next year so we'll be in touch!
We enjoyed our Great Glen Way holiday very much, the B&B's were, on the whole, very comfortable and of a high standard with welcoming hosts who were very friendly and helpful. I have never booked a holiday before without speaking to anyone at all and was a bit apprehensive of what we would get. No need to have worried, it was all so well organized and everything worked like clockwork.

I would certainly book another holiday through Mickledore and would like to say thank you to all the team for ensuring an lovely time.