Client Feedback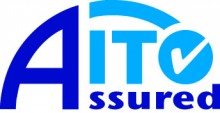 Look at our independently verified feedback on the AITO website here,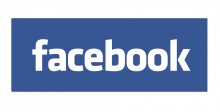 and our Facebook reviews are here
In each holiday pack we include a comprehensive feedback form covering all aspects of the holiday. Some of our client feedback quotes are taken from responses to this questionnaire, and the rest from emails sent by clients at the end of their holidays.
In 2015 (so far) over half of all clients have returned the feedback questionnaires. Of those, 80 % rated their holiday as "Excellent", and a further 19% rated it as "Good"
---
We have no hesitation in recommending Mickledore.The B&Bs we arrived at the end of each day are such a treat! Charming, welcoming and comfortable! Nothing went wrong during our trip – however we were confident and reassured that it would be easy to contact Mickledore to sort anything out if needs be. Thank you! A great time in beautiful Cumbria and Yorkshire.
I had an absolutely amazing experience and look forward to future hikes through Mickledore. Your company did an amazing job of organizing and coordinating the trip. Overall you've done an amazing job vetting the B&B's. All the hosts and hostesses were incredibly friendly, helpful and professional. Thank you so much for the service you provide. I spoke with another local couple who were doing your Hadrian's Wall hike, and had done organized hikes using other companies, who said that Mickledore was by far the best service out there.
We think that Mickledore have done a very good job, both with planning the route and selecting the accommodation.  Bags were always moved reliably every day. Thanks a lot for giving us a terrific holiday.

'Would you use Mickledore again?': Yes, flawless service, excellent organisation – well worth the money.
There was no problem with any aspect of this 14 day walk, which is a compliment to the Mickledore logistical and planning process. Information supplied was extremely comprehensive. I am sure a lot a thought has been put into those 'what if' situations.Thanks very much for doing such a good job.
The plans fell seamlessly into place; all communications were cordial, professional and helpful; your choice of B&Bs along our route were wonderful.
Would you use Mickledore again? Definitely. I was really impressed with the overall service.
We were very satisfied with our holiday and would like to thank you and all those connected, not forgetting the unseen sherpas!
Thank you. All in all it was a lovely way to see the countryside and the charming villages.
Having used Mickledore in 2005 (Hadrian's Wall) and been on worldwide treks with not having a shower for up to 14 days; I decided to go back to Mickledore for a walking holiday with luxury.  I have to say I was not disappointed, the Great Glen Way was wonderful, the variation in the walk from the high routes to the amble along the canal path and lochs was a time to savour.  The Eagle, Red Squirrel and the siting of a giant Scottish Wood Ants Nest brought unforgettable pleasure.  This was made even more pleasurable knowing that a Mickledore chosen B&B, bed and a shower was in store. Never once was I disappointed, with a restful sleep followed by a sumptuous breakfast which was always devoured, to refuel for the day's surprises and views of the Scottish landscape. Thank you.
A thoroughly enjoyable experience hiking Hadrian's Wall. Your choice of places for us to stay was excellent. Our hosts were welcoming and helpful, and their inns were well cared for and comfortable. We would recommend Mickledore to anyone considering hikes in England.