Client Feedback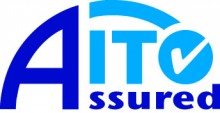 Look at our independently verified feedback on the AITO website here,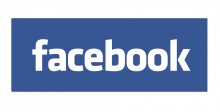 and our Facebook reviews are here
In each holiday pack we include a comprehensive feedback form covering all aspects of the holiday. Some of our client feedback quotes below are taken from responses to this questionnaire, and the rest from emails sent by clients at the end of their holidays.
---
We thoroughly enjoyed our holiday thank you. The organisation was excellent and the information you sent was far more than we have experienced before with other companies and proved to be very useful.
Many thanks to you and all your helpful staff. We felt generally that the standards of everything – organisation, accommodation, food etc. – was excellent.
Hi Mickledore: We had a wonderful trip and a lifetime experience. My Finnish friend was truly amazed to see how wonderful the English countryside could be and is already planning his next trip. All the B&Bs were excellent and Sherpa was very efficient in transporting our luggage.We thank you for doing a great job in organizing the trip and we will certainly consider you again for any future expeditions. By the way – there were a lot of over-70s doing the C2C. There was one 72-year old who did it in 6 days. I am 75 and I didn't find it too taxing. Geriatric power!
I received excellent service from the minute I enquired until now.
All my accommodation was excellent overall. Having done the C2C walk in 13 days last year, I was probably a bit too easy on myself taking 7 days to do Hadrian's Wall! Well done. I will certainly use your company again if I choose to do another walk in England.
This was the first time we had tried this type of holiday and we were most impressed with the B & B and hotels used.

The information was very helpful and when we left our instructions in our luggage a speedy response from your team soon sorted it out.

As always the weather did its best to spoil our holiday, hail on the moors, then rain and finally thick sea mist on the coast. However, knowing the high level of accommodation waiting for us each day gave us something to look forward to. The recommended dining places also meant a good choice with no disappointments.

We so enjoyed this type of holiday that we will be looking at the Mickledore website to choose where we go next year.
Overall, fabulous experience – you thought of everything. We loved our walk and are already looking at what we can do in 2015! Thank you so much.
Thanks to one and all for a super holiday (great weather helped, but as before, you made it a worry-free experience).
The holiday was well organised and we are always happy with your company. At B&B's etc. we are always telling people how good Mickledore are.
I have been delighted with the service once again having used you two years ago to walk the Great Glen Way. The quality of accommodations and organisation was again excellent and I look forward to booking the second half of the Coast to Coast in 2014.
We used you to do the Hadrian's Wall walk 2 years ago – again you provided a perfect service with no issues with the booking or the arrangements for the holiday itself. We are looking forward to resuming the C2C in August.