Vita and the Cumbria Way
By Mark Wright
In May 2021, just one day after lockdown ended, Vita, originally from Latvia, now living in Bedford, walked the Cumbria Way along with her husband and brother-in-law. Vita very kindly took the time to tell us all about their adventure.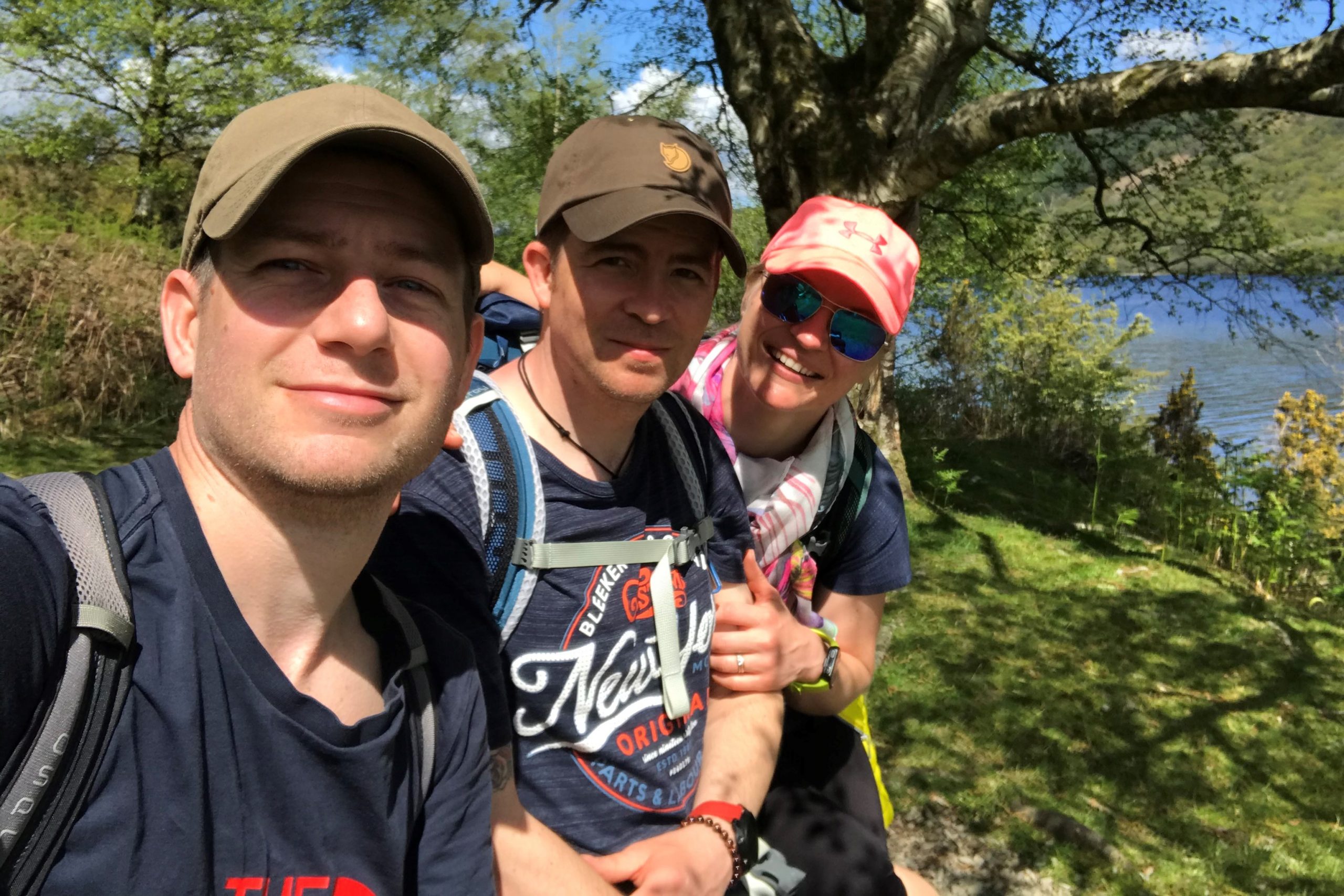 "This was our second holiday with Mickledore – we'd previously done Hadrian's Wall last summer during COVID times, which was fantastic so we immediately booked our holiday last September for 18th May. In January, we were so worried we weren't going to make it after Boris announced the 17th May deadline but we just kept waiting and we were so lucky. It was the three of us this time – my husband and my brother-in-law. We are all keen walkers so just follow the trails with OS maps, but the directions are also super easy.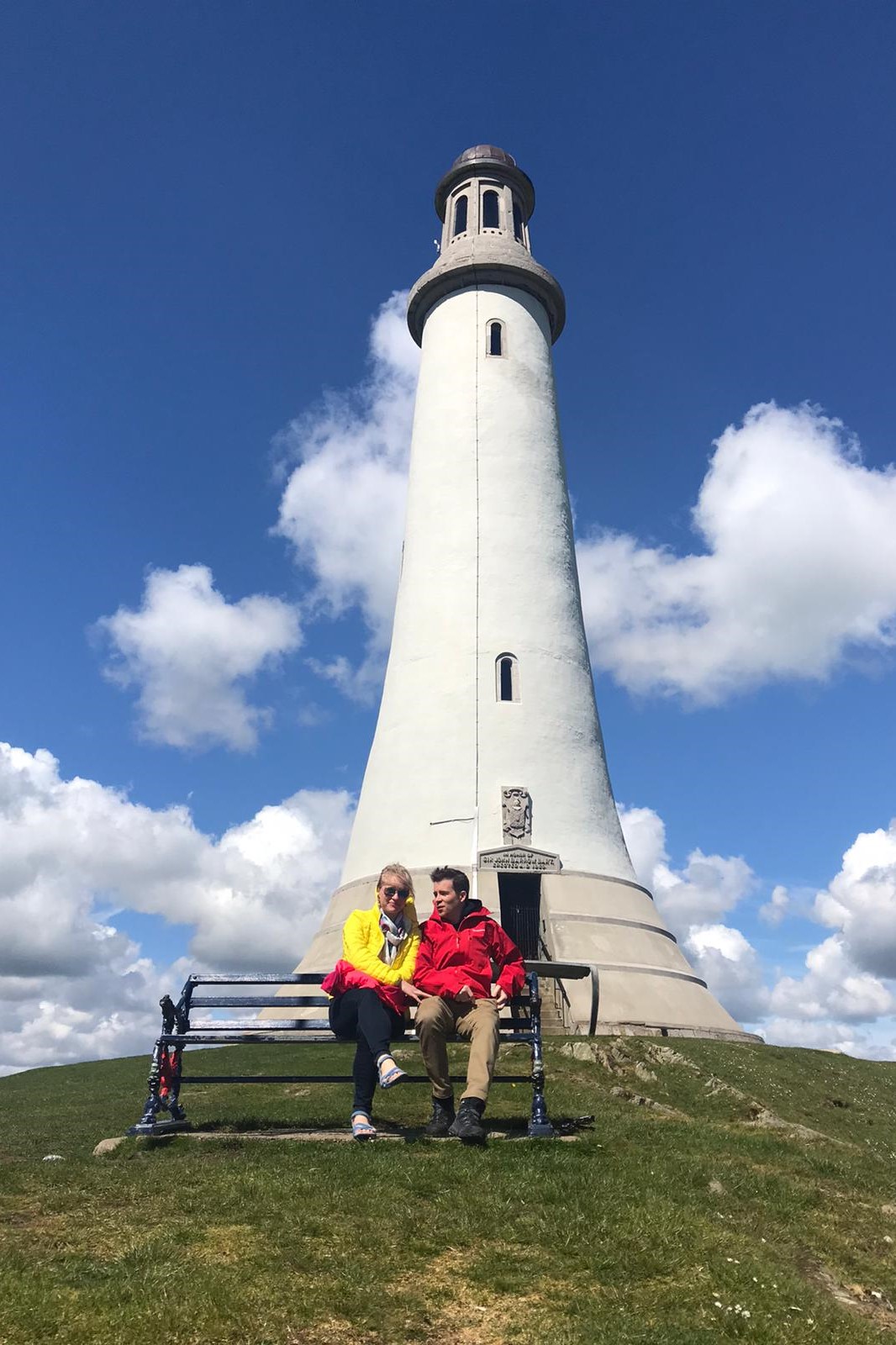 Ulverston was a great surprise! Never heard about it before. Our B&B had a great location, we warmed up our legs by exploring the surrounding area and the weather was very kind to us.
One of the very best things about Mickledore for us is the accommodation. After every guesthouse was so great on our last trip, this time we got the list and didn't even check it. We just turned up and each night it got better and better – it was just a brilliant surprise every day.
It doesn't seem fair to pick a favourite place we stayed. We gave nearly every accommodation 10/10 from St Mary's Mount in Ulverston whose owner Sam was extremely helpful and friendly to Orchard Cottage in Coniston and the Old Rectory in Caldbeck – all with lovely breakfasts, comfy beds, warm welcomes and such great locations. And of course, if we're talking locations, then Old Dungeon Ghyll in Langdale is a must try experience – no TV and no phone signal and very little wi-fi – so we just disconnect from the rest of the world for an evening. Our absolute favourite was Hillcrest in Keswick which was outstanding – a nice quiet location off the centre of town and we even got a welcome with home-made cakes and tea and the décor was stunning.
Each place we stayed had a little pub nearby and we booked in at 6pm for every night because we liked to go to bed early after walking. All the pubs were cosy and charming with lovely atmospheres.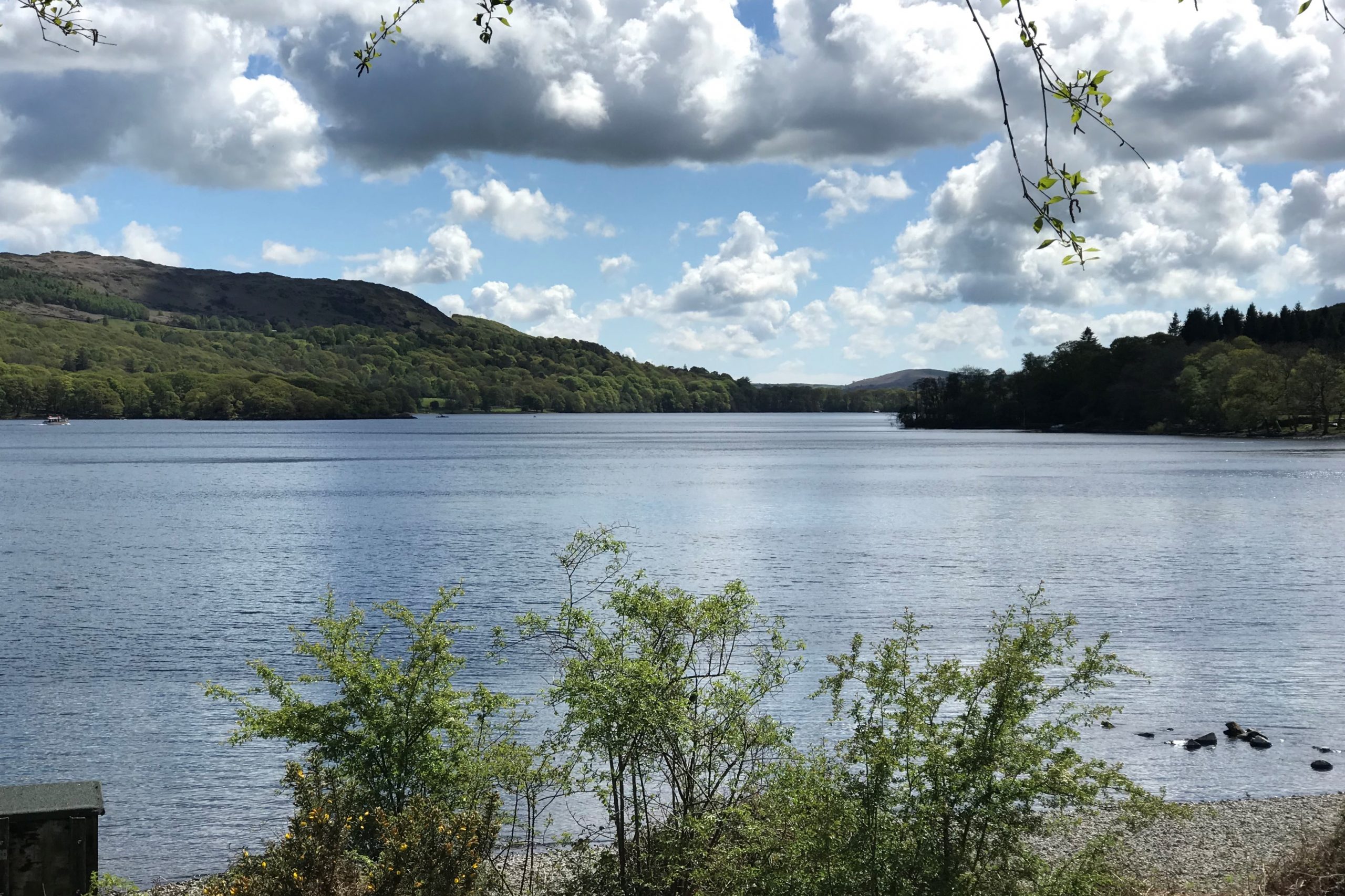 Beacon Tarn was a great spot for lunch and a little leg dip. I only wish I was prepared for a full dip/swim.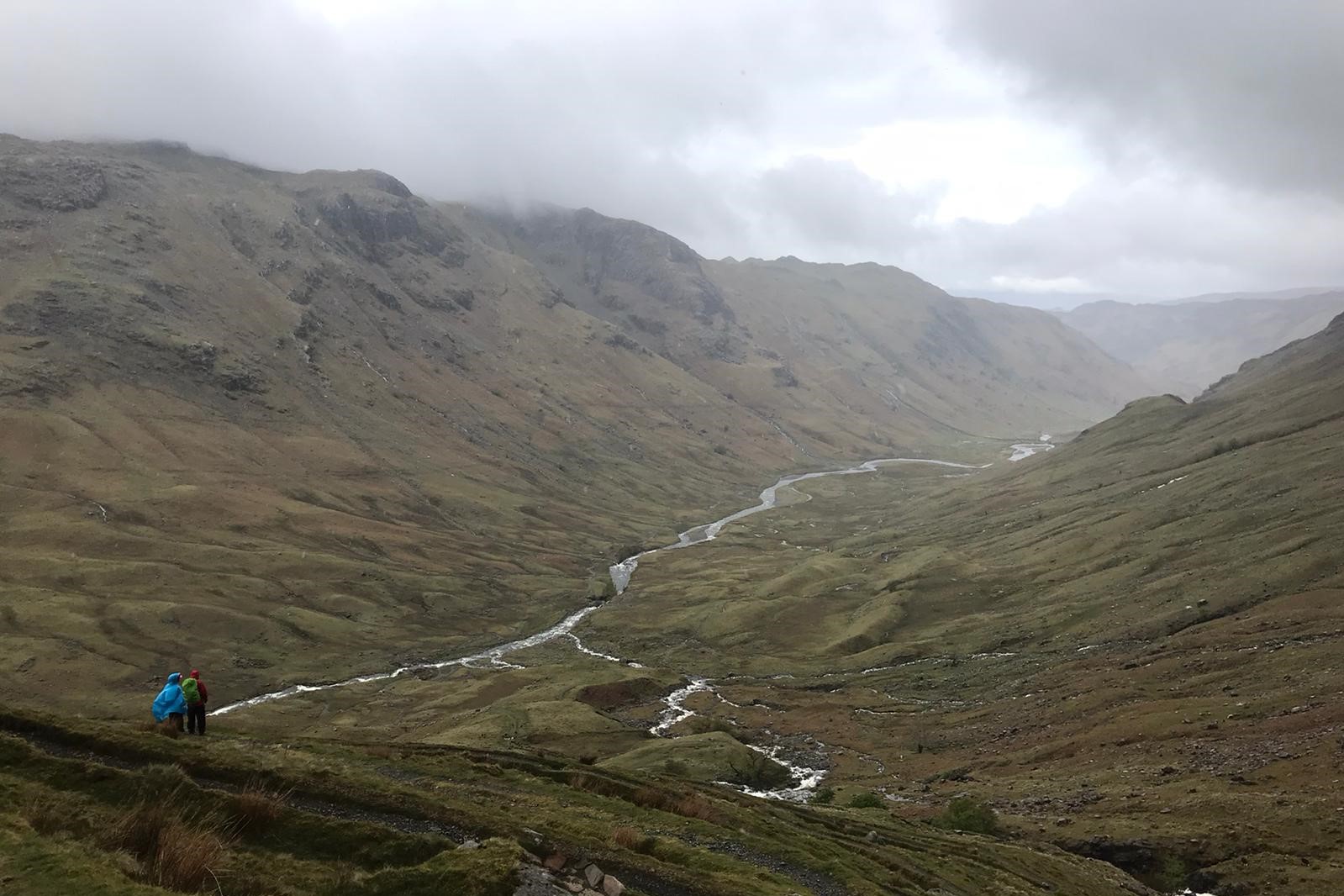 We'd been a bit worried about how we might be treated because of COVID but the experience was so friendly. Everyone was very, very welcoming, not just in our accommodation but everywhere we ate too – we were always asked where we were going the next day. In fact we believe everyone is just happier up North!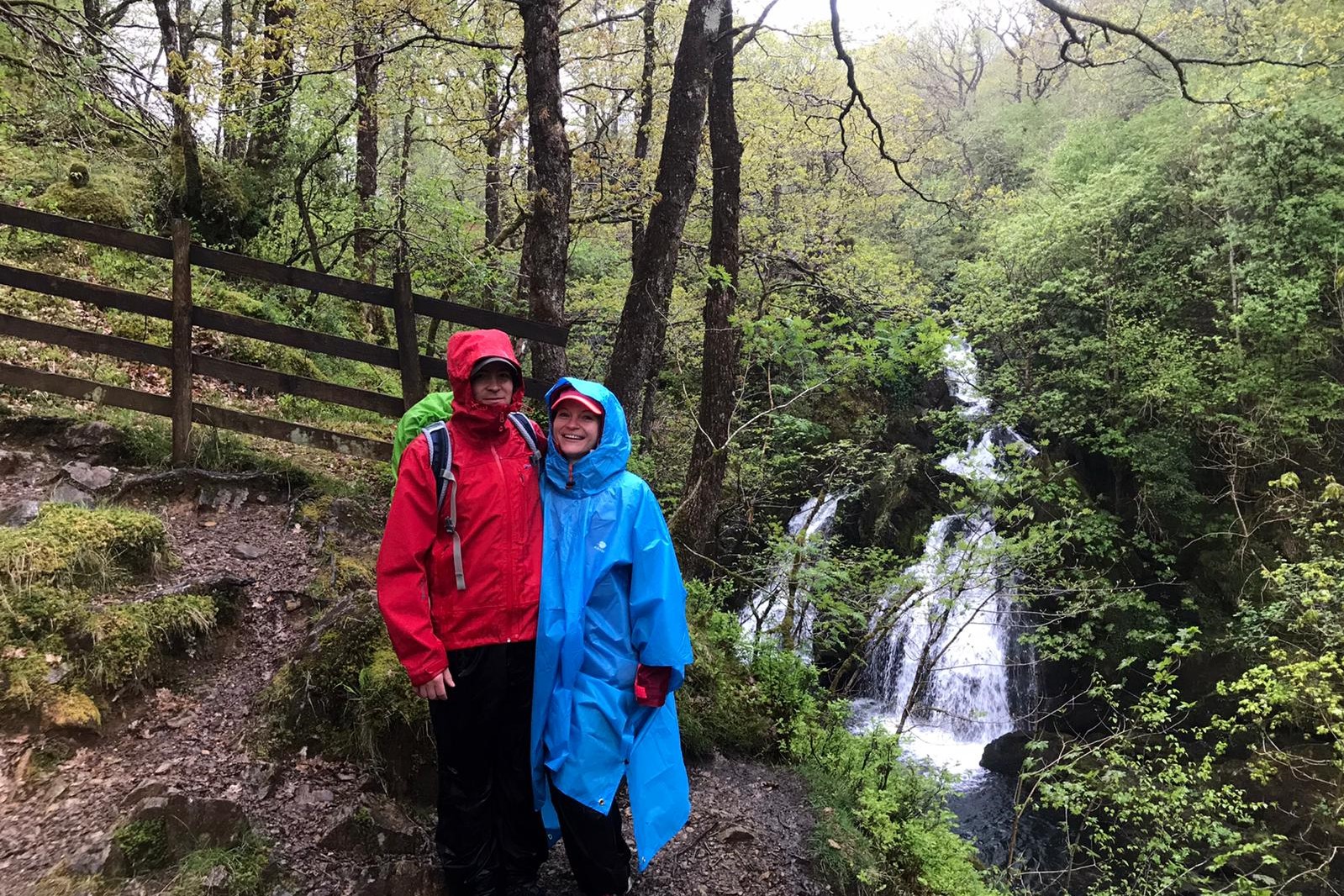 Paths were quiet and they felt like they were just for us. We always choose May or September for walking and the weather seems to work perfectly. We did have one rainy day but we didn't really notice the rain at all. We were prepared for it and Colwith Force was beautiful.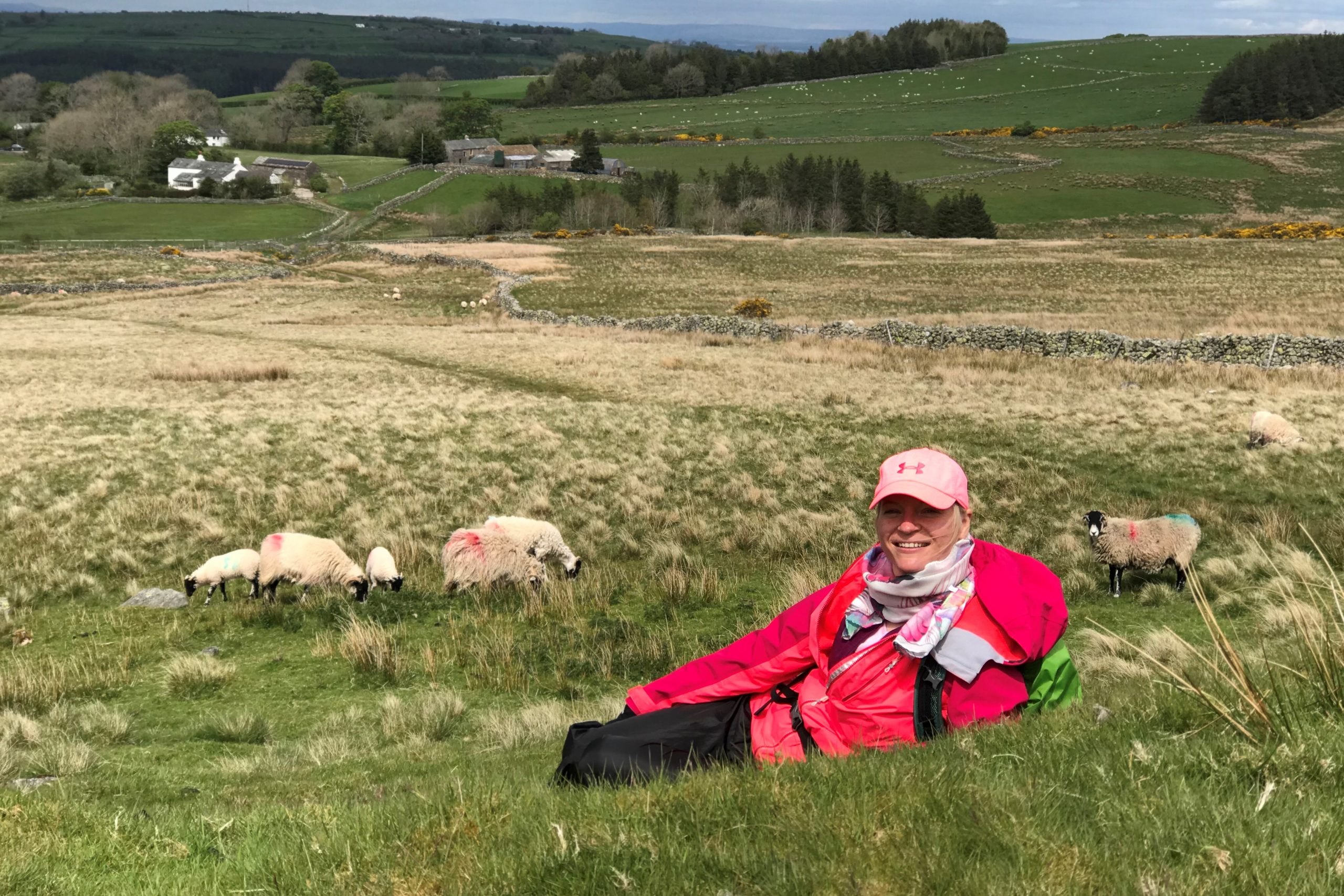 Again, it's difficult to pick a favourite walking day, but all three of us loved the Langdales. It was so very beautiful and we stopped by a little tarn for lunch and I paddled in the water. It was perfection. There were lots of sheep on the way, it just would not be the same without them! I did want to steal a baby one, they are so cute, but grow up too fast.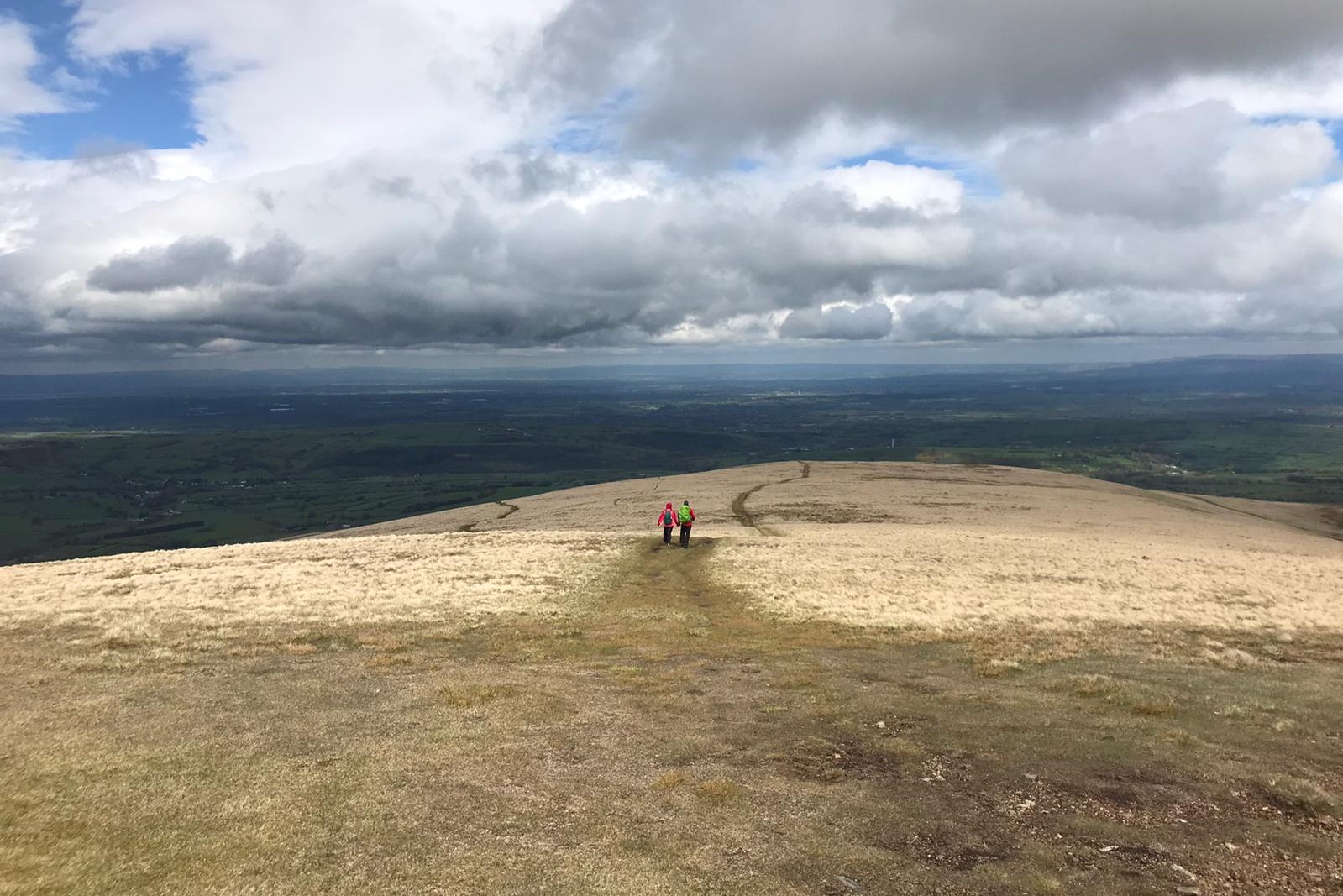 When descending High Pike we loved the colours of the skies and the hill. Strong rain had been forecast, but again we were so lucky. We wish we didn't cut our walk at Caldbeck, but carried on to Carlisle.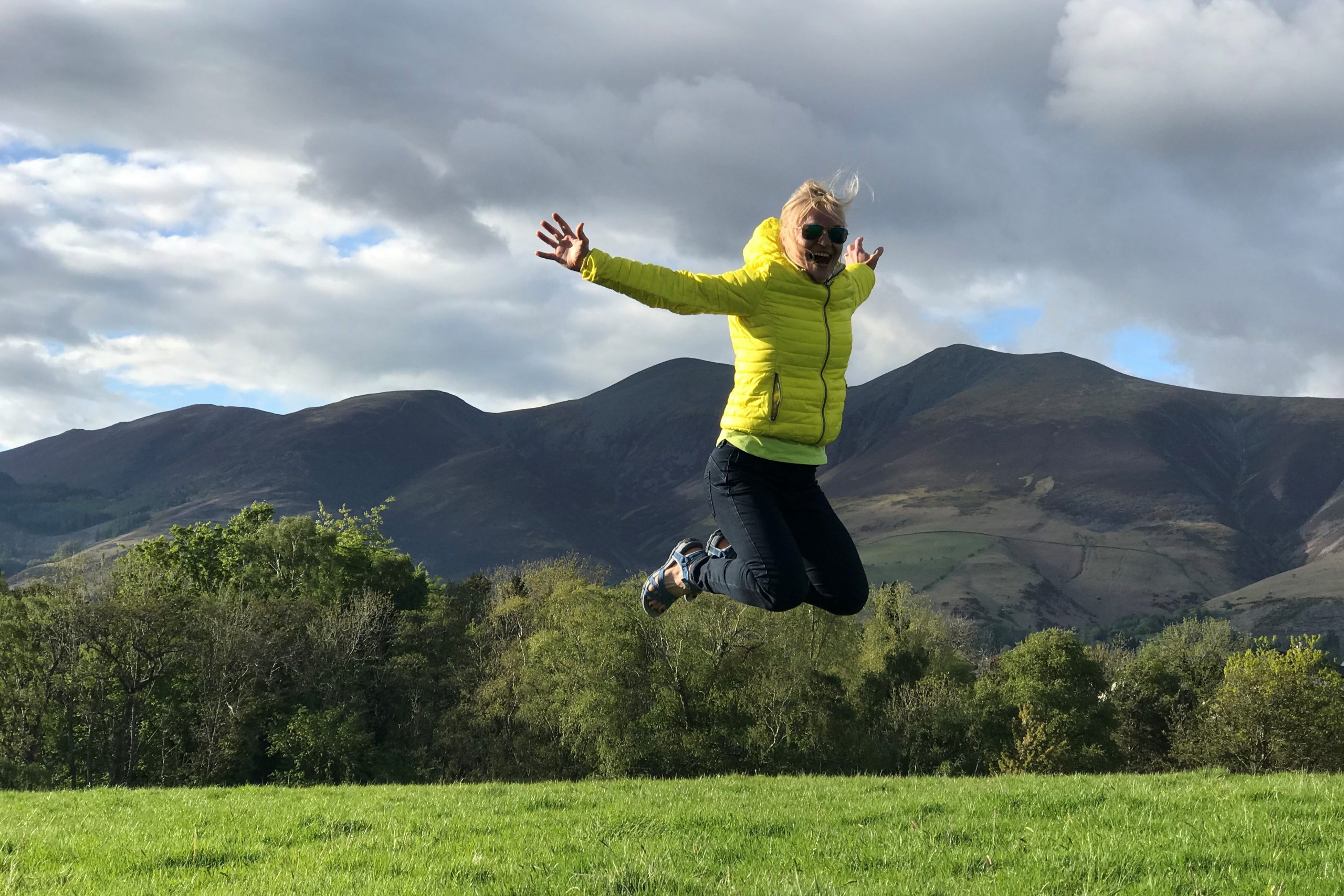 We are keen walkers – we are happy to go independently but once a year, we just want a stress-free option. Everything about Mickledore is so easy from clear communication, efficient booking to luggage transfer – each day you just leave your luggage and everything is done. We're already planning our next holiday and we think it will maybe be the Cleveland Way. How could I not love this land? After my homeland Latvia, with a highest peak of 311m, the UK is a walking paradise for me!"
---
For further information on the Cumbria Way and to book your 2024 adventure email us [email protected] or call us on 017687 72335 to speak with one of our walking holiday experts.