KE traveller Bill tackles Hadrian's Wall – his first ever Mickledore holiday!
By Alex Greenwood
KE Adventure Travel is Mickledore's sister company, also based in Keswick, and traveller Bill Heath has taken on some of KE's most challenging treks across Nepal, Peru and to the summit of Kilimanjaro. But he'd never walked the entire Hadrian's Wall Path. Like many of us, he's had more time on his hands this year with his usually busy schedule curtailed by the pandemic. When he saw a Ready-Made holiday come up for a 10 day trip along the wall, he grabbed it immediately. But how would it compare to trekking to Everest Base Camp?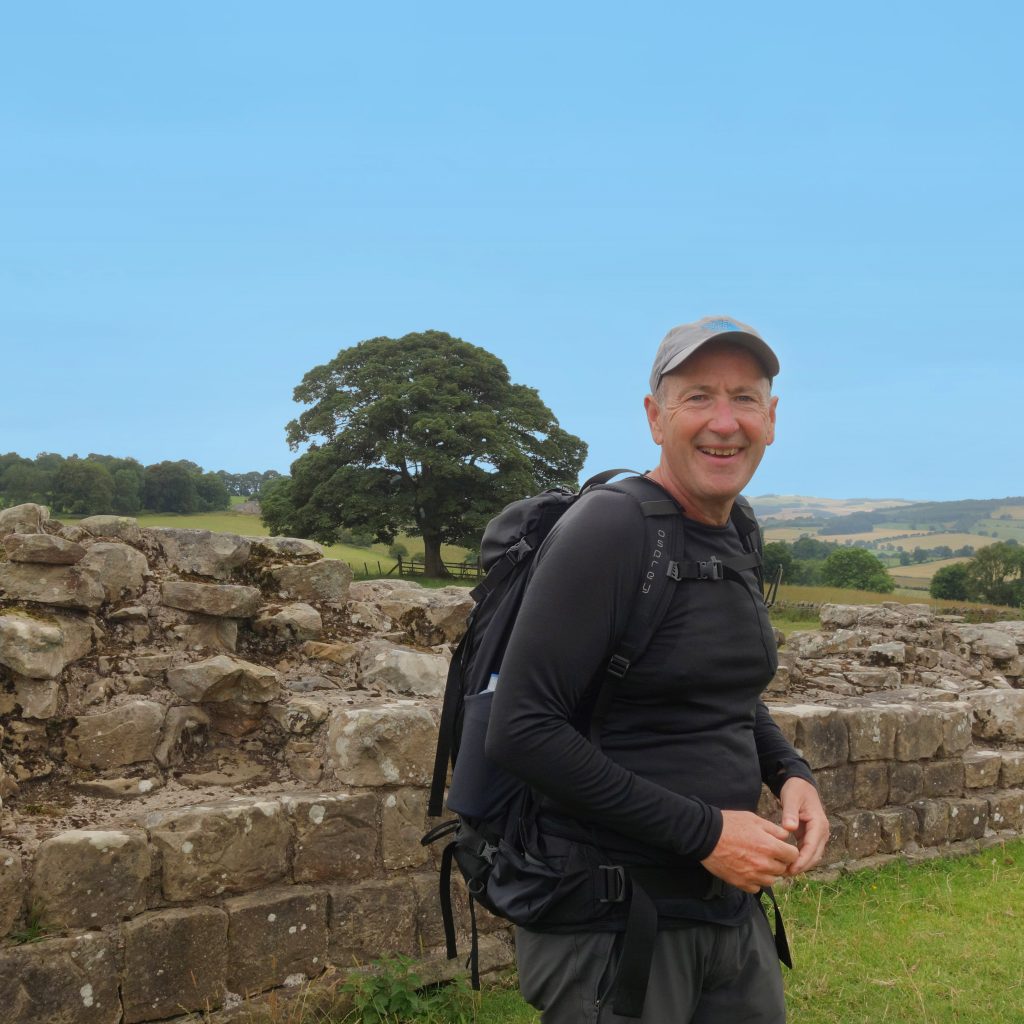 I joined Bill for a day walking from Corbridge to Chester Roman Museum and enjoyed a day of excellent conversation and a very quiet part of the wall path I'd not walked before. As dogs are allowed on selected Mickledore Hadrian's Wall departures, I brought the dog along too.
Here's what Bill had to say about his experience:
How was your first UK self-guided holiday?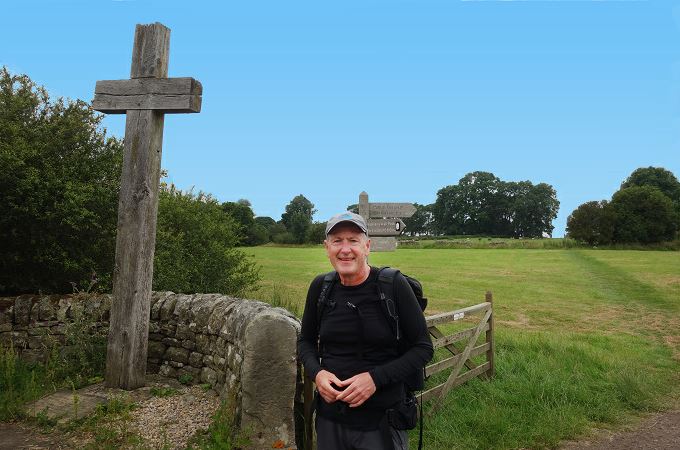 Firstly I couldn't fault the logistics. I've looked at doing Hadrian's Wall for years, so I know how difficult it would be to organise it on your own. The places I stayed at weren't on Booking.com, they've just worked with Mickledore for years, so I wouldn't have been able to find them online plus there's very limited accommodation generally available on the wall.
I didn't want to walk with a full pack on every day and organising my own luggage transfers would just be a huge amount of work. At first, I was worried about the bag but by the end was I just leaving it without any thought at all because I knew it would be waiting for me at the end of each day. For a whole 10 days luggage transfer, the supplement was just £50. I would have spent that much on just one transfer if I'd been doing this independently.
Sorry to talk about logistics first but it was the most important factor for me choosing to walk with a holiday company rather than go it alone. The walk instructions were meticulous too!
Why did you choose Mickledore?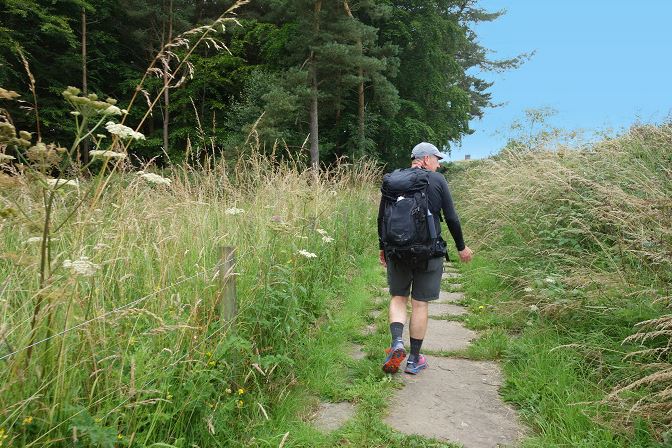 Like a lot of people, I've been at a loose end at times during the pandemic and I'm used to being on the road most of the year.
I've always wanted to do Hadrian's Wall and I saw the list of Ready-Made dates on the KE website and I thought – now's the moment to finally get that ambition ticked off.
Like KE, Mickledore trips are not expensive and it's not something I believe you can organise on your own without huge bother. Mickledore is the sister company of KE so I was pretty sure I could trust them, plus their customer reviews are very impressive. I was not disappointed.
Onto the walk itself! What was your favourite part?
My favourite part of the walk was the section that goes past Housesteads to Once Brewed because you start seeing more of the wall and it's full of iconic views. Housesteads fort is just amazing. It's also the busiest section of the wall, but if you stick to the wall instead of the military road you'll see less people. I also really enjoyed Once Brewed to Gilsland – it was a very nice section and quieter.
Overall, I didn't see that many people doing the walk – I expected a lot more but on the last day I only saw 12 people heading in the same direction.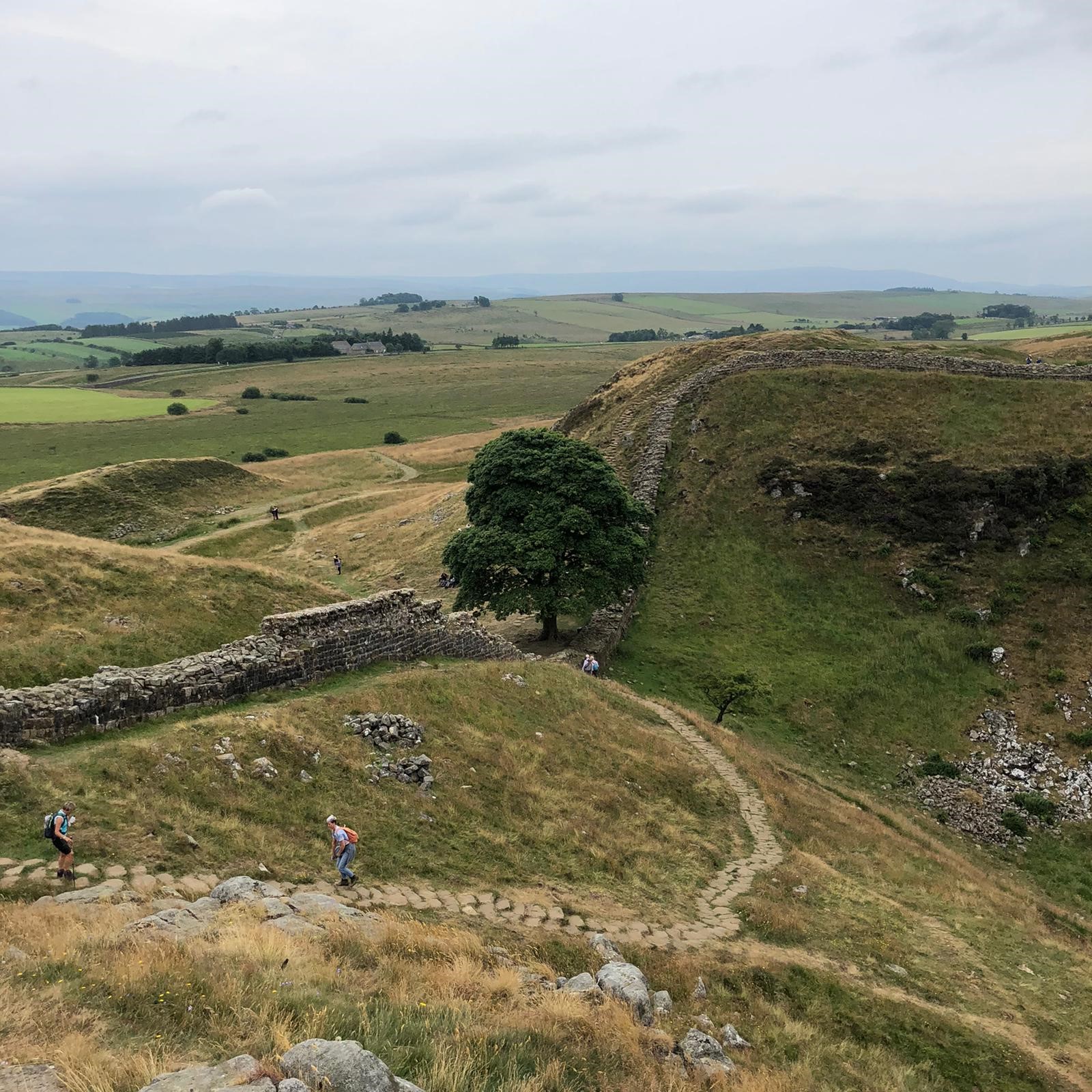 Did you go to any of the Roman museums?

Yes, every one of them! They were all excellent. The Roman Baths down by the river at Chesters Roman Museum are fascinating as is the museum of all the artefacts found along the wall. John Clayton preserved this momentous piece of history for us in an age when this wasn't common. Housesteads fort is stunning for its location, of course. I went to Vindolanda on my day off – it's definitely a good idea to have a day off in Once Brewed so you can properly visit Vindolanda. The ticket was £8 and for £12 you also get a ticket for Roman Army Museum. The latter was actually my favourite museum. I just visited for an hour and the exhibits were incredibly informative and there's a great film which brings to life what it was like living on the wall. It's worthwhile to pop into all of them, but this was the one I picked up most titbits.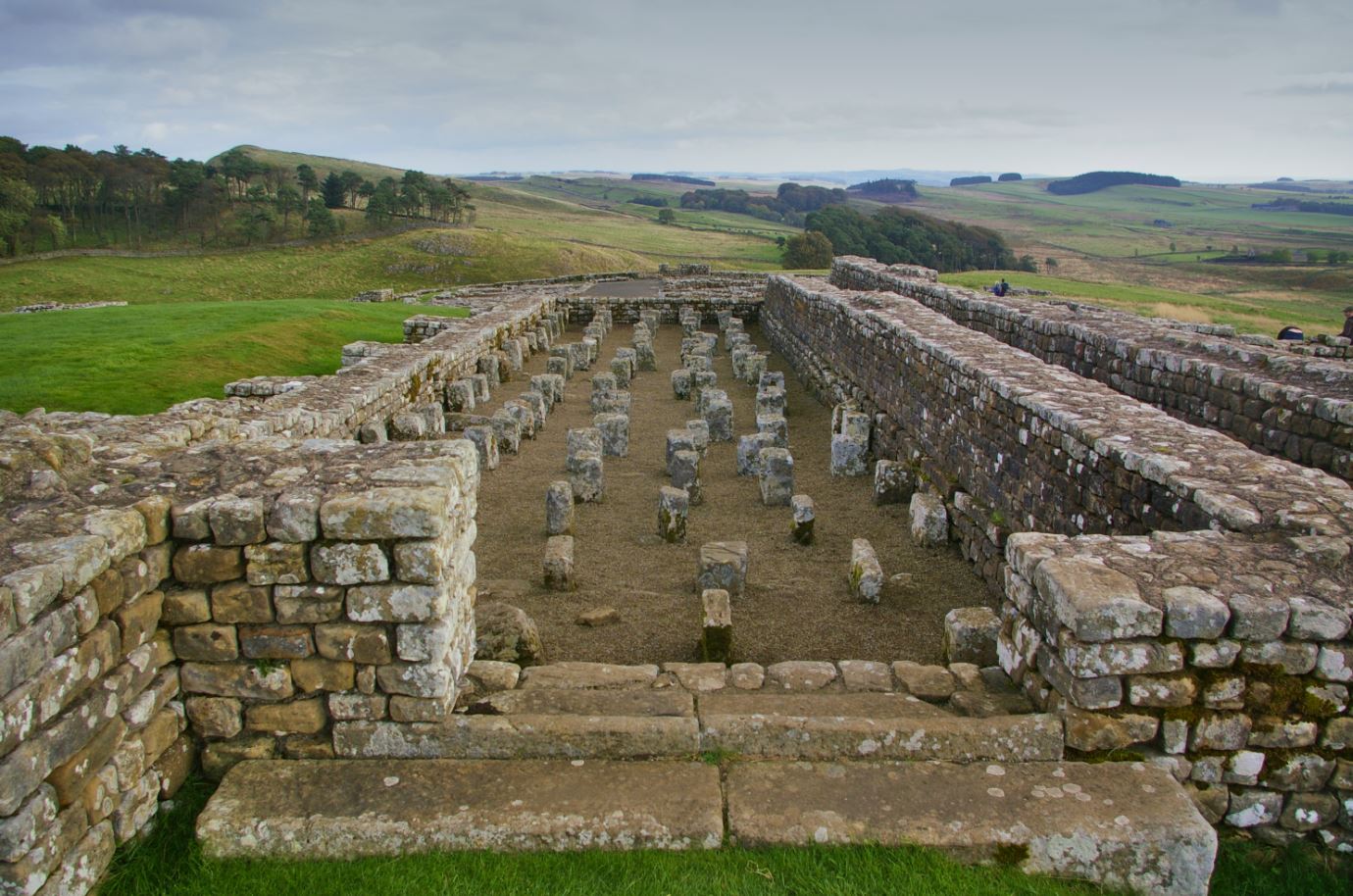 What was the best place you stayed?
Vallum Lodge in Twice Brewed for sheer roominess and location was my favourite plus I was there 2 nights. It was only a 10 minute walk from the Twice Brewed pub, it was close to Vindolanda, there was an ensuite drinks fridge and a separate lounge room to look at maps. They did my laundry for £7 for my whole load – half way along the wall that was very welcome. Also a special mention for Hollies on the Wall in Gilsland which was exceptional in terms of standards – incredibly clean and modern with an amazing bathroom. I couldn't fault it.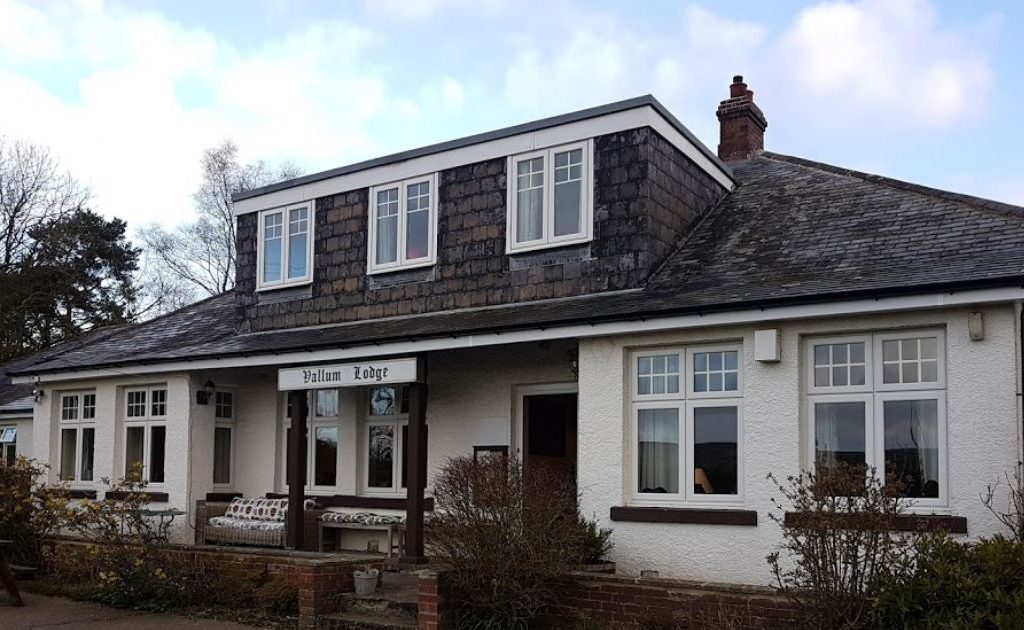 How about eating?
I probably ate out 3 times and other times I would grab things from the supermarket and have a simple supper. I always got something along the way for lunch. I can recommend the bakery in Corbridge wholeheartedly for this. If you like dinner at 7pm every night, then you probably want to make reservations, but I enjoyed eating earlier along the wall because all the cafes are open including at the museums.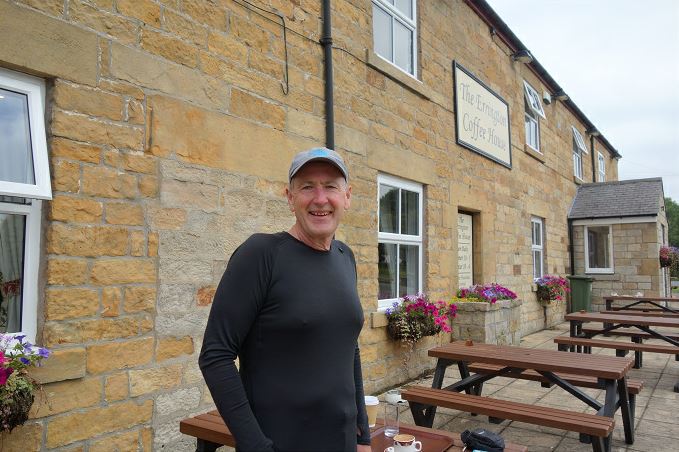 Any final thoughts?
This is a National Trail so don't be nervous about navigating or worry about doing it on your own. Look for the white acorn and you are on your way. Walking along something that's 1900 years old – you do come across the milecastles, turrets and gates – it gives you time as you walk to think about what it was like 1900 years ago and what life was like during the Roman occupation and what happened to England after the Romans left. Plus it's coast to coast so you've walked across the whole of England.
On the final day the walk from Carlisle to the coast was my least favourite but the coast was great when I got to it. If you're going to do it, you have to do the whole walk. That's the walk. It definitely compares to the Camino which I've walked several times and it's all part of it. As for Hadrian's Wall, if it was good enough for the Romans, it's good enough for me.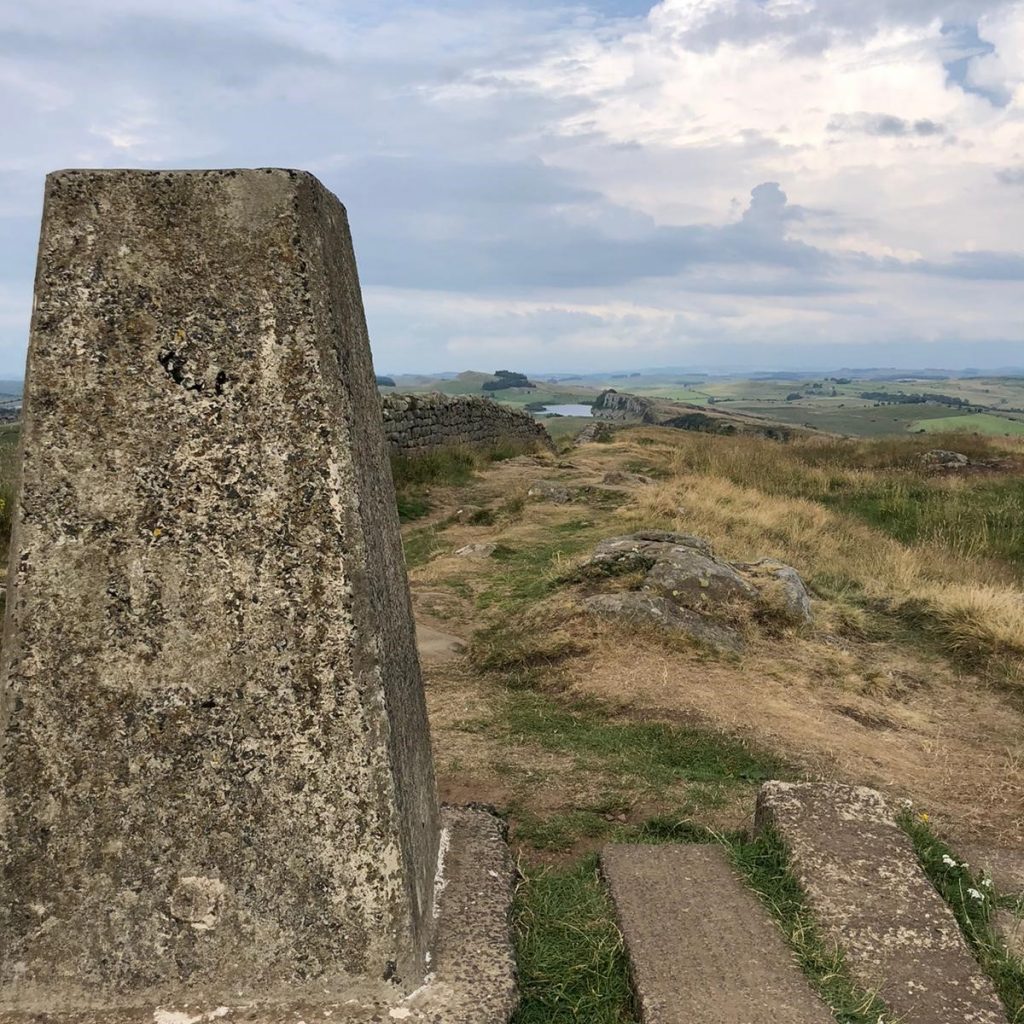 Many thanks to Bill!
Finally, many thanks to Bill for his generosity with his time, his great company on the day I joined him and his patience with me pestering him to be a poster boy for the day. I look forward to our next walk together and as promised, I hope to show you some walks on my local fells soon!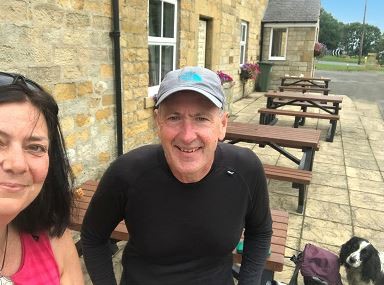 Further information
All the details about our Ready Made holidays can be found here – they are fast becoming your only chance to secure a holiday during September as accommodation is now very limited. So do take a look as they are top-notch trips created over a year ago in many cases, so they have the pick of all our accommodation.
More information about our Hadrian's Wall holiday is found here.
Can't see what you need or prefer to chat with us directly?
Call us on 017687 72335 or email us at [email protected] – we're here every day except Sunday and can't wait to help you on your way to a UK self-guided walking holiday.