Client Feedback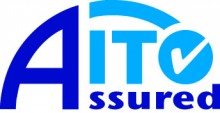 Look at our independently verified feedback on the AITO website here,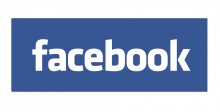 and our Facebook reviews are here
In each holiday pack we include a comprehensive feedback form covering all aspects of the holiday. Some of our client feedback quotes below are taken from responses to this questionnaire, and the rest from emails sent by clients at the end of their holidays.
---
Congrats on your organisation and, as before on our Hadrian's Wall walk, almost everything was fine. Most bed and breakfasts were good to excellent. We certainly had an enjoyable nine days and we shall no doubt be back to book another walk in the next year or so. Thank you for everything.
We had a great walking holiday and very much enjoyed the beautiful countryside and the friendly people.
We had a wonderful holiday, combination of Cotswold's Way and Bath. The weather was almost too good.
All in all we are very satisfied with most of your service and the chosen accommodation.
We had a wonderful time walking the Cotswold Way. The sun accompanied us almost all the way, although this made it somewhat harder from time to time!

We would also like to state that we very much enjoyed the book with the funny drawings and remarks. Two things we did not understand straight away: lynchets and long drop toilets. Here a dictionary and google pictures helped us out. So much fun!
It was a beautiful walking route and good organised by you.
We did the Cotswold Way CT8 in June of this year and can wholeheartedly recommend it. Mickledore did a fine job in arranging everything, the guesthouses were fine (albeit we found some mattresses far too soft).
What we found most impressive were the trees that are many hundreds of years old that we passed by on our way. And we choose the perfect time of year: whitethorn, daisies, buttercups, cow-parsley, cowslip, wild garlic in bloom, dandelion all blowballs. We even had luck with the weather.
Next year, we think we would fancy the Pembrokeshire Coast Path.
We had a great holiday – thank you. We walked out socks off!
We would like to walk the other part of the Cotswold Way next year so we'll be in touch!
Overall a very well organised and positive experience. Definitely would use Mickledore again and recommend them to others looking for similar holidays. Thank you for a stress-free experience and a memorable vacation.