Client Feedback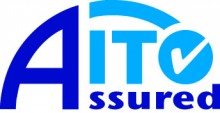 Look at our independently verified feedback on the AITO website here,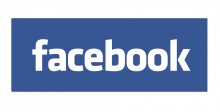 and our Facebook reviews are here
In each holiday pack we include a comprehensive feedback form covering all aspects of the holiday. Some of our client feedback quotes below are taken from responses to this questionnaire, and the rest from emails sent by clients at the end of their holidays.
---
Service of Mickledore – good or excellent as usual! Contact prior to walk was fast and reliable. Luggage always right there.
All around Mickledore provides top notch professional service.  Very pleased.
Walking the Cotswolds Trail was a fantastic experience.  Thank you very much for your excellent organsiation of everything.  Your planning was outstanding.  With no doubt I would choose Mickledore Travel again.
We had a wonderful holiday with the help of your excellent organisation. We really appreciated the planning you had done beforehand and the quality of accommodation en-route.
Thanks again for our wonderful holiday. Keep up the good work!!
This was our best active holiday ever. Very good accommodations. Lovely hostesses. A splendid experience.
This Cotswold way Holiday has been wonderful ! Everything went beautifully :
• the bed and breakfast/inns/hotels you booked for me : great bedrooms, hosts, location, mattresses, food etc.
• the walk itself, amazing, peaceful, varied, welcoming. I'm afraid none of the pictures I took captured all those warm feelings you feel when you walk in those landscapes and in that quiet ambiance.
• the people : welcoming and kind everywhere, at the bed and breakfasts, on the trail, in the shops,the people in charge of the transportation of my luggage (they very kindly brought back to me a jacket I had forgotten at an inn three days earlier!)
• and your planning of the whole thing, your perfect timing of it all, that made it the brilliant walk it's been for me.
You say the feedback is important to improve your holidays, well, don't change a thing!
Everything about Mickledore's organisation was first rate
Just to let you know that we thoroughly enjoyed our Cotswold Way holiday.

The organisation of our luggage and the evening stops was very good.

We were very lucky with the weather on our walk – in fact it was rather too hot for walking! We're never satisfied about the weather in England are we? Seriously though, we found the walk quite a challenge and with hindsight would have spent one or two more days walking. It was a push for us in 7 days. We decided to have an extra night in Bath at the end of the walk which was a really good idea – time to relax.

We are planning another walk next year and will definitely use your services when we have decided where to go.
We loved it, the countryside is beautiful!! Had a fantastic time! Thank you.