Client Feedback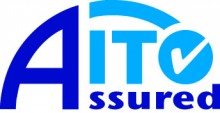 Look at our independently verified feedback on the AITO website here,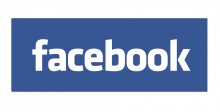 and our Facebook reviews are here
In each holiday pack we include a comprehensive feedback form covering all aspects of the holiday. Some of our client feedback quotes are taken from responses to this questionnaire, and the rest from emails sent by clients at the end of their holidays.
In 2017 (so far) we have received over 600 feedback forms from our clients. Of these 85% rated their holiday as "Excellent", and a further 14% rated it as "Good".
---
Everything about Mickledore's organisation was first rate
Just to let you know that we thoroughly enjoyed our Cotswold Way holiday.

The organisation of our luggage and the evening stops was very good.

We were very lucky with the weather on our walk – in fact it was rather too hot for walking! We're never satisfied about the weather in England are we? Seriously though, we found the walk quite a challenge and with hindsight would have spent one or two more days walking. It was a push for us in 7 days. We decided to have an extra night in Bath at the end of the walk which was a really good idea – time to relax.

We are planning another walk next year and will definitely use your services when we have decided where to go.
We loved it, the countryside is beautiful!! Had a fantastic time! Thank you.
We want to thank you for the perfect organization of our walk on the Cotswold Way. A lovely region with various landscapes. The scenery reflects the calm, peaceful and gentle countryside. Wonderful towns with hospitable people. Every evening it was a surprise to discover the lovely places you had selected to rest our tired legs.
We had the most marvelous time. Some B&B's were better than others, of course, but it was kind of fun to have the variety. We enjoyed them all in different ways. The luggage service was phenomenal. No problems whatsoever. The trails were incredibly well-marked and gorgeous. Everyone we met was super nice. My colleagues are all jealous, but I gave them your name. We are already imagining our next trip.
The Cotswold Way has been the highlight of our trip around Europe so far. This is our second trip with you. We enjoyed the walk, perhaps not as much as the Coast to Coast, in a different category. Beautiful scenery, friendly people and nice weather – apart from 2 days of rain! A BIG thank you – we will be in touch and we look forward to using your brilliant services again!
Carry on the good work! Cotswold Way is very scenic and knocks spots off the Cleveland Way, which is similar in many respects. Again thanks for your efficiency as usual – this was our 5th trip with Mickledore. Will be booking again next year.
We had a wonderful time. We will certainly use Mickledore again. Met a lot of Germans who were very happy with the organisation also!
Many thanks for a good holiday! Pleasant walks with spectacular views – overwhelming!
We have been very pleased with our trip, and will be quite happy to recommend you to others. Thank you.