Client Feedback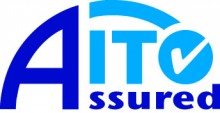 Look at our independently verified feedback on the AITO website here,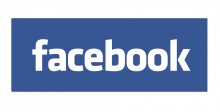 and our Facebook reviews are here
In each holiday pack we include a comprehensive feedback form covering all aspects of the holiday. Some of our client feedback quotes below are taken from responses to this questionnaire, and the rest from emails sent by clients at the end of their holidays.
---
Everything ran so well and I had a lovely trouble free time.
We would like to compliment you on your service and your information. Everything went very well. There were no (negative) surprises on the way. Accommodations were perfect, your information about restaurants was good, the transportation of our luggage was perfect and we really enjoyed the walk.
So well arranged. Beautiful and friendly accommodation. We really appreciate the luxurious accommodation and all the little extras. We talked to fellow travellers who also travelled with Mickledore and we agreed that Mickledore could not be better. It is not our first time with you and hopefully not the last either.
Competent at your jobs even when speaking with different staff members. All organised and very helpful! Exceptional care.
This is our third trip with Mickledore – your service is excellent and accommodation is carefully selected. We are also walking Offa's Dyke with another company and your service wins hands down. We look forward to our fourth holiday with you!
I walked with you for the past four years. I'd say, keep doing it! Your perfect service, the welcoming people of England and Wales, and the kind weather every time I come, change nothing, England to me is paradise!
Mickledore tick all the boxes for a great holiday experience. The best we have tried and we already have recommended Mickledore to friends.
Thank you for everything, this was a new experience for us and we'll do it again!
Very happy with the service, accommodations, recommendations by Mickledore.
We had a good feeling with Mickledore (more than with a Dutch organisation).