Client Feedback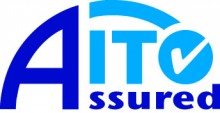 Look at our independently verified feedback on the AITO website here,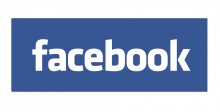 and our Facebook reviews are here
In each holiday pack we include a comprehensive feedback form covering all aspects of the holiday. Some of our client feedback quotes below are taken from responses to this questionnaire, and the rest from emails sent by clients at the end of their holidays.
---
Dear Team,

We have had a lovely holiday, the hotels and B&B's were all outstanding and the staff and b&b people were all very helpful and gentle. Our luggage was always on the right place on the right time.

For us, there really is no way to improve your organisation for everything was very satisfying.

Even the weather was outstanding, but we have doubts about your interference in that matter!

Thank you and maybe we can plan another walk in the future.
I think you choose very good nice stays – I am a very satisfied customer!
Many thanks for the seamless efficient way you organised our holiday for us. Every aspect was first class. We will certainly be recommending you to our friends and hope to book similar holiday next year.
We found the trip very nice and well organized. We will surely use your services again, when we go on holiday in Great Brittain.
We had a great walk in Scotland. We have seen a lot of water (Lochs), mountains and the Ben Nevis. We had typical Scottish weather. Rain, snow, hail, hard wind and a little bit of sun. We had a wonderful time! Thank you Mickledore for the excellent organization!
Hi Mickledore Guys 'n' Gals,

Thank you very much for your efficient organisation. The holiday went like a dream!
Excellent holiday, thank you. Richard and I completed the walk on schedule. The B&Bs were all very good. The hotels were friendly and helpful. Organisation at your end was first rate. I did the Coast to Coast with you in 2011; and it was that experience which led to my booking with you this time.
The service was flawless. At the end of a long day of walking the last thing a person wants to think about is "is my reservation correct and will my bag be there". I did not think about either of those things once! We had a wonderful time and I would highly recommend Mickledore. Regards, Nancy – happy customer.
We had a wonderful holiday, enjoyed the walking, the landscape, the B&B's. Thanks for making this possible! Alex and Joanne.
Would you use Mickledore again? Absolutely! My son suggested we complete the rest of the West Highland Way for my 80th birthday. If I continue to be fit and circumstances allow, we shall certainly be in contact with Mickledore. I was impressed with the whole experience!