Client Feedback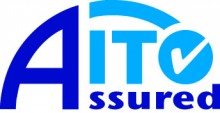 Look at our independently verified feedback on the AITO website here,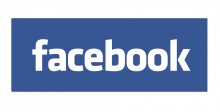 and our Facebook reviews are here
In each holiday pack we include a comprehensive feedback form covering all aspects of the holiday. Some of our client feedback quotes below are taken from responses to this questionnaire, and the rest from emails sent by clients at the end of their holidays.
---
We very much enjoyed the West Highland Way. The weather was exceptionally good and the walking superb. We are already thinking about another long distance walk next year.
A great experience – you have got it right!

Would we use Mickledore again? Yes, definitely.
Thanks for all your wonderful planning. All went well and I certainly hope to complete another trip with your help.

You will be my first choice for UK trips.
Would we use Mickledore again? Definitely. Everything ran like clockwork. Many thanks for a really wonderful walk.
We had a spectacular time hiking the West Highland Way, and all of the details of the trip were executed flawlessly! The accommodations were neat, clean, and entirely satisfactory, the hosts friendly and welcoming, food plentiful, and the luggage transport went without a glitch. While most of my communications with Mickledore were by email, I also telephoned twice and got an immediate response each time, which was reassuring. When I quizzed several of the B&B owners about their opinion of Mickledore versus other similar travel companies, they all said Mickledore was excellent, had great follow-up with them including re-confirming guests' reservations in advance of their visit, and was superior to the competition in their attention to details. Thank you, Mickledore! We will definitely use your agency again and several friends will be doing so, too
We had a wonderful trip, highly recommended!
We are very pleased with our trip. It was great, everything was perfect. Friendly people, good accommodation, good service. Wonderful walking!

We will definitely use Mickledore for our next walk!
We had a fantastic time. Everything you set up ran smoothly and the people were more than welcoming and kind. The information, the places we stayed…were all wonderful. We would and will..highly recommend Mickledore to anyone we talk to about the trip and will definitely use you again. thanks again!
Thank you Mickledore for another fantastic holiday! All the B and B's were good but some were outstanding!
Everything was perfectly arranged – B and B's and luggage service. Thank you.