Client Feedback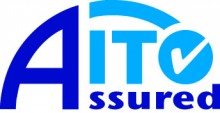 Look at our independently verified feedback on the AITO website here,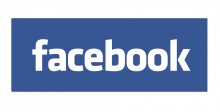 and our Facebook reviews are here
In each holiday pack we include a comprehensive feedback form covering all aspects of the holiday. Some of our client feedback quotes below are taken from responses to this questionnaire, and the rest from emails sent by clients at the end of their holidays.
---
We have used you about 6 times now and every time the quality of everything you do is outstanding. We booked late this year and were amazed you managed to get us such good accommodation, thank you! All the hosts say how brilliant Mickledore are and how they love working with you.
I was looking for a company that would take care of everything, so I wouldn't have to think very much and just enjoy the holiday. And you did just that. I felt we were in good hands, with a professional team with quite a lot of experience. You even planned outstanding weather for us!! We hardly used our rain gear and you kept the midges away.
I love you guys! I recommend you frequently to my friends! You make travelling so easy. We just don't have the same quality of service for booking walking holidays here in the States, so I keep returning to you guys. I can't wait to book my fourth holiday with you!
We enjoyed the hike and liked the variation of guest houses and hotels, very friendly people, very well received. We enjoyed the luxury of the room with tea and coffee, etc, excellent packed lunches and our luggage transport. We are impressed by the quality of the organisation of the trip and the services rendered.
Every detail perfect, a stress-free vacation in beautiful places. Every place we've stayed in our two trips organised by Mickledore has been top notch and delightful. Thank you for another wonderful vacation, we're already looking at number three.
This is our third tour with Mickledore. Once again we had a great tour – everything worked out as it should, the B&B's are great, even the weather :)
Nothing more to add, first class tour operator, throughout, will use again. Fantastic service, back up, information very comprehensive, everything you would need.
Always reliable, always a good experience.
My holiday couldn't have gone more smoothly. The organisation of accommodation, baggage transfers and packed lunches meant I could just enjoy the experience knowing everything had been arranged for me. It was great! We have framed up some of the photos we took so we can remember the amazingly dramatic landscapes we were in. It really was a mini break I will never forget.