Client Feedback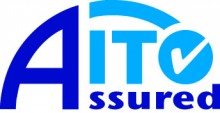 Look at our independently verified feedback on the AITO website here,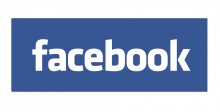 and our Facebook reviews are here
In each holiday pack we include a comprehensive feedback form covering all aspects of the holiday. Some of our client feedback quotes below are taken from responses to this questionnaire, and the rest from emails sent by clients at the end of their holidays.
---
"My friend and I had a wonderful holiday. This was the first time I had used the services of Mickledore and was very impressed with the whole package you provide. The support maps, books you provided were just what we needed"
Can I firstly say a massive thank you, to you and all the staff at Mickledore. Andy (my best mate who I was walking with) and I, both agree that we are full of admiration and praise for your company. The guest houses, the packed lunches, the transport of our luggage, the correspondence the maps and information were all excellent. As I said previously, Andy and I had a great adventure, made all the better by great organisation that we trusted, wonderful accommodation with excellent rooms and brilliant landladies. I have no problem in recommending Mickledore to all of my friends, relatives and anyone else who asks. Thank you for a superb experience. Thanks once again for an excellent adventure and my first experience of walking and 'guest housing' I know it won't be my last and hope that it will the first of many similar holidays with Mickledore.
Thank you for another excellent holiday. I've sent off my evaluation form and happy to report that we gave everywhere we stayed a full 10, we enjoyed this stretch of the 'Cleveland Way' every bit as much as our walk with you on the Moorland stretch. Now – what to do next? Thanks so much for your excellent organisation.
Loved this walk, it was one of our favourites. Thanks Mickledore for excellent organisation, and I have recommended to other walkers.Thank you for another great holiday.
Thanks again for the excellent service you have provided for us to walk the Cleveland Way this year. It is particularly reassuring to know of the back up service which is in place in case of late arrival especially when walking so far from home in what can be reasonably challenging terrain. Thank you for faultless organisation and attention to detail. All we had to do was walk!
The organisation, the choice of B&Bs and hotels, mileage between sites and the delivery of our bags, as well as the information in the holiday pack, was perfect. We thoroughly enjoyed the Cleveland Way and your assistance.
Thank you to all at Mickledore for making our holiday so easy – knowing that the luggage will be collected / delivered certainly makes it easier than having to carry it! You even managed to get the sun to shine. Thanks, Jane and Gary.
Would you use Mickledore again? Definitely yes – you make it so easy. I feel the price paid is good – knowing everything is as it should be.
We were very impressed in all the B&B's – everybody was friendly, the packed lunches were all very complete, there was not one B&B that wasn't good. We had great breakfasts. We really want to give you our compliments for composing such a personal travelling program and finding such nice B&B's. We had such a very nice holiday arranged by Mickledore. And especially for Dutch travellers I really must say that everything was very well taken care of. All the accommodations we stayed at were lovely. So I am sure that you are able to please much more Dutch people.
Again you have organised a wonderful holiday for me, and I am busy singing your praises to my walking friends.