Client Feedback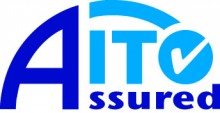 Look at our independently verified feedback on the AITO website here,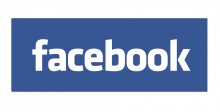 and our Facebook reviews are here
In each holiday pack we include a comprehensive feedback form covering all aspects of the holiday. Some of our client feedback quotes below are taken from responses to this questionnaire, and the rest from emails sent by clients at the end of their holidays.
---
My friends and I had a really great holiday. The accommodation was very good, the breakfasts, lunch bags and recommended places to eat were first class. The baggage transportation worked without a hitch.

You even managed to arrange ideal walking weather for us!! Wouldn't hesitate in recommending Mickledore Travel.
We would like to say how pleased we were with Mickledore. Everything went very smoothly, and we were very impressed with the standard of accommodation throughout – a much higher standard than accommodation we have had through other similar companies. We really enjoyed the walk, and the weather was fabulous! Thanks for all your organisation.
This was the first time we had tried this type of holiday and we were most impressed with the B & B and hotels used.

The information was very helpful and when we left our instructions in our luggage a speedy response from your team soon sorted it out.

As always the weather did its best to spoil our holiday, hail on the moors, then rain and finally thick sea mist on the coast. However, knowing the high level of accommodation waiting for us each day gave us something to look forward to. The recommended dining places also meant a good choice with no disappointments.

We so enjoyed this type of holiday that we will be looking at the Mickledore website to choose where we go next year.
Many thanks for your excellent service. We were extremely happy with all our stop-overs, making it very difficult to differentiate with a points score. We would recommend any of them to anyone staying over in that particular place.
The sun shone on us every day and although it was cold we did not have a drop of rain fall on us whilst walking. The accommodation worked out well too – you clearly pick your accommodations with care, we loved all of ours.
Our holiday/Cleveland Way walk went extremely well. We found all the accommodation to be of a good standard with helpful and friendly service all round. Our bags appeared mysteriously every day in the right place!

The walk itself was wonderful, full of interest, changing landscape and at the same time quite a challenge in places. Luckily we were still able to cope with the inclines both up and down along the way!

All in all, however, a very enjoyable five days' walking and my friend and I were extremely lucky once more with dry and mostly sunny weather!
"I am delighted to be able to reply with lots of positive feelings following the walk I recently completed on the Yorkshire Heritage Coast. My companion and I were incredibly lucky with outstanding October weather and I know that this does of course, make a difference to the overall enjoyment of such an outdoor pursuit. We appreciated it hugely and the result was uplifting and we managed the ups and downs along the cliffs and between headlands without too much difficulty. We found the guest houses to be of a very good standard overall as well as being conveniently located. We were given a warm welcome at the end of each day's walk and were very well looked after. Delicious breakfasts and luggage always there to greet us! We also enjoyed the local history and points of interest along the way – so all in all a thoroughly memorable few days. We hope to complete the Cleveland Way on another occasion and feel very happy to look into further walks/challenges in the future. Thank you for a well organised holiday."
"My friend and I had a wonderful holiday. This was the first time I had used the services of Mickledore and was very impressed with the whole package you provide. The support maps, books you provided were just what we needed"
Can I firstly say a massive thank you, to you and all the staff at Mickledore. Andy (my best mate who I was walking with) and I, both agree that we are full of admiration and praise for your company. The guest houses, the packed lunches, the transport of our luggage, the correspondence the maps and information were all excellent. As I said previously, Andy and I had a great adventure, made all the better by great organisation that we trusted, wonderful accommodation with excellent rooms and brilliant landladies. I have no problem in recommending Mickledore to all of my friends, relatives and anyone else who asks. Thank you for a superb experience. Thanks once again for an excellent adventure and my first experience of walking and 'guest housing' I know it won't be my last and hope that it will the first of many similar holidays with Mickledore.
Thank you for another excellent holiday. I've sent off my evaluation form and happy to report that we gave everywhere we stayed a full 10, we enjoyed this stretch of the 'Cleveland Way' every bit as much as our walk with you on the Moorland stretch. Now – what to do next? Thanks so much for your excellent organisation.