Client Feedback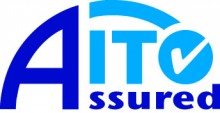 Look at our independently verified feedback on the AITO website here,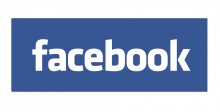 and our Facebook reviews are here
In each holiday pack we include a comprehensive feedback form covering all aspects of the holiday. Some of our client feedback quotes are taken from responses to this questionnaire, and the rest from emails sent by clients at the end of their holidays.
In 2017 (so far) we have received over 600 feedback forms from our clients. Of these 85% rated their holiday as "Excellent", and a further 14% rated it as "Good".
---
We greatly enjoyed our walk despite the weather. The accommodation was superb . Everyone was very friendly and helpful, thank you
Thank you very much for organising our holiday which we enjoyed tremendously. The B and B's were great as were the luggage transfers. Another long distance trail nailed!
You run a tight ship. This is my second tour with Mickledore and I enjoyed both of them immensely. You did better with the weather last year but I guess there is a limit.
We had a really great holiday and were impressed with the organisation and accommodation
Definitely use you again. Very professional service, very well thought out packs and overall logistics went really well! Honestly can't think of anything you could have done to improve holiday – great trip and thanks again for your organisation. Cleveland Way is quite challenging and a lovely mix of moors, hills and coast… highly recommended.
I wanted to say Mickledore did a wonderful job of booking and supporting our hike. Not that many Texas folks hike in England, but I have already given your name to several people, both here and in Germany. Especially appreciated your help in scheduling the bus ride from York to Helmsley. Even with the internet, that can be difficult when you are not familiar with English bus schedules.
I had a good (but wet time) with stunning views. All excellent as usual. All your guest houses like to do business with you and they think you are very professional.
My friends and I had a really great holiday. The accommodation was very good, the breakfasts, lunch bags and recommended places to eat were first class. The baggage transportation worked without a hitch.

You even managed to arrange ideal walking weather for us!! Wouldn't hesitate in recommending Mickledore Travel.
We would like to say how pleased we were with Mickledore. Everything went very smoothly, and we were very impressed with the standard of accommodation throughout – a much higher standard than accommodation we have had through other similar companies. We really enjoyed the walk, and the weather was fabulous! Thanks for all your organisation.
This was the first time we had tried this type of holiday and we were most impressed with the B & B and hotels used.

The information was very helpful and when we left our instructions in our luggage a speedy response from your team soon sorted it out.

As always the weather did its best to spoil our holiday, hail on the moors, then rain and finally thick sea mist on the coast. However, knowing the high level of accommodation waiting for us each day gave us something to look forward to. The recommended dining places also meant a good choice with no disappointments.

We so enjoyed this type of holiday that we will be looking at the Mickledore website to choose where we go next year.