Client Feedback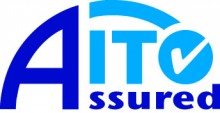 Look at our independently verified feedback on the AITO website here,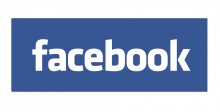 and our Facebook reviews are here
In each holiday pack we include a comprehensive feedback form covering all aspects of the holiday. Some of our client feedback quotes below are taken from responses to this questionnaire, and the rest from emails sent by clients at the end of their holidays.
---
The whole experience worked like clockwork from the first contact onwards, we felt as if we were speaking to friends with wonderful knowledge. Mickledore's research made the holiday easy to enjoy. Thank you.
Mickledore have proved themselves to be an extremely reliable and trustworthy company on all of the three holidays I've now booked with them.
It all worked like clockwork to create a perfect holiday. Even the weather was spot on!
You helped me fulfil a dream. For many years I wanted to walk Seven Sisters! New start, before retirement. I did it! All was perfect, even the weather. Thank you.
Using Mickledore was easy and the service was excellent. Accommodation was all to a good standard for the price and you gave the impression that you cared about my holiday. Would definitely use you again for walks in the UK.
The South Downs Way was one of the best linear walks to date. Very scenic, spectacular views throughout and varied. All of our accommodation was of a good quality and as convenient to the route as possible (adding only 15 miles to the 100 mile trail). Once again, Mickledore excelled at organising a memorable holiday that passed all too quickly. Well done to all involved.

How likely is it that you would recommed Mickledore to a friend? Extremely likely – quality of service throughout, quality of B&B's, faultless baggage service. Inspection of B&B's by Mickledore a comfort to know (all B&B owners say you are the only company they deal with who do this).
Everything taken care of, directions to B&B's spot on, taxis and lifts always excellent. Must have recommended yourselves at least once or more a day on route or elsewhere when asked how we manage B&B, luggage, etc.
Would you use Mickledore again? Absolutely, this was my second holiday taken with you and I would recommend you to anybody – and already have.
Amazing organisation – a company who clearly knows what they are doing. Thank you so much again.

Would you use Mickledore again? Absolutely!
Maps & guidebooks/route descriptions – excellent, best documentations we've ever had on an organised walk & the App is outstanding! We enjoyed our holidays enormously!! Thanks