Client Feedback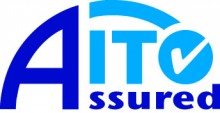 Look at our independently verified feedback on the AITO website here,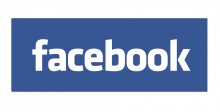 and our Facebook reviews are here
In each holiday pack we include a comprehensive feedback form covering all aspects of the holiday. Some of our client feedback quotes below are taken from responses to this questionnaire, and the rest from emails sent by clients at the end of their holidays.
---
Friendly and professional, clear and concise. I still can't find fault with you – and I am so pleased about that. You go from strength to strength. Please keep adding new walks but don't be rushed into skimping. Your quality is outstanding and must be maintained. Keep doing what you are doing. You have got it right.
This was the 3rd holiday we've booked with yourselves and we've been very happy with the service you provided on each occasion.
We have used Mickledore before (Dales Way). We have been very pleased with Mickledore on this trip as on our previous trip. Would be happy to use again if they do our next choice of route.
Of the three walks you have organised for us over the last few years I have to say this was probably the best. The B&B's were excellent and the hosts charming. There were some very good pubs for evening meals and even for lunch on the day or two we arrived early at our destination. The luggage firm were efficient over and above the call of duty. Thanks for everything and we'll probably be back!
We had a wonderful time on the South Downs Way walk even if we did get drenched to the skin several times! The baggage transfer went without a hitch and the choice of accommodation was second to none. The high point for us in the walking was walking down Devil's Dyke. You get the full experience when you walk down the valley which was dotted with wild orchids last week. Overall the route is exceptionally well waymarked and, being chalk, is well drained, so there is a pleasing lack of mud. Many thanks for organising such an enjoyable trip. The choice of accommodation definitely added to our enjoyment.
I can't think of anything that could be improved upon as the walk was so well planned by Mickledore. Walking the South Downs was very beautiful and challenging. Thank you for putting together a truly memorable trip.
Overall, my trip was splendid! Thank you.
The journey and your choice of accommodation could not have been better, all very satisfactory.  The South Downs is full of beautiful views and we were lucky with the weather to say: not one single drop of rain during the whole journey when walking. We enjoyed, enjoyed, enjoyed. Thanks for the excellent arrangements.
We enjoyed it – fantastic views, healthy winds, very quiet.
We are very pleased with our holydays in the south downs. On short terms you managed to organize what showed up as an absolute wonderful 10 days holyday. The accommodation was excellent, a superb experience in itself, situated in wonderful towns and areas. We enjoyed the lovely landscapes and even the weather was perfect. We are so happy!