Client Feedback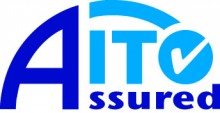 Look at our independently verified feedback on the AITO website here,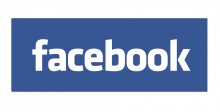 and our Facebook reviews are here
In each holiday pack we include a comprehensive feedback form covering all aspects of the holiday. Some of our client feedback quotes below are taken from responses to this questionnaire, and the rest from emails sent by clients at the end of their holidays.
---
Amazing service and attention to detail – we could not have asked for more. Everything was perfect – great route, arrangements, accommodation and transfers – it all far exceeded our expectations. We will definitely be booking again and recommending to friends and family. Thank you to the Team – it was amazing.
We have used three different organisers and this is our first venture with you. You have earned the highest accolades of all the organisers, both with respect to responsiveness, information and most particularly with the quality of the accommodations. You shall surely hear from us again and anyone who asks, we will direct your way. It has been a pleasure to work with you, for which I thank you heartily.
Always so helpful when contacting you. Great accommodation. Very personal service. Feel I can phone with any concerns and you are helpful. Don't feel like a number.
Have travelled with Mickledore 4 times now and all times been extremely satisfied with the whole package. Accommodation has always been outstanding. I think you guys have covered everything. Extremely satisfied with service, accommodation, staff friendliness and responses to questions, very helpful and accommodating. Look forward to next trip. Thank you.
Thanks to everybody at Mickledore who worked on the trip. Everyone was very polite and worked hard to accommodate my desired time of travel.
How likely is it that you would recommend Mickledore to a friend?

Extremely, we had a very good experience and plan to use your company again.
Thank you we had a wonderful pilgrimage – fab walks, great weather, hills, moors, woods, animals and birds and finally singing seals as we crossed to Lindisfarne barefoot.
Only to say thank you so much. Miranda and I really enjoyed the walk and have caught the 'bug'. It was helped by your excellent service throughout the 5 day St Cuthbert's Way experience.
I had an absolutely wonderful time and the service was impeccable.  Accommodations (especially the B&B's), luggage transfer, informational materials, and of course the trail itself were fantastic.  I'd use Mickledore again in a heartbeat.  Thank you for an excellent holiday.
Thank you so much for an excellent holiday. I hope that I shall still have the legs and the puff for another one next year.