Client Feedback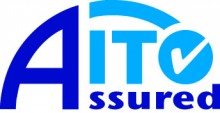 Look at our independently verified feedback on the AITO website here,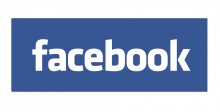 and our Facebook reviews are here
In each holiday pack we include a comprehensive feedback form covering all aspects of the holiday. Some of our client feedback quotes are taken from responses to this questionnaire, and the rest from emails sent by clients at the end of their holidays.
In 2017 (so far) we have received over 600 feedback forms from our clients. Of these 85% rated their holiday as "Excellent", and a further 14% rated it as "Good".
---
Thank you very much. We enjoyed this holiday immensely. Walking the Pilgrim Way to Lindisfarne was, for us, very much a 'walk of faith' (and a little eerie with the seals crooning in the distance!).
I will actively promote your organization among friends wanting an outdoors holiday in the UK. We loved the amount of choice we have in the holidays, long distance trails and the pace you want to do it in. We are very pleased with the array of accommodation – the variety in itself is very pleasant. Each one of them has it's own unique personality which makes for a variated holiday. Top notch – keep up the good work!
Dear team, The trip was superb, so much so that I can imagine doing it all over again right now! I will be sure to complete the survey and send it back (may do it electronically), as well as post photos. You have done a superb job of choosing accommodations, and all your food suggestions were followed and appreciated. Thank you! The route itself is so well marked that we barely needed the map, though the book came in handy in two or three more challenging spots! More to come, all best,
Would you use Mickledore again? Yes indeed and recomend it to our friends.
The best accommodation we have had on any of our long distance walks over the years! Thank you.
Will definitely use you again. We were very satisfied. Well planned, very good choice of accommodations. Made this a very accessible, enjoyable walk – and reasonably priced!
Your responses were timely and helpful, much appreciated since our number kept growing. Your website helped us select the St. Cuthbert's Way walk in the first place (in the end, by the way, my daughter and family joined us for the whole walk – your great help in putting together our trip made it possible for Keirsten and family to arrange a parallel journey on what was literally the spur of the moment).
We especially appreciated having the clear directions to accommodations and so nice to have the luggage already there waiting for us every time we arrived.
In short, we had a fabulous time. We were lucky with the weather (of course I take full credit for bringing you the California sun – never a chance to use our rainwear or midge repellant), but know that even if the weather had been more typical of the Borders area we would have had a terrific time because of your attention to the details of our holiday.
We really enjoyed St Cuthbert's Way. A lovely walk, brilliant accommodation etc.
I love you! Our holiday was wonderful and all the arrangements went very smoothly for transfer of luggage, accommodations etc. I would be just delighted to recommend your company to anyone.
We had a very nice travel indeed and enjoyed every minute of it. The St.Cuthberts walk was quite impressing. The end on Lindisfarne we shall never forget especially as we had a really sunny day there.
The indications, maps and recommendations were most helpful and we found our way at any time.
We liked the accomodations very much and met friendly hosts in every place.

The weather was quite friendly too and whenever we are about to plan another walk we would like to contact you again.

Thank you!