Client Feedback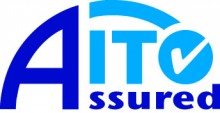 Look at our independently verified feedback on the AITO website here,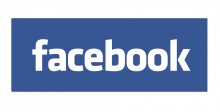 and our Facebook reviews are here
In each holiday pack we include a comprehensive feedback form covering all aspects of the holiday. Some of our client feedback quotes below are taken from responses to this questionnaire, and the rest from emails sent by clients at the end of their holidays.
---
Holidays have been great adventures and experiences. That is underpinned by the confidence we have in the structure that Mickledore have in place for the trip. Everything/ everyone proved reliable.
We enjoyed a wonderful week of walking the Northumberland Coast Path. Fantastic weather and stunning scenery throughout.
You're doing a great job, please just carry on. All of our accommodations were 'walker friendly' which must be down to the careful selection by Mickledore.
Well done. We had no anxiety about the arrangements working out. A lovely trip in beautiful country. Every person we met on the walk greeted us with smiles!
This was the holiday I was looking for .. to be out in the countryside and along the seaside with little worries. It was absolutely beautiful and we would highly recommend the Northumberland Coast Path. What made the holiday even more special was we did not have to worry about a thing. Our accommodation was taken care of, luggage transferred for us, breakfast/lunch provided so there was nothing left to do but enjoy the walk. An amazing part of the UK with such natural beauty and friendly people. We are grateful to Mickledore for making our first walking holiday carefree and memorable. We also thank the accommodations for taking such good care of us and we look forward to another walk in the future through Mickledore!
You guys are really good at what you do! This is walk no.4 for us – we love Mickledore.
We had a really great time and this is caused by great planning and organisation through Mickledore.
The personnel with whom I interacted were courteous, prompt and helpful. The materials were accurate and helpful, accommodations were excellent and my luggage arrived at my next stop without fail.
We were hugely impressed by Northumberland. Not an area that gets much publicity but well worth the visit. The walk itself has great variety – its not just a 60 mile hike up sandy beaches!

How likely is it that you would recommend Mickledore to a friend? Extremely likely – third time we've used Mickledore. Always worked smoothly – accommodation of a consistently high standard. Good range of walks available – already looking ahead to 2019!
This is our third walking holiday with Mickledore, every walk superbly organised in every way! This has led us to become used to a very high standard wherever we go, so when an accommodation turns out not to be perfect we are really surprised and a bit disappointed, but we quickly got over it! We are definitely going on more fabulous walks in England!