Client Feedback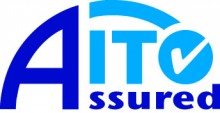 Look at our independently verified feedback on the AITO website here,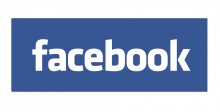 and our Facebook reviews are here
In each holiday pack we include a comprehensive feedback form covering all aspects of the holiday. Some of our client feedback quotes below are taken from responses to this questionnaire, and the rest from emails sent by clients at the end of their holidays.
---
This is the first time we have used an organization to book our accommodation. We considered the standard to be very high. No problem with the baggage.

Would you use Mickledore again? Yes.
We highly recommend Mickledore. We have been asked by many friends about our experience and we only have good things to say.
You all do an amazing job! This was our first ever walking tour in the UK and we loved it! We were very fortunate to have great weather during our walk and we especially enjoyed being able to walk on the beach during parts of several days. Thank you!
We are very impressed with your service and so were the proprietors of the accommodation we stopped in along the way.
We thought the accommodation was all very good ->excellent and much better than on other routes with other companies.  Thank You.
This is our fourth Mickledore holiday! All in all, it was a splendid week – all castles and wonderful beaches! Our only problem is how to choose where to go next year!
Our walking tour was wonderful! We really enjoyed it, and have been talking about it every day since.The accommodation was excellent – all rooms were very nice and the owners of each B&B were very friendly, helpful and accommodating. Breakfasts and lunches were tasty and enjoyable. We would have gladly stayed at some of the towns and accompanying B&B's for longer periods.Mark and his bag carry service were professional and efficient. It was so nice to arrive at the B&B at the end of a very long day and have our bags waiting for us – often in our rooms.

The walk itself was spectacular. I will spend the rest of my life recommending to people that they take this walk or one like it. We are fortunate that our kids (boy 15 and girl 11) are very sporting and coped really well with the distance – they thoroughly enjoyed it, and it was a very special family experience. I don't really have anything else to offer – just that it was fantastic and we are all really glad we did it. I can imagine doing more with you in the future.
Would we use Mickledore again? Yes definitely – next year in fact for the West Highland Way! We have tried a number of walking holiday companies and Mickledore are our preferred choice.
Our holiday this year in Northumberland was wonderful. What a beautiful part of the UK with lovely people and lovely food! Thank you for organising our trip again for us this year.
You seem to have thought of everything… We had another good holiday. The third with Mickledore!