Client Feedback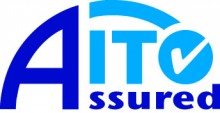 Look at our independently verified feedback on the AITO website here,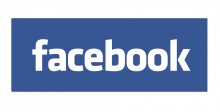 and our Facebook reviews are here
In each holiday pack we include a comprehensive feedback form covering all aspects of the holiday. Some of our client feedback quotes below are taken from responses to this questionnaire, and the rest from emails sent by clients at the end of their holidays.
---
The accommodation selected for my walk was of a lot higher standard than I imagined when I booked the walk so everywhere was just very nice – no complaints.
This holiday was one of the best experiences of my life. It's hard to explain how much we all enjoyed it. Everything went to plan like clockwork. Just a note: I enquired re Coast to Coast with other companies. I chose Mickledore because of the customer service on the phone. The lady who I spoke to prior to booking very knowledgeable and helpful. It was down to her that we went with Mickledore. With all follow up and queries your staff were more than helpful. Many thanks for a fantastic time.
All good, many thanks, really enjoyed our trip. Impressed overall with the quality of information and guidance and help from the office during the trip itself.
I prefer to challenge myself in hiking; not so much in organising everything around it. Mickledore makes it easy for me, makes it accessible for me not knowing the area.
Your arrangements were perfect. Everything went according to plan without any issues. As you can glean from our scores, we were very satisfied with the accommodation and our hosts. The cost was very reasonable.
No problems at any time, excellent choice of accommodation, very well organised.
This is the second time I have used Mickledore and once again you have provided excellent accommodation and services in transporting luggage etc. I think it all adds up to great value for money and made my trip very memorable and worry free.
How likely is it that you would recommend Mickledore to a friend? Extremely likely – plenty of experience with walking trips and what is possible for walkers to achieve. Good accommodation throughout. Helpful office staff. Loved every minute of it.
Overall we loved the holiday and really appreciate everything Mickledore did to make the trip go as smoothly as it did. We will be taking more trips in the future and will certainly look first at Mickledore to assist us in making the arrangements again.
It was an excellent adventure, challenging at times, very pleasant at others. The weather was on our side. Thank you.