Client Feedback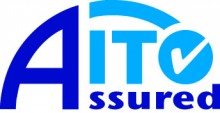 Look at our independently verified feedback on the AITO website here,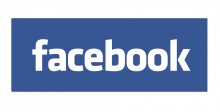 and our Facebook reviews are here
In each holiday pack we include a comprehensive feedback form covering all aspects of the holiday. Some of our client feedback quotes below are taken from responses to this questionnaire, and the rest from emails sent by clients at the end of their holidays.
---
In the first place a very big thank you for the perfectly organized coast to coast holiday.  We have greatly enjoyed the walk, as well as the variety of places where we stayed during the walks. We will definitely return for more experiences with your well organized holidays.
My son and I had a great holiday.  Your arrangements were excellent and it was gratifying that you have a good reputation at the places we stayed at. Overall a wonderful positive experience. Thank you for all your empathetic support and management. Many thanks Mickledore for giving us such pleasure.
Our adventure was a success in every respect. I don't think either of us has ever felt so alive and so much in the present moment. You guys were with us every step of the way and we could not have had a better walking 'companion and guide'. We've done a number other walking tours in England with other outfits but this was by far the best.
We have no hesitation in recommending Mickledore.The B&Bs we arrived at the end of each day are such a treat! Charming, welcoming and comfortable! Nothing went wrong during our trip – however we were confident and reassured that it would be easy to contact Mickledore to sort anything out if needs be. Thank you! A great time in beautiful Cumbria and Yorkshire.
There was no problem with any aspect of this 14 day walk, which is a compliment to the Mickledore logistical and planning process. Information supplied was extremely comprehensive. I am sure a lot a thought has been put into those 'what if' situations.Thanks very much for doing such a good job.
Unbelievable experience to walk across England. Having our bags safely transported to each location – priceless. Thank you again
The overall experience was first class. Responsive on email, very helpful over the phone. Real sense of "nothing was too much trouble".

Would you use Mickledore again? Yes, definitely.
Thank you for ensuring a 'problem-free' holiday. All arrangements went according to plan. An excellent walk covering a range of terrain and settings. Accommodation venues were excellent.
I just finished this trip and wanted to compliment you on the quality of your company's service. The planning was meticulous, the baggage delivery was flawless and the location, quality and hospitality of the B&B's in which I stayed was perfect for the trip. I called your offices twice during the trip and received excellent support. I think your team did a great job and made the experience of walking the C2C extremely enjoyable.
I want to thank you folks at Mickledore for doing such a great job of organizing our accommodations and luggage transport … my wife and I felt very cared for.