Another Joss Naylor Epic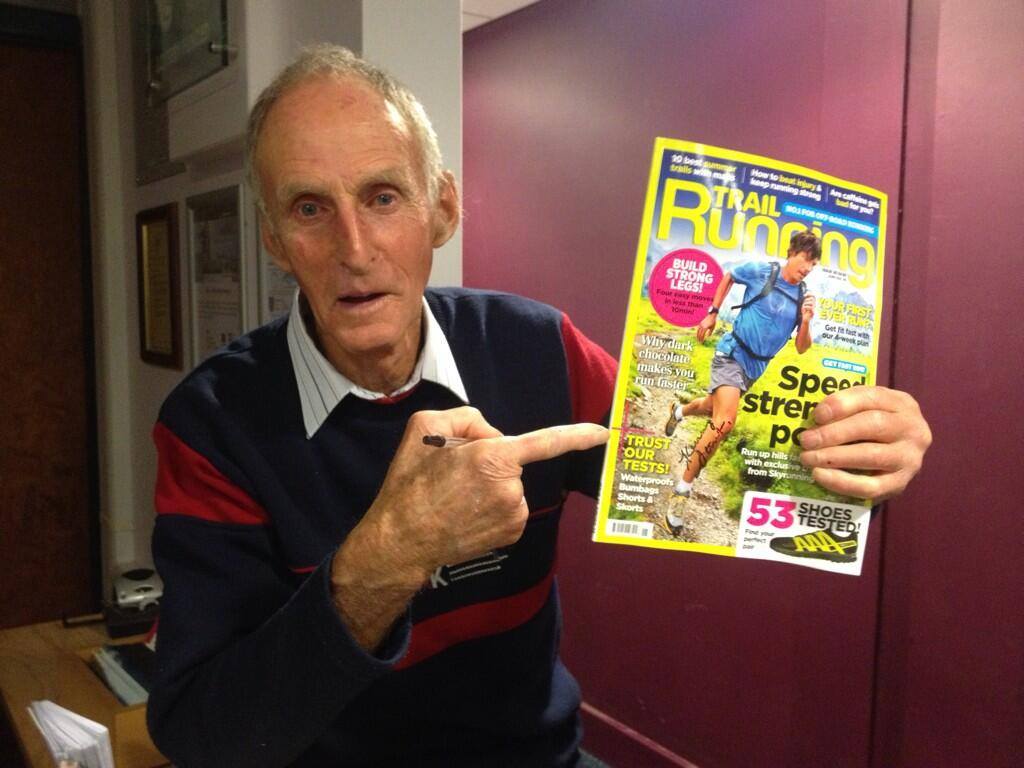 As well as being keen walkers and cyclists, we each enjoy a spot of running too. With varying degrees of success you understand. Steve is undoubtedly out there in front, with Lynn, Tara, Sonja, and Rick battling for the middle ground. Alison and myself struggling at the back. Between us we don't do too badly, however combine all our efforts together and we probably still wouldn't be a match for this man, local legend Joss Naylor. When Joss was 60 years old he ran all 214 Wainwright fells in a single week. A decade later to celebrate his 70th birthday Joss ran 70 fell tops in one go.
This year in memory of his father Joe, Joss will celebrate his 80th birthday by running 30 miles from Caldbeck back to his home Low Greendale in the Wasdale valley. Caldbeck, on the route of the Cumbria Way was Joe's birthplace and his home before moving to Wasdale in 1927.
If you are out walking in the Lakes with us on Saturday 25th June then please do look out for Joss, and give him some encouragement too.
Joss will set off from Caldbeck and head via; Parkend, Branthwaite, Fell Side, Laal Scafell, Knott, Great Calva, Skiddaw House – Cumbria Way walkers will be familiar with this area, Little Town – Vale of Lorton walkers take note, Dale Head Tarn, Honister, Grey Knotts – Coast to Coast walkers keep an eye out for Joss around here, Gillercombe, Base Brown, Sty Head, St. Olaf's Church, Middle Row, Pack-Horse Bridge, Bowderdale and finally home to Low Greendale in Wasdale where our Inn Way to the Lake District walkers can hope to catch a glimpse of our local hero. I did say he was 80 didn't I?
Joss, pictured here when I went to see him at one of his many very amusing talks, is not only running in memory of his father and to celebrate his own 80th year but he's also fundraising for Brathay Trust, raising money for some of the most disadvantaged children and young people in the UK. As I write, Joss is almost half way towards his target of £10'000.
We wish Joss good weather and a truly enjoyable and memorable day on the fells. Look out for him won't you!