A Walk Out to the Langdale Pikes
By Mark Wright
The birds were singing as I walked out of Stonethwaite yesterday morning heading for Greenup Gill. The sky was blue and my hands were cold. As I walked into the sun I thought of all the Coast to Coast walkers who'd began their day over the years squinting their eyes as they set off on their days adventure.
Yesterday's adventure for me was to make use of the Coast to Coast path as far as Greenup Edge before leaving the route and heading over High Raise on my way to the Langdale Pikes. My return would be via Stakes Pass into the Langstrath Valley, making use of the Cumbria Way.
As I made my way steadily uphill towards Lining Crag I smiled to think how our Coast to Coast walkers, like me, would only need to carry a light day pack. I recalled how our Lucy had as a student walked the route unsupported, carrying everything she required. That's not for me I thought to myself!
Just a month ago I'd walked down Greenup Gill after a walk over Eagle Crag and Sergeant's Crag. As I made my way up I could see myself at various intervals, in my minds eye, walking down towards me. Almost stepping aside to allow myself to pass. It's funny the thoughts that run through our head when walking.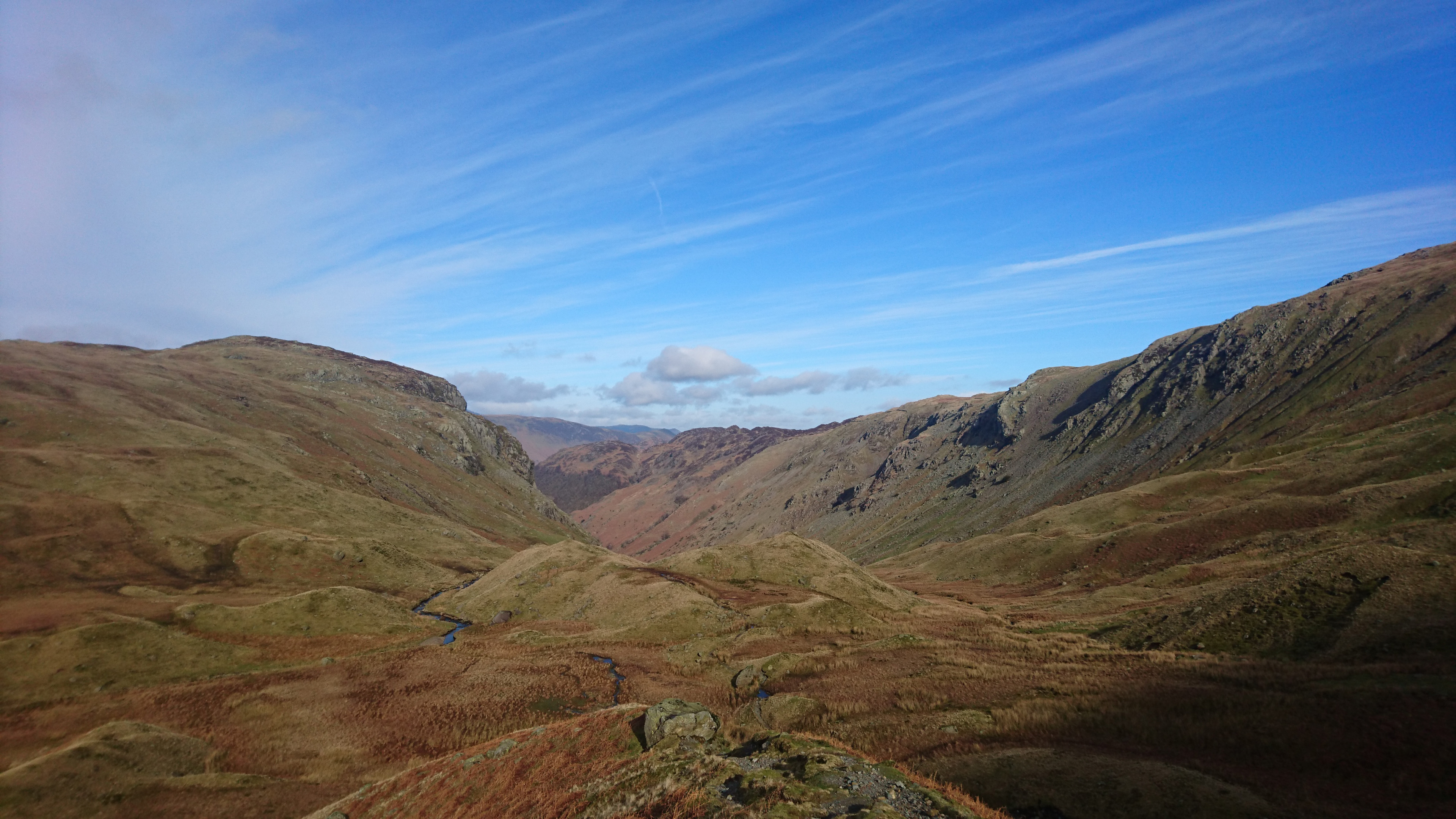 I sat near Lining Crag and admired the view back down Greenup. Eagle Crag to my left and Long Band to my right. I was aware of cloud rolling in behind me. This might be the only blue sky of the day, so I decided to sit a savour it a while.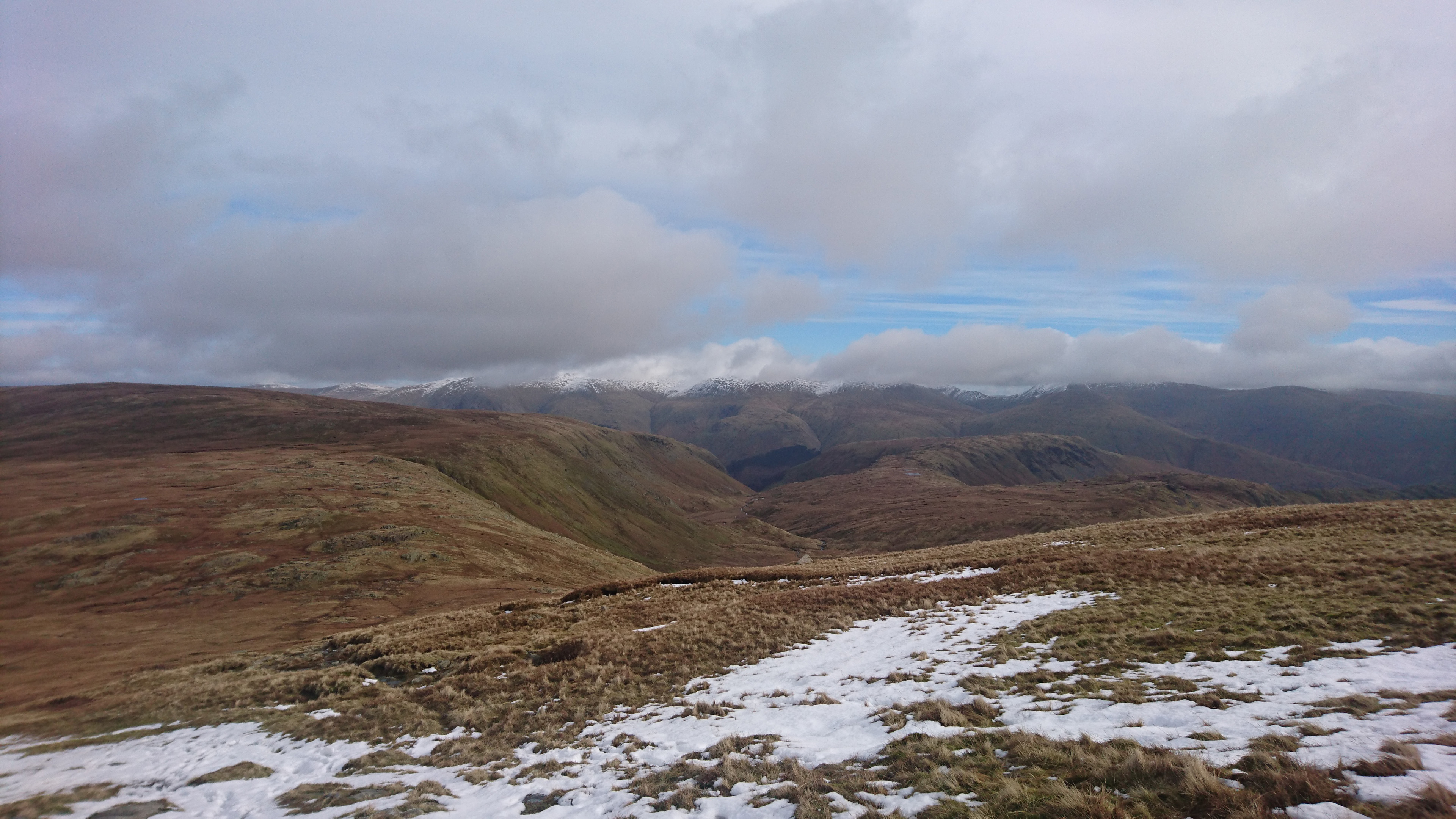 Up onto Greenup Edge and I could see Nethermost Pike and Dollywagon Pike on the Helvellyn Range. It was here I'd leave the Coast to Coast path and head over High Raise and onto the Langdale Pikes.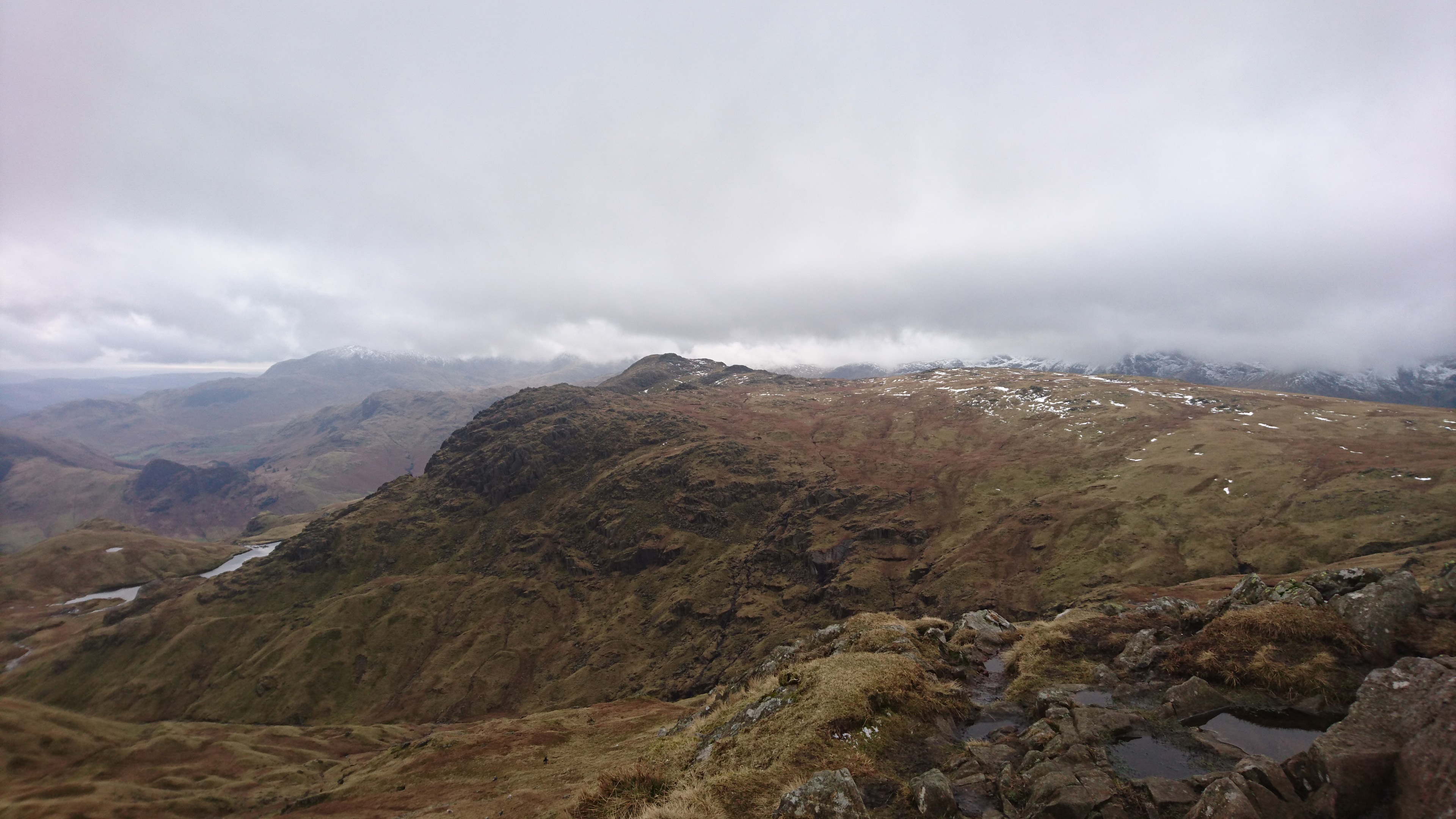 Before the Pikes I took a slight detour to Sergeant Man where I was rewarded with a fine view of Pavey Ark, one of the Langdale Pikes. You can just make out a small area of Stickle Tarn beneath. Just beyond Pavey Ark is Harrison Stickle.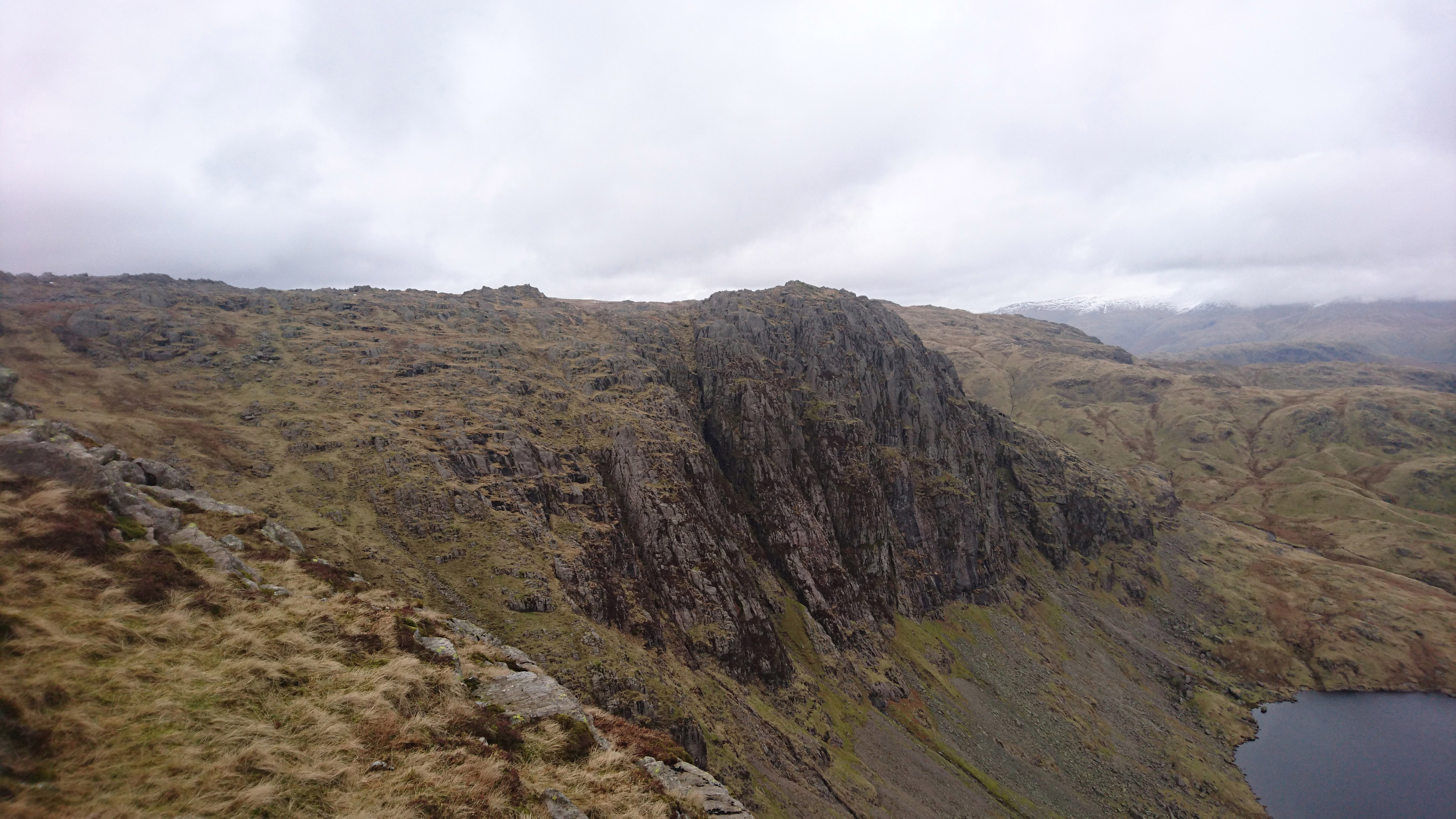 Now on Harrison Stickle looking over to Pavey Ark. Again, Stickle Tarn just in view.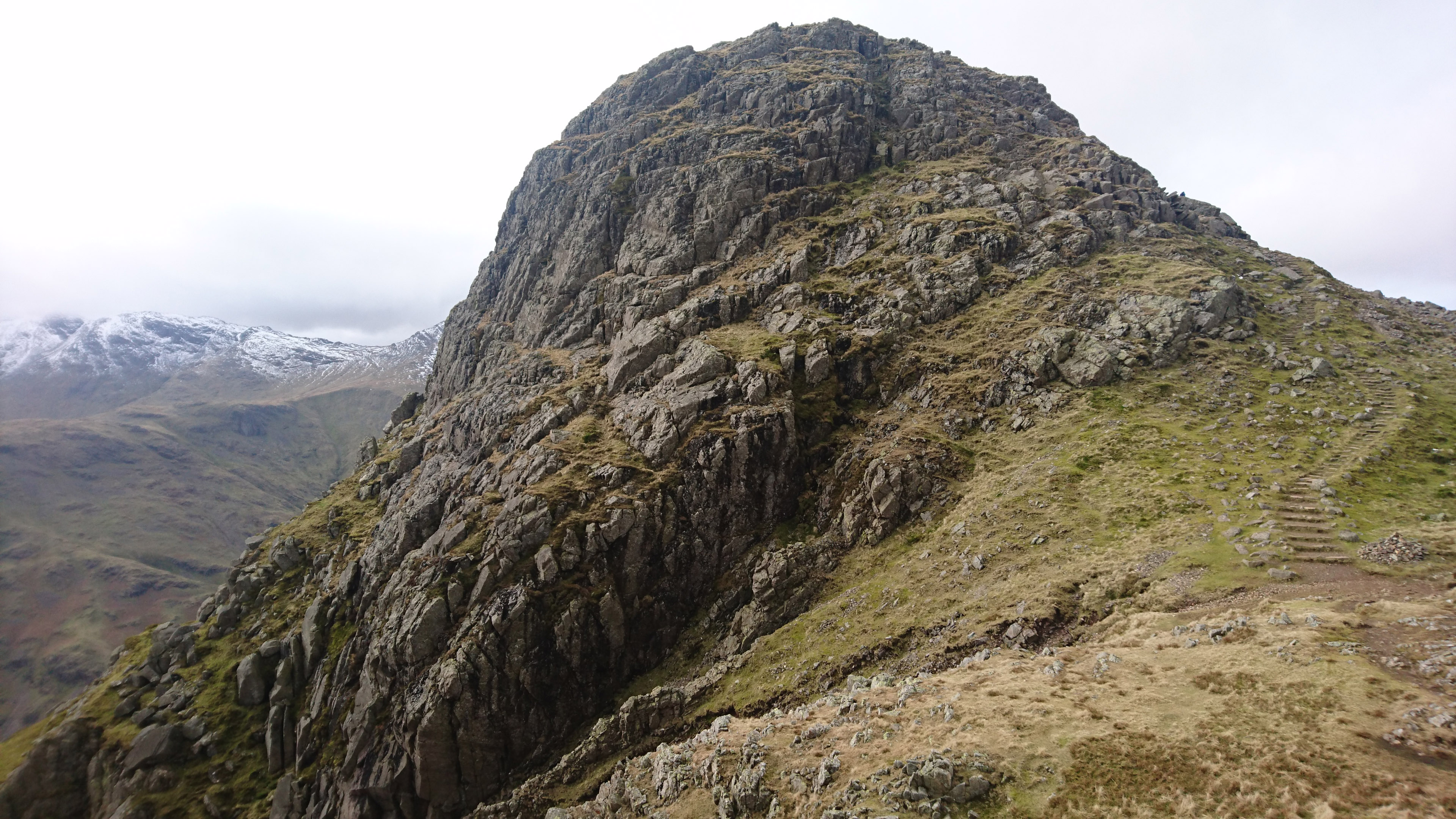 From Harrison Stickle I headed over Loft Crag and onto the wonderfully named Pike o' Stickle.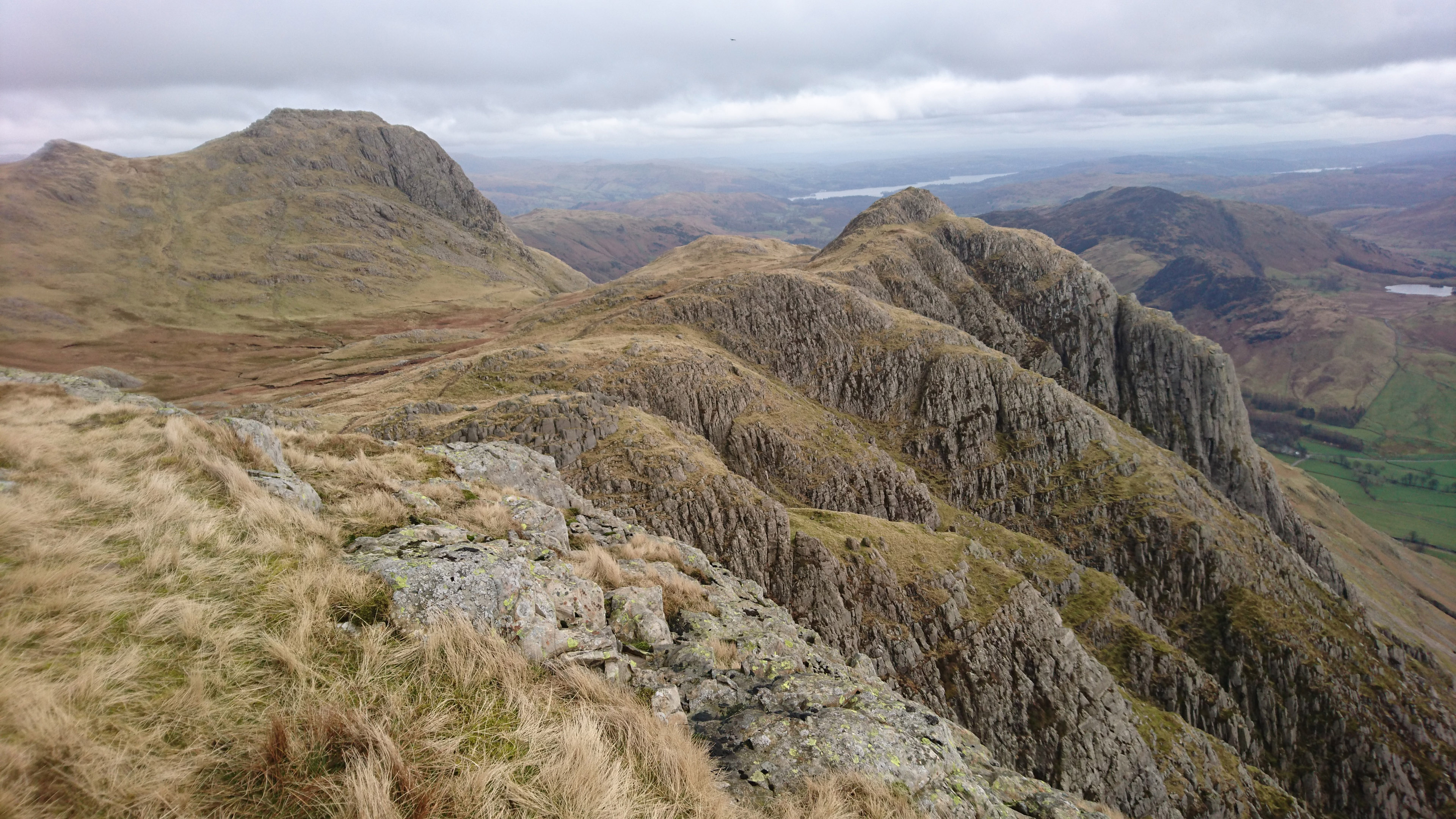 From Pike o' Stickle I looked back on Loft Crag and in the distance Harrison Stickle.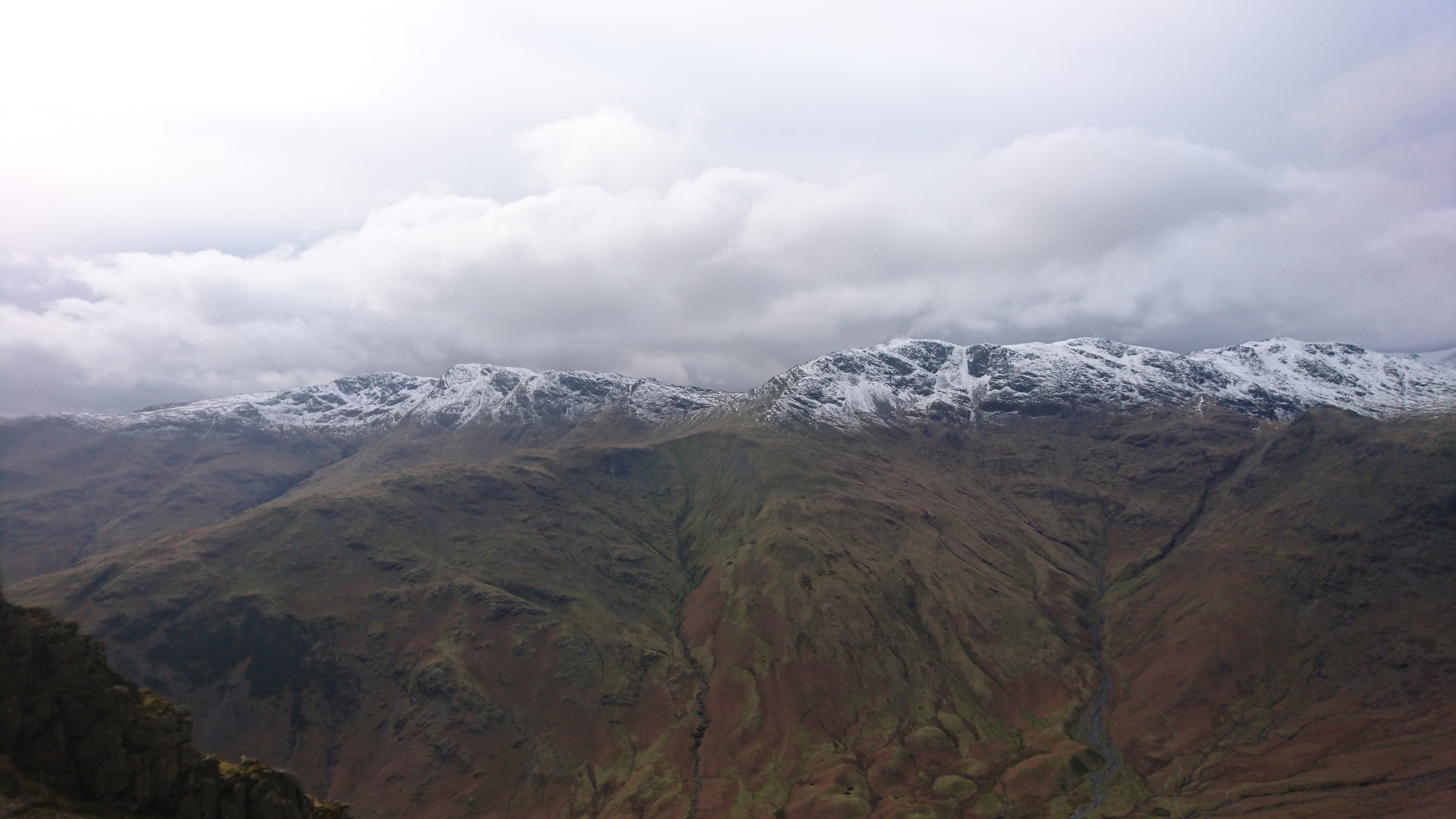 Pike o' Stickle also proves a great viewpoint for Crinkle Crags and Bowfell over the Langdale Valley.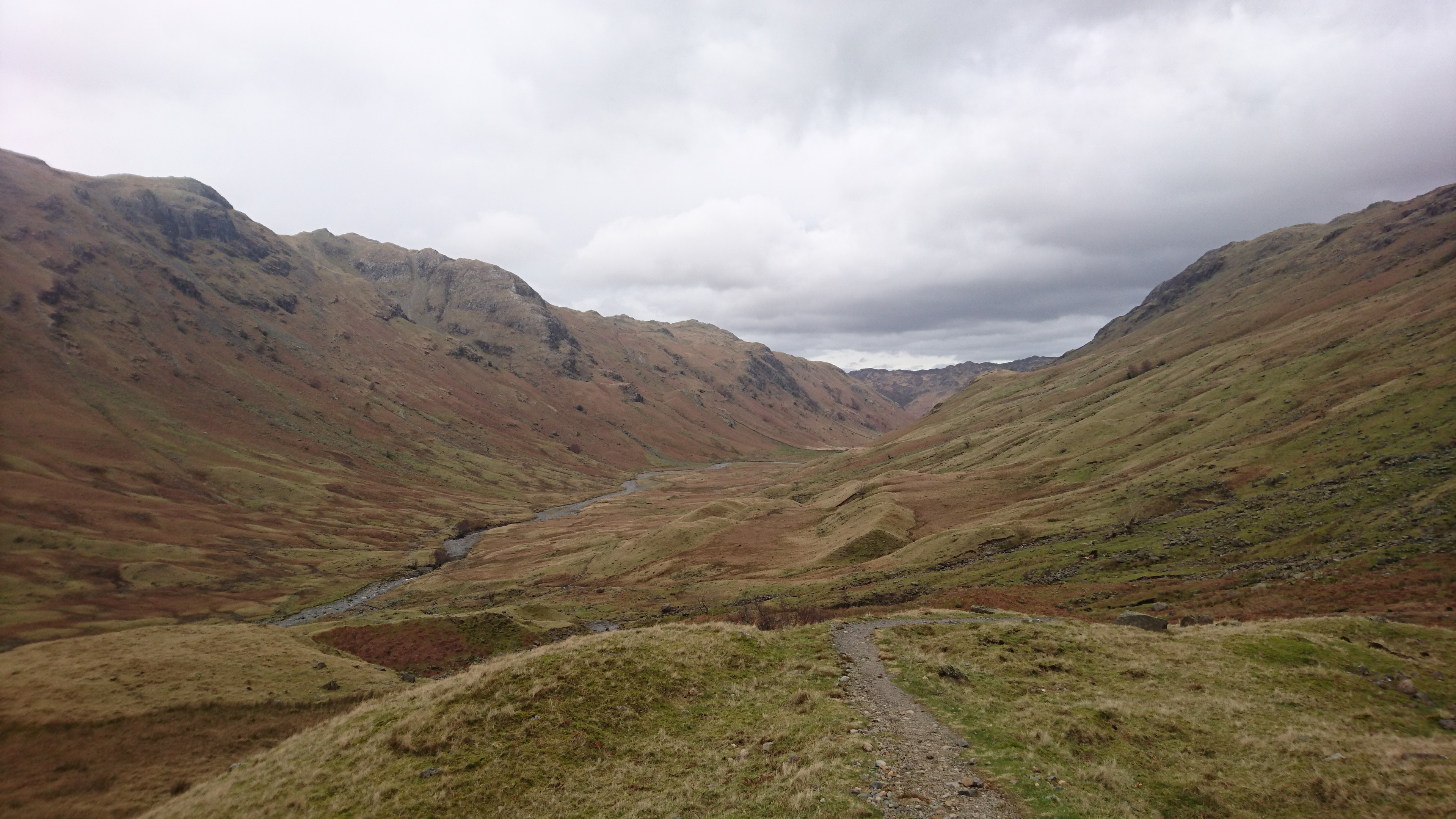 After enjoying the Pikes I headed in the direction of Stakes Pass to pick up the Cumbria Way.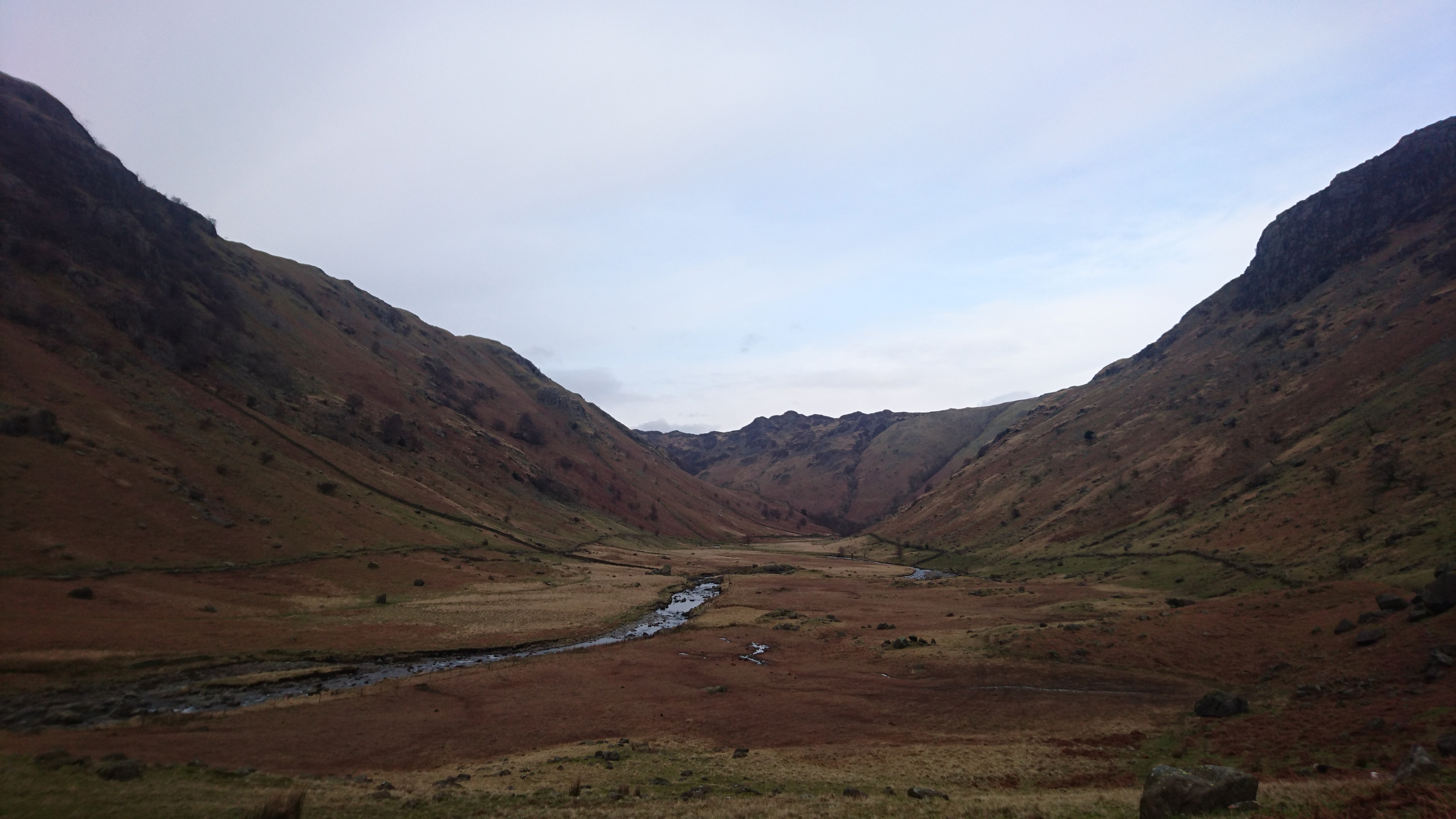 The walk through the beautiful Langstrath Valley is one of the highlights of our Cumbria Way walking holidays.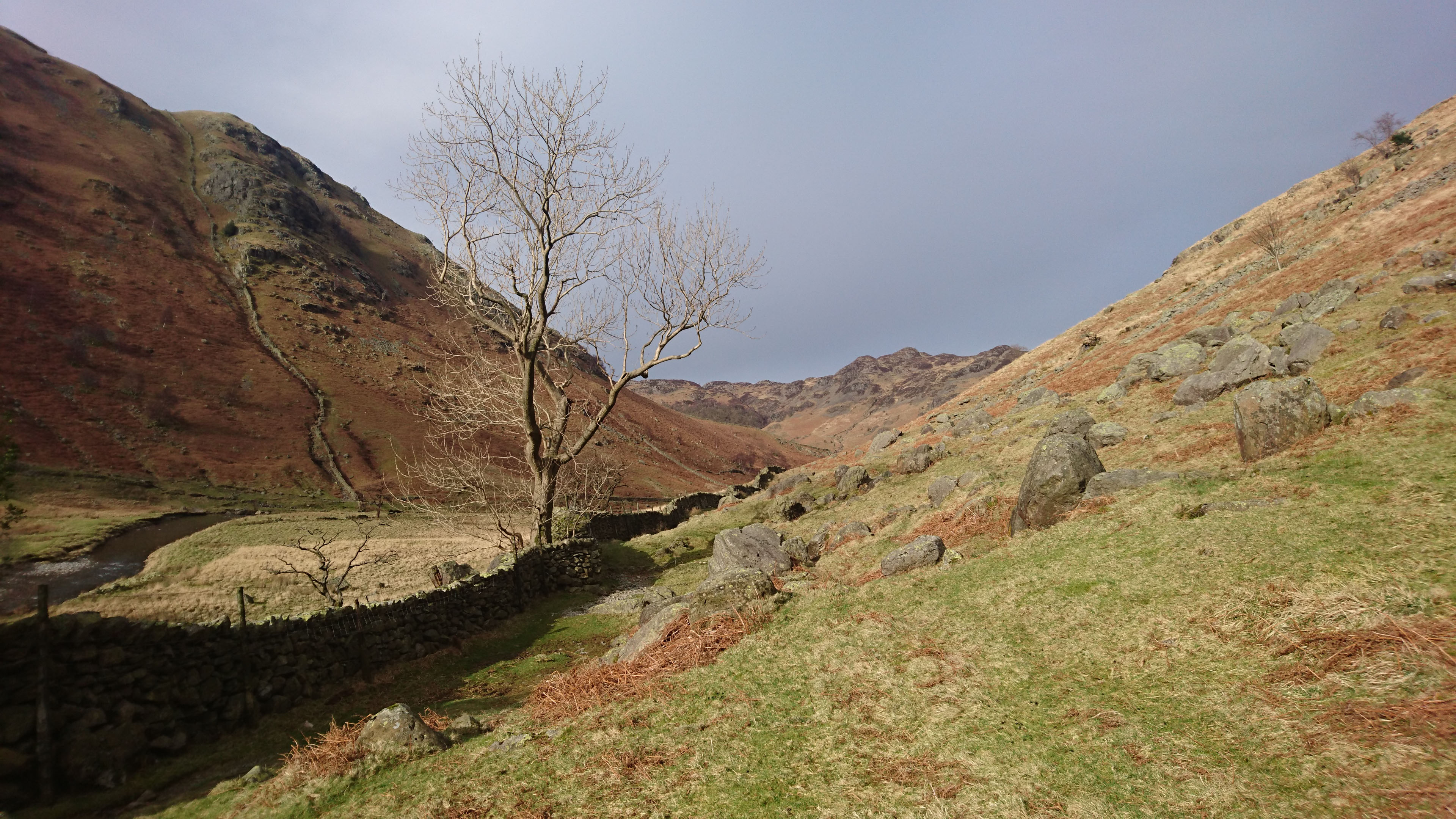 Just as I'd began the day in the spirit of our Coast to Coast holiday by walking out of Stonethwaite up Greenup Gill in the morning, then so I was ending my walk in the spirit of our Cumbria Way holiday by walking through Langstrath back to Stonethwaite in the afternoon.
I wonder how many will follow my footsteps this season?
For more information on Coast to Coast, Cumbria Way or any of our walking holidays, email us info@mickledore.co.uk or to speak to any of our walking holiday experts, call 017687 72335.