Bowscale
April showers are traditionally spoken of in terms of rain, however over the past few days we've had some snow showers here in the lakes, nicely decorating the highest tops.  It was only a fleeting thing and the spring air is warming once again so I don't suppose there will be very much of it remaining by the start of the week. I certainly hope not, it is the start of May tomorrow after all.
I was definitely  keen to have a walk in it before it goes, no doubt not to be seen again until next winter, so this morning I took a walk up onto Bowscale in the Northern Fells.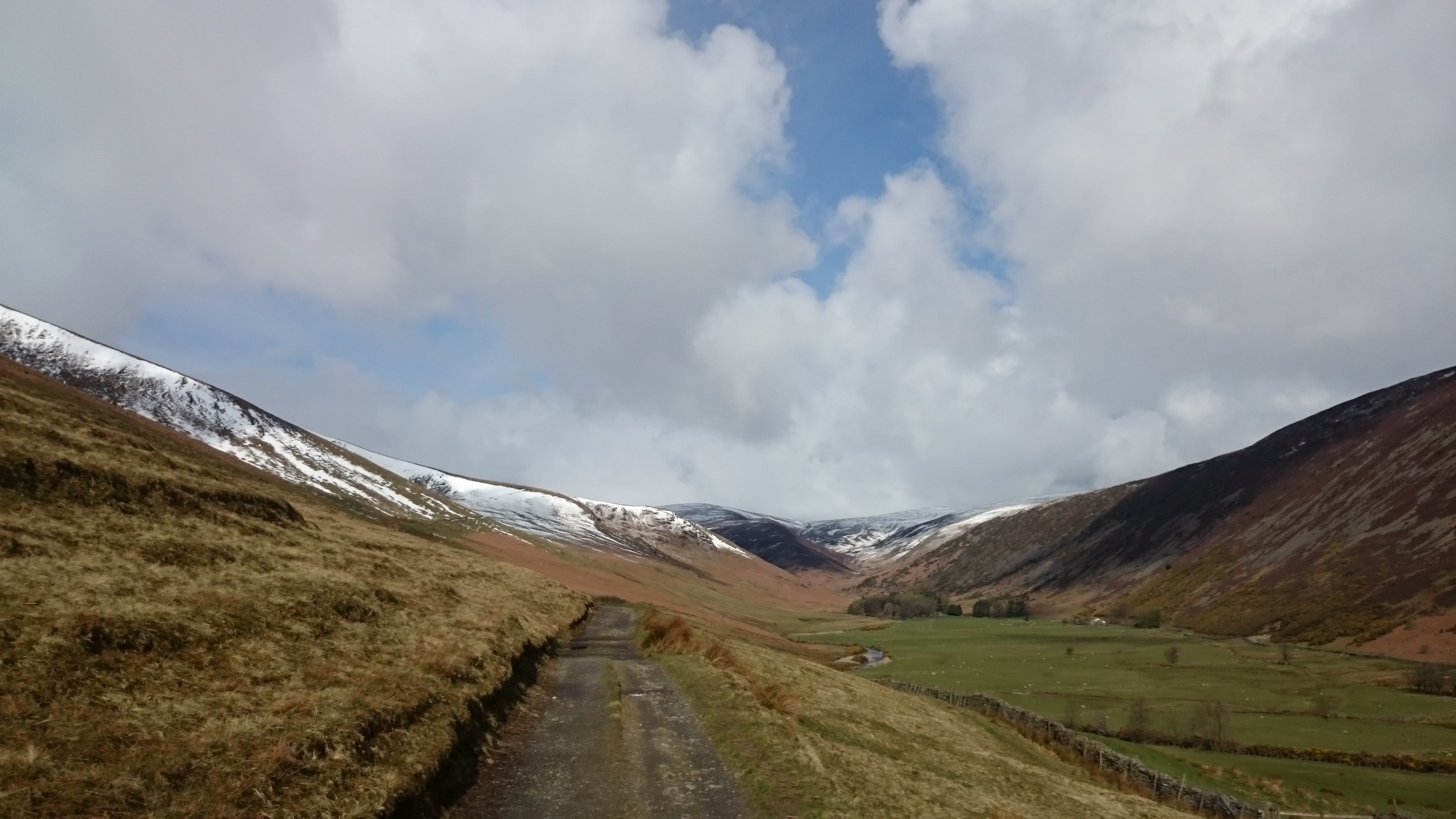 There's a lovey track leading to Bowscale Tarn.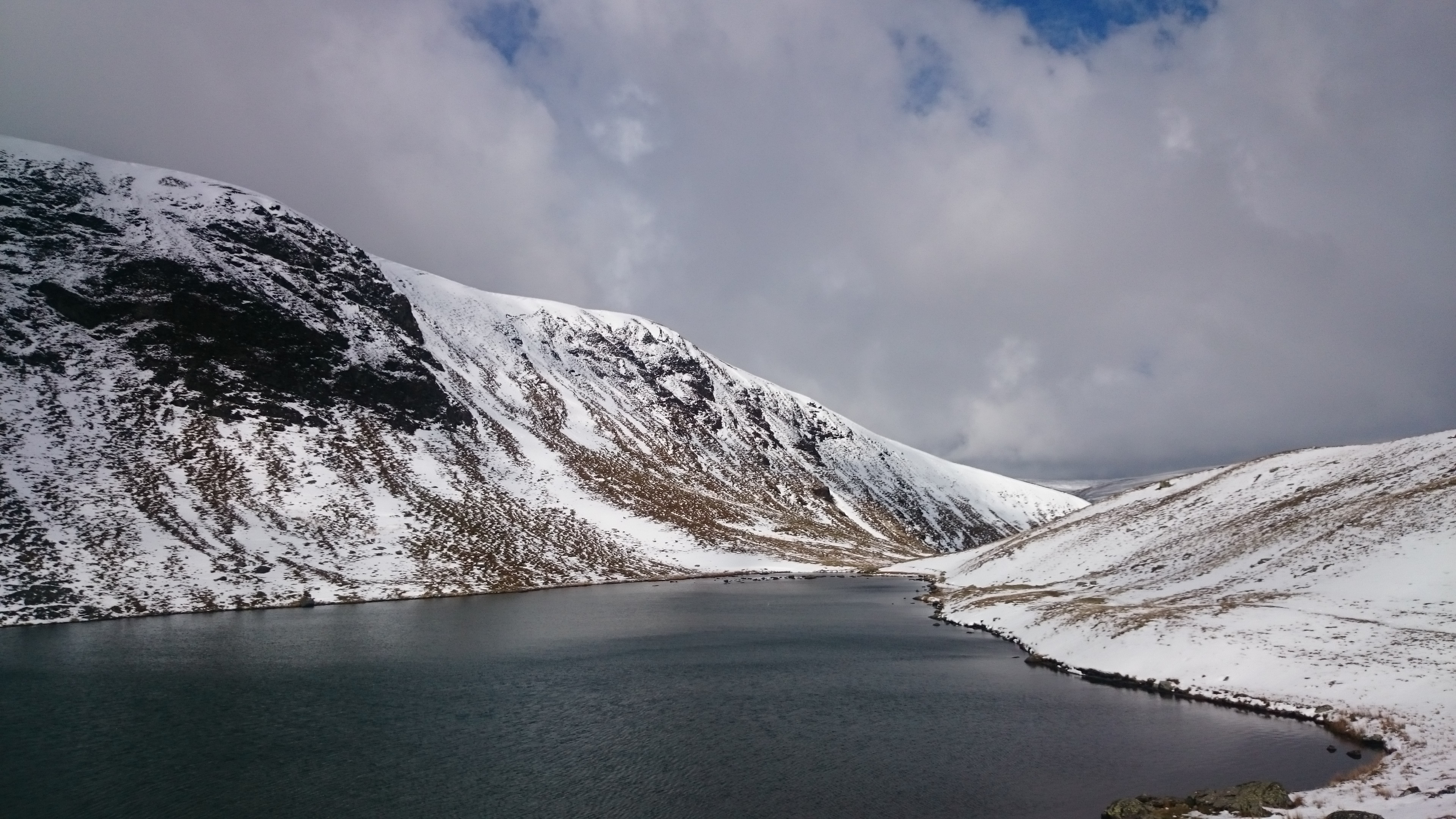 The tarn looking as lovely as ever. Next I'd head up the fellside out of view behind me onto Bowscale Fell. I'd later return down the ridge seen ahead.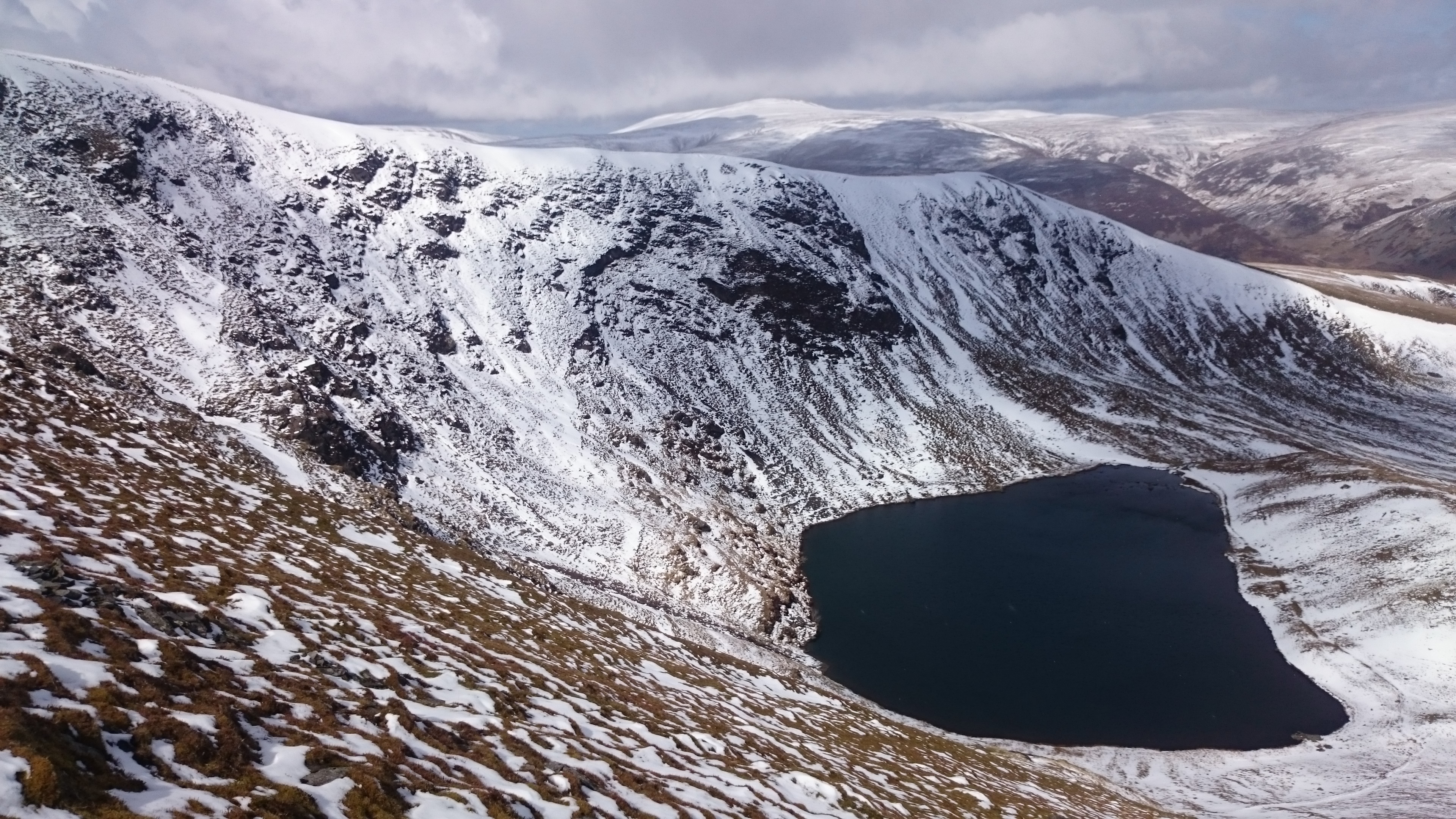 As I climb higher up the fellside I am rewarded with a full view of the tarn.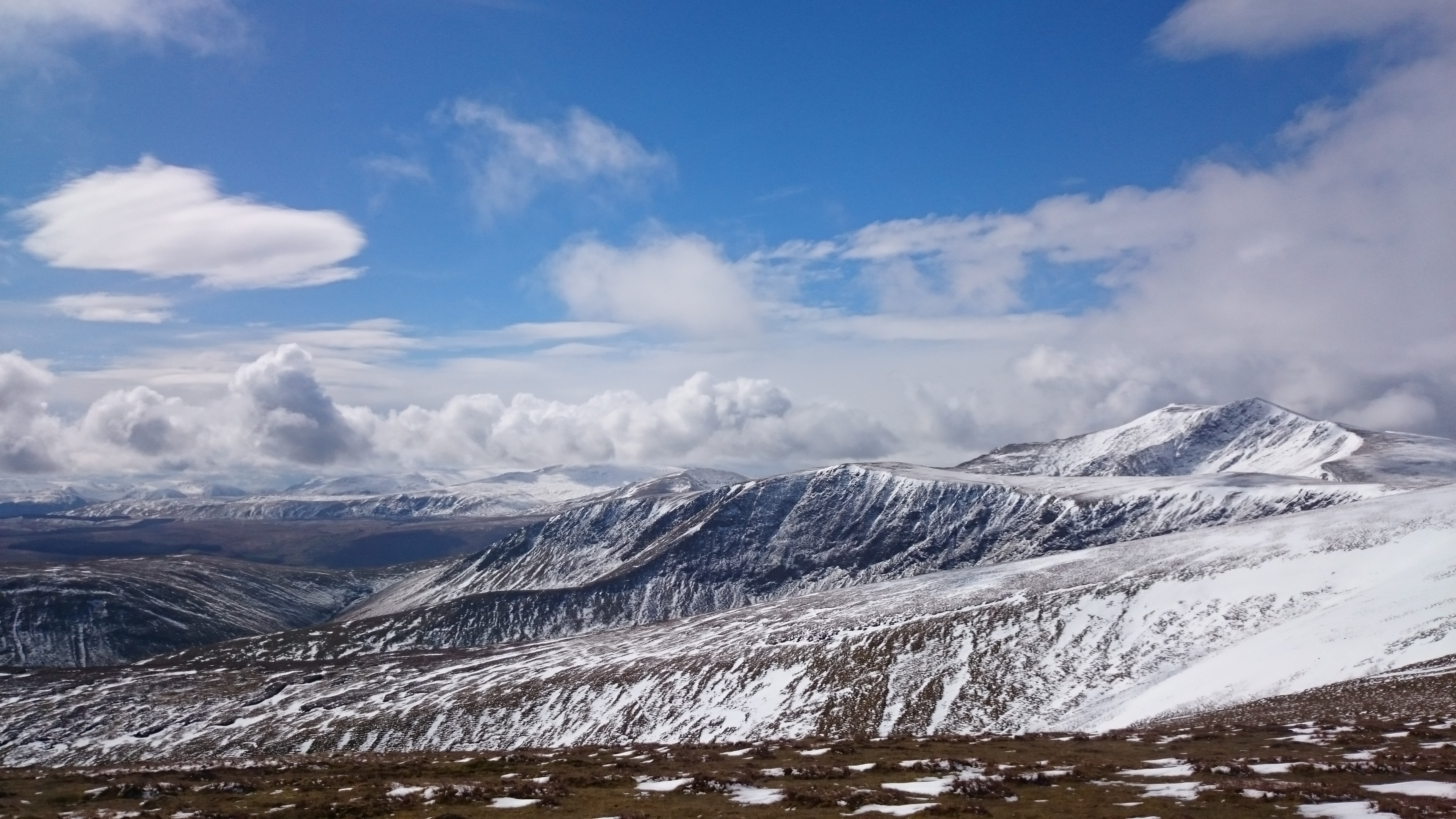 Once up onto Bowscale Fell I am treated to fabulous views over to Bannerdale Crags and beyond there, Blencathra. The clouds were magnificent too.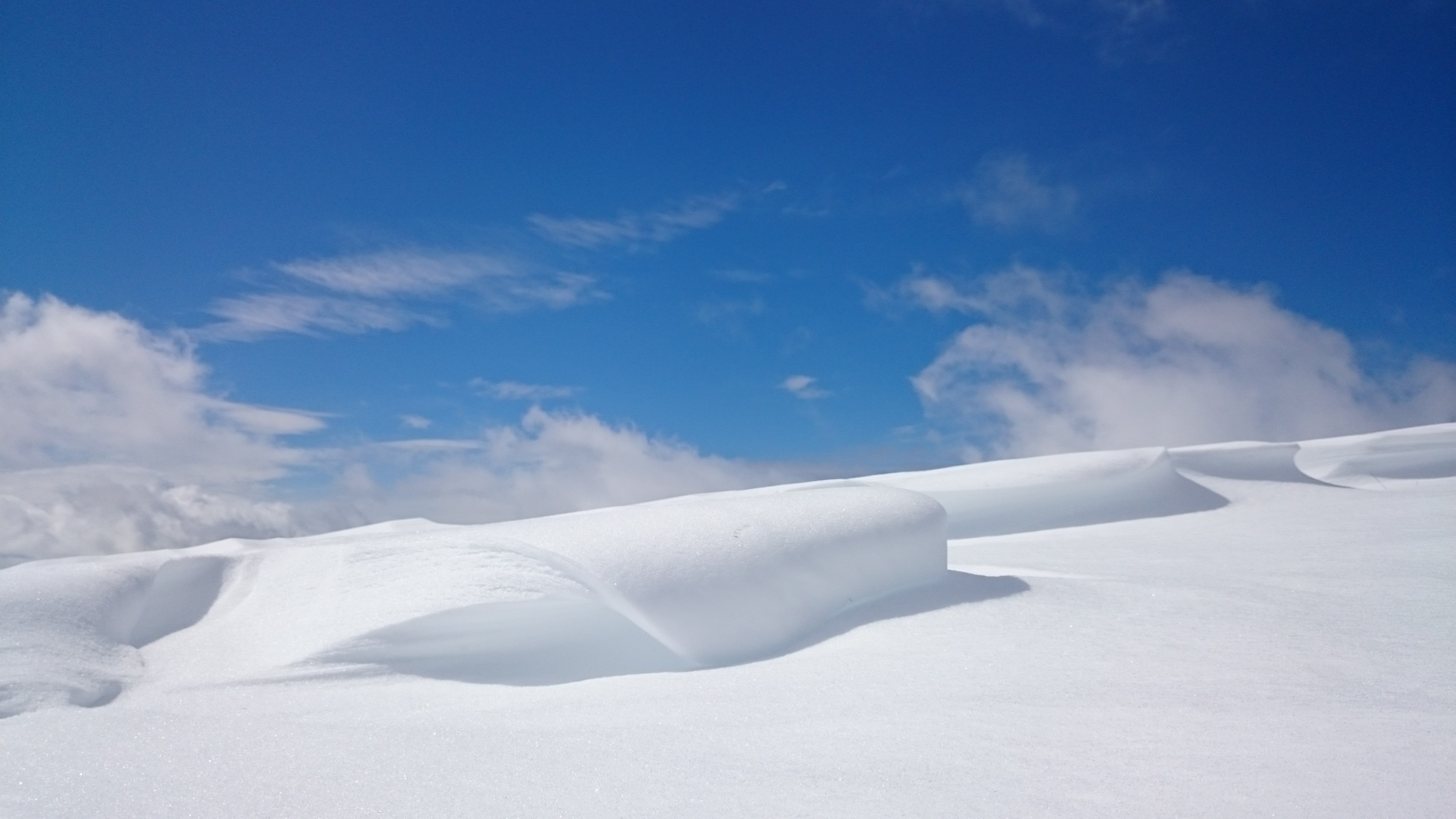 The wind had created some wonderful snow formations on Bowscale.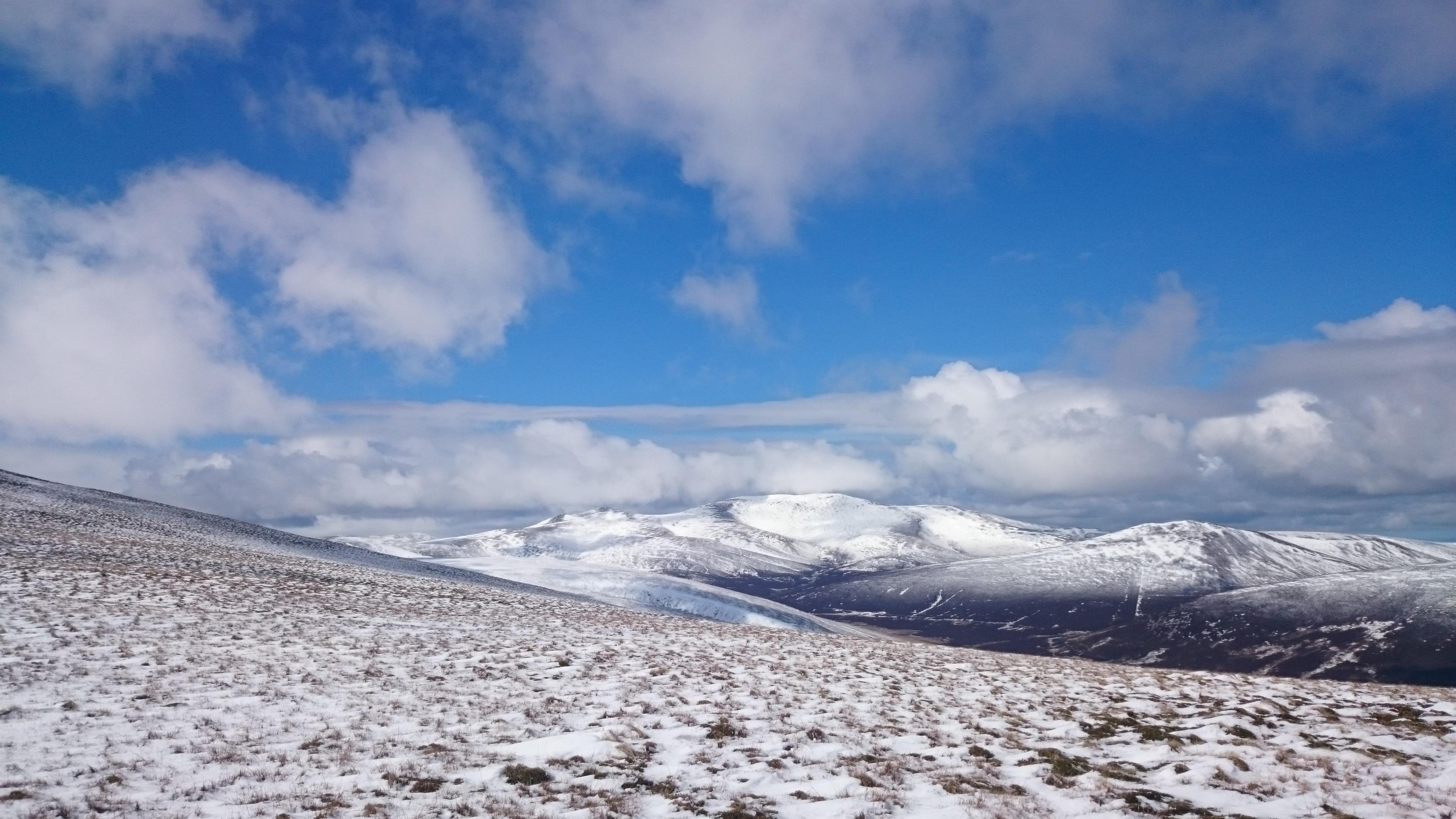 Heading off  I look over to the back of Skiddaw and Great Calva. I wonder if anyone is passing by on the Cumbria Way?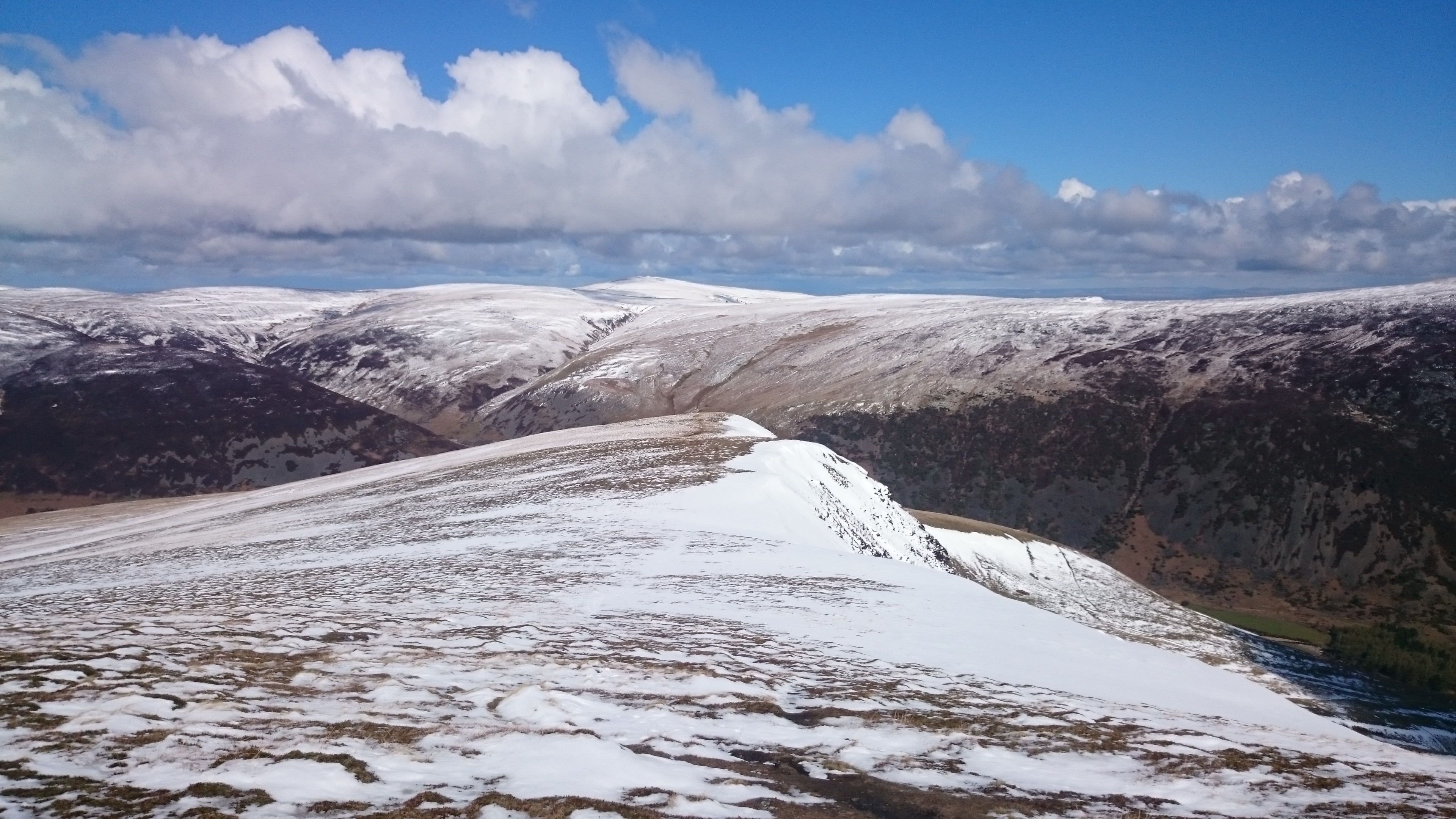 Directly ahead, off in the distance, sits High Pike which is visited on the high level route of the Cumbria Way.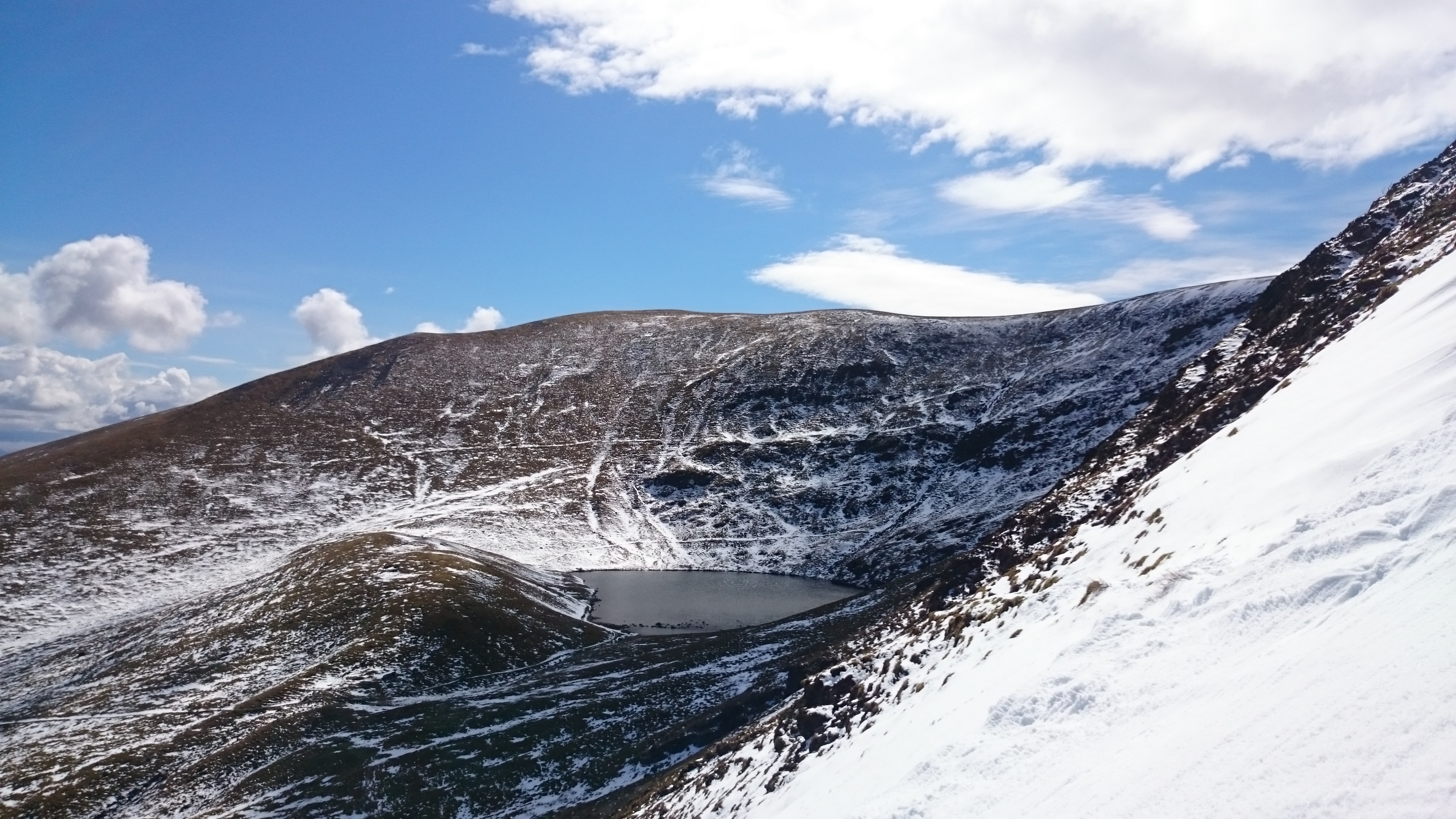 On my descent I get another fine view of Bowscale Tarn. My walk up onto the fell had been pretty much directly up from the far left corner of the tarn.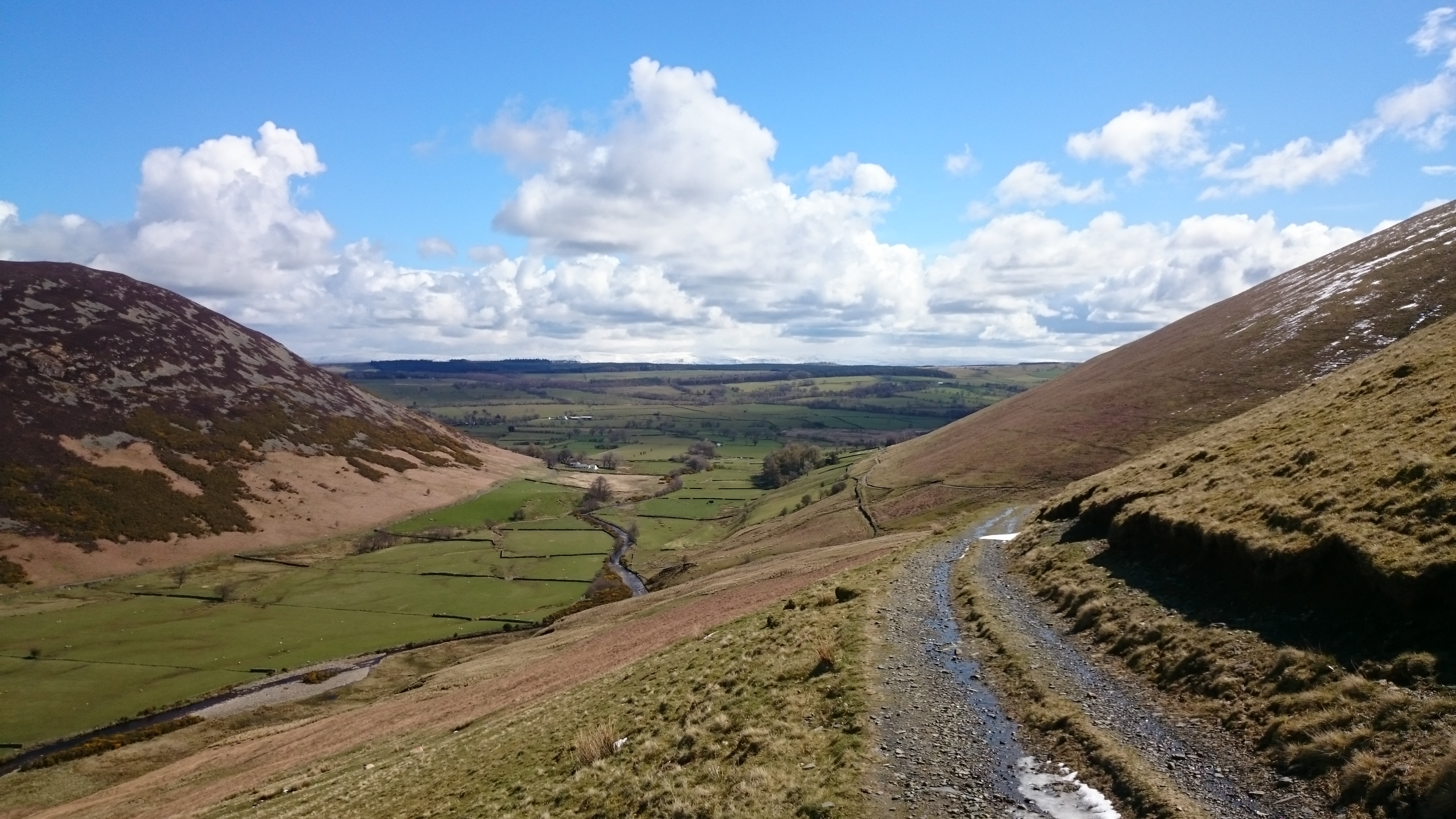 Finally, back along the track to the car. Much brighter than it had been a few hours previously. Quite a bit of snow had melted in the interim too.