Lesley on the Cumbria Way
We have built up a wonderful community across our various social media channels. Clients past and present as well as potential clients and simply lovers of the outdoors, coming together and sharing their tales and images. Friendships are formed as we share our enjoyment of walking, holidaying and the countryside around us, wherever that may be.
One of our regular Facebook contributors is Lesley Hensell Demond from Texas in the United States. Lesley had previously walked the Coast to Coast with us and returned to walk the Cumbria Way. Along the way, Lesley called in for a chat and it was really nice to meet face to face.
Lesley kept us up to date with her progress via Facebook and we've collated Lesley's updates here for you to enjoy.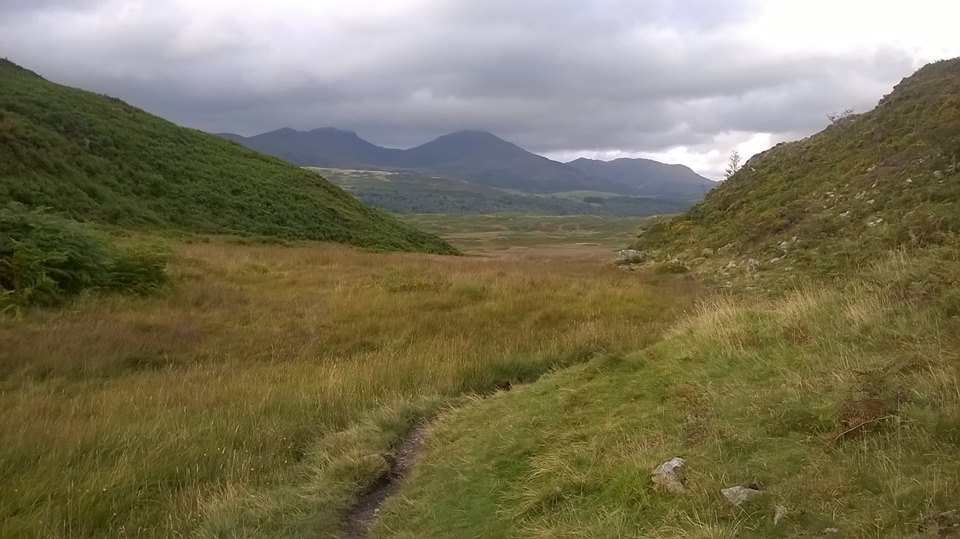 Today was stage 1 of the 75-mile Cumbria Way, which travels through the heart of England's Lake District from south to north. I started in Ulverston, an historic market town with a canal and a lighthouse.
Then it was on to the hills, through farms and parklands. Over the 15.7 miles, there was very little flat land. I admit the first two miles were brutal … Blame it on jet lag. But once I found my legs, all was well.
The best surprise was all the wildflowers lingering from a late summer; bluebells, peacock orchids, flowering yellow gorse and stunning orange-pink heather at the higher points.
There was heavy rain in the morning, followed by heavy cloud, then intermittent bursts of sunshine.
Lest it sound too idyllic, I inhaled a few midges puffing up a hill, lost balance in a swift beck and had water up to my knee, and got a bit tired the last 2 miles. But the views of the hills and gorgeous Coniston Water were worth it.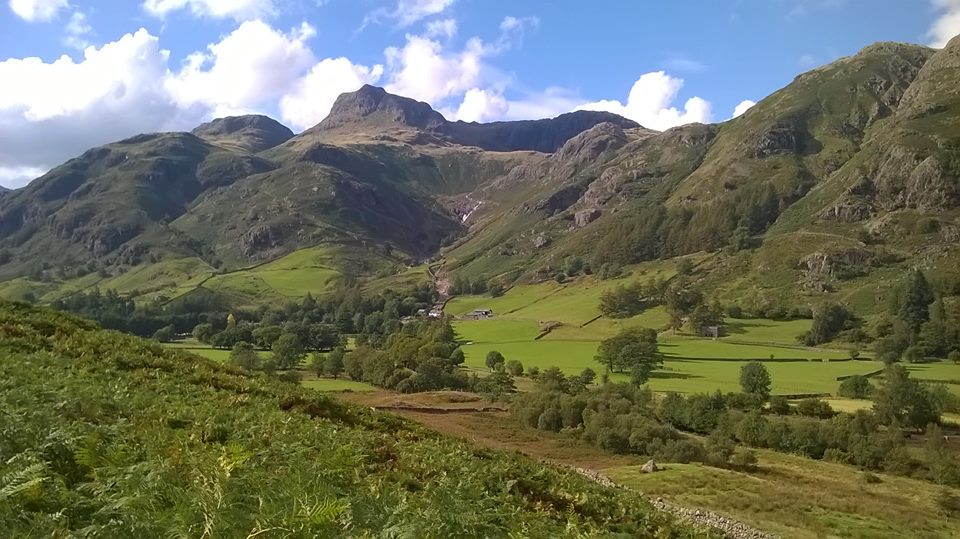 Wifi here is sketchy. So I'll simply say … Day 2 was a brilliant 11.7 miles. Perfect weather. Crystal-clear rivers, waterfalls and lakes. Gorgeous fells. The most beautiful day I've spent in the Lakes.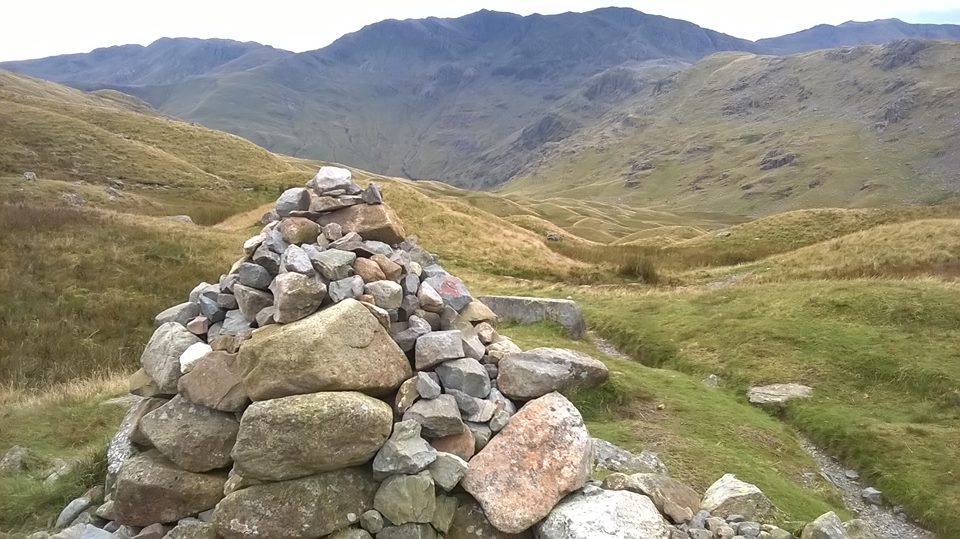 Merry sunshine accompanied me as I left Old Dungeon Ghyll this morning and jaunted along the valley floor. Then the clouds came in as I climbed (and panted a bit) up a long stone staircase, through some boggy bits and to the cairn marking the top of Stake Pass. The best part was yet to come. A few hundred yards ahead, the next valley opened up like a revelation. Though the clouds closed in, the weather was nice enough for the long walk through the valley to Rosthwaite. Only 7.2 miles today, but about 2 of those were steeply up or down. My easiest day comes tomorrow.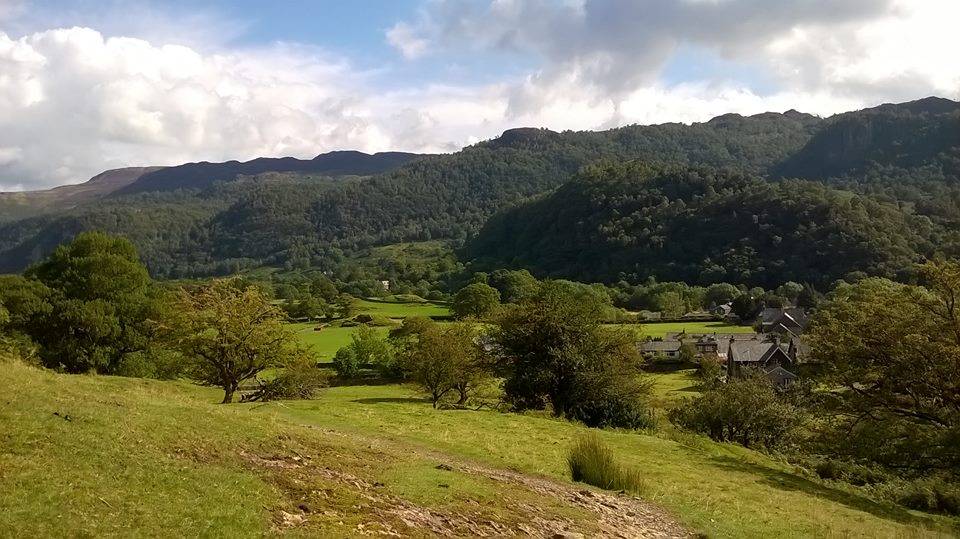 Perfect weather today for the 8 miles from Rosthwaite to Keswick (rhymes with the name of Andre the Giant's character in The Princess Bride). This segment of the Cumbria Way undulates and curves along rivers, through farmland and forests, and next to the beautiful Derwent Water. I love all of the land, but my favourite part is the forest with its green-hued light, the dusky scent of leaves decomposing to form a springy path underfoot. Sounds are muted by the trees, and walking among them feels almost like a secret. I ended the day by meeting my Facebook friend Mark Wright IRL. He gave me a much-needed pep talk for tomorrow's journey.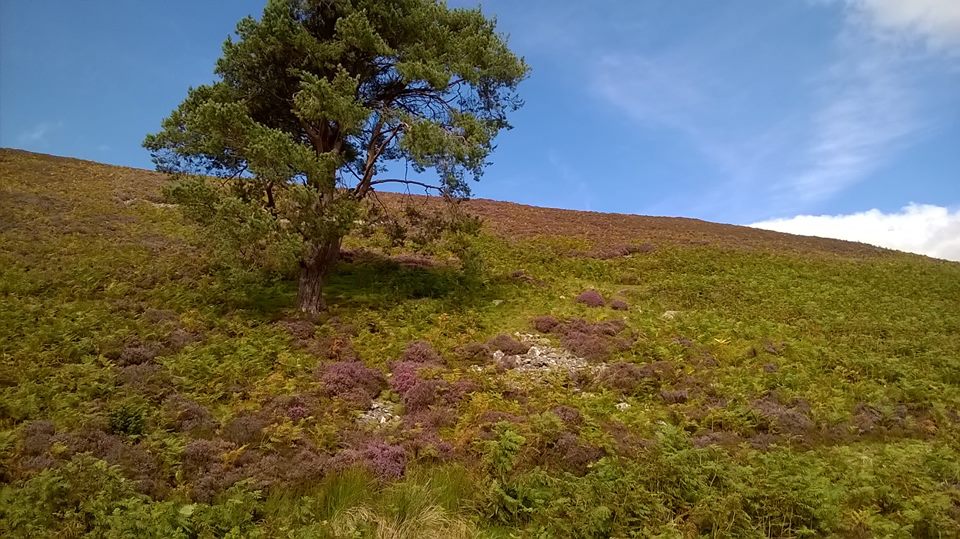 Filthy, tired and joyful. Today was the 5th leg of the Cumbria Way and by far the most difficult, with two sizable climbs and 15 miles underfoot. Starting in Keswick, the path climbs steeply through Latrigg Wood, then round the Back 'o Skiddaw. As the valley opened up before Skiddaw House, I was intoxicated by acres upon acres of purple blooming heather. Then came the harder climb up to High Pike, following a stream with questionable footing and deep, sucking boggy mud. The summit was breathtaking, with perfect blue-skied views in every direction. A steep downhill push took me to Caldbeck, where I expect to sleep like a baby at the Oddfellows Arms. I promise you, the pictures don't do today's walk justice. Not by a long shot.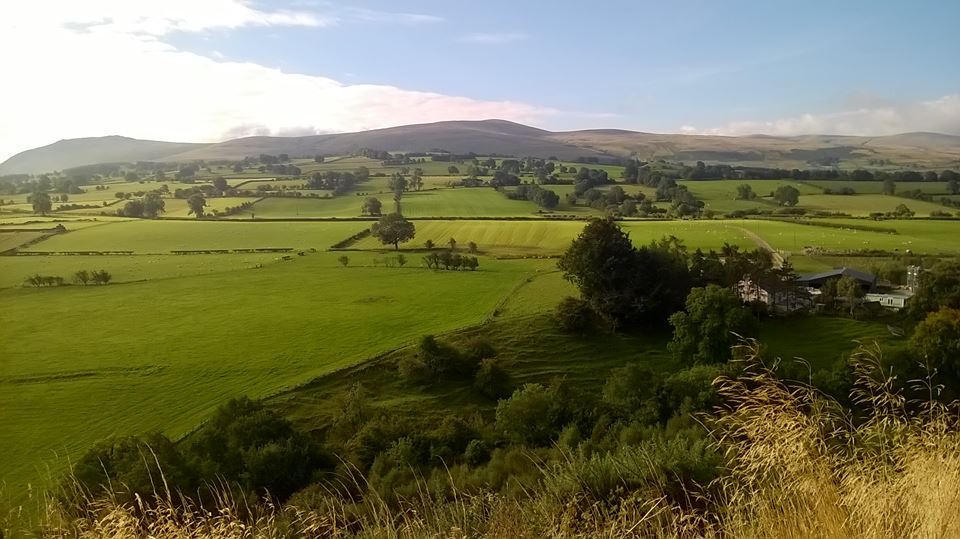 The Cumbria Way is in the books for me! Today was a surprisingly easy, mostly downhill walk the 15.5 miles from Caldbeck to Carlisle, finishing off the 75-mile trek. The day presented yet another life lesson. Last year, it was walking with three very elderly, disabled English gents who put me through my paces. This time, I spent most of the day with a German named Peter. He hiked like a champ and held open every gate, despite missing an arm and collarbone. He had a smile on his face all day … The embodiment of perseverance and gratitude. Just as I am deeply grateful this moment for a beautiful six days of solitude in the Lake District.
If you are interested in following in Lesley's footsteps and walking the Cumbria Way  email us info@mickledore.co.uk or to speak to any of our walking holiday experts, call 017687 72335.