How long does it take to walk the Coast to Coast?
By Mark Wright
The Coast to Coast is revered as one of England's finest long-distance walks. This iconic path crosses three national parks, showcasing a variety landscapes from fells and lakes to woodlands and moorlands. Starting at St Bees in the Lake District, walkers navigate deep sided valleys, lakeshores, and mountain passes. The Yorkshire Dales follow, renowned for its intricate field patterns and dry stone walls, offering a gentler terrain. Richmond marks the end of the Dales, leading to the Vale of York and the remote heather-clad hills of the North York Moors.
This two-week journey challenges with steep climbs and rewards with stunning scenery. Its enduring popularity among global walkers is testament to the brilliance of its creator, Alfred Wainwright.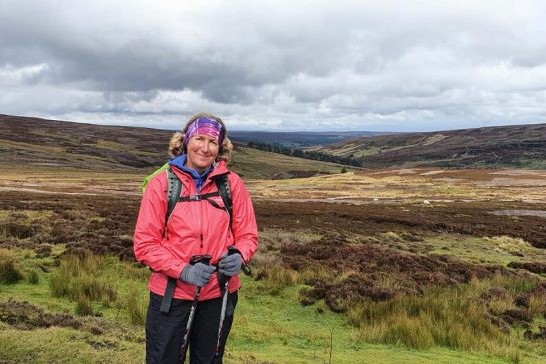 The Coast to Coast is not only one of our most popular walks, it's also one of our longest. Which brings us on to one of the most commonly asked questions by those considering the 192 mile route – How long does it take to walk the Coast to Coast?
Well, the answer depends really on the individual. Some will want to have a reasonably comfortable time of it while others will be looking for more of a challenge. Other factors such as adding in rest days or having preferred locations to overnight in, will have a bearing on the itinerary you choose. Thankfully, we have a variety of itineraries to choose from and providing you have a good level of fitness, the right equipment and apply common sense, you should find the Coast to Coast both enjoyable and rewarding!
We offer six itineraries covering the whole of the Coast to Coast, ranging from 12 to 17 days of walking. The 12 day option really is a bit of an arduous route march suitable only for the seriously fit. Although the daily mileage averages out at 16 miles per day, not too difficult you might think, there are however along the way three very demanding days of 21, 22 and 23 miles. It's also worth keeping in mind, that the distances each day are trail distances only. They do not take into account walking to your accommodation. On some days the accommodation might be on or close to the trail but on other days you may need to walk one or two miles to get to your overnight stop.
Our 13 day itinerary, as you might imagine, is almost as challenging. The demanding 18 mile stretch from Rosthwaite to Patterdale benefits from being split at Grasmere, however the 21, 22 and 23 mile days remain. When making your choice please bear in mind that you are walking day after day for two weeks, it's best not be over ambitious with your schedule.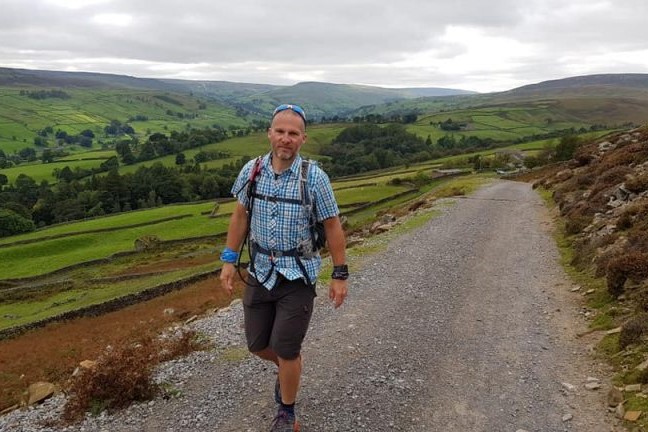 At the other end of the scale our 17 day option is our longest itinerary. The furthest you'll be asked to walk in a day is 16 miles and there are five days of just 10 miles and under. This relaxed pace allows more time to savour the views and explore the delightful towns and villages along the route. Our 16 day itinerary is almost identical to the 17 day option. The only difference being rather than taking two days to walk from Egton Bridge to end of the trail at Robin Hood's Bay, this stretch is done in a single 16 mile day. If you're hoping to spend a bit more time exploring Robin Hood's Bay then consider the 17 day alternative with its more comfortable 11 mile final day.
Most people walking the Coast to Coast opt for the middle ground, choosing our 14 or 15 day options. These itineraries allow the average fit walker enough time to properly enjoy the route, but still provide a significant challenge and a sense of achievement at the end. The 14 day itinerary still has the 22 and 23 mile days to take into consideration, while the 15 day option removes these two demanding legs. The 23 miles from Richmond to Ingleby Arncliffe is split with an overnight in Danby Wiske and the 22 miles from Great Broughton to Egton Bridge is split with an overnight in Blakey. This itinerary is not without its challenges however as there is still a 21 mile day from Shap to Kirkby Stephen.
Whichever itinerary you choose it's essential to prepare thoroughly to ensure your comfort, safety and ultimately, overall enjoyment of the walk, it is a holiday after all. In addition to focusing on your fitness consider others aspects of the trip such as appropriate clothing, what to carry in your daypack, your navigational capabilities and safety and emergency procedures should an incident arise. We recently published an article Preparing to walk the West Highland Way, although not the Coast to Coast, the principles remain the same, so it's worth taking a look.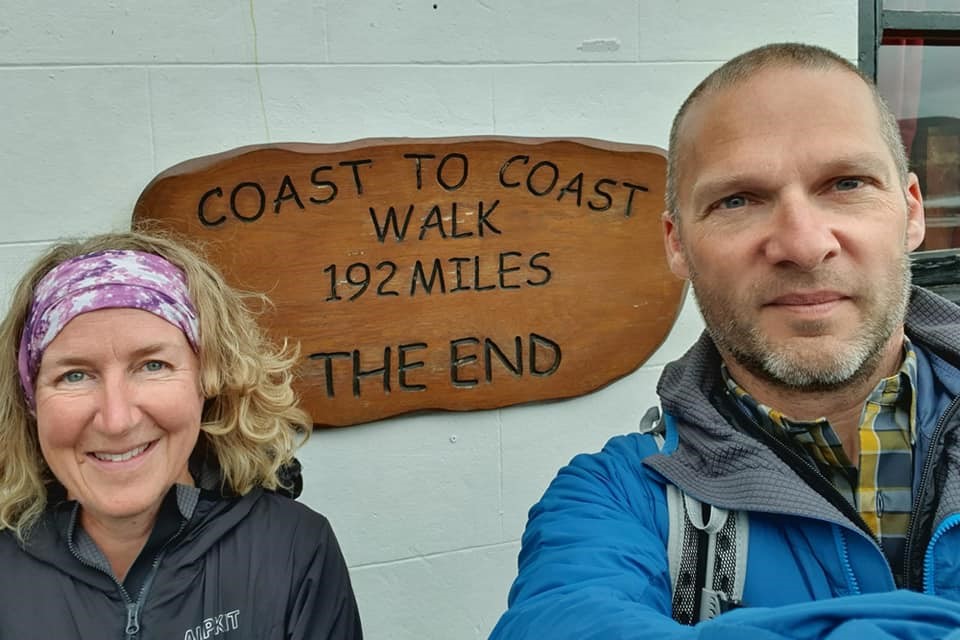 If the thought of 192 miles and over two weeks on the trail seems too much of an ask, then don't despair, as well as the whole Coast to Coast, we offer the western and eastern sections as separate holidays.
In the west we have the 'Lakes and Mountains' section, an 84 mile walk from St Bees to Kirkby Stephen in five, six or seven days walking. The five day option matches the first five days on our 12 day full route, so a fairly tough walk. The six day itinerary splits the challenging 18 mile stretch from Rosthwaite to Patterdale with an overnight in Grasmere. The seven day alternative is an easier affair altogether. The furthest you'll be asked to walk in a day is 16 miles and three of the seven days are under 10 miles.
In the east we have the 'Dales and Moors' section, a 110 mile walk from Kirkby Stephen to Robin Hood's Bay. Again we have three itineraries available, this time with a choice of seven, eight or nine days walking. The seven day option matches the final seven days on our 12 day full route, so a tough week ahead. Splitting your Coast to Coast adventure over two holidays may of course be the solution to walking it in the fewest number of days without completely exhausting yourself. The eight day itinerary finishes with two long days of 21 and 20 miles, but before that no day is more than 14 miles. Finally, the nine day alternative is a fairly comfortable option with the longest day being just 16 miles.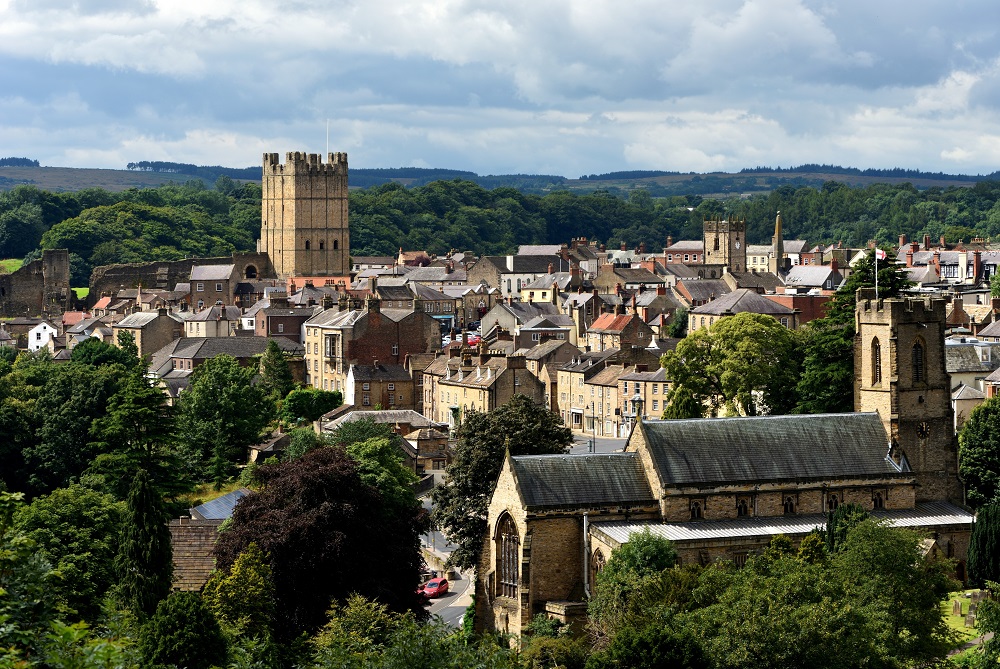 Rest days will of course have a bearing on how long it will take you to walk the Coast to Coast, and we really do recommend you add one or two to your itinerary, particularly if walking the full route.
Nestled in the heart of the Lake District National Park, Grasmere beckons as a delightful spot for a well-deserved break. Once the cherished residence of William Wordsworth, the village boasts two of his former homes – Dove Cottage and Rydal Mount. In the centre of Grasmere is St. Oswald's Church, which contains the Wordsworth family graves.
Patterdale enchants with its tranquil landscapes and offers a peaceful retreat amid spectacular scenery. Boat trips can be taken on the Ullswater Steamers to Pooley Bridge, with several opportunities to disembark and explore the lakeshore along the way.
Discover Kirkby Stephen, a traditional market town adorned with historic architecture and charming shops set amidst delightful countryside and wild uplands. Its rustic allure certainly invites exploration.
Richmond, steeped in history, boasts a Norman Castle commanding panoramic views over the town. Explore the lively markets, relish culinary delights, and enjoy a riverside stroll. If you're only taking one rest day, make this it!
---
We hope we've gone some way to answering that all important question – How long does it take to walk the Coast to Coast? Do please also take time to read our article Why Choose Alfred Wainwright's Coast to Coast Walk? For further information on the Coast to Coast and to book your 2024 adventure email us [email protected] or call us on 017687 72335 to speak with one of our walking holiday experts.