Preparing to walk the West Highland Way
By Mark Wright
Few walks capture the imagination quite like Scotland's first designated long-distance trail, the West Highland Way.
The 95 mile route from Milngavie near Glasgow to Fort William in the Highlands offers tremendous variety. You'll journey alongside picturesque Loch Lomond, over the remote but beautiful Rannoch Moor and enjoy dramatic mountain scenery culminating in views of Ben Nevis, the highest mountain in Britain.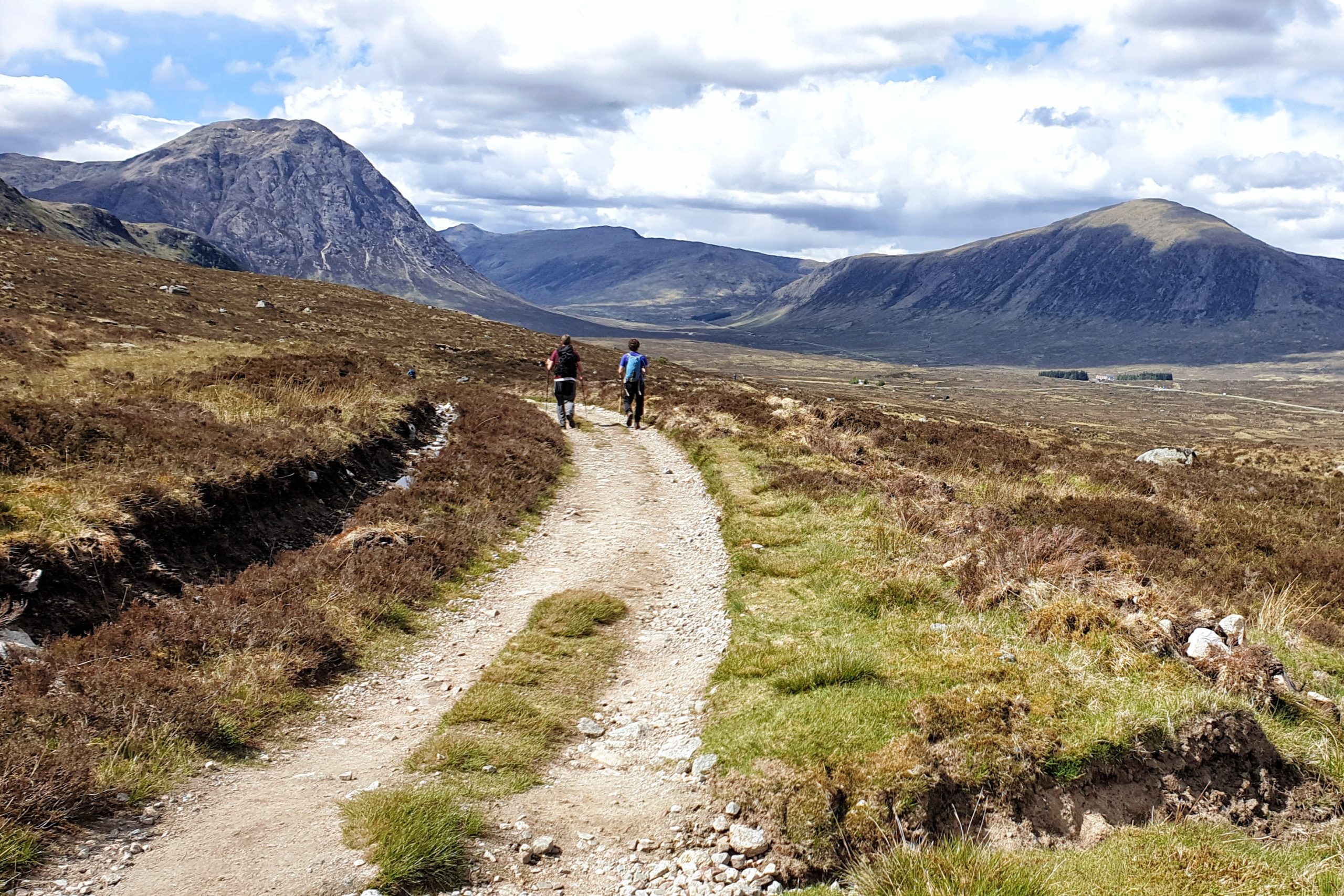 Walking the West Highland Way is an incredibly rewarding and truly memorable experience, but it's essential to prepare thoroughly to ensure your comfort, safety and ultimately, overall enjoyment. Here's our handy guide to help you get ready for your highland adventure, following in the footsteps of drovers, pilgrims and clansmen.
Fitness and Training
The West Highland Way is 95 miles long and includes a variety of terrain, from flat paths to steep ascents. We offer the full route from 6 to 9 days, resulting in daily averages of 11 miles on our longest itinerary, through to 16 miles on our shortest itinerary. There are even some days on our shorter itineraries where you'll be walking 19 or 20 miles. If you're new to long distance walking, it's advisable to build your cardiovascular endurance. Begin by increasing the frequency and distances you would normally walk in a week. Perhaps introduce a little jogging or even cycling to supplement your walking. Again, if you're new to long distance walking, start training at least a few months before your holiday.
Consider incorporating exercises that strengthen your leg muscles, as you'll be walking for extended periods, usually between 6 or 8 hours per day, often over rough ground. Squats, lunges, calf raises and step-ups can all help you prepare for the rocky terrain.
As your holiday approaches, plan longer walks with a loaded daypack to get used to the weight and help build your endurance. We will of course be transferring your overnight baggage, but remember additional water, snacks, clothing, first aid kit etc soon adds to the weight of your regular daypack.
If this all sounds a bit like boot camp, it's really not intended to be, in fact some people choose to do little or no training, but it is worth remembering that the fitter you are, the more enjoyable your holiday will be.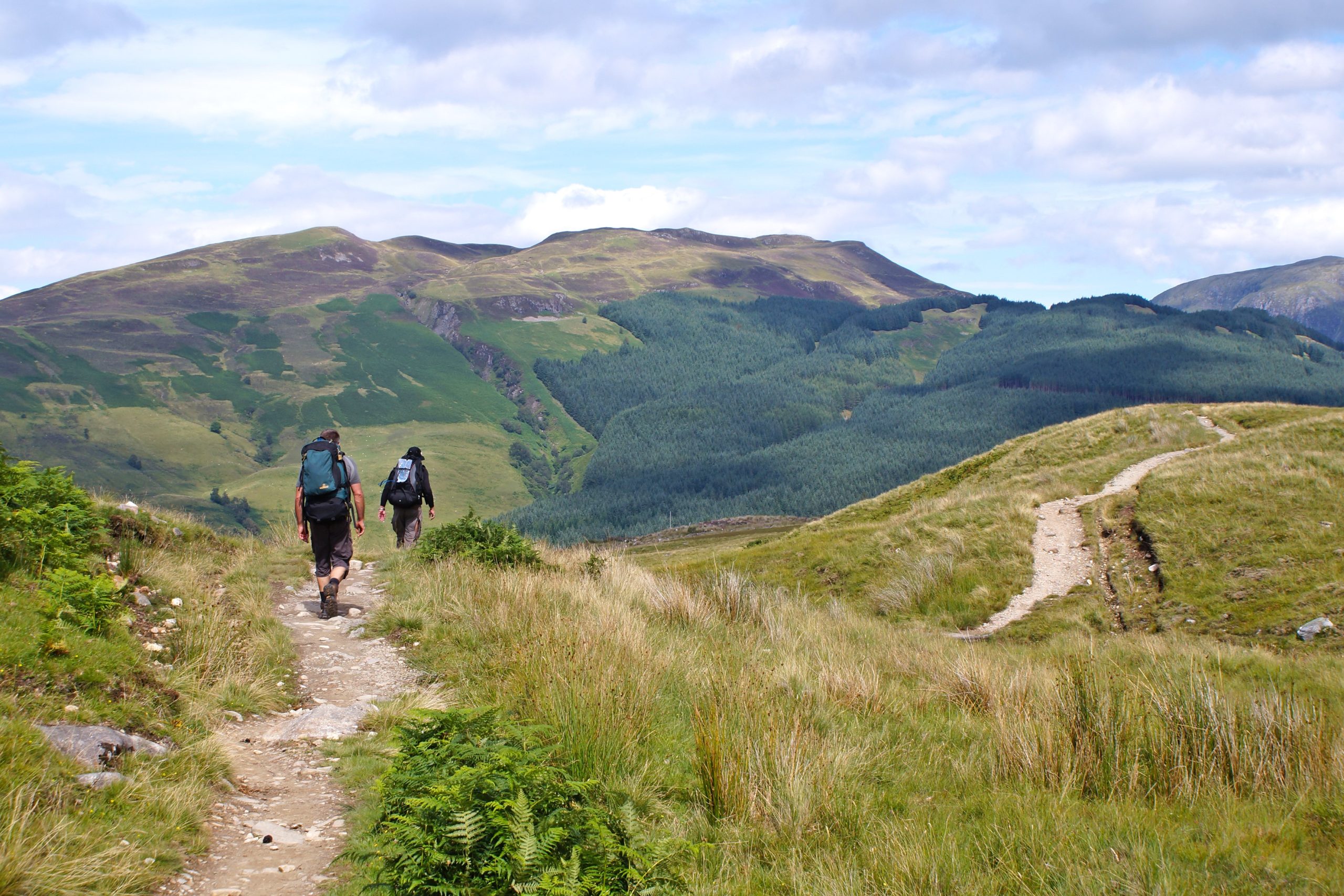 Clothing
Dress in layers and be prepared for changing weather conditions, no matter the time of year. Next to skin comfort is crucial. Begin with a moisture-wicking base layer. Avoid cotton, it gets wet as you perspire, then remains wet. Add a mid layer such as a microfleece or a lightweight synthetic insulation, and top with a waterproof and breathable outer layer. Consider taking two mid layers of varying thickness. Wear one and carry one depending on weather conditions. When walking in early spring or late autumn you may wish to carry what is known as a stopping layer. This is usually a packable insulated jacket which you can just pop on for a short time when you stop to eat lunch or are perhaps waiting for a transfer. On cooler days you can quickly become very cold when you stop moving. Your stopping layer will prevent this by trapping in the warmth you have built up when walking.
Invest in a pair of comfortable, waterproof, and breathable walking boots with good ankle support. Ensure you break them in ahead of your holiday to help prevent blisters. Wear well fitting, moisture-wicking and breathable socks designed for walking. Again, as with your top torso, next to skin comfort is crucial. Pack an additional pair each day to change into if needed. You never know when you might step shin-deep into a bog!
During the summer months a wide-brimmed hat or a cap are essential for sun protection. Also consider carrying sunglasses. In spring and autumn we'd recommend carrying a warm hat too. Early mornings and late afternoons can be quite cool in the shade of the mountains on the West Highland Way. Don't be surprised if your holiday snaps show you in a woolly hat in the morning and a floppy hat in the afternoon, such are the daily variations in temperature when walking in Scotland.
A buff can prove a handy addition to your kit list. It can act as a bandana, a headband, a scarf, and even a face cover.
Finally, gloves. Especially during spring and autumn, lightweight gloves are a must for chilly mornings and windy sections.
As part of your holiday package we are pleased to give you a 12.5% discount code for use at Cotswold Outdoor. This can be used in the stores or on-line.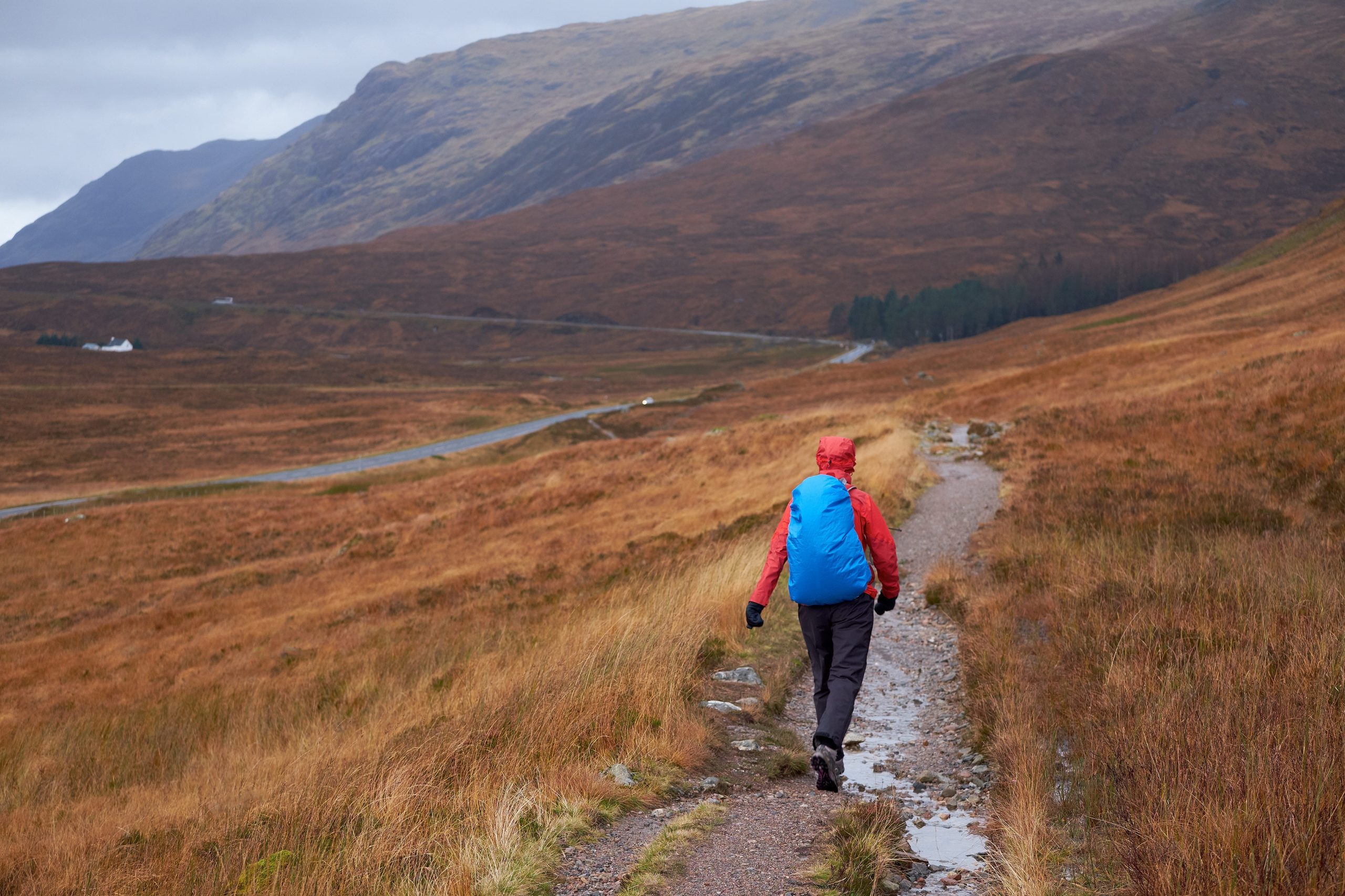 What to Carry
As we've said, we will transfer your overnight baggage, leaving you free to only walk with a daypack. Ensure it is comfortable and with enough capacity for your essentials, including water, snacks, and extra clothing. Some walkers choose to fit a waterproof liner within their pack, while others opt for a rainproof outer cover.
It is essential to remain hydrated. Carry a reusable water bottle or a hydration system. We should all be doing our best to eliminate single use plastics.
Many of our accommodation providers on the West Highland Way can supply you with a hearty packed lunch. The advantage of this is you won't have to spend time obtaining lunch items in the morning before setting off and you can stop for lunch at a time of your choosing, rather than waiting to reach a village shop or rural pub. When booking your holiday let us know if you'd like packed lunches and we'll arrange it for you. It's always good to have a few extra snacks tucked away. Pack energy-rich foods such as nuts, granola bars, and dried fruits to keep your energy up throughout the day.
When out on the trail respect the natural environment and local communities by adhering to Leave No Trace principles. Remember to carry a small bag for your litter and food waste until you can properly dispose of it.
At least one of your party should carry a first aid kit including bandages, pain relief, blister treatment, and any personal medicines.
We'll look at navigation in a moment, but in addition to your map and guidebook, remember to pack a compass, and if you have one, a GPS device. Trekking poles can reduce the strain on your legs and provide stability, especially during steep ascents/descents and river crossings. We recommend you carry a head torch when walking the West Highland Way, especially in early spring and late autumn when the daylight hours are shorter.
Don't forget your camera to capture the stunning landscapes.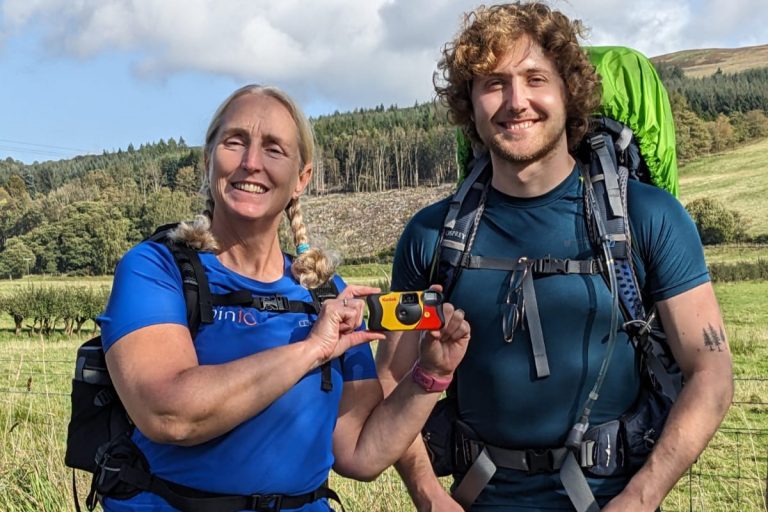 Navigation
We supply a waterproof 1:40,000 Harvey Map covering the entire route of the West Highland Way, as well as a detailed guidebook with route information, maps, photos and background information. Take time to familiarise yourself with the route ahead of your holiday. Make sure you know how to read the map and understand trail markings. Depending on your chosen itinerary, identify where your walk will end each day. Look for landmarks and junctions you will encounter throughout the day such as lochs, river crossings or mountain passes. We provide detailed instructions of how to reach each of your accommodations from the trail. Again familiarise yourself with these ahead of your holiday.
We would encourage at least one of your party to be competent in using a compass. A GPS can prove beneficial too, but should never be a substitute for a paper map. Electronic devices can fail.
Refer to your map at regular intervals, even in clear weather. If you can identify where you are on the map when all is well, it will pay dividends when the cloud comes down or the mist rolls in.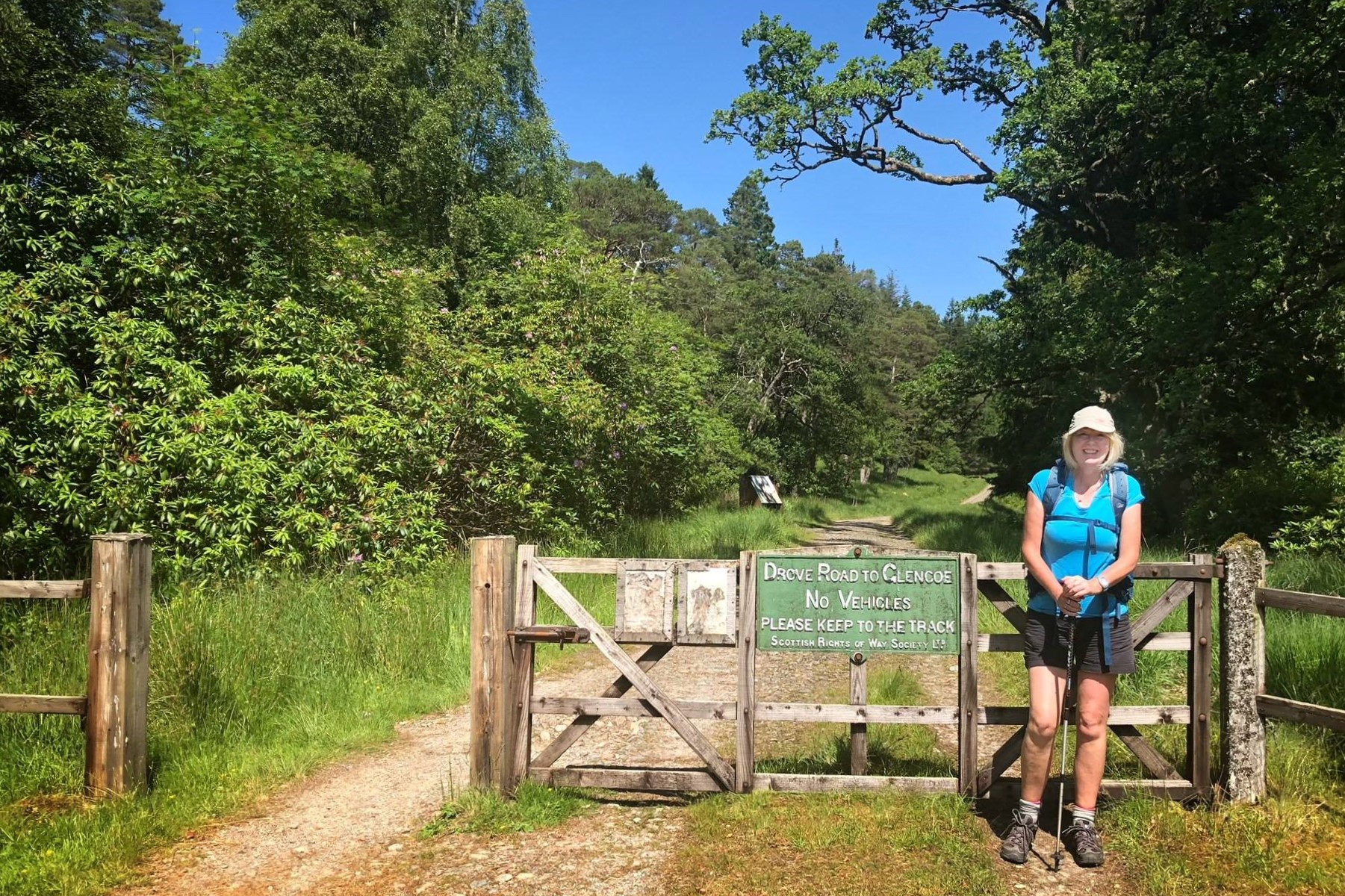 Weather and the Seasons
Keep an eye on weather forecasts before and during your holiday. Be prepared for unpredictable weather on the West Highland Way, even during the summer season. We mentioned clothing earlier, remember, dress in layers, as the weather can change rapidly. Always carry a waterproof jacket and over trousers in your pack.
Depending on the time of year, you may encounter midges, so consider carrying insect repellent.
Be mindful of daylight hours, as they can vary significantly from those at home. Start your walk early to make the most of the daylight.
Safety and Emergency Procedures
Firstly, take comfort in the knowledge that we are only ever a phone call away, whilst also remembering mobile phone coverage can be limited along some sections of the trail. It's worth making a mental note where you do have good signal in case you need to backtrack to make contact. Ensure you set off each day with a fully charged mobile and consider carrying a power bank. Again take comfort in the knowledge your hosts are awaiting your arrival and will reach out to us if you are unusually late.
Carry a whistle for signalling in case of emergencies. Use six whistle blasts, repeated at minute intervals, to signal an emergency. In low light conditions or at night, you can supplement this using a torch. Again, six torch flashes, repeated at minute intervals. Emergencies are incredibly rare, but it's good to know what to do should they arise or should you encounter fellow walkers in difficulty.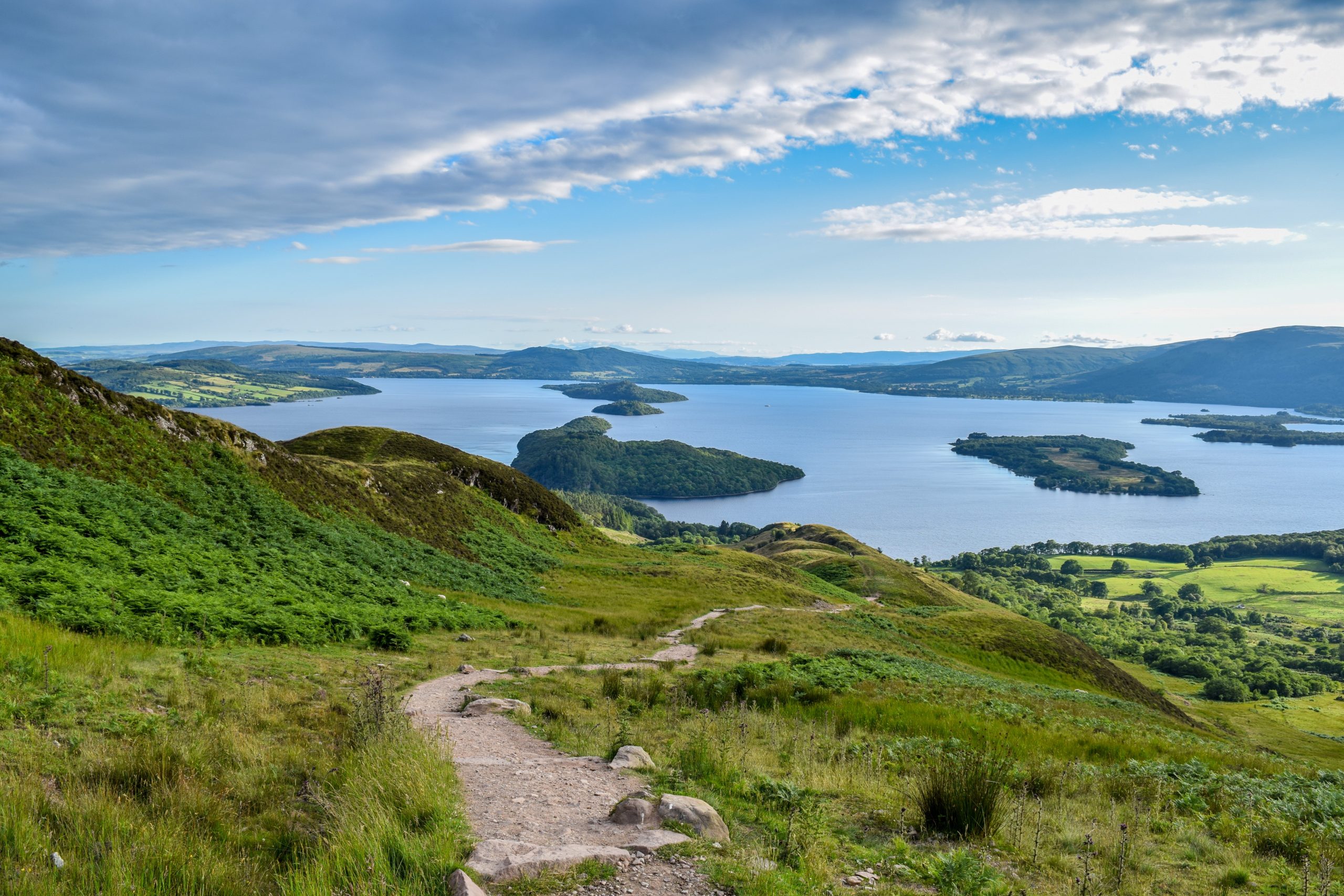 Rest Days
The final thing to consider when preparing for this incredible experience is rest days. The West Highland Way can prove to be a challenging walk at times, particularly if choosing one of our shorter itineraries with longer days. You will walk on rough ground, climb steep hills and cross remote moorland. It deserves to be taken seriously. When making your booking consider adding in a rest day to recharge a little and ensure your West Highland Way adventure remains enjoyable throughout. It is a holiday after all.
---
Preparing to walk the West Highland Way involves a combination of physical training, acquiring the right gear, familiarising yourself with the route and knowing what to do in the unlikely event of an emergency. We're here to help you prepare for your holiday. If you have any questions at all, at any time, email us  [email protected] or call us on 017687 72335 to speak with one of our walking holiday experts. We'll be delighted to help.