Client Feedback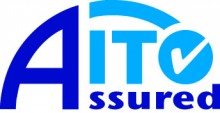 Look at our independently verified feedback on the AITO website here,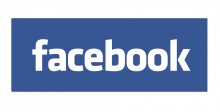 and our Facebook reviews are here
In each holiday pack we include a comprehensive feedback form covering all aspects of the holiday. Some of our client feedback quotes below are taken from responses to this questionnaire, and the rest from emails sent by clients at the end of their holidays.
---
Many thanks for the seamless efficient way you organised our holiday for us. Every aspect was first class. We will certainly be recommending you to our friends and hope to book similar holiday next year.
We had a great time on our walk across Hadrian's Wall. All the accommodation was of a high standard but with a lot of variety. The baggage transport arrangements worked perfectly. The documentation about our accommodation was accurate and helpful. Thanks very much for your services. We would very happily use Mickledore again. A great experience.
We had an absolutely wonderful and very memorable walk, and thoroughly enjoyed every B&B you booked, as well as the handy baggage transport. We have already recommended Mickledore to fellow walkers and those who have enquired about the walk, and if, as we hope, we do another walk in the future, we're almost certain to book through you again. I'd add that in talking to other walkers, one of the things that put Mickledore head and shoulders above the rest was your superlative customer support and prompt responses to all our questions.
My friend and I returned from our Coast to Coast holiday and we would both like to say what a wonderful time we had, despite getting drenched on the first 2 days! The rest of our week was lovely sunshine. We met so many different people on the route and ended up walking the last 3 days with 2 American guys which was great fun.

All the B&B's and hotels were excellent and the owners very friendly and helpful. We could quite happily have stayed longer at the Old Water View in Patterdale! Thank you for arranging these wonderful places and for making our holiday so memorable. We will be doing the second half next year.
We found the trip very nice and well organized. We will surely use your services again, when we go on holiday in Great Brittain.
We had a great walk in Scotland. We have seen a lot of water (Lochs), mountains and the Ben Nevis. We had typical Scottish weather. Rain, snow, hail, hard wind and a little bit of sun. We had a wonderful time! Thank you Mickledore for the excellent organization!
Overall, I found the holiday great, memorable and challenging (the wild weather certainly played it's part!). Your organisation was first class in every way and I would not hesitate to recommend you to others. .

I found navigation surprisingly tricky at some points (and I rate myself a pretty good navigator/map reader) – the Coast to Coast Path Guide you supplied was absolutely invaluable as an aid to navigation and a great source of other info.

Equipment wise, I was very glad I had a walking pole on the extremely windy days – would have really struggled without it. I think it's a real safety aid in the exposed Cumbria stage. I was also glad I had a compass at times.

Found Orton an unexpectedly interesting village to stop at, the accommodation brilliant and the walking stage from Orton to Kirkby particularly satisfying with the scenery a lovely contrast to the earlier stages.
We had a great holiday, exceeded everyones expectations, scenery was fantastic and the changes during the day & over the various days. Everyone made it, bags always arrived, weather was fairly good, had rain post lunch some days but we were fitted out, track was far better than we were lead to believe with bogs only an issue on two days. All the places we stayed at had Wi–fi & that made it easy to stay in contact with home & work if required, great breakfasts every day, lunches were similar to school days but allowed us to keep to plan. We loved the 5 course English dinner at Scafell Hotel and the accommodation was overall very good, we got a great reception every time. The suggestion to have a rest day in Richmond was perfect as there was heaps to do. What surprised us was the prices four food drink etc – far cheaper than we pay in Australia – the standard program was drinks local ales at 6.00pm, dinner at 7.00pm, breakfast at 7.30am, gone at 8.30am. We became very British with Steak & ale Pies, Cumberland Sausage, fish & chips etc – we were doing plenty of miles so could enjoy these luxuries. We found Mickledore excellent, feedback & organisation was first class.
We had a great holiday despite an absolute soaking on our day trip to Holy Island!
The accommodation was good, including several which were outstanding, and we would have no hesitation in booking with Mickledore again.
The trip was excellent and your organization for us was great…..just got home after spending some time in London last night but I want to say I would definitely recommend your organization to others.