Client Feedback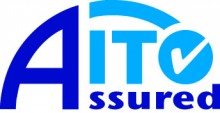 Look at our independently verified feedback on the AITO website here,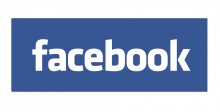 and our Facebook reviews are here
In each holiday pack we include a comprehensive feedback form covering all aspects of the holiday. Some of our client feedback quotes are taken from responses to this questionnaire, and the rest from emails sent by clients at the end of their holidays.
In 2017 (so far) we have received over 600 feedback forms from our clients. Of these 85% rated their holiday as "Excellent", and a further 14% rated it as "Good".
---
Hello Mickeldore Team,

We enjoyed our holiday very much. The walk was very pleasant too do, but also the B&B were very friendly and we were very satisfied with the beds en breakfasts. We had little rain what was also very pleasant en enough sun to get a tan.

We consider to come back to walk a other trail in Great Britain some other time.
Dear Mickledore staff

We would like to thank you for "again" a great holiday!! The arrangements where magnificant. The people who welcomed us in there houses were lovely. We have fond memories off them.

We hope to travel soon again with you. For us Mickledore is no 1.!
Judy and I had such a positive experience with all bed and breakfast locations. The rooms were spacious, clean and bright and many had stunning views. Our initial thought when we received our itinerary was "why Tynemouth" but after a stay it was clearly a great jumping off point. We met friendly walkers, pleasant host and wandered through great scenery and of course the variety of pubs and local ale was not to be missed. Our B & B host were helpful at every turn and quick with local knowledge. Each packed lunch was nutritious with sufficient energy boost to keep you going. And, to comment on our breakfast would only leave me lost for words attempting to convey the variety and quantity with which we were sent on our way. For any novice walker this is a journey to begin a lifetime of hiking pleasure and one leaving you wanting to find more locations to bound over.

The staff at Mickledore truly know the walks you sponsor. It was an absolute pleasure having had the opportunity to have had Mickledore looking after our vacation.
Our holiday/Cleveland Way walk went extremely well. We found all the accommodation to be of a good standard with helpful and friendly service all round. Our bags appeared mysteriously every day in the right place!

The walk itself was wonderful, full of interest, changing landscape and at the same time quite a challenge in places. Luckily we were still able to cope with the inclines both up and down along the way!

All in all, however, a very enjoyable five days' walking and my friend and I were extremely lucky once more with dry and mostly sunny weather!
Another excellent holiday, thanks to Alfred Wainwright, the rain gods….except the last day…and to MIckledore! It is so reassuring to know that at the end of each day there will be a welcoming and comfortable place for the night, as well as information on places to eat. Moreover, that there are back-up arrangements for no -shows. Also that your luggage will arrive safely. Directions and maps and guidebook are also excellent. Now that I have finished the C2C, I am keen to find some more walks and I will turn to MIckledore first. Once again, many thanks!
We had a great time. It was even more enjoyable than we hoped it would be. Many thanks for arranging everything.
I will definitely be contacting you again in the future with respect to further walking holidays.
Many thanks for an excellent time. We were very impressed with the whole package and would happily recommend Mickledore to friends. We were not totally impressed with the Hurricane force winds on Kidsty pike but hey-ho!
We thoroughly enjoyed ourselves, particularly some of the quirky hosts!
The holiday on Hadrian's Wall was great. The accommodations you have booked were good to excellent. Also the baggage transport with Walkers baggage was excellent.
Hi Mickledore Guys 'n' Gals,

Thank you very much for your efficient organisation. The holiday went like a dream!
We had a "Brilliant" holiday. The weather was not in our favour, wind, rain, wind, hail, wind, snow, wind, get the picture? John and I were more than satisfied with all the arrangements. The B&B's were all good, suitcases arrived and the packed lunches would feed an army! John will complete the "feed Back" form soon and sent it to you. Most of the B&B's will get an A1*, they were all good but some of the owners went that extra mile to make us feel welcome. We did not want to single any of them out, But Christine at West View, Grasmere deserves to be. We arrived absolutely drenched a tired, her welcome was fantastic, within minutes our wet outer clothing was drying by radiators and we were sat by the fire drinking tea & eating homemade cake! We woke up next morning to the smell of baking bread, we thought we had gone to heaven. Both John and I would like to thank Mickledore, your B&B colleagues and Sherpa for your help in making our walking holiday a memorable and enjoyable experience. If asked we would have no hesitation in recommending any of you to friends. Thanks again