Client Feedback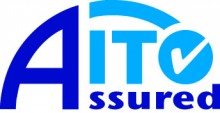 Look at our independently verified feedback on the AITO website here,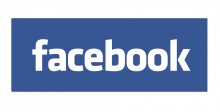 and our Facebook reviews are here
In each holiday pack we include a comprehensive feedback form covering all aspects of the holiday. Some of our client feedback quotes below are taken from responses to this questionnaire, and the rest from emails sent by clients at the end of their holidays.
---
Q: How likely is it that you would recommend Mickledore to a friend? Extremely likely, because this was one of the most enjoyable holidays we have ever had! Brilliant.
I was looking for a company that would take care of everything, so I wouldn't have to think very much and just enjoy the holiday. And you did just that. I felt we were in good hands, with a professional team with quite a lot of experience. You even planned outstanding weather for us!! We hardly used our rain gear and you kept the midges away.
This holiday was one of the best experiences of my life. It's hard to explain how much we all enjoyed it. Everything went to plan like clockwork. Just a note: I enquired re Coast to Coast with other companies. I chose Mickledore because of the customer service on the phone. The lady who I spoke to prior to booking very knowledgeable and helpful. It was down to her that we went with Mickledore. With all follow up and queries your staff were more than helpful. Many thanks for a fantastic time.
This was our second trip with you, and this time friends came with us. We are already talking about another trip! It's just such a nice way to see the English countryside.
We appreciate the world-class planning and detail that goes into Mickledore holidays. You put together a seamless combination of two walks. All we needed to do was pack and walk. No worries with the excellent pre-trip package. The B&B's were all top notch. Each one unique, friendly and spotless. The restaurant recommendations were excellent and welcome. We have and will continue to recommend Mickledore with enthusiasm and without reservation to our friends.
We loved our holiday even if my 70 year old knees suffered a bit and we had to cheat with a bus or 2. Your choices for our lodging were just fantastic; all the hosts were wonderful. The luggage transfer was vital and perfectly done. Thank you so much for arranging everything and putting it all together for us in a packet.
This is the first time we have booked with Mickledore, we were extremely pleased with the whole package. Very good organisation and accommodation. We would certainly travel with them again. We also had great weather.
We have used Mickledore often and keep coming back for many reasons – security, high quality accommodation, thorough preparation, great recommendations for eating, etc, individual attention, prompt and effective responses to questions, issues etc.
We have used three different organisers and this is our first venture with you. You have earned the highest accolades of all the organisers, both with respect to responsiveness, information and most particularly with the quality of the accommodations. You shall surely hear from us again and anyone who asks, we will direct your way. It has been a pleasure to work with you, for which I thank you heartily.
Your service is excellent throughout. The B&Bs you have booked for us have been of a very high standard. You met our requirements about where we wanted to stay (and where we didn't) exactly. Luggage transfer arrangements were excellent.