Client Feedback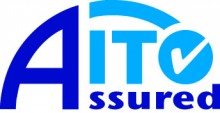 Look at our independently verified feedback on the AITO website here,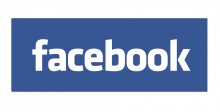 and our Facebook reviews are here
In each holiday pack we include a comprehensive feedback form covering all aspects of the holiday. Some of our client feedback quotes below are taken from responses to this questionnaire, and the rest from emails sent by clients at the end of their holidays.
---
Helpful, informed, personal staff – always willing to try and address any issues or queries. Exceptional organisation and customer service. Carry on as you are – no improvement needed. Thank you so much.
It was one of our best ever holidays – such fun, even with some rain. I like/value the fact that if we didn't make it down to the B&B, someone would be looking for us! Many thanks!
Q: How likely is it that you would recommend Mickledore to a friend? A: extremely likely because my wife and I absolutely loved the 5 days walking along the South West Coast Path, partly because of the scenery but also we always felt relaxed and confident that with Mickledore's professional organisation we would not come to any problems (which we didn't, thank you).
I loved my trip. It has been 'on my list' for a while and I am so glad to have done it. I usually self-plan my trips in the US but I did not feel as comfortable planning outside the US – Mickledore was a great option. Thanks for everything.
Everything about our holiday was fantastic. Mickledore provided a very efficient and informative service with great accommodation. Thank you.
The accommodation selected for my walk was of a lot higher standard than I imagined when I booked the walk so everywhere was just very nice – no complaints.
This is our second trip … Hadrian's Wall being the first …and we find you and your support material, email communication, and general organisation excellent in all regards. It did help having had a previous trip to know how to use everything. It is comforting to know you are there to help if we need it. We look forward to booking another trip soon! Thanks.
I was very pleased with all that you provided for my holiday from the initial phone call. Very helpful, friendly lady to the information pack, guidebook etc. The accommodation overall was of an excellent standard and in some cases far exceeded my expectations. Yours is the best holiday company I have used so far and I cannot see anyone doing better. Highly recommended. You thought of everything and have obviously taken trouble to research accommodation.
You're doing a great job, please just carry on. All of our accommodations were 'walker friendly' which must be down to the careful selection by Mickledore.
Mickledore consistently provides exceptional support and attention to detail to assure the very best information about their walking holidays. After reading through all of packet information provided, one is left with little or no questions because each walk is so well laid out and well detailed. This is my third walking holiday with Mickledore and each one has been exactly as advertised.