Client Feedback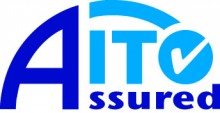 Look at our independently verified feedback on the AITO website here,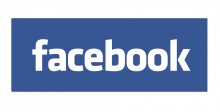 and our Facebook reviews are here
In each holiday pack we include a comprehensive feedback form covering all aspects of the holiday. Some of our client feedback quotes below are taken from responses to this questionnaire, and the rest from emails sent by clients at the end of their holidays.
---
Everything worked! We had a great week.
I am a repeat customer, having done Coast to Coast with you in 2013. I knew everything would well-planned and easy from prior experience, and you didn't disappoint. The trip was very-well designed, the accommodations very nice, and the logistics were flawless. I was able to focus just on the enjoyment of walking and leave the logistics/planning to you. I also appreciate how clear and honest you are in your dealings.
We would like to compliment you on your service and your information. Everything went very well. There were no (negative) surprises on the way. Accommodations were perfect, your information about restaurants was good, the transportation of our luggage was perfect and we really enjoyed the walk.
All accommodations and helpful information, services, etc., were perfect for first-time visitors from the U.S. like us. We've not encountered such "walking holiday" tours before here in the States, even though we've hiked here at home fairly extensively, and we now understand what a pleasure it is to experience a travel service such as yours.
At fairly short notice I had everything booked the way I'd have liked. Everything went to plan. Accommodation was of good standard and all owners and staff were very amicable.
The walking holiday exceeded our expectations – excellent! While everything was so well organised, we could carefree enjoy the whole day. The good organisation gives also confidence in the next B&B. The price/quality ratio was perfect.
Prompt response to enquiry, holiday request fulfilled and we were notified of amendments quickly, giving us time to make decisions. Advice on where to eat in the evening, excellent range of accommodation, excellent support on the journey. Every holiday we have taken with Mickledore has been very slickly organised.
We have used you about 6 times now and every time the quality of everything you do is outstanding. We booked late this year and were amazed you managed to get us such good accommodation, thank you! All the hosts say how brilliant Mickledore are and how they love working with you.
So well arranged. Beautiful and friendly accommodation. We really appreciate the luxurious accommodation and all the little extras. We talked to fellow travellers who also travelled with Mickledore and we agreed that Mickledore could not be better. It is not our first time with you and hopefully not the last either.