Client Feedback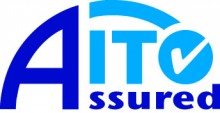 Look at our independently verified feedback on the AITO website here,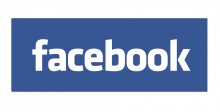 and our Facebook reviews are here
In each holiday pack we include a comprehensive feedback form covering all aspects of the holiday. Some of our client feedback quotes are taken from responses to this questionnaire, and the rest from emails sent by clients at the end of their holidays.
In 2017 (so far) we have received over 600 feedback forms from our clients. Of these 85% rated their holiday as "Excellent", and a further 14% rated it as "Good".
---
It was the first time we did something like this and it was a wonderful experience! Everything went like clockwork, thanks.
We felt cared for/looked after and could just enjoy our wonderful walk. Thank you – we will come again!
I tried to book this holiday on my own, without the necessary knowledge. Using Mickledore meant one phone call and it was sorted! We were very happy with everything, thank you very much.
Using Mickledore was easy and the service was excellent. Accommodation was all to a good standard for the price and you gave the impression that you cared about my holiday. Would definitely use you again for walks in the UK.
We are extremely pleased with the whole experience with Mickledore, from the planning and booking, to the hike itself. We have already started talking and looking for our next hike.
Everything ran smoothly. The level of accommodation was better than we were anticipating. Routes and maps were 'spot on' except for the odd occasion we sought outside help for directions! There was plenty of additional information too regarding amenities, transport, etc.
How likely is it that you would recommend Mickledore to a friend? Extremely likely – plenty of experience with walking trips and what is possible for walkers to achieve. Good accommodation throughout. Helpful office staff. Loved every minute of it.
We were hugely impressed by Northumberland. Not an area that gets much publicity but well worth the visit. The walk itself has great variety – its not just a 60 mile hike up sandy beaches!

How likely is it that you would recommend Mickledore to a friend? Extremely likely – third time we've used Mickledore. Always worked smoothly – accommodation of a consistently high standard. Good range of walks available – already looking ahead to 2019!
The South Downs Way was one of the best linear walks to date. Very scenic, spectacular views throughout and varied. All of our accommodation was of a good quality and as convenient to the route as possible (adding only 15 miles to the 100 mile trail). Once again, Mickledore excelled at organising a memorable holiday that passed all too quickly. Well done to all involved.

How likely is it that you would recommed Mickledore to a friend? Extremely likely – quality of service throughout, quality of B&B's, faultless baggage service. Inspection of B&B's by Mickledore a comfort to know (all B&B owners say you are the only company they deal with who do this).
Excellent planning process and execution. Pleasant, friendly support staff. Makes the holiday planning so easy.