Client Feedback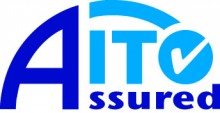 Look at our independently verified feedback on the AITO website here,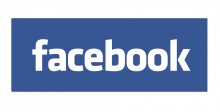 and our Facebook reviews are here
In each holiday pack we include a comprehensive feedback form covering all aspects of the holiday. Some of our client feedback quotes below are taken from responses to this questionnaire, and the rest from emails sent by clients at the end of their holidays.
---
Everything worked out, bags transferred, accommodation very good.
We recommended you to some of the hikers we met at Butts House on the Coast to Coast. They had heard good things about Mickledore and we confirmed the good things they had heard.
Really very good! Had a lovely time. Weather good, though I don't think you arranged that too!
This is our second trip with you and we feel confident with your choices of accommodation, you make the planning easy. This was a great walk, we had good weather, not too hot and not wet. It is pretty hilly in places and definitely works the leg muscles. Can't wait to do another stage!
We had a good feeling with Mickledore (more than with a Dutch organisation).
Thank you for your attention to detail. We enjoyed our first walking holiday and look forward to many more!!
Thanks again for arranging this trip so last minute. Very much enjoyed it. I only booked through you due to time pressure, feeling I was cheating a little getting somebody else to find and book B&Bs for me, but it has been quite an eye opener as to what a difference it can make to the enjoyment of the holiday when so much care is taken. Much appreciated.
Well done. We had no anxiety about the arrangements working out. A lovely trip in beautiful country. Every person we met on the walk greeted us with smiles!
This was the holiday I was looking for .. to be out in the countryside and along the seaside with little worries. It was absolutely beautiful and we would highly recommend the Northumberland Coast Path. What made the holiday even more special was we did not have to worry about a thing. Our accommodation was taken care of, luggage transferred for us, breakfast/lunch provided so there was nothing left to do but enjoy the walk. An amazing part of the UK with such natural beauty and friendly people. We are grateful to Mickledore for making our first walking holiday carefree and memorable. We also thank the accommodations for taking such good care of us and we look forward to another walk in the future through Mickledore!
I love you guys! I recommend you frequently to my friends! You make travelling so easy. We just don't have the same quality of service for booking walking holidays here in the States, so I keep returning to you guys. I can't wait to book my fourth holiday with you!