Client Feedback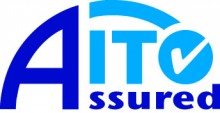 Look at our independently verified feedback on the AITO website here,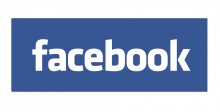 and our Facebook reviews are here
In each holiday pack we include a comprehensive feedback form covering all aspects of the holiday. Some of our client feedback quotes are taken from responses to this questionnaire, and the rest from emails sent by clients at the end of their holidays.
In 2017 (so far) we have received over 600 feedback forms from our clients. Of these 85% rated their holiday as "Excellent", and a further 14% rated it as "Good".
---
Just to say that the our party all had an amazing time walking the Wall!

Thanks once again for all your help in making our Mickledore holiday a truly memorable one!
Would you use Mickledore again? Yes – well done for giving my son and I such an excellent holiday!
We have arrived home after our holiday adventure on Hadrian's Wall. It was a perfect fit for us … the hiking, the beautiful Northumbrian countryside, the history of the wall and the interesting people we met along the way.This was one of the most memorable holiday experiences of our lives.We learned a lot about your country and it's people… and ourselves! We thank you for making it possible.
Can't think of anything that was not provided by Mickledore! Thank you, and thanks also to all the B&B hosts who were all very friendly and helpful.
Well Mickledore, you've done it again. My 3rd! time hiking Hadrian's Wall with your company and you've never failed to perform superbly in organizing an outstanding experience. You were able to reserve choice B&B's, provided a reliable company to transport our baggage and were prompt and professional in doing so. In short, you made me look like a rock star in front of my fiance on her first experience hiking the wall. Keep up the great work.
Keep doing what you're doing – happy to recommend you.
The walk was very enjoyable once more. Thank you from both of us for a splendidly organised trip. I an now looking forward to Lady Anne's Way.
The daily walking distance was well adapted to our physics and gave us time to visit the interesting historical and archaeological sites.What we enjoy for a holiday is nature, culture and a bit exercise. Our journey gave a very good combination of that! Thank you very much.
It was a fabulous holiday. I enjoyed every minute of the walking – the scenery was fantastic all the way. Thanks.
The group I travelled with all agreed it was faultless, would definitely choose Mickledore for future holidays.