Client Feedback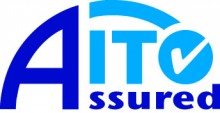 Look at our independently verified feedback on the AITO website here,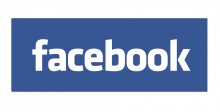 and our Facebook reviews are here
In each holiday pack we include a comprehensive feedback form covering all aspects of the holiday. Some of our client feedback quotes are taken from responses to this questionnaire, and the rest from emails sent by clients at the end of their holidays.
In 2017 (so far) we have received over 600 feedback forms from our clients. Of these 85% rated their holiday as "Excellent", and a further 14% rated it as "Good".
---
We have been helped superb by telephone, the two times we contacted Mickledore. Very professional contact with service orientated people with a smile! Thanks!!
We had an absolutely fantastic walk. It was the first trip of this kind we had taken and we found your support excellent. The information you provided was very helpful. We were very happy with your services and hope to take another trip in the future. Thanks for everything.
Thank you so much for a really fantastic holiday. We were totally impressed and everything worked perfectly and went so smoothly. As regards your service: the maps and guidebooks, holiday pack, responses and website – full score, couldn't have been better. I would definitely use Mickledore again and hope to do so. I will also recommend you to my friends.
My party members and myself were impressed with the accommodations en-route and the information pack with places to eat, ATM locations and a list of taxi companies. It took away a lot of worry and stress in finding places to eat. 10/10
This was my first long distance walk. I will make this a habit. Your services contributed to the experience. Thank you very much!
It was an excellent holiday. Everything that you did organise worked perfectly. The B&B's were all of high quality (I'd say better than I expected!), the people friendly without fail, and all arrangements were as ordered. We were seldom asked for a booking reference or anything, everyone already knew.
Thank you so much for excellent organisation of my trip. I thoroughly enjoyed it all and appreciated very much knowing that there was back up (if needed), and that everything was so well planned and organised.

I'd certainly recommend Mickledore to anyone wanting to do a long distance walk and have it oranised and managed for them.
My colleague and I had a wonderful time on the 4 day walk from Brampton to Corbridge. We feel the value provided by Mickledore for travellers who are not familiar with Northern England and the Hadrian's Wall walk was very high. I am not sure we could have done all the arrangements on our own, even if we were familiar with the locale and merchants.
I thought the holiday was very well organised and of consistently high standard. I honestly can't think of anything much that would improve it.
Would you use Mickledore again? Absolutely, you made the whole thing seamless and very easty to figure out how to do it.