Client Feedback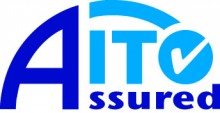 Look at our independently verified feedback on the AITO website here,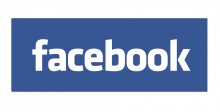 and our Facebook reviews are here
In each holiday pack we include a comprehensive feedback form covering all aspects of the holiday. Some of our client feedback quotes below are taken from responses to this questionnaire, and the rest from emails sent by clients at the end of their holidays.
---
My husband and I agree that it was one of the best adventures we've ever had. The accommodations you booked for us were wonderful, the people fun, the food delicious. Thank you so much for putting together a wonderful vacation for us.
Just wanted to say a big thank you for organising our Coast to Coast walking holiday. The accommodation we had along the way was first class and all provided us with excellent packed lunches. Despite facing torrential showers, a hailstorm, gale force winds, raging becks and the occasional sunshine (our first and last days were dry and sunny!) we enjoyed every step of the way. Should we decide to ever do it again, or perhaps one of the other walks you specialise in, we would not hesitate in contacting you again. For our first long distance walk, this was really a fantastic and memorable occasion. Thank you to everyone involved.
We really enjoyed our walking holiday and a big part of that was due to the fact that everything came together without any problems. Our accommodation was generally of a higher standard than we had expected and the hosts at many of these places were very hospitable and accommodating. Our bags were delivered to the right place each time and were always there waiting for us when we arrived. Would you use Mickledore again? Definitely, yes. Everything went off without a hitch. We were impressed with the standard overall, and felt it was a good value holiday. Thank you. One day we hope to return and do the other half of the C to C (the Lake District section). We would be more than happy to have your company make the trip arrangements for us again.
Greetings from Canada, we send our special thank you for all your hard work in putting together our 'Coast to Coast' trip. The trekking was hard but our B&B's were very nice. We met a lot of wonderful people along the way and had much fun in the pubs. Elizabeth and Waldemar.
Would you use Mickledore again? Yes, I would. Mickledore was recommended to me and I would be happy to endorse the recommendation. I had a lovely holiday, thank you.
Would you use Mickledore again? YES, and will also recommend to family and friends. Thank you very much for the excellent arrangements. Greatly appreciated. Kind Regards, Bert and Roy.
Dear All, thank you so much for a wonderfully organised holiday. Everything was superb. The attention to detail was brilliant and made a long hard walk so much more enjoyable. Thank you. Would you use Mickledore again? Yes, and I'll recommend you to anyone. Brilliant service. Thank you.
The walkers' pack of information contained a wealth of information even in excess of what I anticipated. The list of services available with emergency contact phone numbers was extensive. For overseas walkers the early arrival of this info was helpful in preparing ourselves. It was a tough relentless walk but worth every bit. Very rewarding. I thank Mickledore for your service and making this walk a huge memory and possible, particularly at the age of 73. I am pleased to say to say you helped me achieve something in my life. I will not hesitate to recommend your company.
Thanks for helping make our Coast to Coast trip a great success.
Thank you for the arrangements you have made for us in our Coast to Coast adventure. There has not been a problem throughout which has added to our enjoyment of this experience. We will be recommending Mickledore to our friends in Australia and overseas (and will be in touch if we walk in England again) your services were impeccable! Thanking you, John & Jennie.