Client Feedback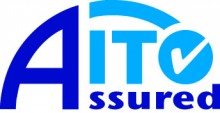 Look at our independently verified feedback on the AITO website here,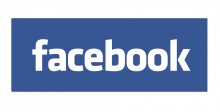 and our Facebook reviews are here
In each holiday pack we include a comprehensive feedback form covering all aspects of the holiday. Some of our client feedback quotes below are taken from responses to this questionnaire, and the rest from emails sent by clients at the end of their holidays.
---
I have been on several Mickledore holidays and have enjoyed every one. Preparations, information and advice are excellent. I have always felt very confident and safe when setting off on these holidays. My companions have also enjoyed the holidays and have only praise for your company, Thank you for another great holiday.
Would you use Mickledore again? Yes, definitely.
As always on Mickledore trips, I had a very enjoyable walk. The accommodations were excellent. The hosts at all of the places I stayed were friendly and welcoming, and the breakfasts very good. You provide an invaluable service, especially for visitors from outside the UK, and you provide it well.

Would you use Mickledore again? Of course.
Hard to see what else you could do – the service is excellent, the pack is as comprehensive as anyone could wish for. We were especially impressed that you included relevant transport timetables, particularly the bus info. for the last day – we didn't use it but it was good to have it!
Please keep up your high standards – we had a great holiday with you.
Would you use Mickledore again? Yes everything worked, we were very pleased with all the arrangements and loved to have our luggage transported!

We really enjoyed our Westmorland Way holiday and are recommending it warmly to others- prepare for a Danish invasion!
We have had a very good time walking The Dales Way, thank you. The weather helped too, of course (apart from one day of heavy rain), but we were really impressed by your thorough organization.

We had already recommended you to other walkers in the Netherlands after we had walked the Westmorland Way, and will certainly do so again!
Everything was perfect, just like on our last 2 long walks booked through Mickledore.
"The Kings Arms at Shap, the shining light, the stay here was absolutely brilliant. This was one of the most delightful holiday packages I have had the pleasure of being involved, everyone of our party (7 members) was impressed, keep up the good work, thank you. Would definitely use you again without question, first class"
We found your telephone & email responses always very helpful, very prompt and to the point. Would definitely recommend.