Client Feedback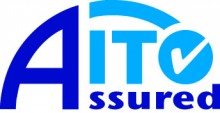 Look at our independently verified feedback on the AITO website here,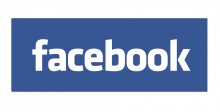 and our Facebook reviews are here
In each holiday pack we include a comprehensive feedback form covering all aspects of the holiday. Some of our client feedback quotes below are taken from responses to this questionnaire, and the rest from emails sent by clients at the end of their holidays.
---
Exceptional service from beginning the booking and throughout the whole trip. Far exceeded our expectations and we could not have asked for more. All the accommodation hosts were amazing and the trip extremely well planned. Thank you – we absolutely loved every minute.
I was extremely pleased with the service provided by Mickledore. I was able to enjoy my walk and accommodations without thinking or worrying about the planning, luggage transfer, etc.
Have used Mickledore for several trips now from Hadrians Wall to Fort William to Inverness, Well organised, quality accommodation and quality service throughout the process. What more could one ask for.
We had an absolutely amazing time! The accommodations were perfect * The staff were warm, kind and friendly * All digital materials, especially the route map were very useful and accurate. We wanted to say a great thank you for the entire team, for great 4 days in Yorkshire. You created a very unique and joyful experience for us, which we'll definitely recommend to anyone. Many thanks!
At fairly short notice I had everything booked the way I'd have liked. Everything went to plan. Accommodation was of good standard and all owners and staff were very amicable.
Everything about our holiday was fantastic. Mickledore provided a very efficient and informative service with great accommodation. Thank you.
You deal with the logistics efficiently and you use the most appropriate local accommodation. The maps and accompanying notes are brilliant. Luggage transfers worked like clockwork and our bags were usually waiting in our room on arrival.
We recommended you to some of the hikers we met at Butts House on the Coast to Coast. They had heard good things about Mickledore and we confirmed the good things they had heard.
Mickledore are a company who know what they are doing and do it ever so well! Thank you for my second amazing trip with you.You do your job very well and that's all anyone can ask!
My son and I thoroughly enjoyed our trek over the trails in Yorkshire comprising the Herriot Way. All of the inns and B&B's selected by Mickledore were unique and superb. Many thanks for a well planned and organized walk. I hope to do another walk in the UK in the future and Mickledore is the only company I would consider.