Top 10 things to do in the Lake District
By Tara Walker-Rose
The Lake District – England's Largest National Park
The Lake District is located in Cumbria and derives its name from the 16 glacial lakes that are nestled among its fells, moors and green valleys. The area boasts some of the UK's best and most dramatic scenery, with 180 fells over 600 metres in altitude. One of these is England's highest mountain – Scafell Pike – which towers over the valley below at 978 metres tall. Most of the area is encompassed within the Lake District National Park, designated a UNESCO heritage site in 2017 and covering 2,362 square kilometres.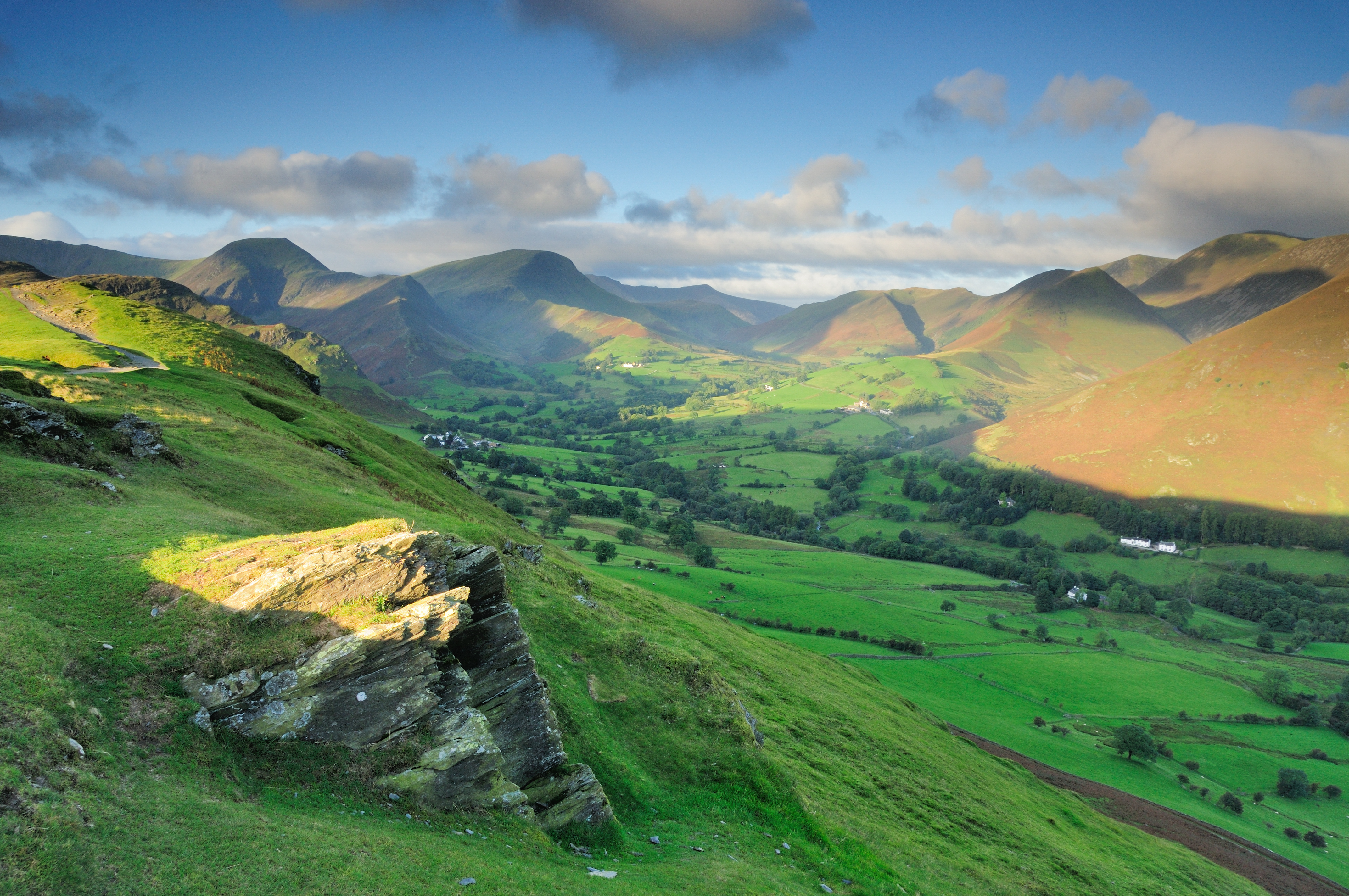 This vast area draws visitors in with a variety of attractions and activities year round. In the north, the rolling landscape and designated trails offer opportunities for walking and climbing, whereas the area's bustling south is where you can find various historic and literary attractions. The Lakes were the inspiration for writers such as William Wordsworth, John Ruskin, and Beatrix Potter, whose homes you can visit to get a glimpse into their lives and work. Needless to say, tourism is the area's primary industry, with around 15 million visitors each year. Visitors are spoiled for choice and can take a historic boat ride, tackle the network of walking and hiking trails or get their cultural fix at numerous galleries and museums.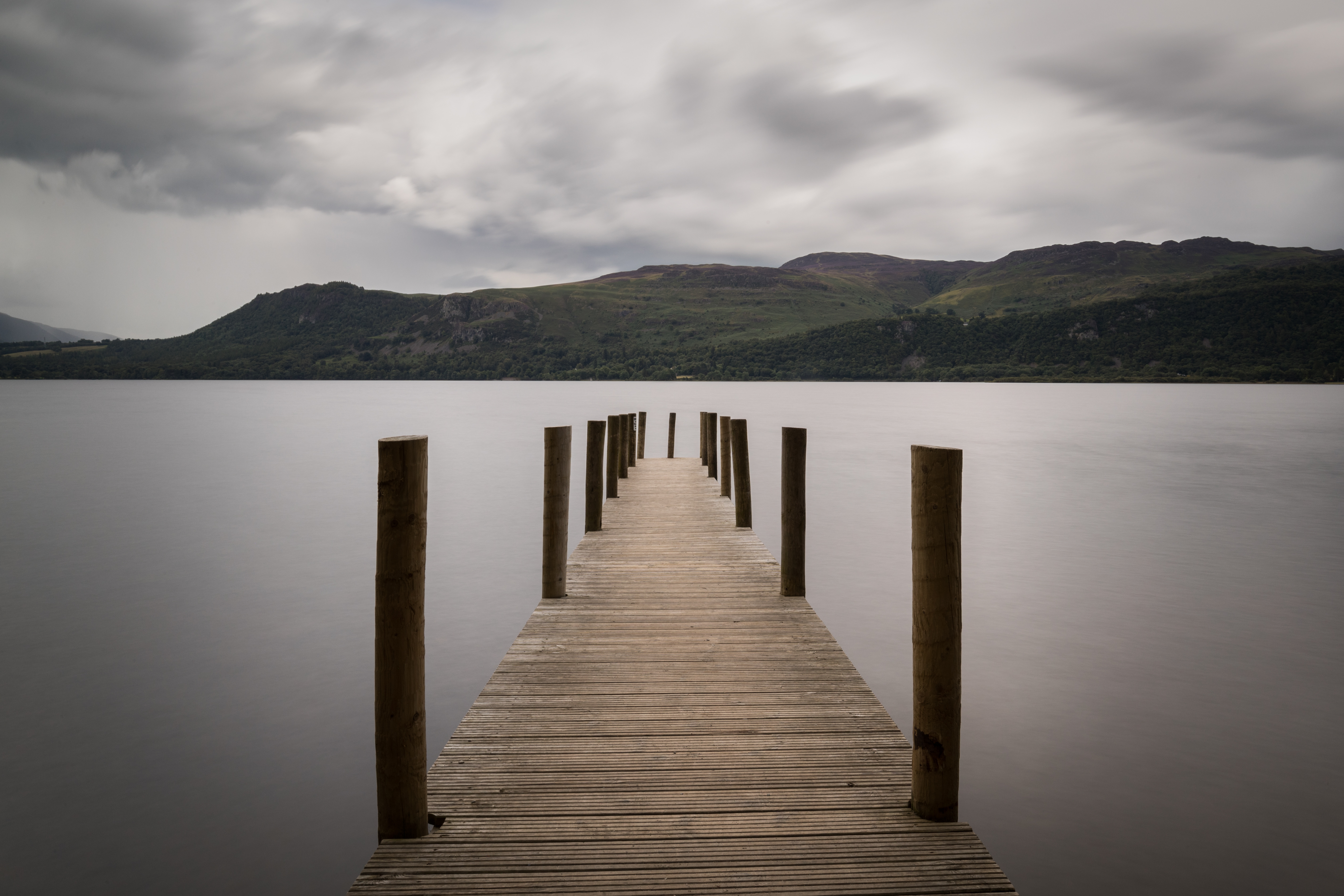 Although most people choose to drive, there are regular trains to Oxenholme, Windermere, Carlisle, Barrow, Kendal and Penrith – all good access points to the Lakes – with up to 20 trains daily from London alone. There are plenty of accommodation options throughout the region, ranging from boutique hotels to pubs, B&Bs and country cottages. Once there, the area can be explored by car, bus, bike, boat or on foot.
With so many different options of things to do, it can seem a little overwhelming, so we've pulled together a list of the top 10 things you can do whilst in the Lake District area.
1. Cruise the lakes
No trip to the Lake District would be complete without taking to the water on one of the available boat rides. The best known and most popular of the lakes is Windermere. Here you can enjoy the views as you cruise its 16-kilometre length, either completing a full circuit or using the ferry to traverse between points of interest scattered around the perimeter. At the south end is the Lakes Aquarium, with the UK's largest collection of freshwater fish, or you can head to the restored Victorian Fell Foot Park, near Newby Bridge, and hire a row boat or enjoy a picnic in the woodlands. Visit Windermere on our Tour of the Lake District holiday or take a rest day there at the end of the Dales Way.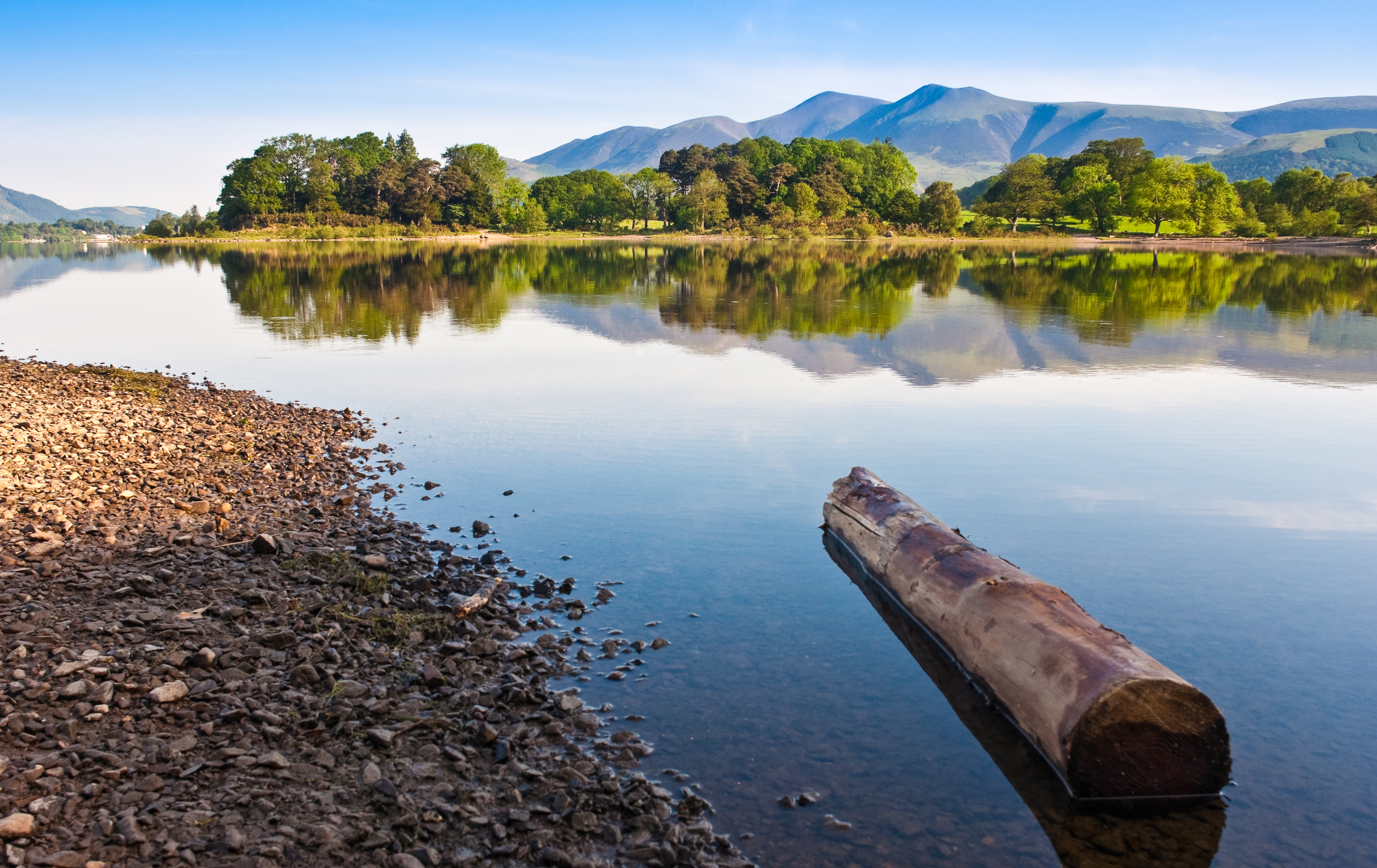 Half the size of Windermere but no less stunning is Coniston Water. Climb aboard the 1859 steam yacht Gondola or the solar-powered Coniston Launch and feel humbled by the views of the towering mountain above – fondly known as the Old Man of Coniston. You can visit Coniston on our Cumbria Way, Inn Way or Tour of the Lake District holidays.
England's second largest lake, Ullswater, also has some of the most magnificent views. Take the opportunity of a lake cruise in these stunning surroundings on one of the infamous diesel-powered 'Steamers'. The oldest boat in the fleet was launched in 1877 and there are now five of them operating from four locations around the lake. You can visit Ullswater on our Coast to Coast holiday and also on some of our Lake District holidays. Add a rest day in Patterdale to ensure you have time to explore the area.
If you're in the Keswick area then be sure to head to Derwentwater, an idyllic lake that sits under the ridge of Catbells and at the mouth of the Borrowdale Valley. Hop on one of the Keswick Launches and sail the one-hour circuit or break it up by meandering the lakeside path in between stops. Keswick is an overnight location on our North Lakes Traverse, Vale of Lorton, Cumbria Way and Tour of the Lake District holidays.
2. Walk the walks
The opportunity for trekking within the Lakes is boundless. Within the National Park there are over 2000 kilometres of public footpaths, 875 kilometres of public bridleways and a general "right to roam" in open country. With hundreds of different routes to choose from, there is something for every age and ability. Whether you're a seasoned pro with a week on your hands, or a family looking to take in the scenery on a sunny afternoon, you will be spoiled for choice. We have many self-guided routes in the Lake District for you to choose from. If its a shorter walk you're after, head to the National Parks' website or grab a map from the visitor centre to find out what's on offer. For those with kids or if you simply prefer to take it easy there are plenty of short trails along low-level circular routes, that loop around lakes or start and finish in town.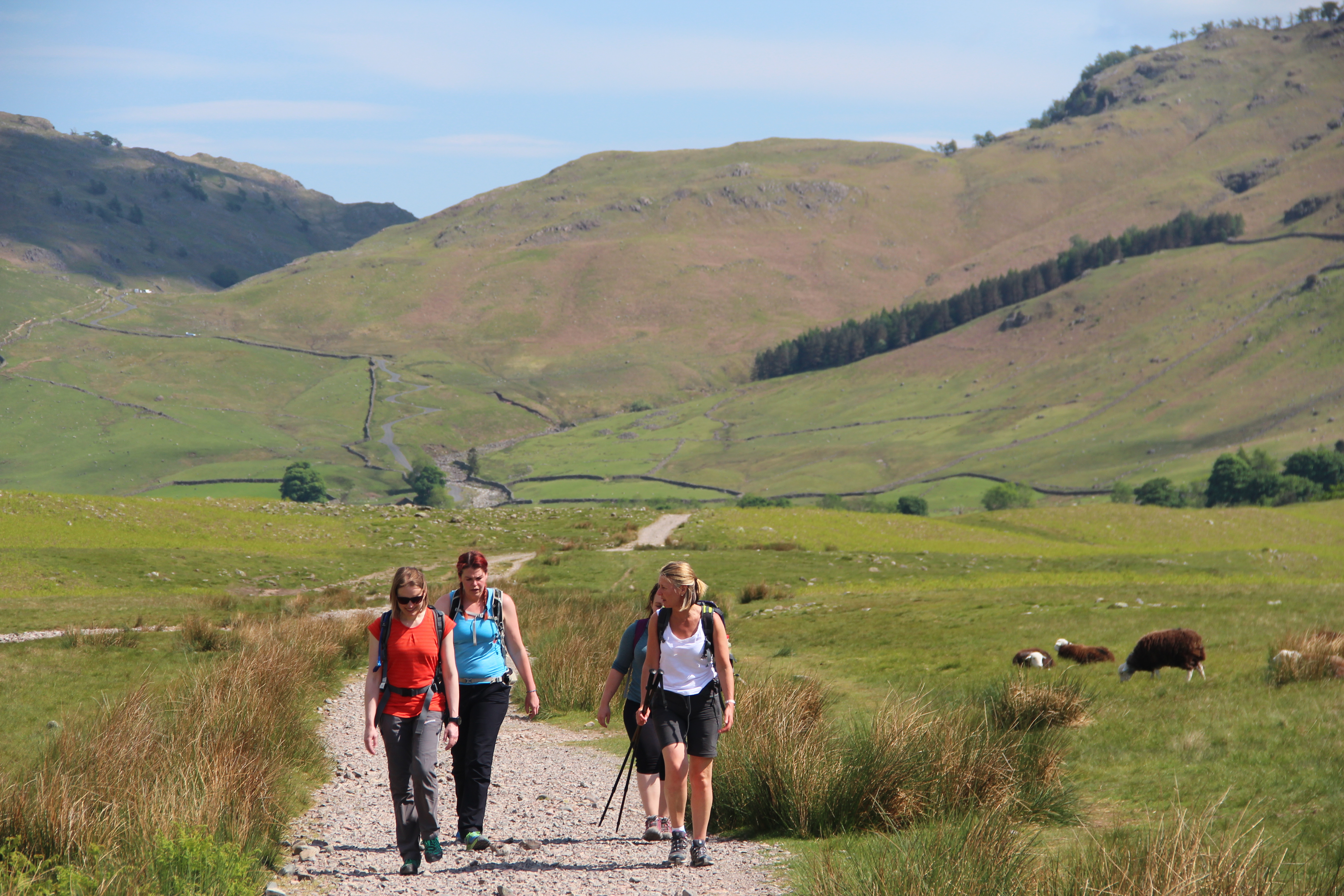 If you're keen on a challenge then you're also in the right place. Any land in England that lies at 900 metres or more above sea level falls within The Lake District, meaning that there are plenty of steep peaks to tackle. This includes Scafell Pike, which is a challenging climb but not without its rewards. On a clear day you can look out to the Mourne Mountains in Northern Ireland and even Snowdonia in Wales. Scaling Scafell Pike can be achieved on our Tour of the Lake District holiday as this has high and low level choices
3. Visit the homes of Britain's most treasured writers
If you consider yourself to be a bit of a bookworm then you'll be well acquainted with some of the literary greats that are associated with the Lake District.
Take some time to visit Dove Cottage in Grasmere – the family home of the poet William Wordsworth. The cottage itself is a traditional Lakeland cottage, holding a mirror to life in the early 19th century and is still furnished with the original family belongings. Next door in a separate museum, you can see memorabilia about the poet's life and travels. You can also head to Rydal Mount, Wordsworth's more spacious dwelling with rock pools and stunning flower displays. From spring through to autumn, the tea room spills out onto a garden terrace where you can enjoy a classic English high tea. Grasmere is an overnight location and popular rest day on the famous Coast to Coast walk. You can also visit on the Tour of the Lake District and the Westmorland Way.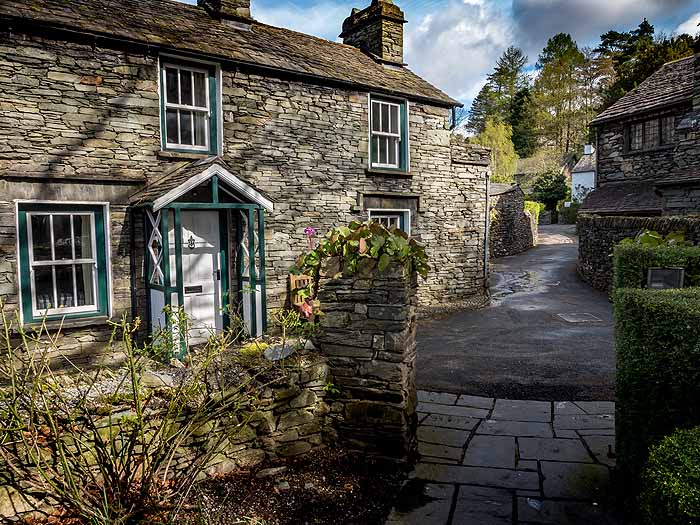 If you're based in Coniston, then drop in to Brantwood – the home of influential John Ruskin, to check out some of the fine art and objects collected in his extensive travels. The gardens alone are worth visiting to look out over the breathtaking views of the surrounding lake and fells. You can visit Coniston on our Cumbria Way, Inn Way or Tour of the Lake District holidays
Perhaps the most famous is the 17th-century farmhouse at Hill Top. This dwelling belonged to Beatrix Potter and was bought in 1905 with proceeds from her first book – the Tale of Peter Rabbit. The surrounding countryside inspired many of her books and her house has been kept in the condition and style in which she left it. Throughout the house and gardens you can see objects that appear in her stories but be prepared to queue for entry as tickets can't be purchased in advance. Visit  Hill Top by taking a rest day at Bowness on Windermere during our Tour of the Lake District holiday or at the end of the Dales Way.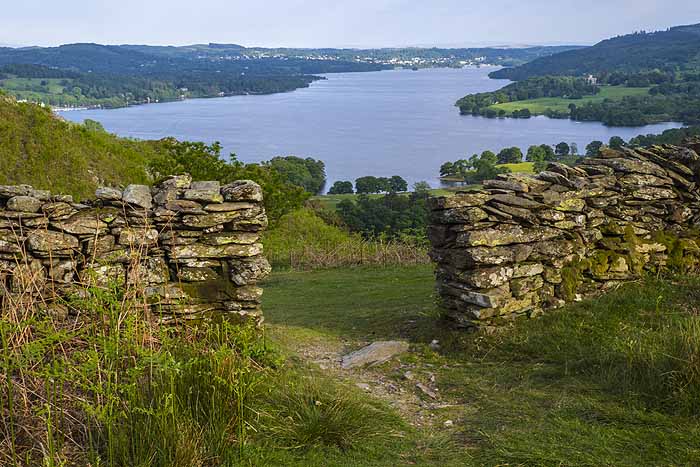 4. Ride the railways
If you're walking the perimeter track or taking a boat ride on Lake Windermere then you should consider adding on a few hours to ride the train nearby. Head down to the southern end of the lake and check out the infamous locomotives of the Haverthwaite Steam Railway. These incredible old machines are a site to behold and will leave you nostalgic for the days when railways were a real novelty. Buy a ticket, climb aboard and take the ride into the Leven Valley.
5. Catch the sunset at Castlerigg Stone Circle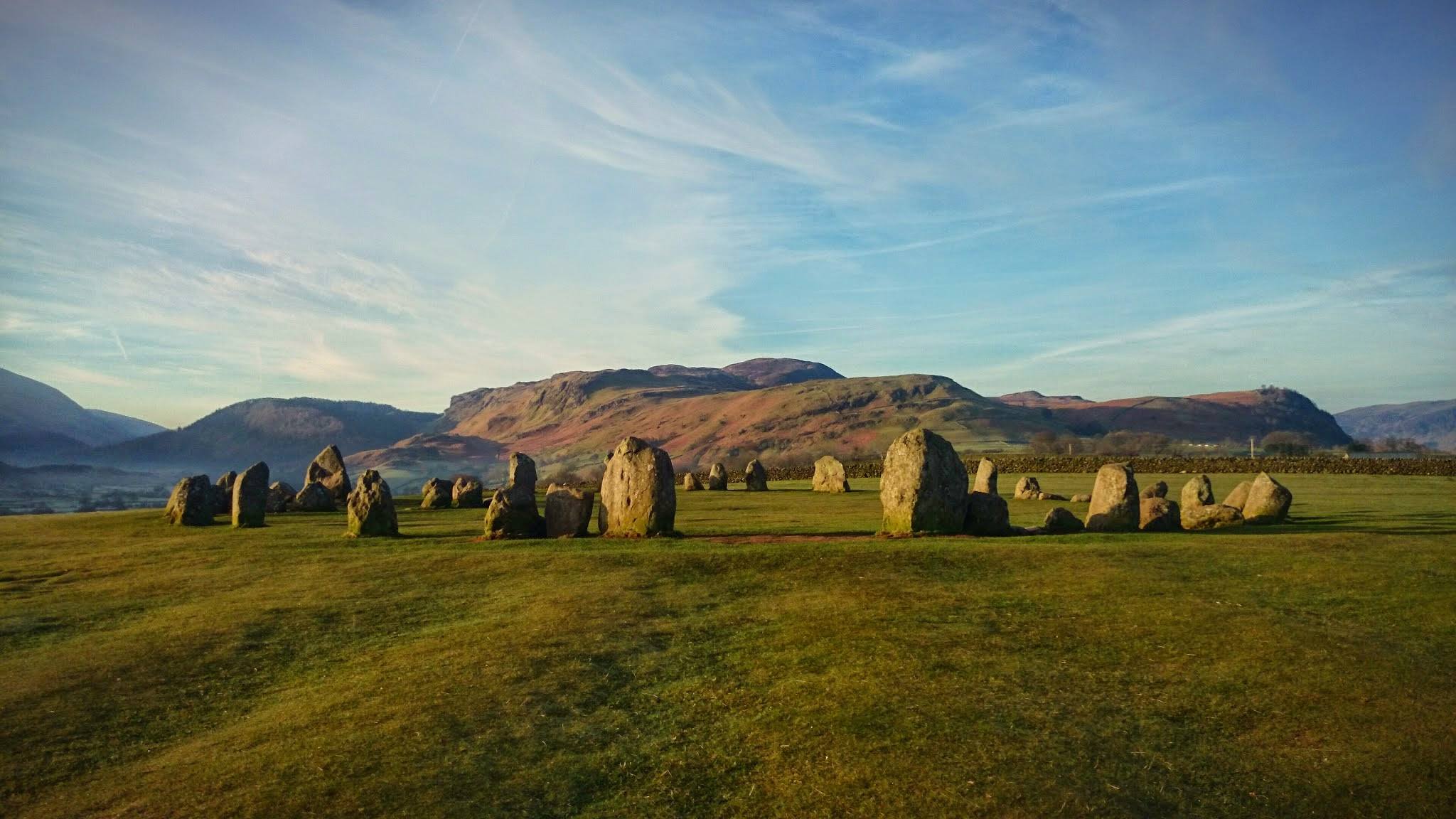 England has more than 300 stone circles but Castlerigg is one of the oldest and most spectacular thanks to its surrounding scenery. 38 stones sit among the tallest of the area's fells and there are no ticket offices, touts or bus-loads of tourists to detract from the experience. In fact, it's possible that your group (and the grazing sheep) will be the only ones present for most of the year. Castlerigg was constructed in the Neolithic period, around 3000 BC, and is over 30 metres in diameter. For the full dramatic effect go at sunset or during summer solstice as the Stone Circle has a solar alignment. You can walk to Castlerigg from Keswick if you take a rest day there on our North Lakes Traverse, Vale of Lorton, Cumbria Way and Tour of the Lake District holidays.
6. Get your cultural fix at the local museums
There really is no shortage of museums in the Lake District, with more than enough to while away a rainy day or two. The museums and art galleries not only cover the writers, poets and artists who made the Lakes famous but you'll find specialist museums displaying everything from vintage vehicles to miniature villages and even the history of the pencil! Some of our top picks include:
– The Beacon Museum in Whitehaven – A perfect rainy day destination offering visitors information about the history of West Cumbria, from early Roman settlers to the industrial revolution. Plenty of hands-on displays will keep children entertained.
– The Windermere Jetty Museum of Boats, Steam & Stories – Exactly what it says on the tin – this museum displays a collection of impressive boats from throughout the years. You can visit when you stay at Bowness on Windermere during our Tour of the Lake District holiday or at the end of the Dales Way.
– Laurel & Hardy museum in Ulverston – Even for those who aren't fans, this museum of memorabilia includes the bed that Stan Laurel was allegedly born on in a house a few streets away. The duo's films are also screened here throughout the day. Ulverston is the start point for the Cumbria Way so you could visit ahead of your walk.
– Threlkeld Quarry and Mining Museum – A great day out for children and adults alike who are enthralled by monstrous machines and spooky tunnels.
– The World of Beatrix Potter in Bowness on Windermere – As well as a visit to her house at Hill Top, this magical attraction brings to life the tales of Beatrix Potter, from Mrs Tiggy-Winkle's kitchen to the tree of Squirrel Nutkin. Visit Bowness on Windermere during our Tour of the Lake District holiday or at the end of the Dales Way.
– Lakeland Miniature Village in Grange-over-Sands  – Housed in the builder's own garden, the village is one of the most popular visitor attractions in the Lakes with unbelievable replicas of houses, lakes and moving trains.
– Derwent Pencil Museum – A quirky but brilliant museum about one of the more mundane things in life. This museum is home to the world's first ever pencil, as well as spy pencils from World War Two, an eight-metre colouring pencil, a café and a shop. Visit the museum when you are in Keswick on our North Lakes Traverse, Vale of Lorton, Cumbria Way and Tour of the Lake District holidays
– Lakeland Motor Museum – One for fans of classic cars and motorcycles, with over 30,000 motoring related exhibits.
7. Get your fill of watersports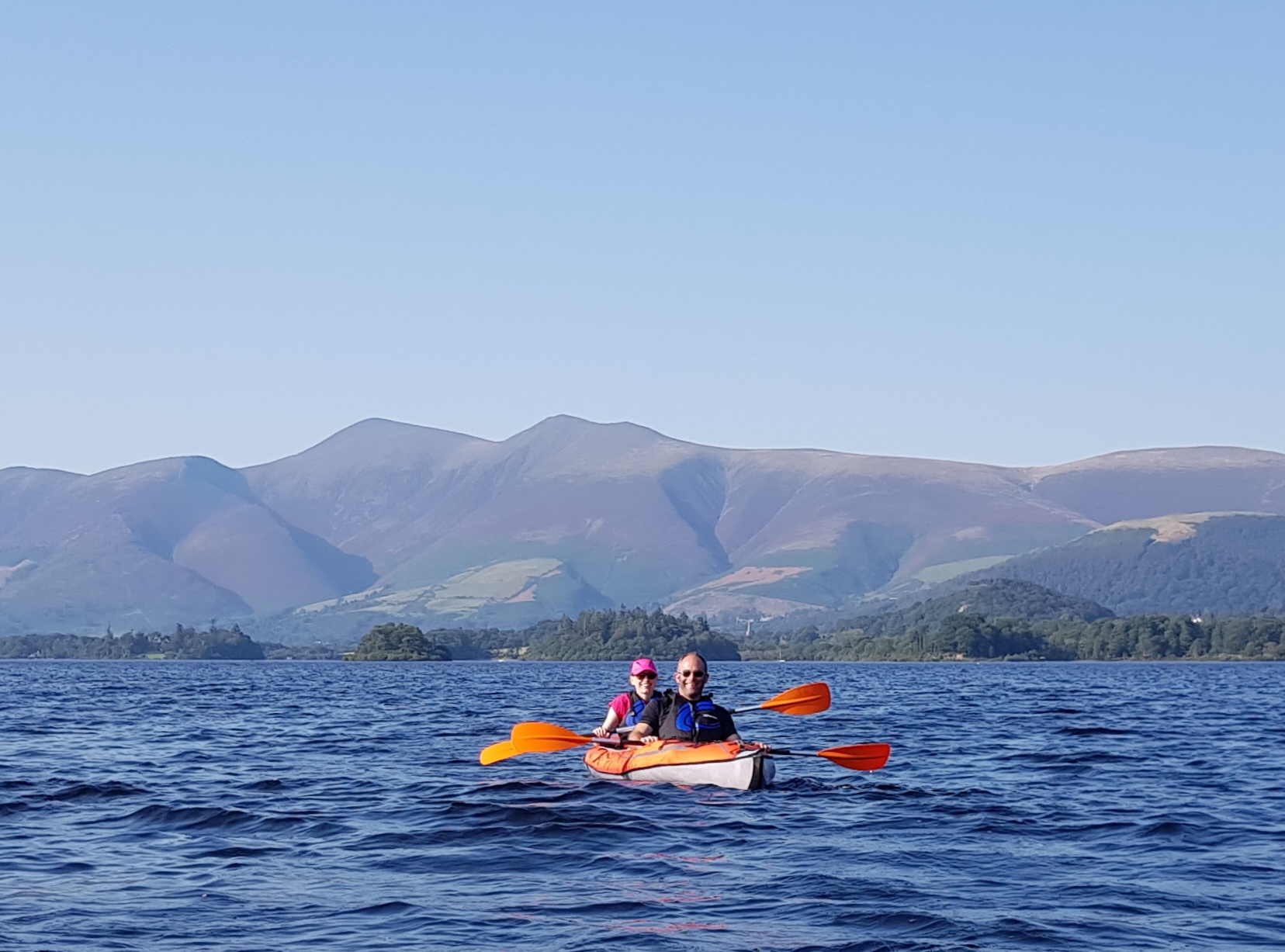 The Lake District is considered to be one of the adventure capitals of the UK, with absolutely no shortage of outdoor activities. With lakes-a-plenty comes a huge variety of water sports. These range from the laidback options of canoeing, kayaking and sailing to the speedier windsurfing or jet-skiing. Regardless of your budget and skillset you'll find something to suit. If you are going outside of summer months it is worth checking what's available but for a good chunk of the year you can try your hand at a water-skiing, paddle boarding, dragon boat racing and raft building.
If you sign up in advance (and get a bit of training in) there is also the annual Great North Swim – the UK's biggest open water swimming event. This takes place in summer in Lake Windermere and draws competitors and supporters from across the country.
8. Stargaze at Low Gillerthwaite Field Centre
The Lake District is England's least inhabited valley and thanks to its isolated location free of light pollution, Low Gillerthwaite has been officially named a Dark Sky Discovery Site. During winter when days are shorter the Low Gillerthwaite Field Centre leads stargazing events with talks and access to telescopes. On clear evenings you can see the Milky Way with the naked eye or let an expert point out some of the more interesting planets and stars millions of miles away.
9. Go underground at Honister Slate Mine
As the last working slate mine in England and the only producer of world-famous Westmorland Green slate,  Honister is a great stop off, with a range of activities for all ages. Depending on your interests (and tolerance for small spaces) there is a tour through the underground mine shafts. Alternative activities include scaling the inside of the mountain, crossing the terrifying infinity bridge or taking the Via Ferrata up the side of Fleetwith Pike. Honister is also home to the highest café in the National Park and has a fabulous shop where you can buy slate products, gifts and souvenirs to help commemorate your experience. You will pass through Honister on our Coast to Coast holidays or you can visit if you have a rest day in Keswick on our North Lakes Traverse, Vale of Lorton, Cumbria Way and Tour of the Lake District holidays.
10. Enjoy a beverage (or two)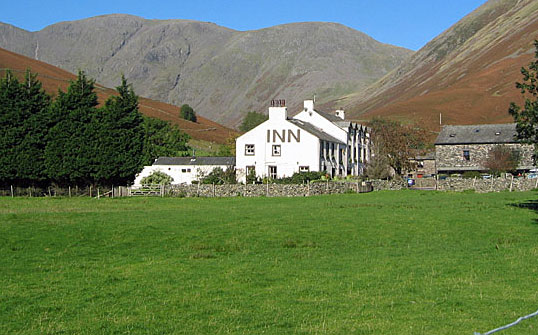 Once you're done with trekking, swimming and exploring, you can rest up and treat yourself to a well-deserved pint. Regardless of which village you stop off in there are amazing pubs scattered throughout the Lake District, all offering up hearty food, craft beers and comfy chairs. Visit the Drunken Duck Inn, a locally cherished pub and hotel, to enjoy a range of exceptional beers brewed next door at the Barnsgate Brewery.
Fancy doing something a little different? Head to the Lakes Distillery, which uses local produce to create top-notch gin, whisky and vodka. Opened in 2014, the distillery offers daily tours and tastings and at the weekend you can meet their resident alpacas. To soak up the alcohol you can stumble a few steps to the bistro next door where they serve Michelin-quality food.
The best time to visit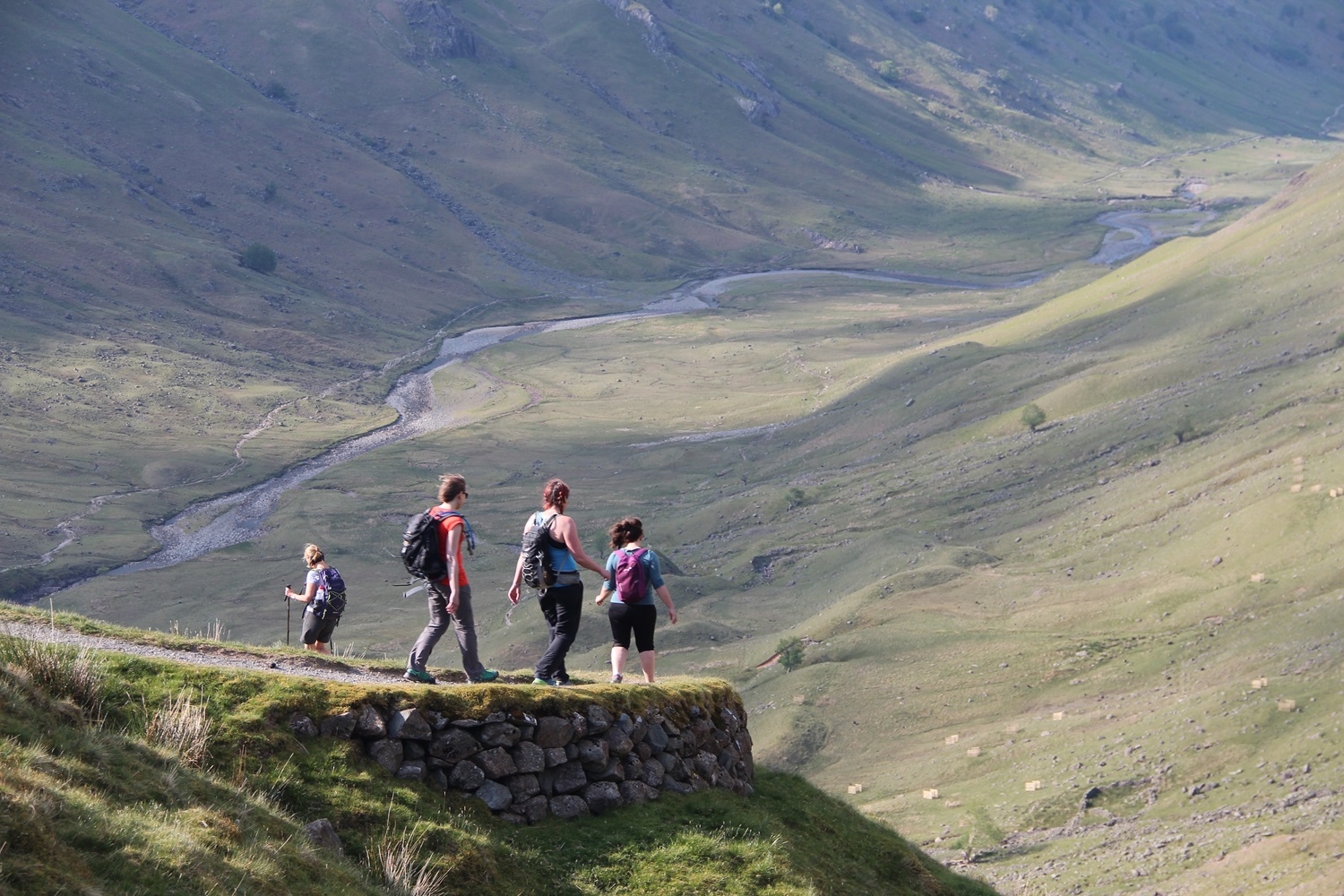 The activities you opt for will likely be dictated by the time of year you visit and the associated weather. May is typically one of the driest months in Cumbria and a bonus is that it falls between the Easter rush and the summer holiday crowds. On the whole, it is difficult to predict winter weather (not to mention the cold temperatures), so we would recommend going in the warmer summer months, particularly if you're looking to get involved in watersports.
---
Whilst this list is by no means exhaustive, it should give you a good starting point for planning your time in and around the Lake District National Park. You can of course visit the Lake District National Park on one of our self-guided walking holidays. For further information and to book your Lake District adventure email us [email protected] or call us on 017687 72335 to speak with one of our walking holiday experts.