Tales from the Trails – Northumberland Coast Path
By Tara Walker-Rose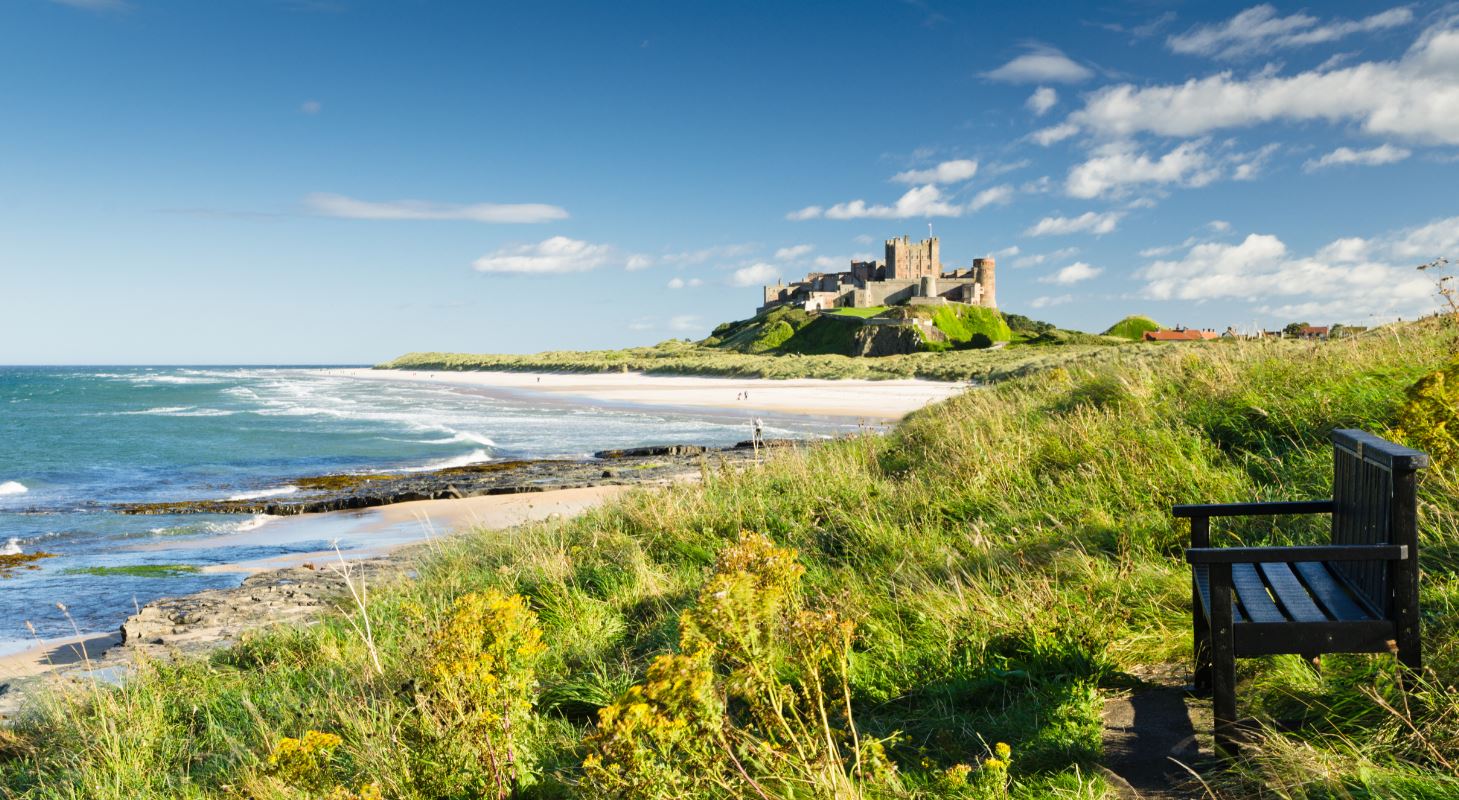 In the first week of August 2020 regular client Jim Mattinson blazed a trail along the Northumberland Coast Path as our very first walker to hit the trails since March.
Jim and his walking companion chose the hardest itinerary, completing the Coast Path in just 4 days of walking.
He kindly took the time to tell us what the new normal looked like, and by the sounds of it, it's almost completely normal!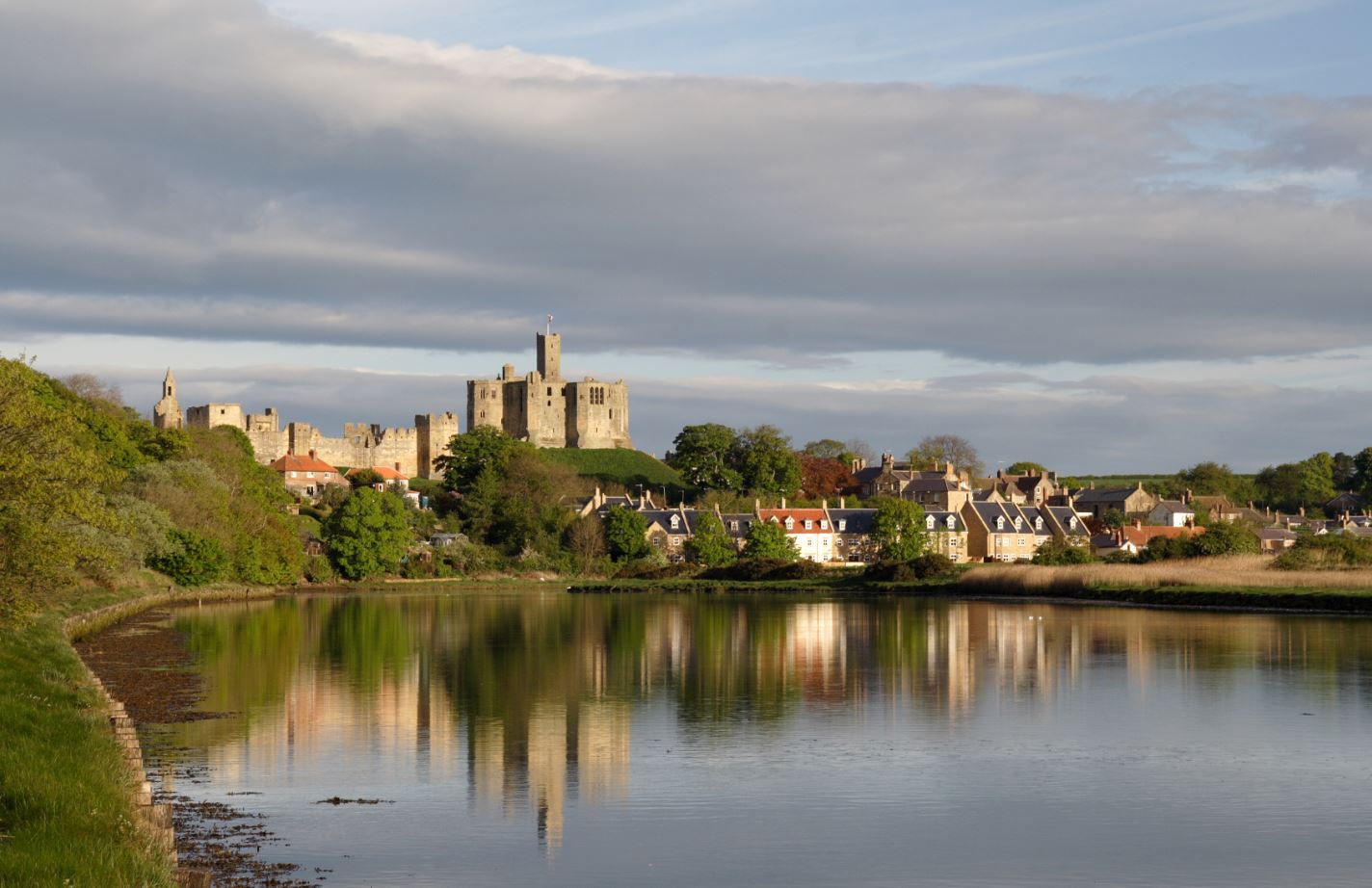 "There's nothing better than walking in the middle of nowhere. Nothing. And one thing I did notice straight away was that on the footpaths there weren't many people about at all. We hardly saw anyone when we were walking on the trails although there were plenty of holiday makers enjoying the beaches.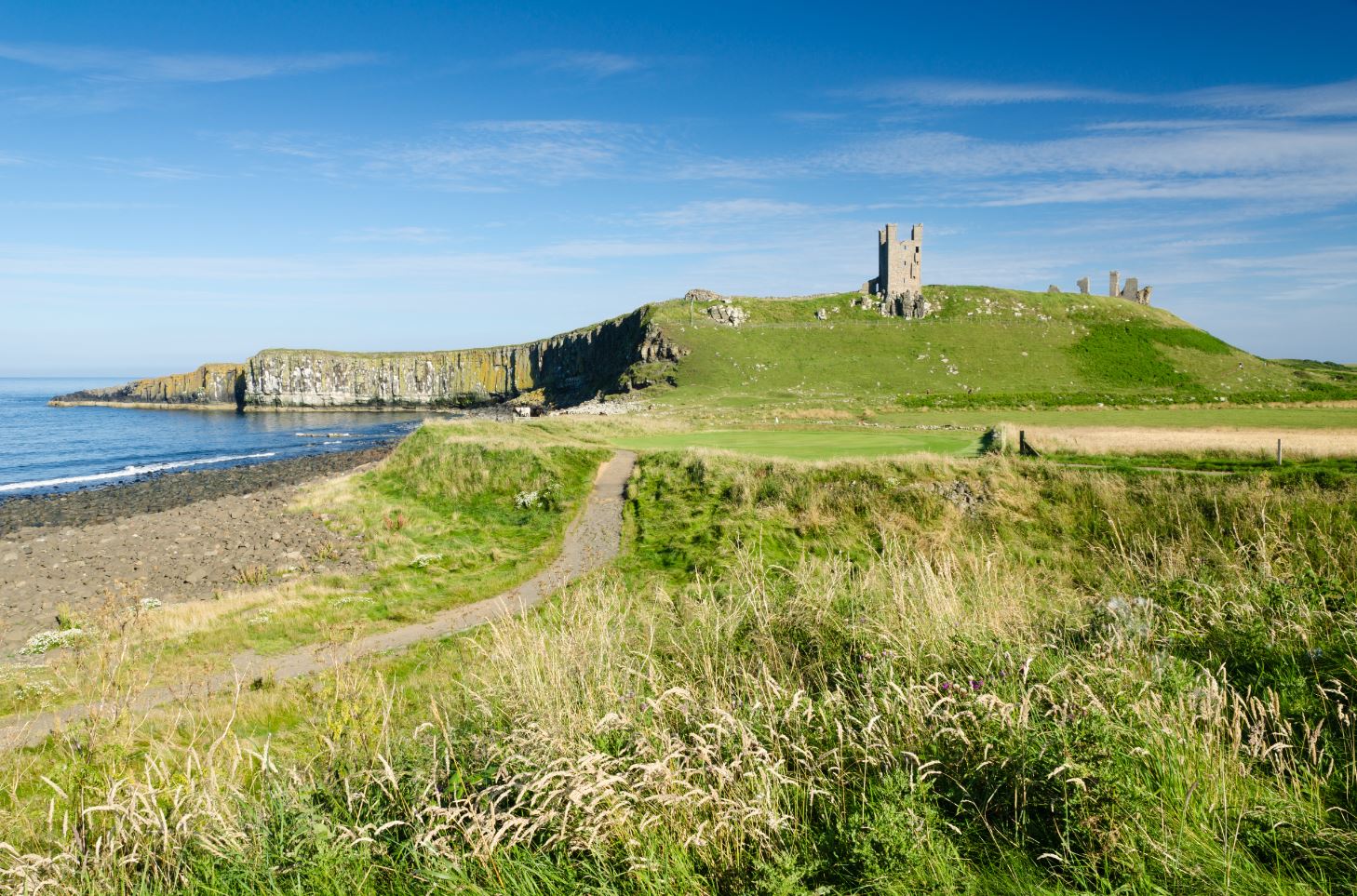 That's one of the things that makes this path so good – there's some really lovely coastal walking. Cresswell to Amble is very pleasant with some lovely beach walking. Beyond there is Warkworth Castle and after that Alnmouth to Seahouses which is a real favourite. It's a stretch of coast that we've walked before but because it's so lovely it was no chore to walk it again. In fact, on this occasion, we managed to bag the best picnic spot at Dustanburgh Castle which made lunch extra-special! Really, the vistas are amazing.
The next day we walked from Seahouses by Bamburgh Castle and along Budle Bay – that's the really famous stretch which you'll see all the photos of. There's a reason why so many photographs are taken because, again, the vistas are really something. After that we left the coast and walked through farmlands and woods. The change in scenery and landscape made the day really interesting which is a good thing as we walked 17 miles that day so the fact we had different things to look at made the miles easier.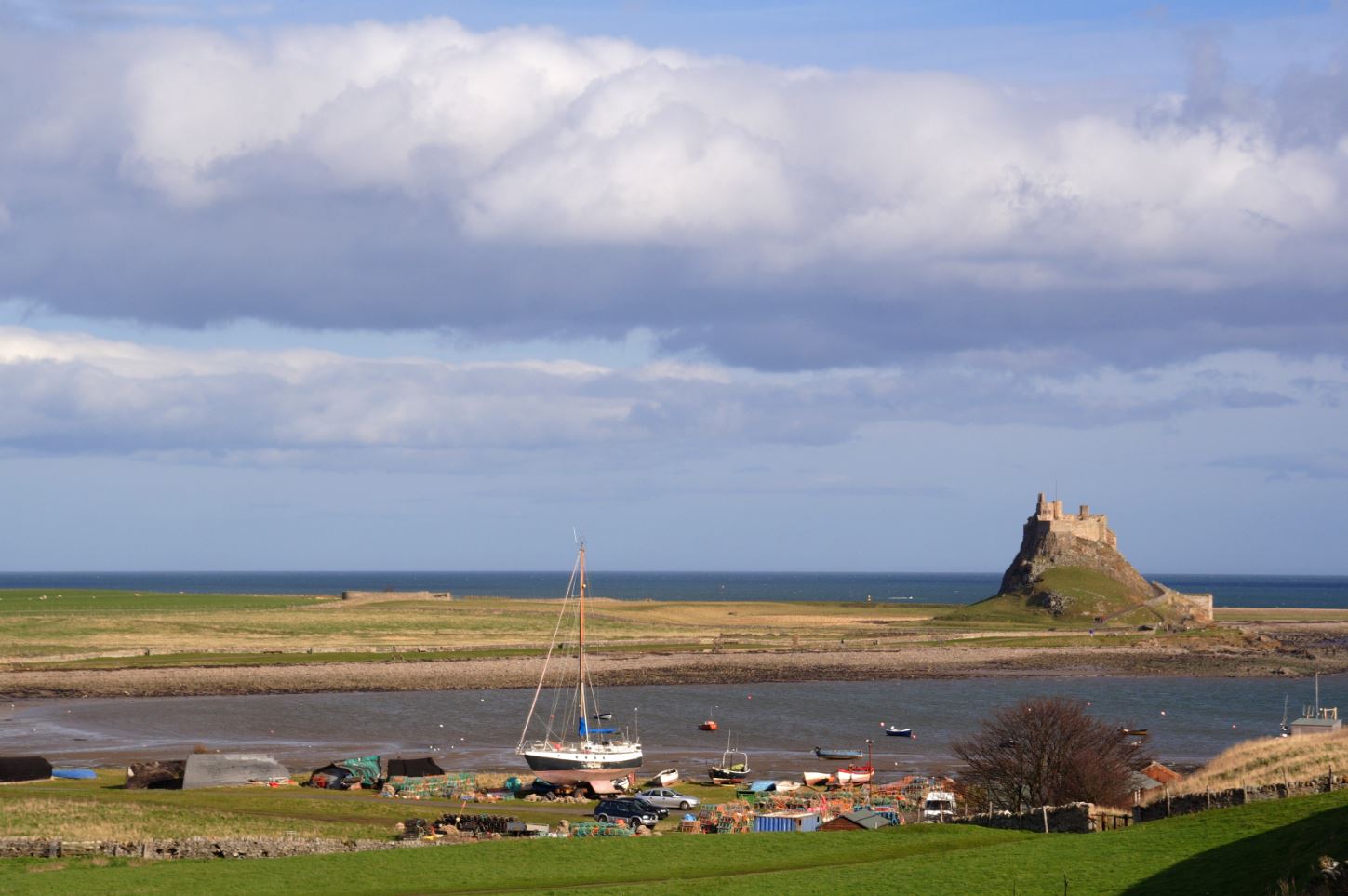 On the final day we walked right past the causeway of Holy Island and along into Berwick-upon-Tweed. This was a very nice walk and we also noted, a shorter day!
All the accommodation was spot on, with some different approaches to safety. All wore masks though and were clearly following thorough hygiene measures. One B&B served breakfast in our room, another had tables spaced out and at another we had a set time for breakfast. Down to a tee, everyone at the B&B's were chatting and very friendly and pleased to see us.
If I had to pick out the best accommodation, I'd pick the Old Rectory at Howick and Fenham Farm near Seahouses. The Old Rectory was a beautiful building and we had an unbelievably massive room and shower. I had local lamb for dinner and the breakfast was good. Fenham Farm had a lovely cottage-like feel and we had our own little apartment. It has to win because of the vista which looked straight onto Holy Island. The owner has just finished converting it – he left the farm for a few years and was a racing rally driver down in Silverstone but he's back now and he's done a really good job of the place. Again, good plentiful dinner and breakfast.
Having said that, everyone did a good job and a special mention should be made to the couple at Cresswell who are new to the B&B and made us really welcome. A word of advice, book your dinners well ahead in Berwick upon Tweed as we didn't get into our first choice.
Overall, a great short break with lovely coast and beach walking. Nothing was too different about the experience, all was organised very well – in fact, a word to everyone at Mickledore, carry on as you are – don't change a thing!"
Jim Mattinson
Many of you may know Jim, as he runs the idyllically sited Ash Hining Farm B&B just outside Sedbergh which is one of our regular stops on the Dales Way. Thanks to Jim for all his time putting this together. Here are some pictures of Ash Hining Farm below and if you are heading to the Dales, Jim will happily tell you all about his travels walking in the UK and around the world.