Tales from the Trails – Maggie and the Isle of Wight Coastal Path
By Alex Greenwood
Maggie and Jane from Devon recently embarked on their very first Mickledore walking holiday. This was their chance to see if long distance walking holidays were really for them. Would it be a one-off or the way forward? Maggie takes up the story.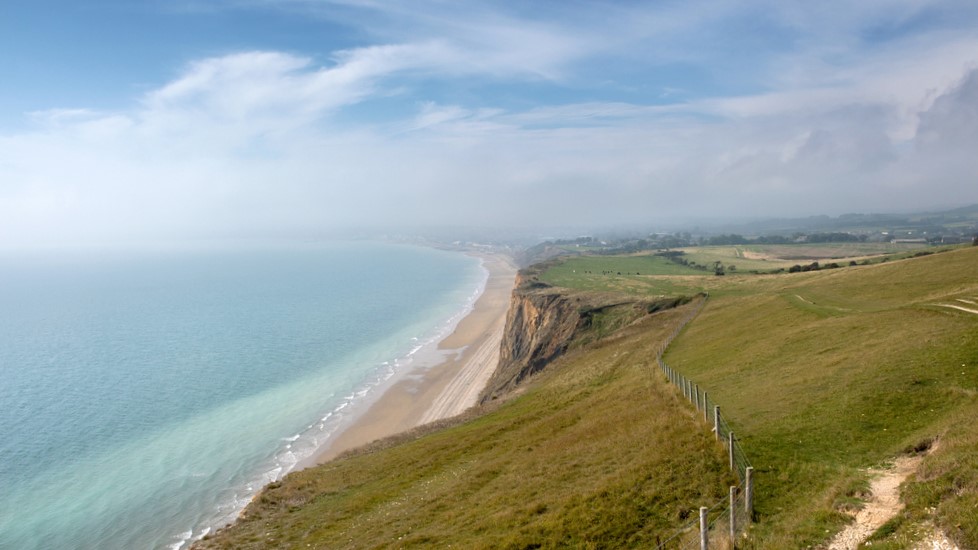 "This was our first Mickledore holiday. We felt that Isle of Wight Coastal Path would be more of a straight-forward one and thought it would give us a good idea of whether or not we enjoyed it. As a first-timer, it was brilliant. The weather was very kind to us, the only time it rained was overnight.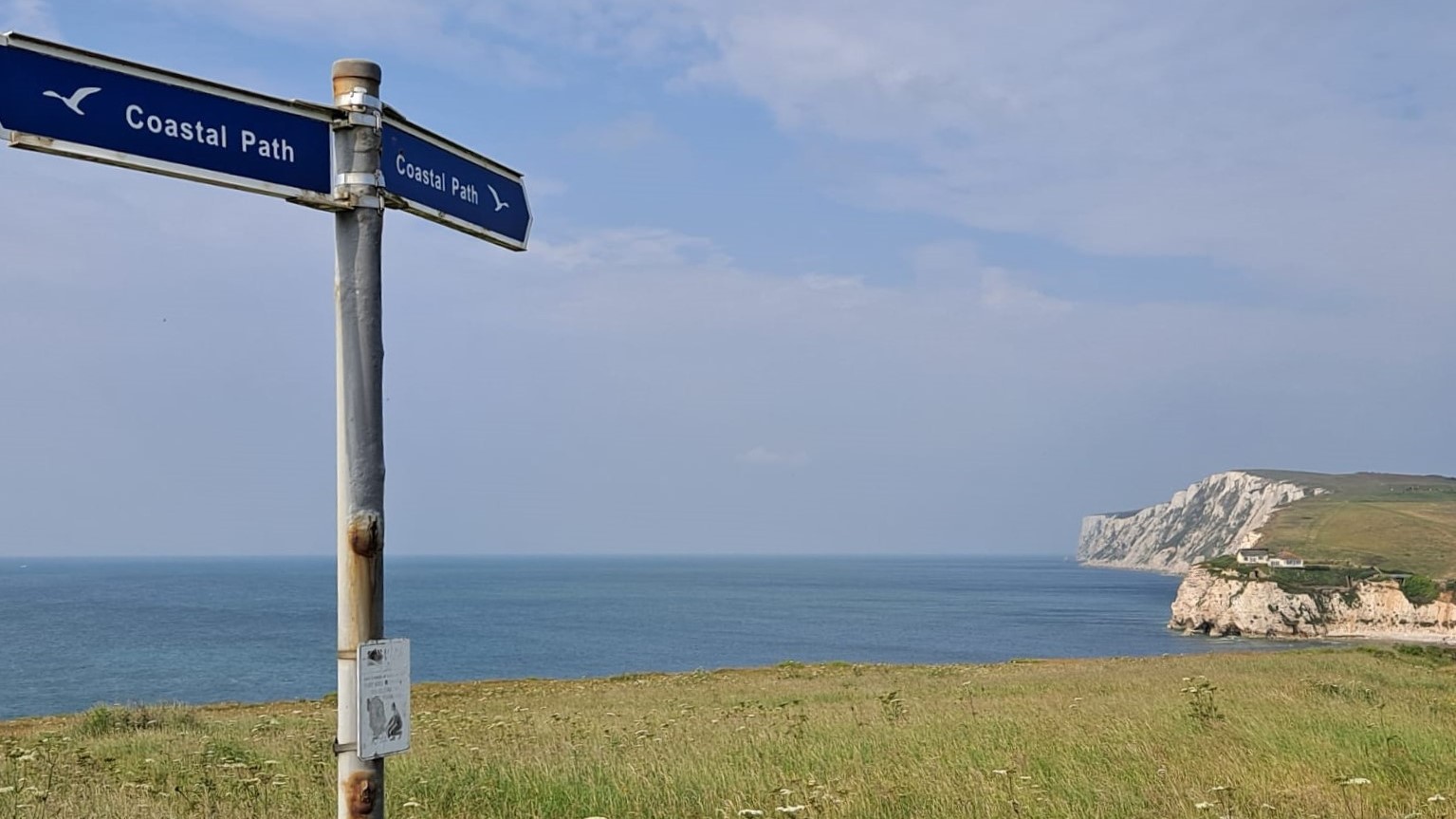 The coastal path is very well signposted with fantastic directions and the way the map is laid out, it's all so clear. In a number of places the coast has eroded and you are diverted but you can't lost. To stride out along Tennyson Down was marvellous, one of my favourite days. Our absolute favourite however was on the way to Shanklin where we got crab sandwiches and paddled in the sea.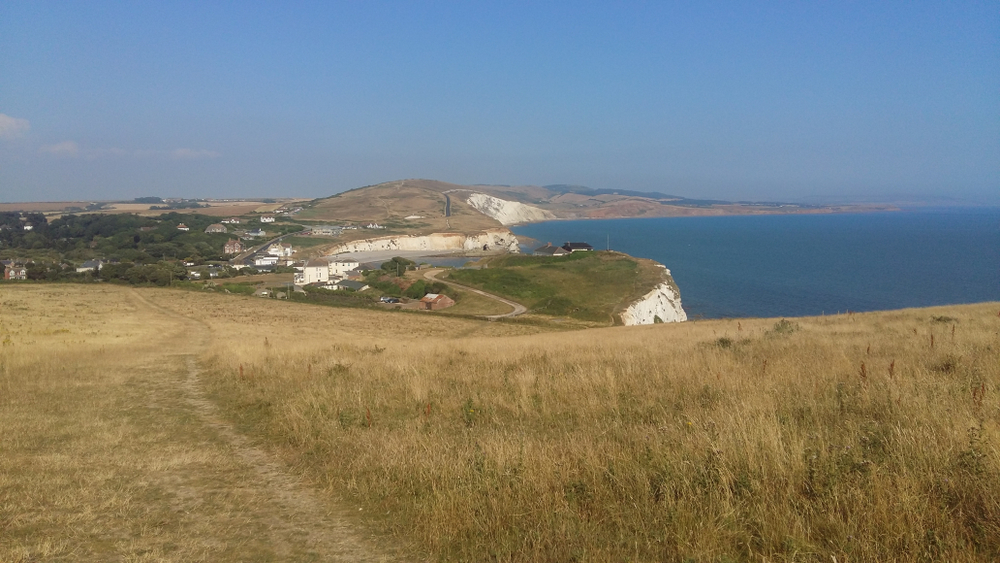 Each day was very different, it's not at all similar countryside. You get estuaries, the downs, some climbing, the seafront at Cowes, it's all very different.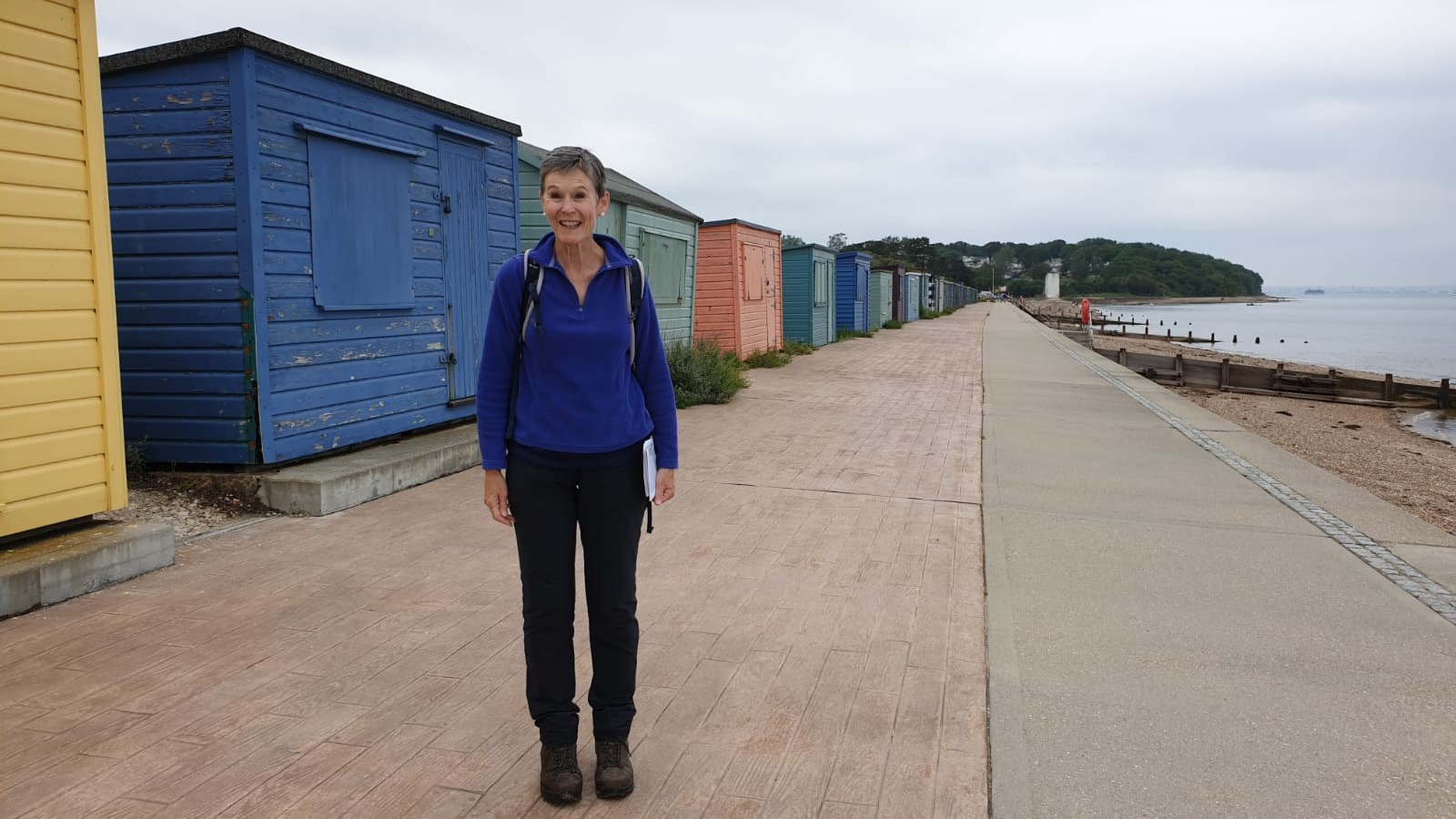 There was some amazing accommodation on the holiday, but the highlight for us was Hollytree House with the lovely Mandy. We were lucky to have an extra night there.The place itself is tiptop and fresh, beautiful and stylish, with everything you can possibly think of in your room, and the breakfast – superb! We did think it might be all downhill from there because Mandy was extraordinarily lovely and we give her 11/10!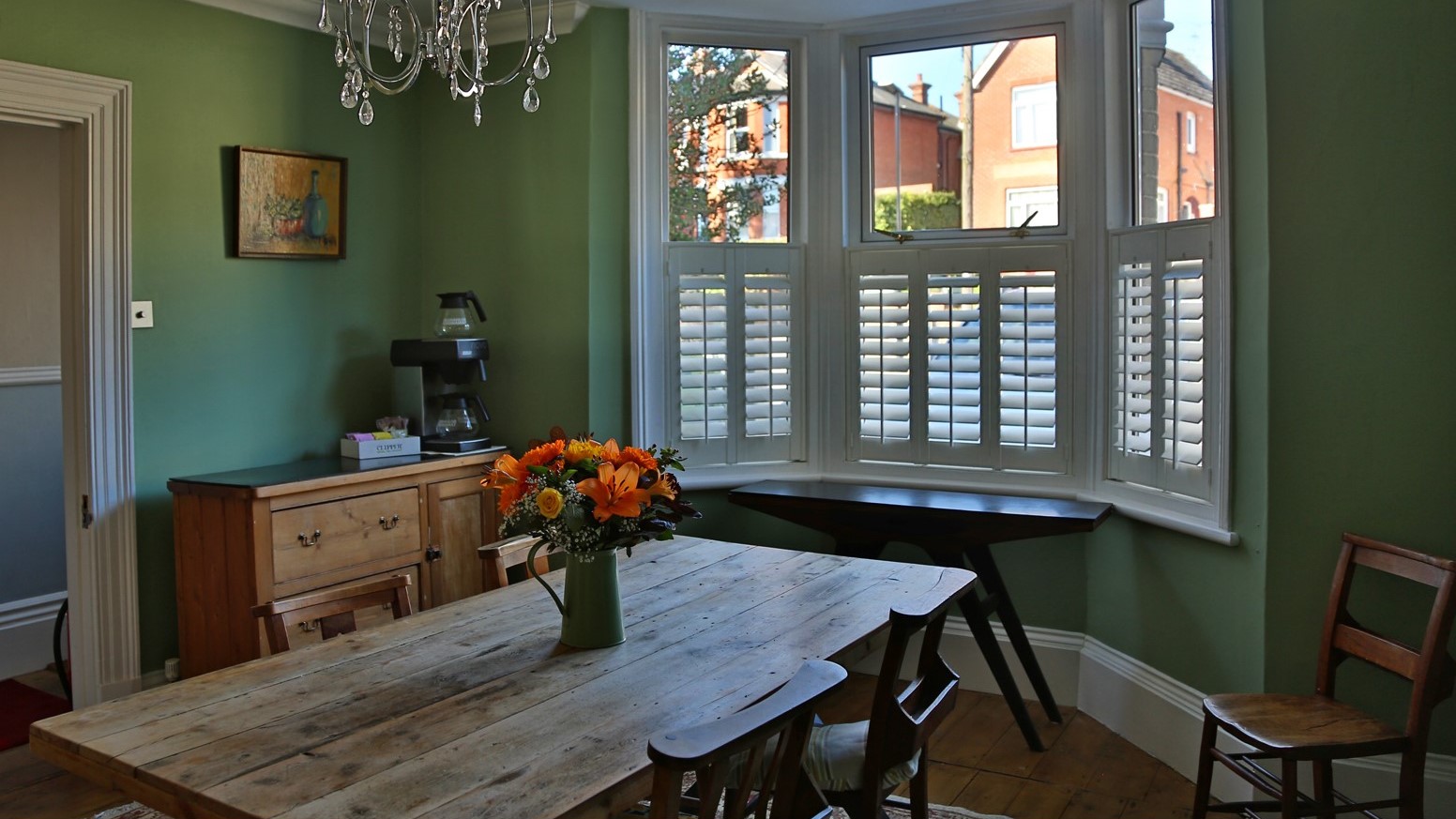 Because of Covid we had to pre-book our evening meals and mostly it worked out really, really well. In Cowes there's a restaurant called the Smoking Lobster, we couldn't recommend it highly enough. Pavarotti's in Shanklin is really Italian, the mama takes no prisoners. We used to have a house in Italy and so we know our Italian food and this was brilliant.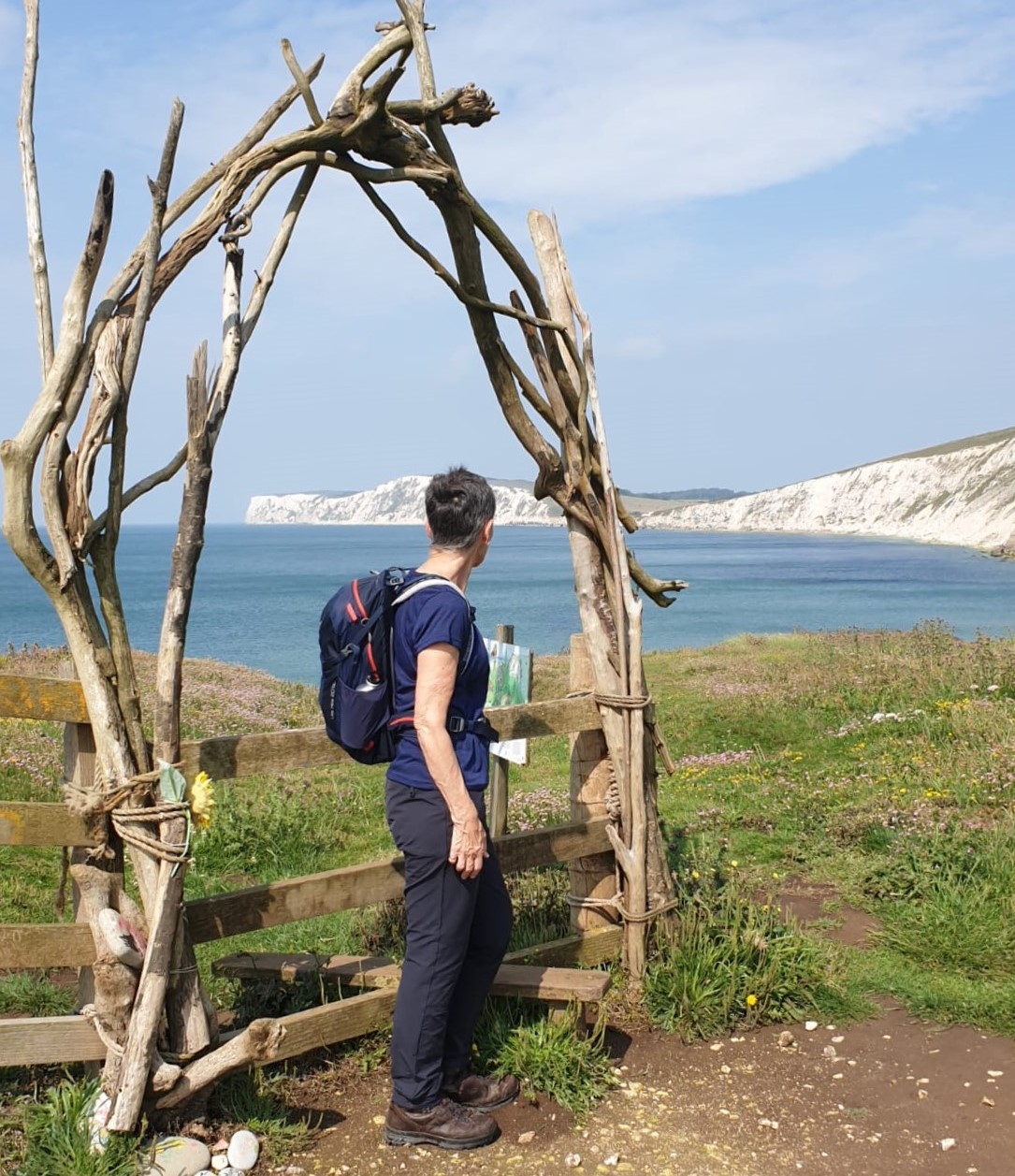 Luggage transfers were like a dream. We'd wondered how it would work but it was amazing. We just left them in our room and they would be there waiting in our next room! Taxi transfers were always on time. Leader Cabs are just brilliant.
Everybody in the office is absolutely amazing. Every response was spot on. We knew we were going to have a great holiday, but this was just excellent in every way. At the end of the holiday we wished we could keep going.
We've already booked the Cleveland Way and the Arran Coastal Path for next year! We're absolutely hooked. We keep looking at the website and wondering what else we can fit in."
For more information on the Isle of Wight Coastal Path email us [email protected]. or to speak to one of our walking holiday experts, call 017687 72335