Tales from the Trails – Ann tackles our Dales and Moors holiday
By Alex Greenwood
Ann Hudson from Cheshire completed our Coast to Coast: Dales and Moors holiday which follows the famous long distance trail 110 miles from Kirkby Stephen to Robin Hoods Bay in May of this year. It was her, and her friend Lesley's, very first long distance trail.
Ann took a lot of fabulous pictures and we've included as many as possible in this article. Keep taking the photos, Ann, we loved them and it's great to share with everyone!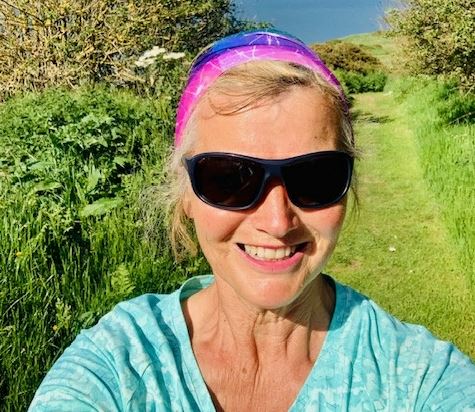 Ann on the Coast to Coast, Dales and Moors
"This was our very first long distance trail so we thought we'd give ourselves a challenge – we'd highly recommend it. We very much enjoyed it and we're proud to say we did the whole trail without one blister!
I went with my friend Lesley who I worked with years ago – we were both District Nurses until I retired in 2018 and set up a little walking group in Derbyshire where I live. I'd always loved walking when I was working but now I do even more and it's absolutely fabulous. Lesley's keen on walking too so a walking holiday seemed a perfect choice.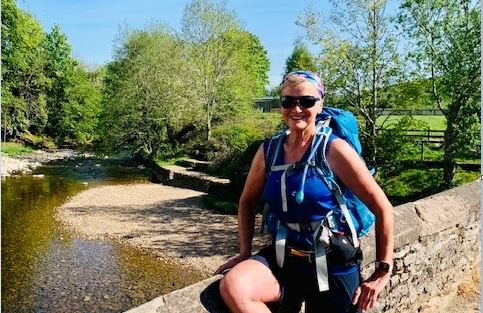 We had originally chosen the West Highland Way but because our holiday was scheduled just after the UK started opening up, we decided to change our holiday. We re-chose the Coast to Coast Dales and Moors for the same dates and Mickledore was fabulous – so friendly and accommodating – and we transferred our West Highland Way directly to next May.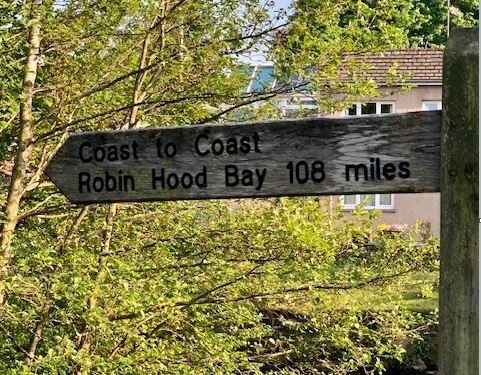 All the staff were not just friendly, helpful and efficient but enthusiastic as well. It relayed back to us as customers – so thank you for every email, every phone call. It was very much appreciated. We had great confidence in the company.
The safety aspect really impressed us. We had to ring in before 6pm to the B&B which was a good idea as we did get lost a bit, even though we are good map readers and directions were clear!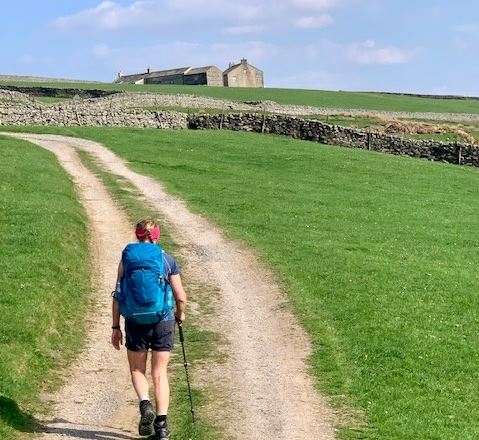 Both of us loved Keld the most – the lovely gorges and the River Swale was just gorgeous and Frith Lodge was just wonderful. It was remote in an amazing location, the food was amazing, and Neil and Karen were most welcoming. They had a lovely friendly border collie called Jess (pictured!) and we even took her for a walk round the fields after dinner.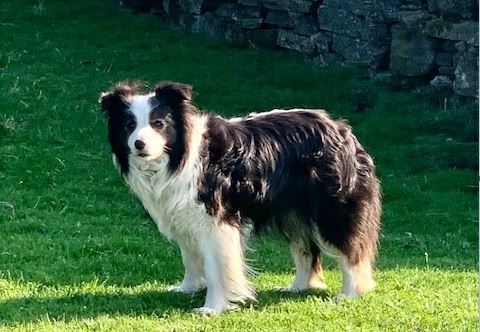 Redmayne House in Kirkby Stephen was a beautiful character property with lots of window seats and stunning gardens and we were met with delicious home-made cake – thank you Liz & Rob! And what a gem Park House in Ingleby Arncliffe was with a stunning position in beautiful countryside and a warm welcome from Andy. In Robin Hood's Bay, we were welcomed with more cake and tea by Claire and Lee-side was just a superbly positioned character property. More thank yous to Rachel from Hackney House, Reeth, Liz & Gez from Cordilleras House, Richmond and a big shout out to the staff of the Horseshoe Hotel, Egton Bridge. All rooms lovely and breakfasts brilliant – highly recommended!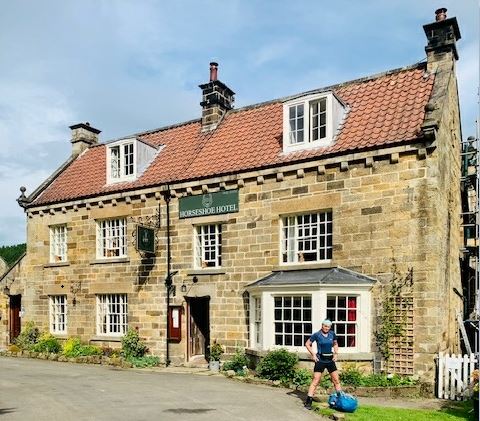 If I picked another walk apart from Keld as a highlight from what felt like a week of highlights, it would be the walk across the North York Moors – coming into Robin Hood's Bay was stunning. Another day we were very proud was the day we stayed at Ingleby Arncliffe – there was a necessary detour to the route and we walked 28 miles that day – and still no blisters!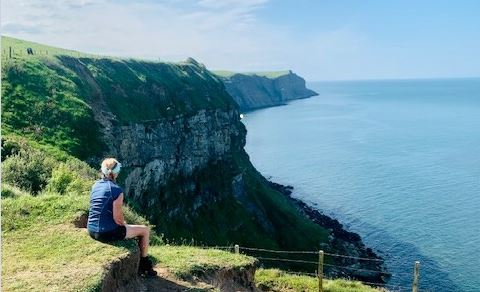 We ate out most evenings in a local pub with a delicious dinner enjoyed at Frith Lodge and the Horseshoe Hotel. Every pub was very friendly and the food was great. In terms of COVID, we ate outside when we could, but really we felt very safe. We just wore masks down to breakfast but because we were outside most of the day, we weren't really bothered by any restrictions! It's probably one of the best types of holiday you can do under COVID conditions!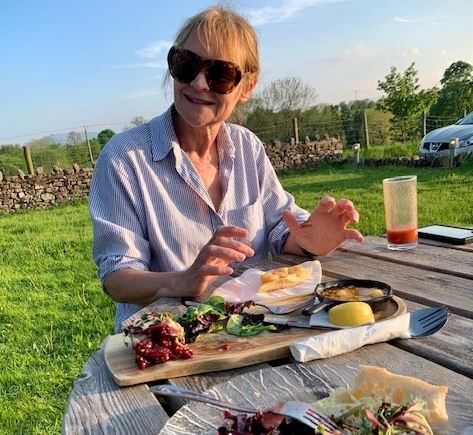 In terms of day-to-day operations, our route notes were excellently organised and easy to follow with lots of details and our luggage transfers with Pack Horse were great.
We are going back to Cumbria to do the Lakes section of the Coast to Coast hopefully soon in September (Lesley is still working so we have to tackle shorter sections).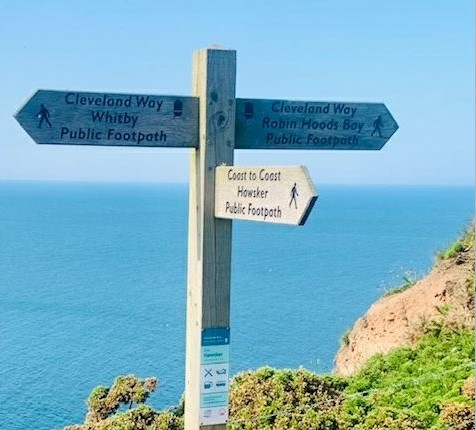 We would not go with anyone else now except for Mickledore – that's for sure! We had every confidence you had chosen the best accommodation available and everyone we met or dealt with was friendly and efficient. On top of that there was absolutely no hassle especially welcome for us newbies. Thank you. Please arrange for the weather to be as fantastic next time too!"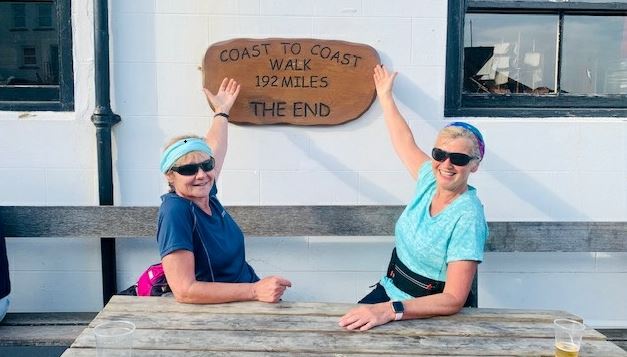 To find out more about our one week options on the Coast to Coast please do give us a ring on 017687 72335 or email us at [email protected]