Paul Titley tackles five Mickledore holidays in 18 months!
By Alex Greenwood
Paul Titley and his wife Dawn are great travellers with our sister company KE Adventure Travel, also based in Keswick. They've used the last 18 months to tick off some long-standing UK walking ambitions and already have done five Mickledore trips!
Paul, who owns a B&B in Keswick and was formerly the mayor of our town, is a passionate photographer, creating amazing photobooks of his holidays. He meticulously takes a photo every mile of each day's walking. He's been kind enough to share these with us and we're delighted to be able to show you just a few of the highlights. Here's what Paul has to say about his walking holidays with Mickledore, accompanied by his pictures, of course: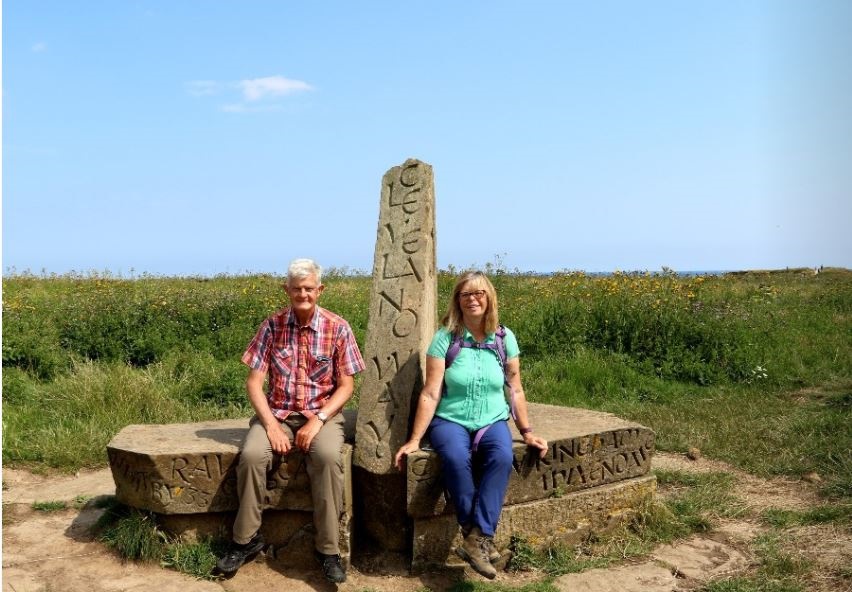 "We decided to stick to walking in England and not bother going abroad this year, probably the first time in 10 years we haven't travelled overseas.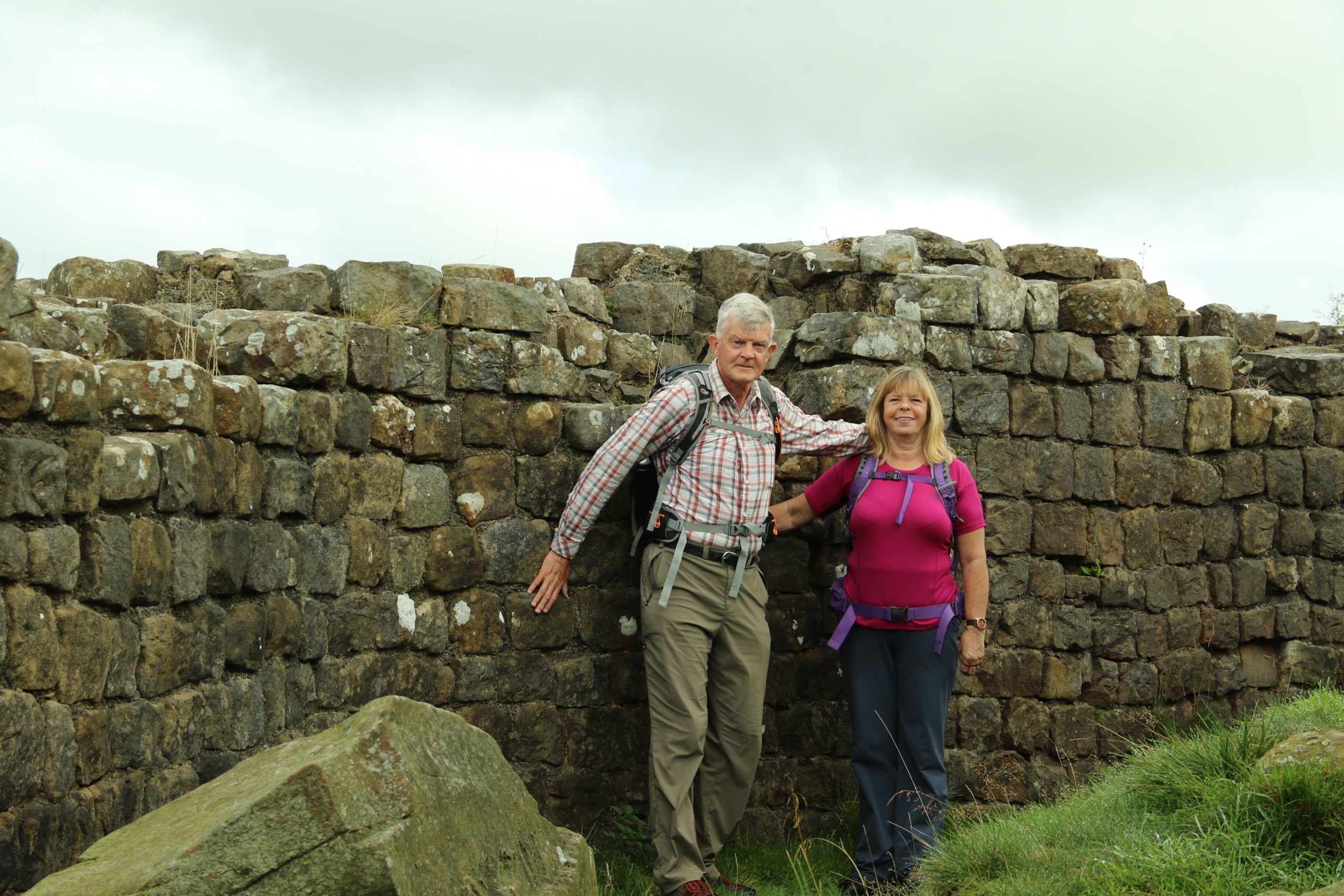 Our recent 'career' with Mickledore started off fairly locally, walking along Hadrian's Wall. It was so good, we booked another couple of holidays immediately afterwards.
What we like about Mickledore is that the accommodation is always reliably first class – with a previous company we have actually been given a barn! No kidding! We also know that the office is able to sort out problems before you are even aware that there are problems so you never have any. And just the sheer efficiency of getting you to the start of the trail and the luggage transfer every day – it's spot on every time.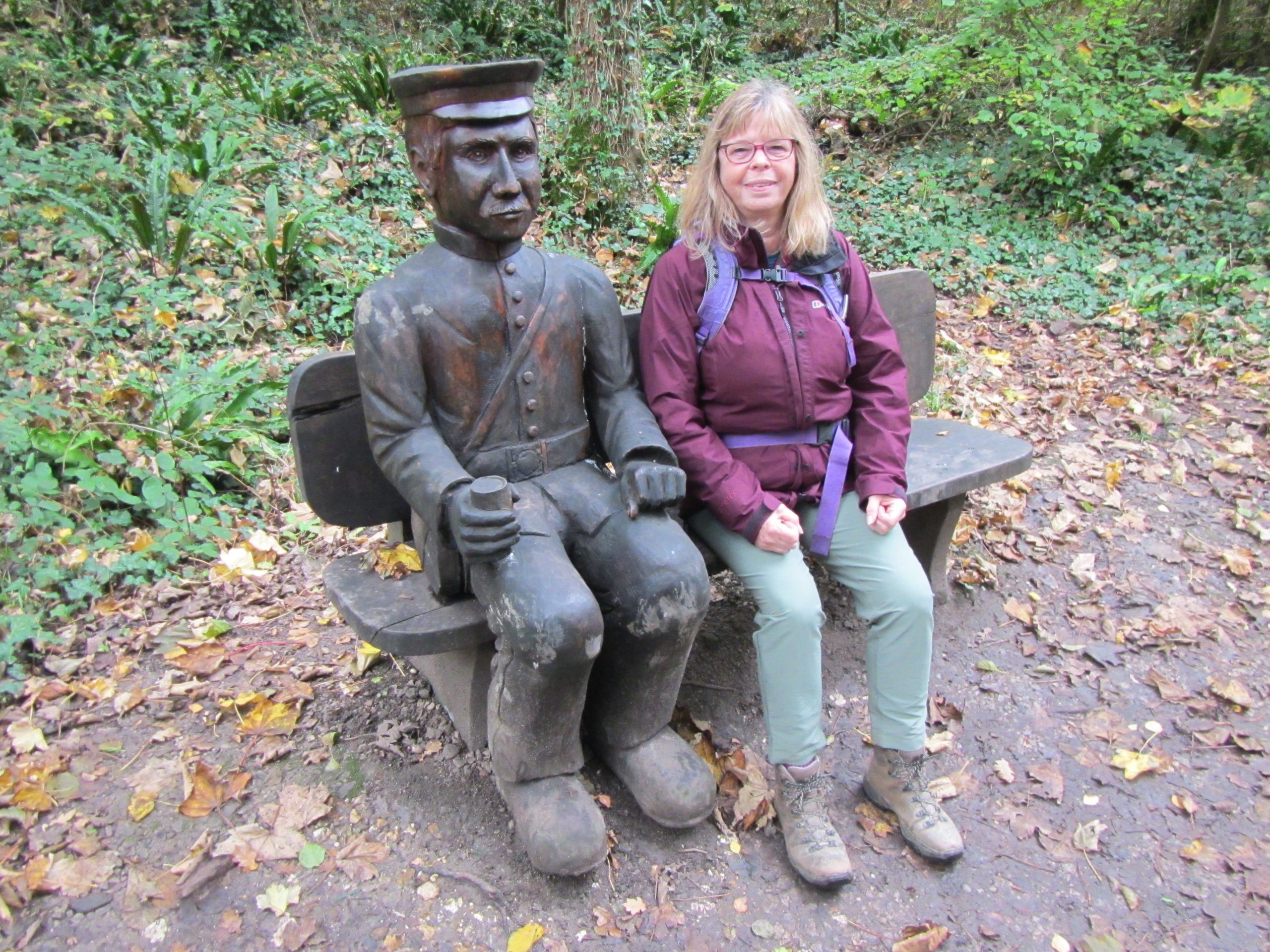 You do need some gumption to do these trips – you can still get lost if you try hard enough or suffer a little lapse of concentration and it can rain as, let's face it, it's England – just get some decent waterproofs and you're sorted, of course. But everything else Mickledore has in hand.
For us the joy of a great walking holiday is the people you meet on the trails. On our recent holiday we met an American couple in the pub who seemed to own half the Caribbean! And we met some people who were fans of Max the Dog which got us friendly and chatting almost immediately. Very occasionally on the trail you meet someone you know. On the Isle of Wight Coast Path, we met Chris who we last saw in Kazakhstan on a KE Adventure Trip!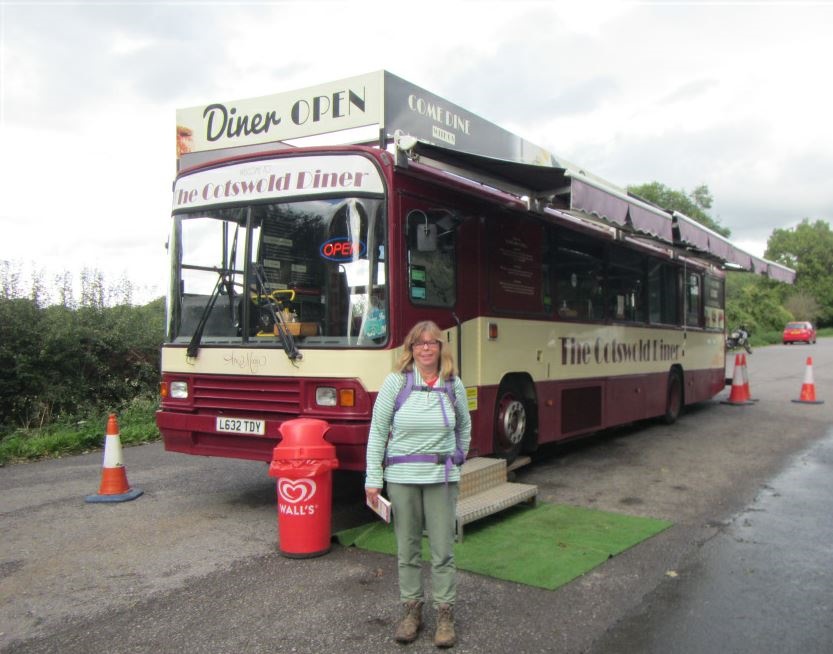 The other things both Dawn and I are partial to is good coffee and cakes. I'm also mad keen on roadside cafes and in fact was famous for having all my lunchtime meetings at roadside cafes – I think it used to drive people a bit mad! Just love the café recommendations from Mickledore and recently on the Cotswold Way, we definitely got one over on the Americans we met, when we recounted a fantastic café stop experience at a converted double decker bus. They hadn't spotted it behind the hedge and it wasn't in their walking notes provided by whichever company they'd booked with!
We also reckon you've got to have a very good sense of humour, because the unexpected can always happen. Broadway Tower, for instance, is being renovated so it was completely boarded up and just looked like a scaffolded lump, but the two girls in the information centre were lovely and very pleased to see us. We had such a good laugh, it ended up being one of our favourite visits on the Cotswold Way.
We always pre-book our evening meals on the advice of Mickledore, either in the accommodation or locally. On our recent Cotswold Way trip, two restaurants stand out. The Mount at Stanton was outstanding. In Bath we treated ourselves to some Nepalese food at Yak Yeti Yak which was very good, hot and spicy (and also the cheapest meal of the trip!)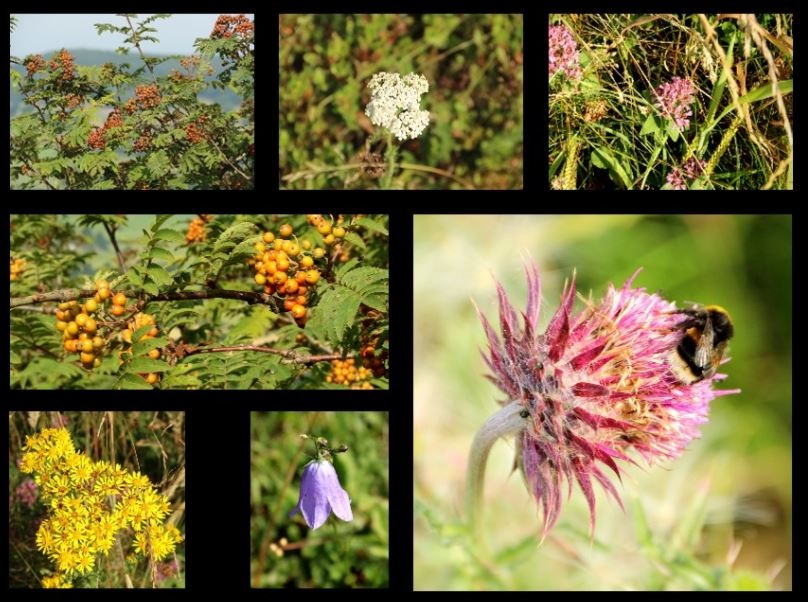 Of the two trips we've done this year, the best section of the Cleveland Way was Sutton Bank – I've never seen so many butterflies, caterpillars and birds. It was like walking through a nature trail.
On the Cotswold Way it was definitely arriving in Stanton which is your perfect vision of what you think the Cotswolds is going to look like. 43 of the houses are Grade II and it's set in just endless rolling countryside.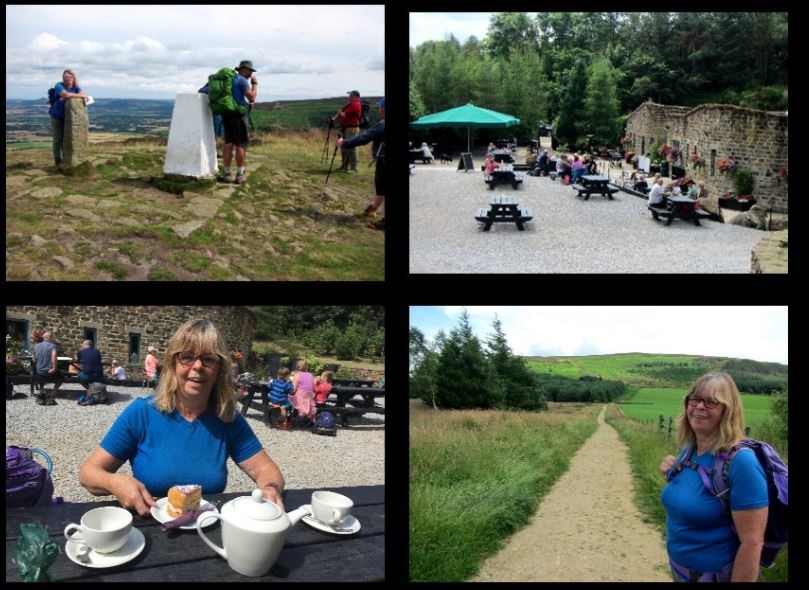 We've done 5 Mickledore holidays in all – Hadrian's Wall, Dales Way, Isle of Wight, Cleveland Way and Cotswold Way. Our absolute favourite was the Dales Way. You walk through all the scenery used for the new All Creatures Great and Small TV series. One of the farms we went through was the actual farm that the series used for the girlfriend's farm.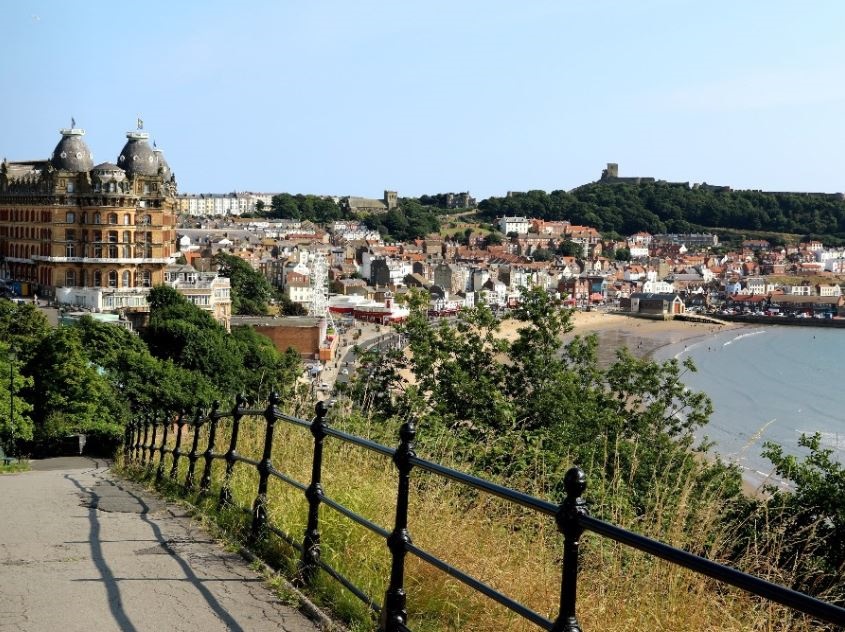 What's next? Well, we've booked several holidays abroad including Ukraine and Moldova with KE! With Mickledore we've penciled in the Thames Path for our next UK trip although we hope to do a few next year. We think that there might be some new Mickledore holidays coming out soon. Fingers crossed as we'd love to get to the Isle of Man and the Scilly Isles soon. But I guess we need to watch this space for details!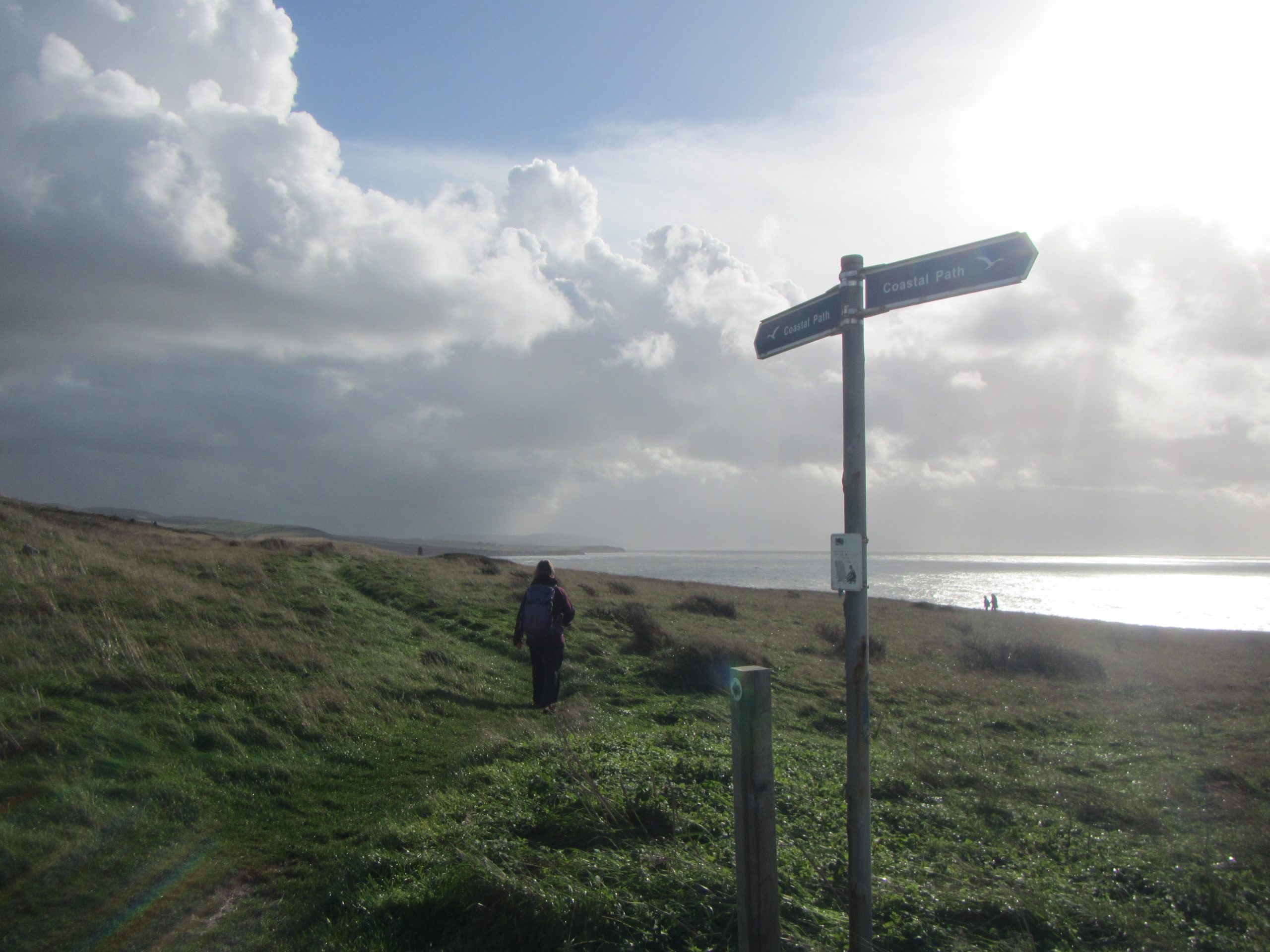 Thanks to all the staff at Mickledore for all our UK walking holidays. They've been perfect."
---
If you'd like to talk to us about any of the trips Paul has done, then please do give us a call on 017687 72335. We'll happily help you on your way to making some great memories too on the trails and yes, we have some new holidays coming your way very soon indeed!
We'll leave you with a few more of Paul's lovely photographs!