Family Time on the North Devon Coast
By Katie Armitage
Last August my sister Bethany and I walked from Minehead to Woolacombe on the first section of the South West Coast Path. We'd just launched our North Devon holidays and I was very excited to share my adventures with you all … let's dive in!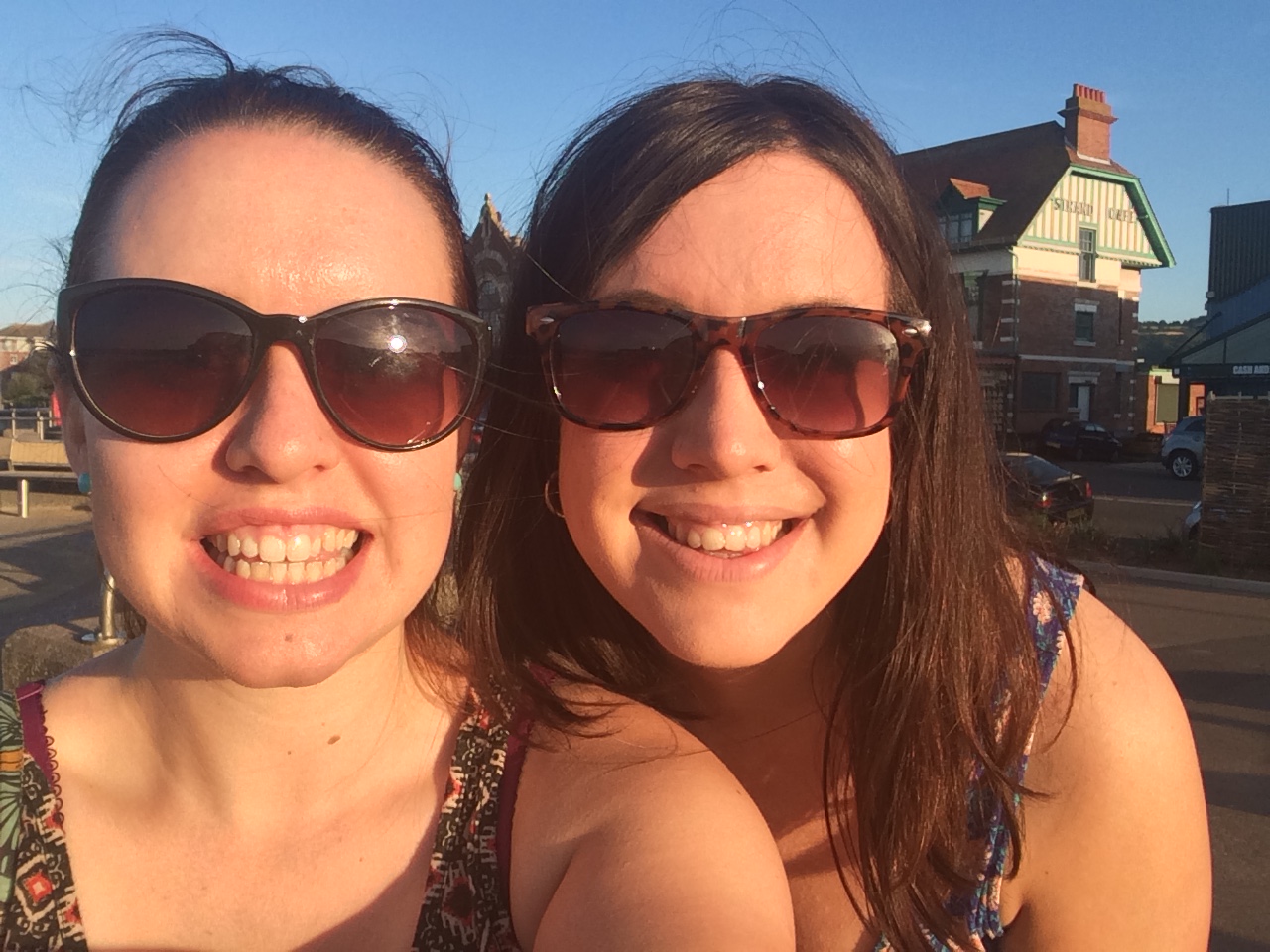 Day 1: Minehead to Porlock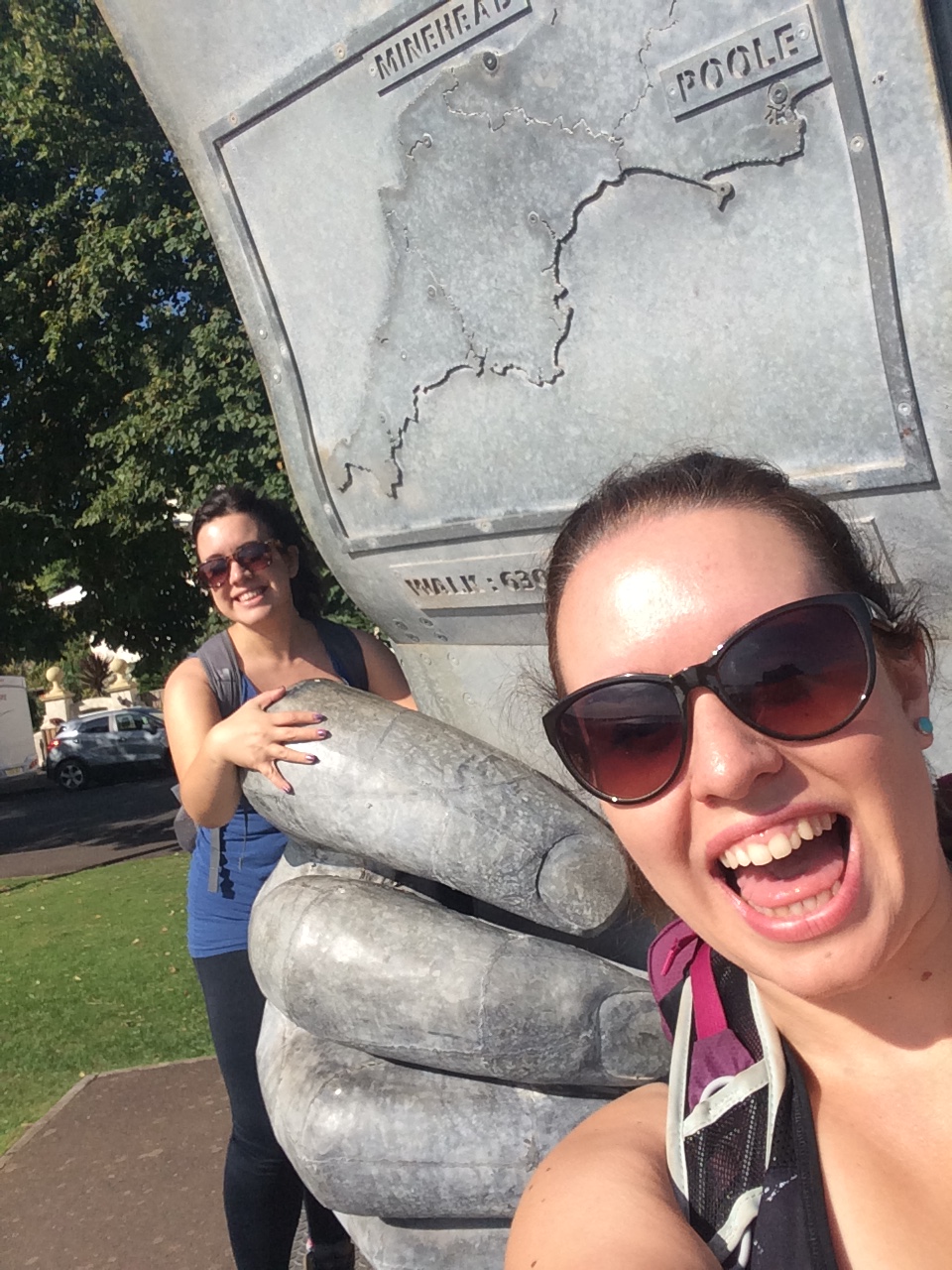 We arrived into Minehead late afternoon yesterday which meant we had just enough time for a quick paddle in the sea before dinner in the sunshine!
After a delicious breakfast this morning we made our way to the official South West Coastal Path starting point. The trail started fairly flat as we left Minehead along the quiet coast path. We then reached a woodland and began the climb up North Hill. This was quite steep in sections and was rather tough going as it was 27 degrees today!
From the top of North Hill we were treated to stunning views across the moorlands of Exmoor and could even see Wales across the water.  We came across a group of wild Exmoor ponies grazing on the tops where the trail then divides. You have the option of taking the 'rugged route' or sticking to the main coast path. The 'rugged route' is a more scenic path taking you closer to the coastline on a narrow trail. We decided to stick to the main coast path and enjoyed unspoilt views of the rolling fields of heather.
The trail then takes you downwards into the picturesque village of Bossington where we had a refreshing drink in the much needed shade. With only two miles left of today's walk we followed the path but took a slight detour for a quick dip in the sea!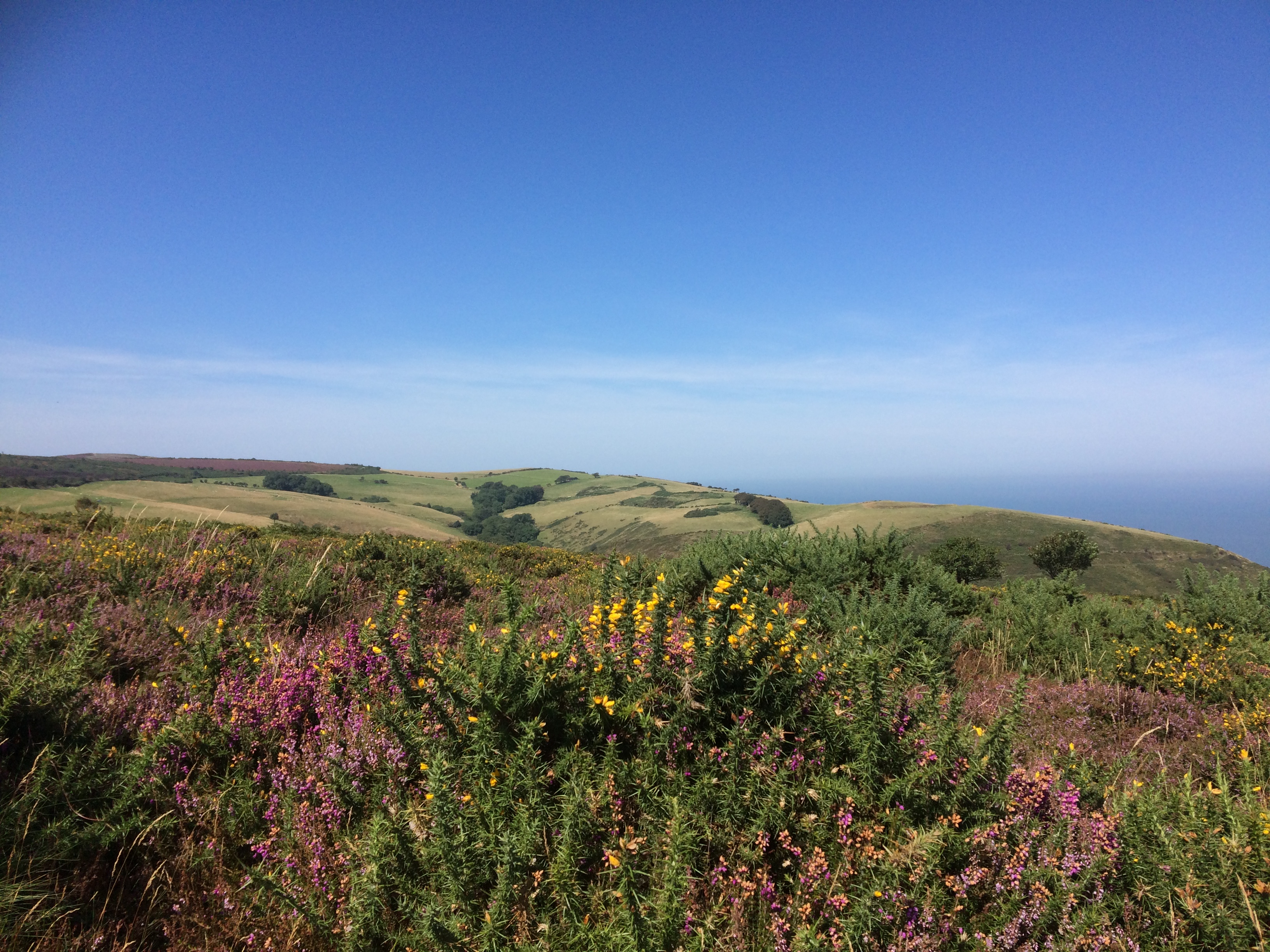 We reached today's destination of Porlock which is filled with thatched cottages and old narrow characterful streets. Porlock has been a favourite place to visit by many famous poets like William Wordsworth and Samuel Taylor Colderidge and I can understand why.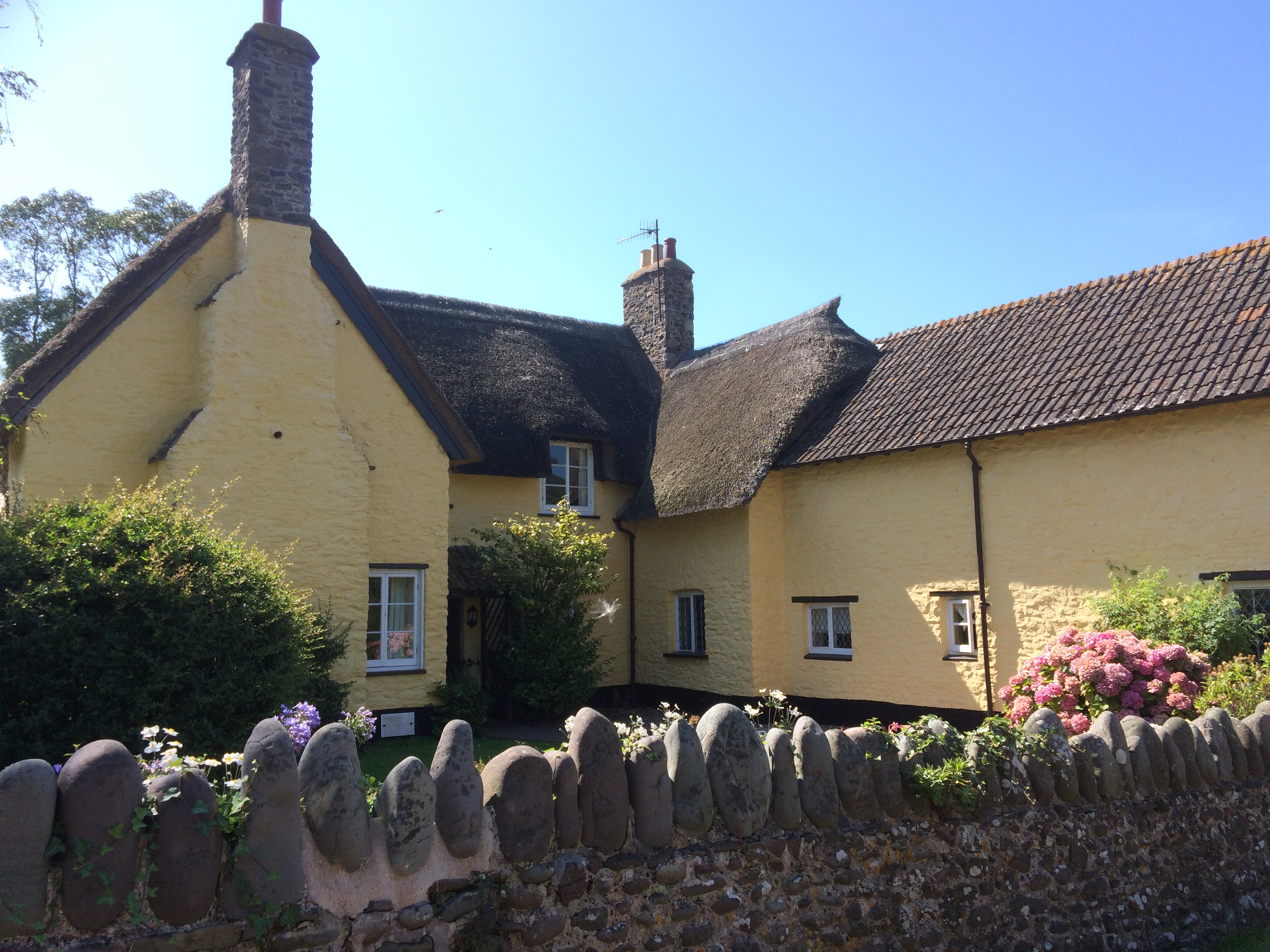 Day 2: Porlock to Lynton
Today we walked from the village of Porlock to Lynton which is nicknamed as 'Little Switzerland'!
We left the coastal village of Porlock and headed back towards the coastline to rejoin the trail. We followed the trail for two miles along the stoney coastline to Porlock Weir which has lots of thatched houses and quirky old pubs.
After Porlock Weir the trail begins a long climb through Yearnor Woods which was steep in sections but filled with ancient twisted oak trees. We were then rewarded by walking directly past Culbone Church which is a hidden gem of the South West Coast Path. Culbone Church is thought to be from the 6th Century and can hold a congregation of only 30 people.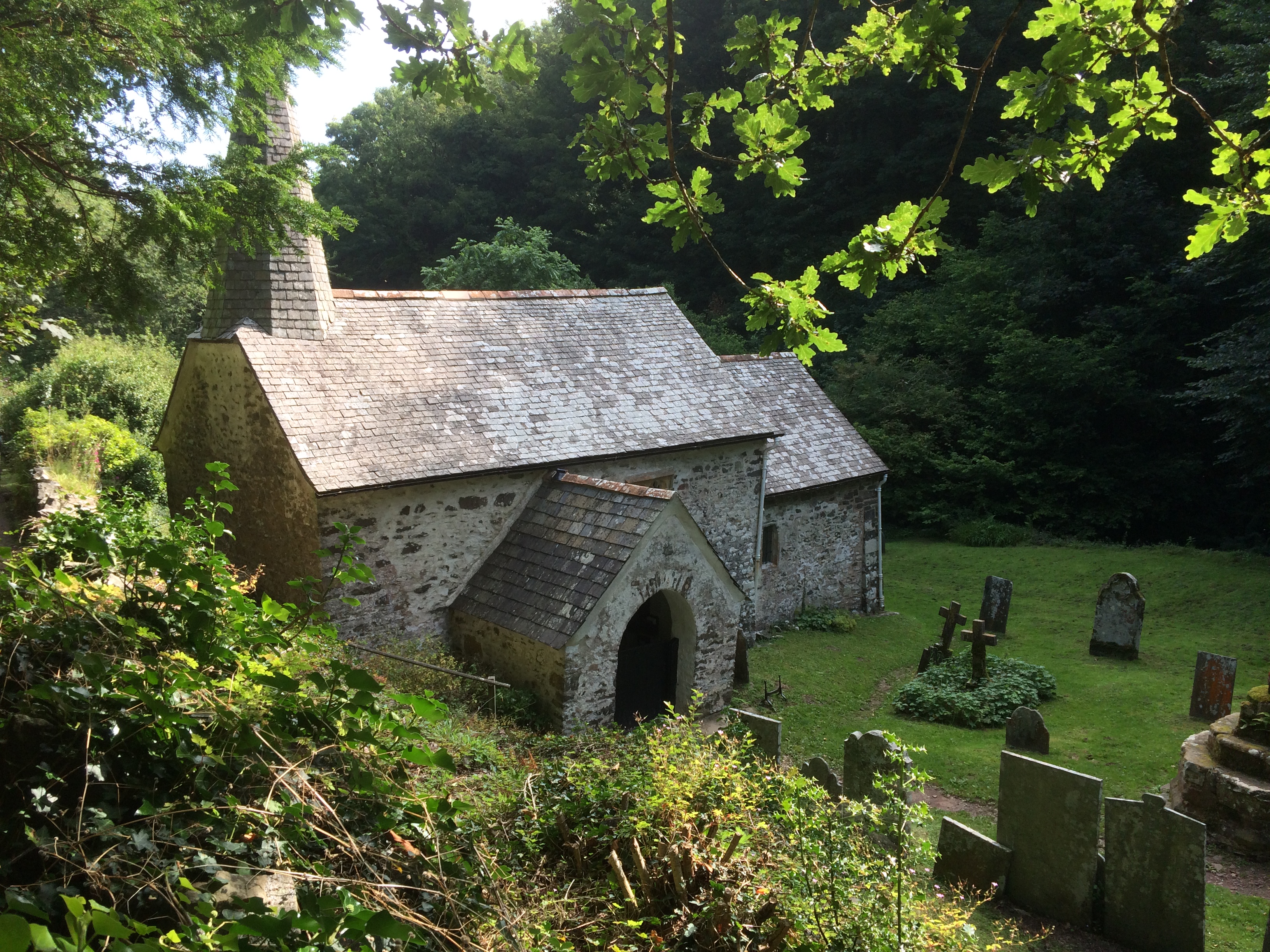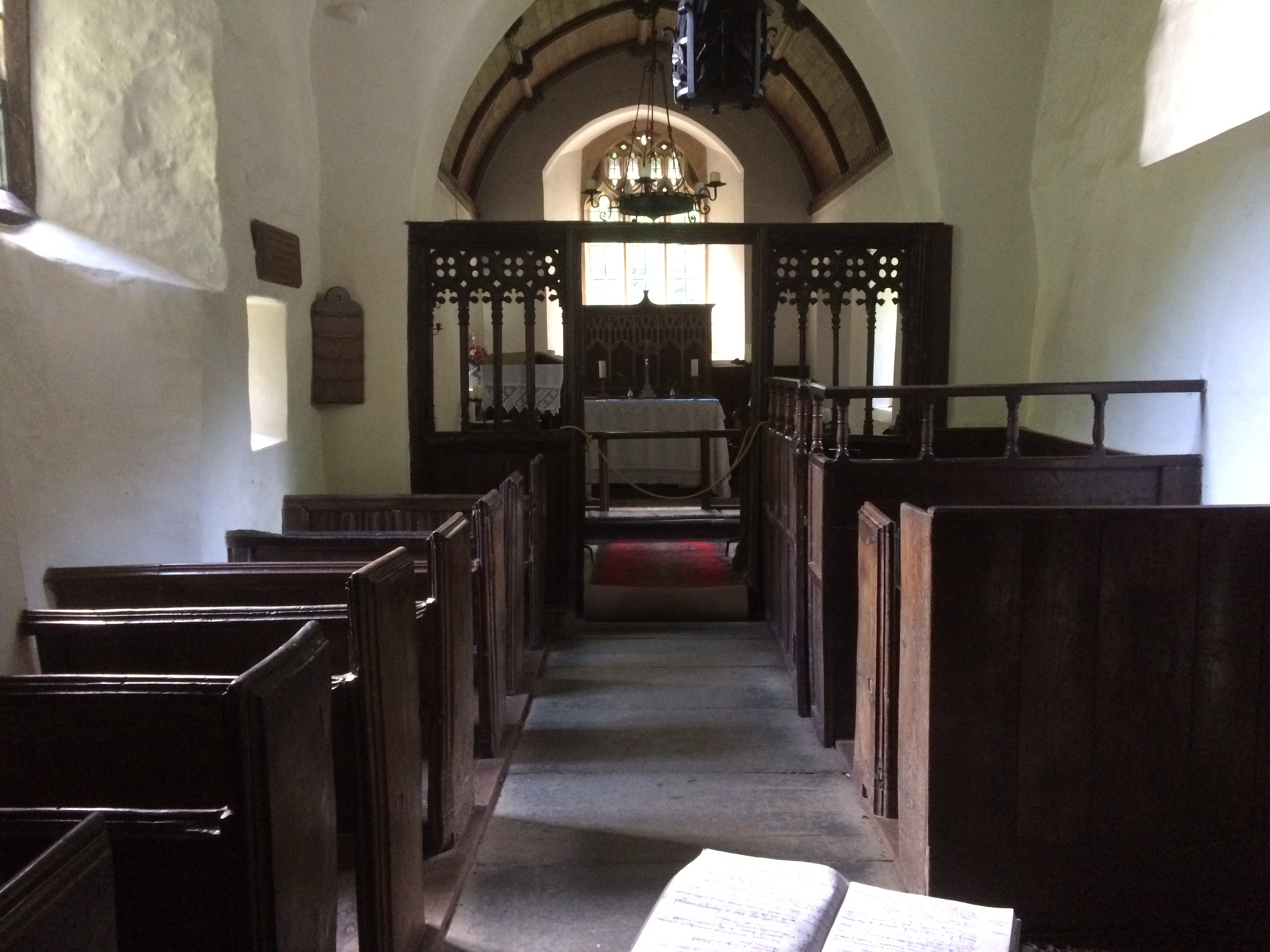 We then continued under the woodland canopy and crossed the Somerset-Devon border at Coscombe Linhay. The trail then deviated downwards to a 19th century stone cross that is know as the Sister's Fountain.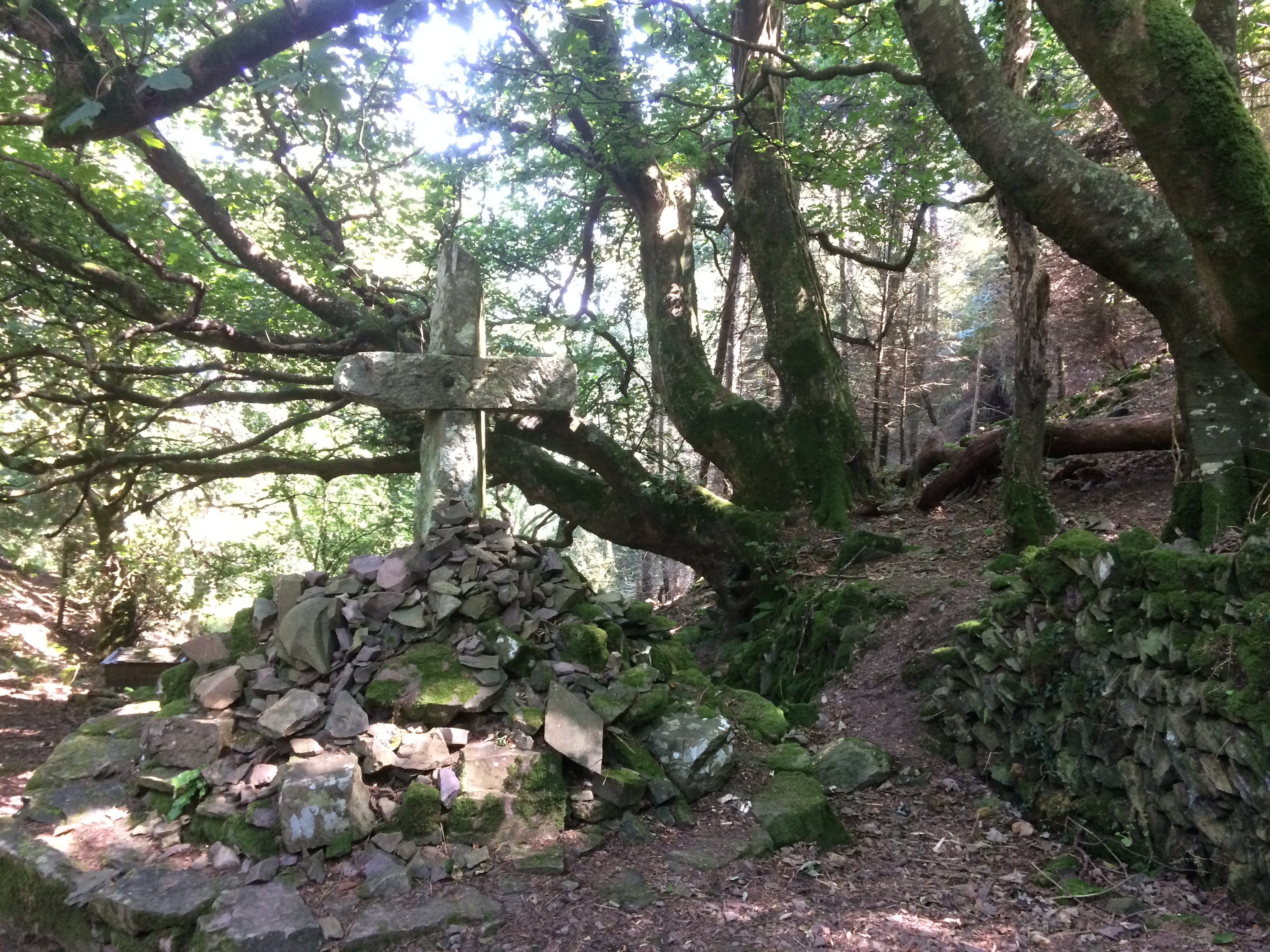 After a few miles the trail then opens up with spectacular views across the coast and we could see Lynton in the distance.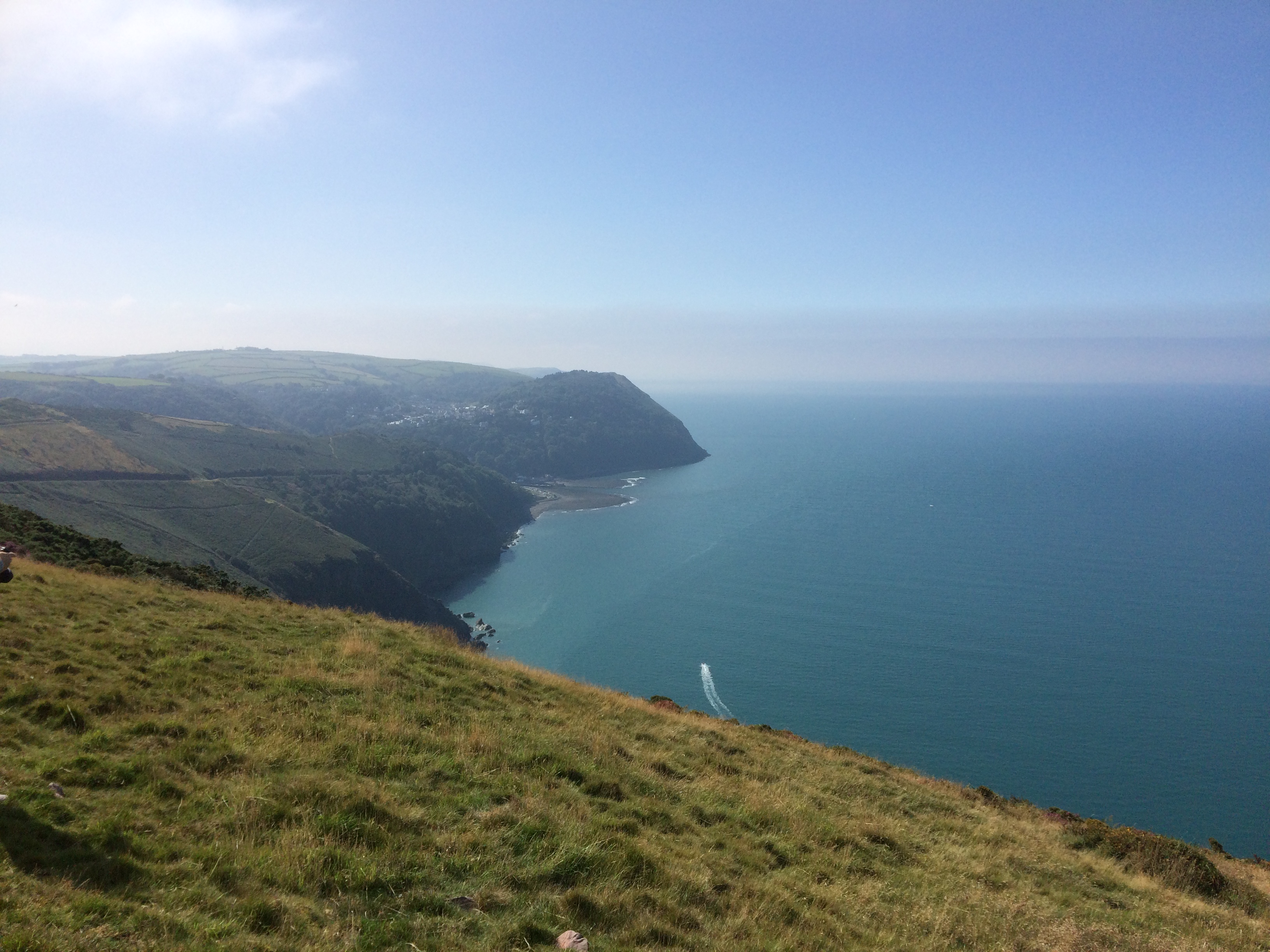 We wound our way down the coastal path to the bustling village of Lynmouth which is just below Lynton. You can either take the steep zig-zag path up to Lynton or treat yourself to taking a ride up the Cliff Railway from Lynmouth to Lynton. We chose to take the zig-zag route to finish off today's walk.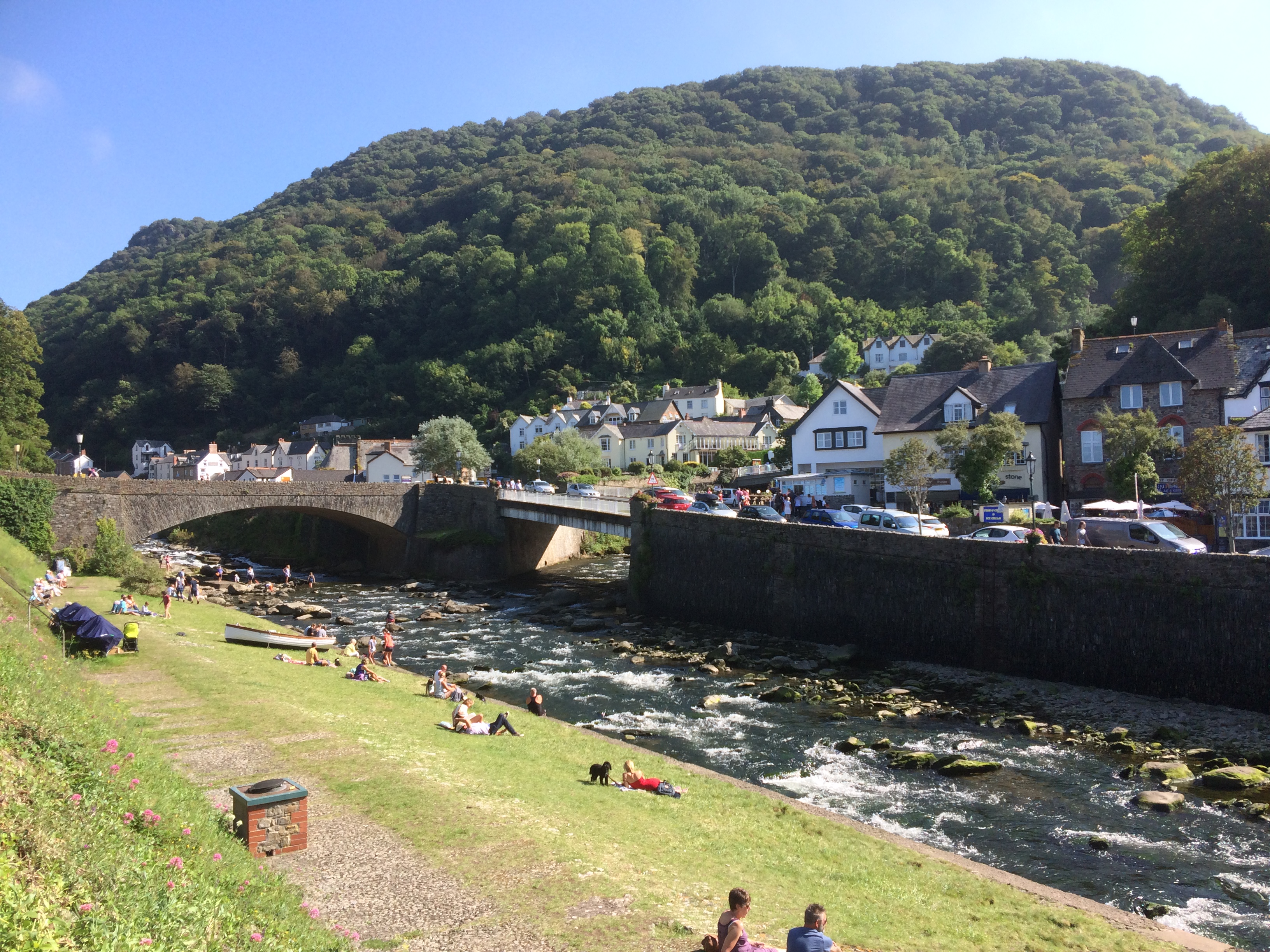 Day 3 Lynton to Combe Martin
After leaving 'Little Switzerland' (Lynton) we began our longest day to Combe Martin. We had an early start as today's walk also included walking up to the highest point of the whole South West Coast Path!
We made our way from Lynton through the early morning sea mist and reached the Valley of the Rocks. This is one of the most dramatic parts of the trail which was formed by the last ice age and is made up of many different rock formations. The most impressive was Castle Rock and we also spotted several wild goats here.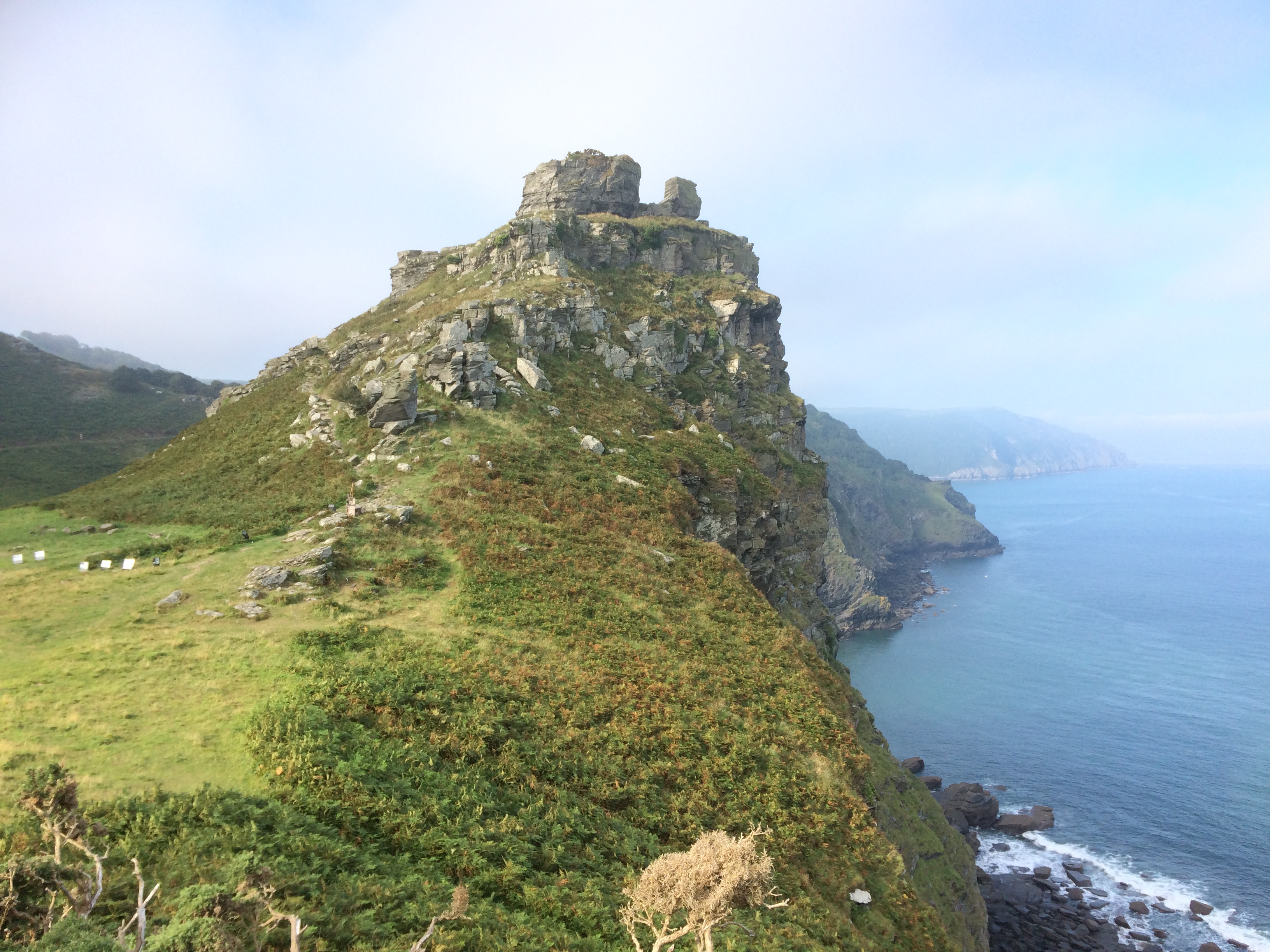 We then had a bit of road walking up through woodland in the lovely shade which took us back up onto the narrow coastal path. It was such a clear day that we could still spot Wales in the distance.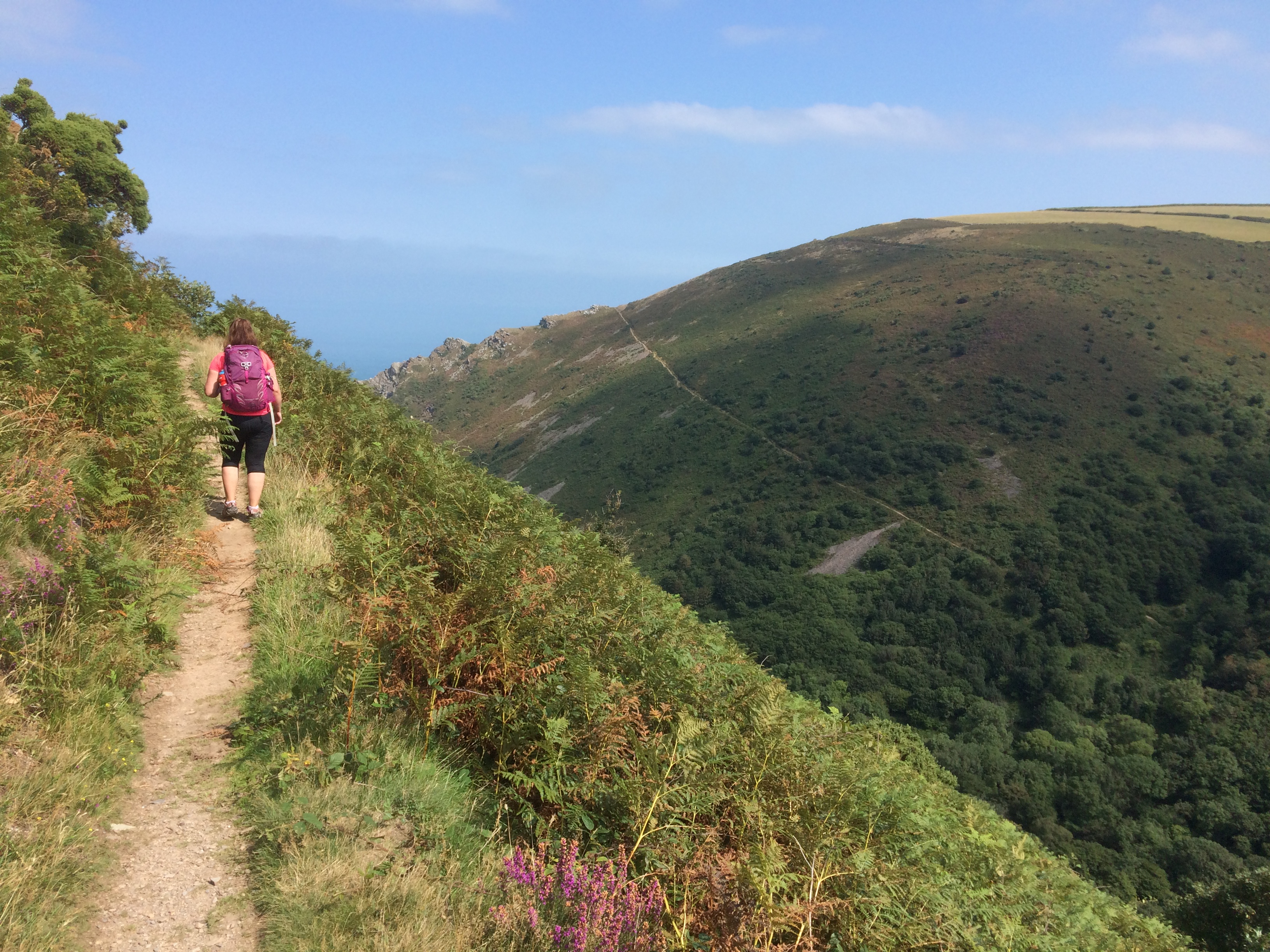 We reached Highveer Point and then made our way down towards Heddon's Mouth where the trail meets the Tarka Trail. The Heddon Valley is one of the steepest valleys in England. So we had a tough climb ahead up to the highest point on the trail, Great Hangman's Point. Which had sharp zig-zag turns and was very steep but luckily it doesn't last too long until you reach the top and the views were worth the climb.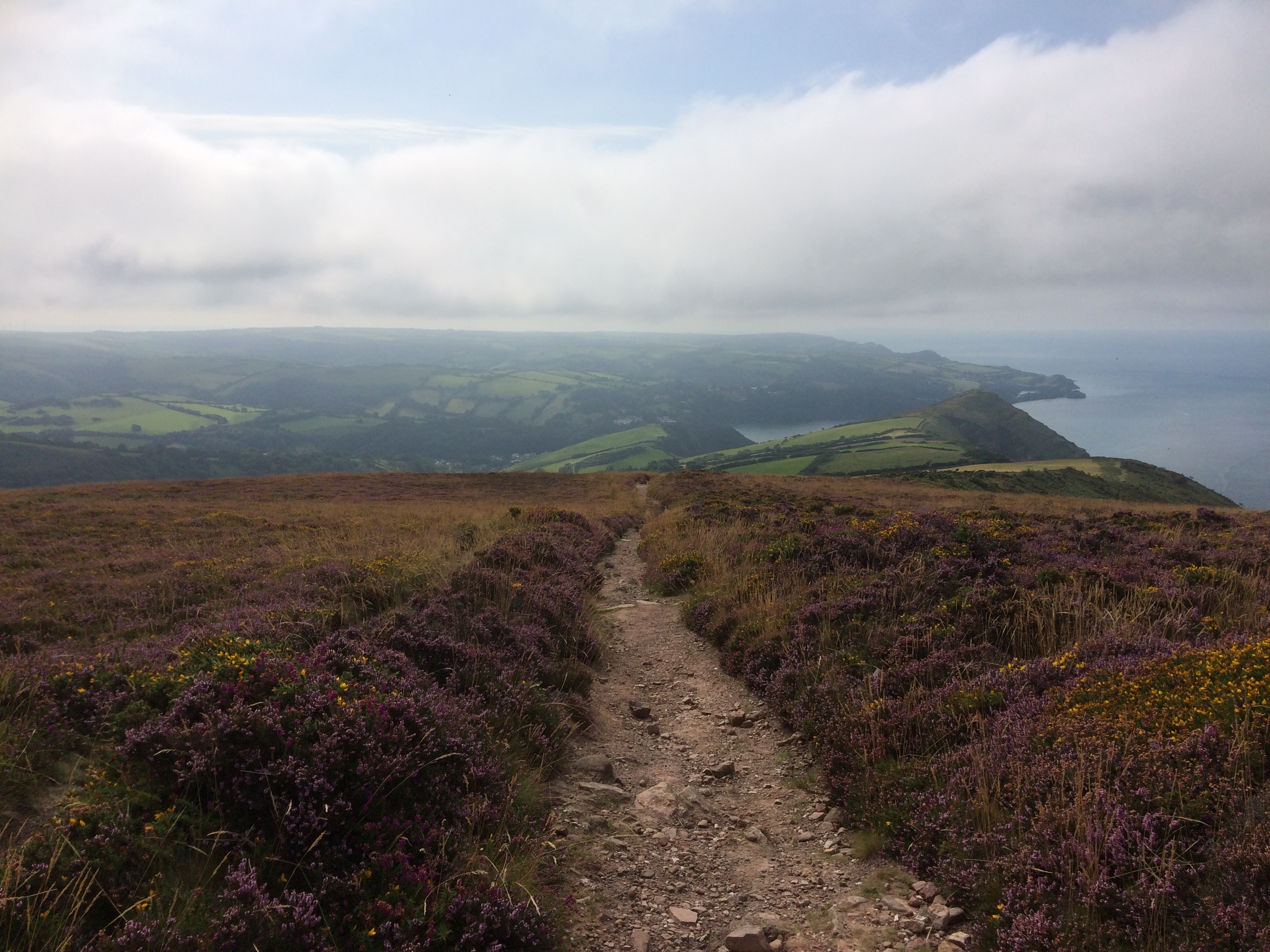 We then made our way downwards passing Little Hangman (which is an optional climb) down to Combe Martin where we were looking forward to putting our feet up after an exciting day's walk.
Day 4: Combe Martin to Ilfracombe
After yesterdays tough day of walking we were looking forward to a shorter walk to the popular tourist spot of Ilfracombe.
Today's walk started with sections of quiet road walking with a few steep climbs out of Combe Martin. We were treated to beautiful views and could catch glimpses of yesterdays walk of Great Hangman's Point which still appeared behind us in the distance.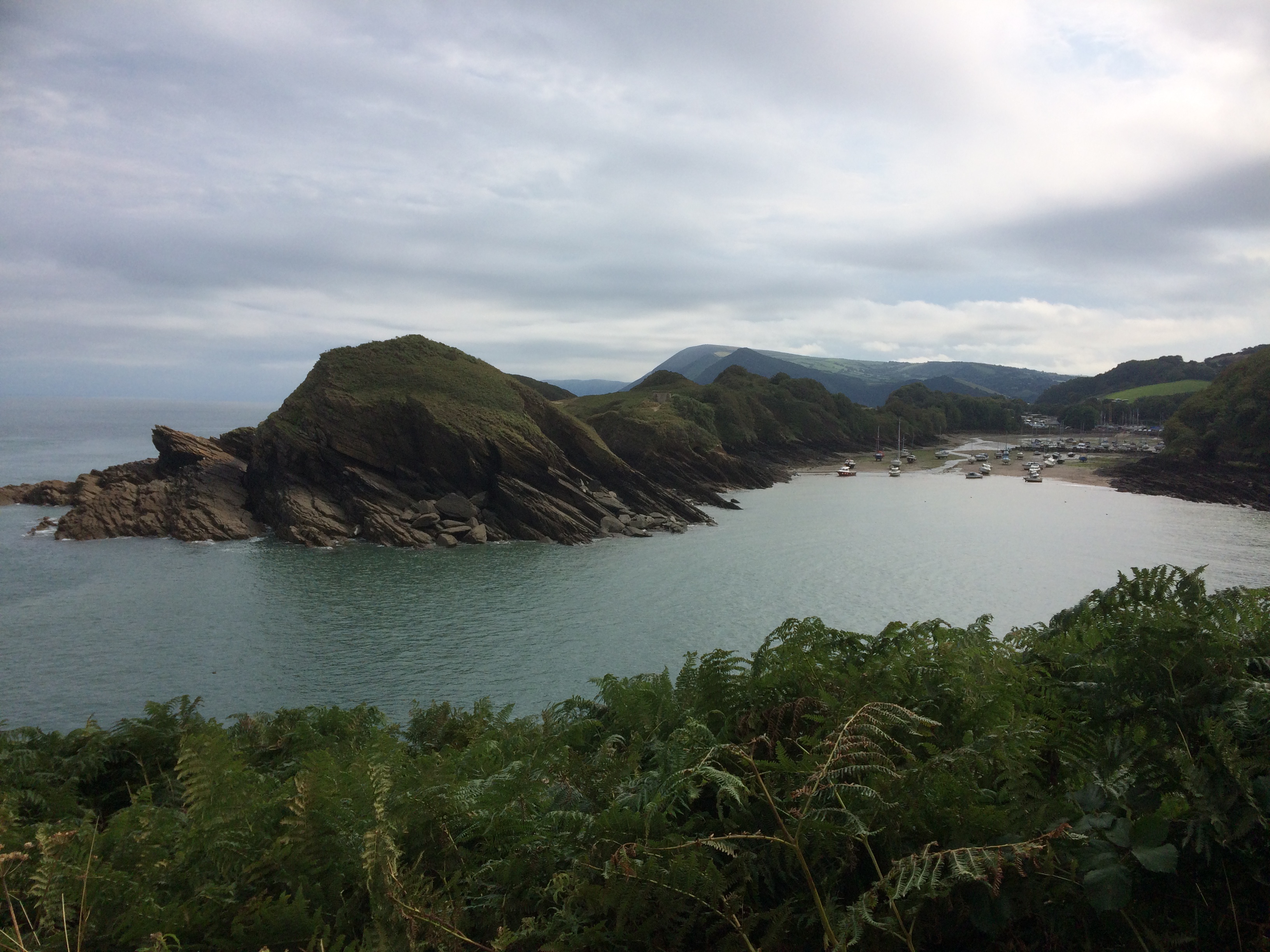 We then passed through Watermouth Bay where the trail then hugged onto the coastline. We climbed up and down lots of steep winding steps onto Rillage Point.
From Rillage Point we could see Lundy Island just off the mainland. If you wish to take a rest day then Ilfracombe is the perfect spot! You can take a boat trip to Lundy Island for the day and its a great way to explore and to hopefully spot some seals!
The trail then took us over the top of Hele Bay and into Hele which is a wonderful spot for a cup of tea by the sea! We then climbed up the steps and zig-zagged our way up Beacon Point and were rewarded with spectacular views of Ilfracombe.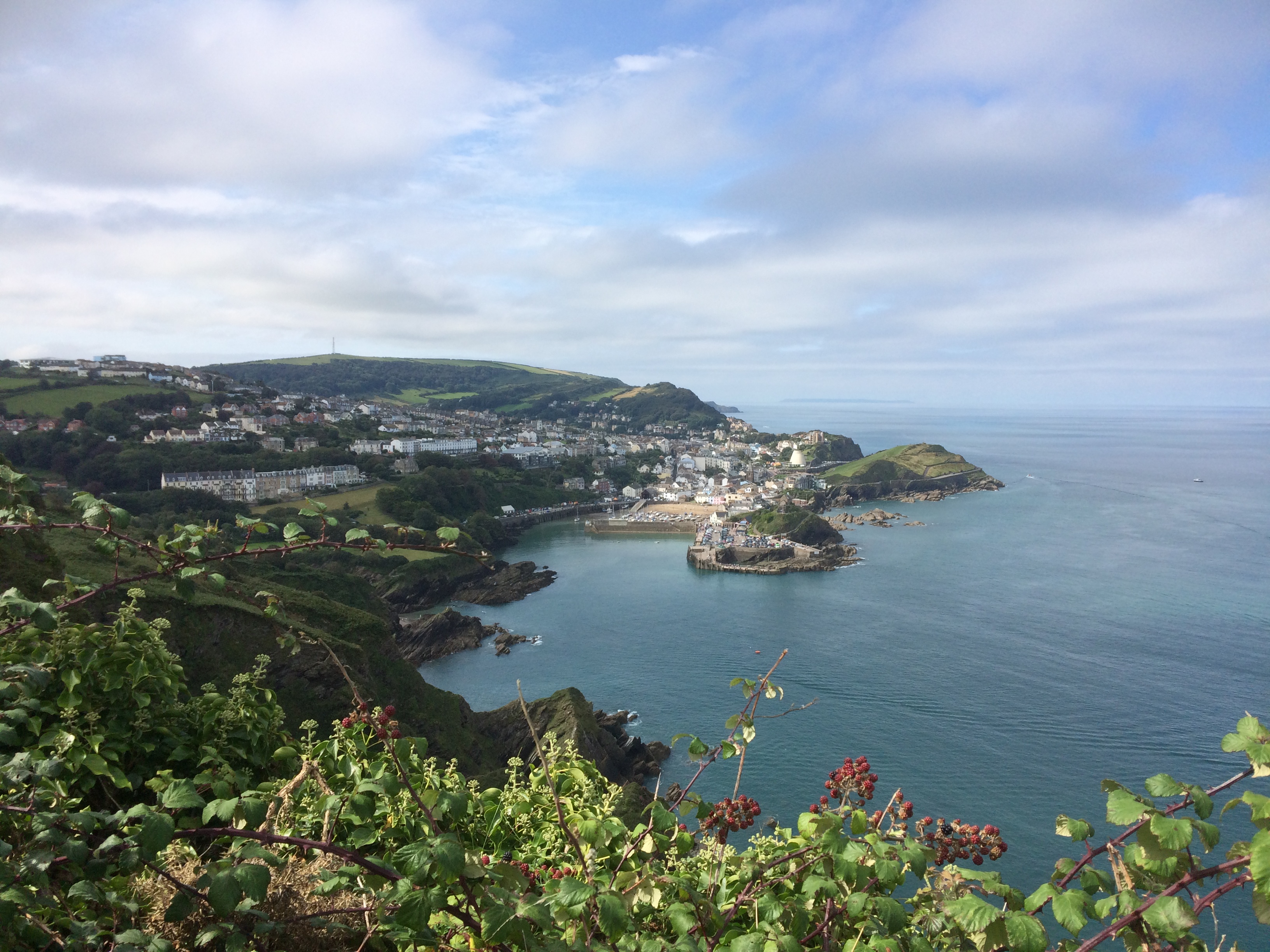 As we got closer to Ilfracombe we spotted 'Verity' which is a steel sculpture designed by Damien Hirst and installed in 2012. As it was a shorter day we had time to explore the town before heading to our accommodation for the night.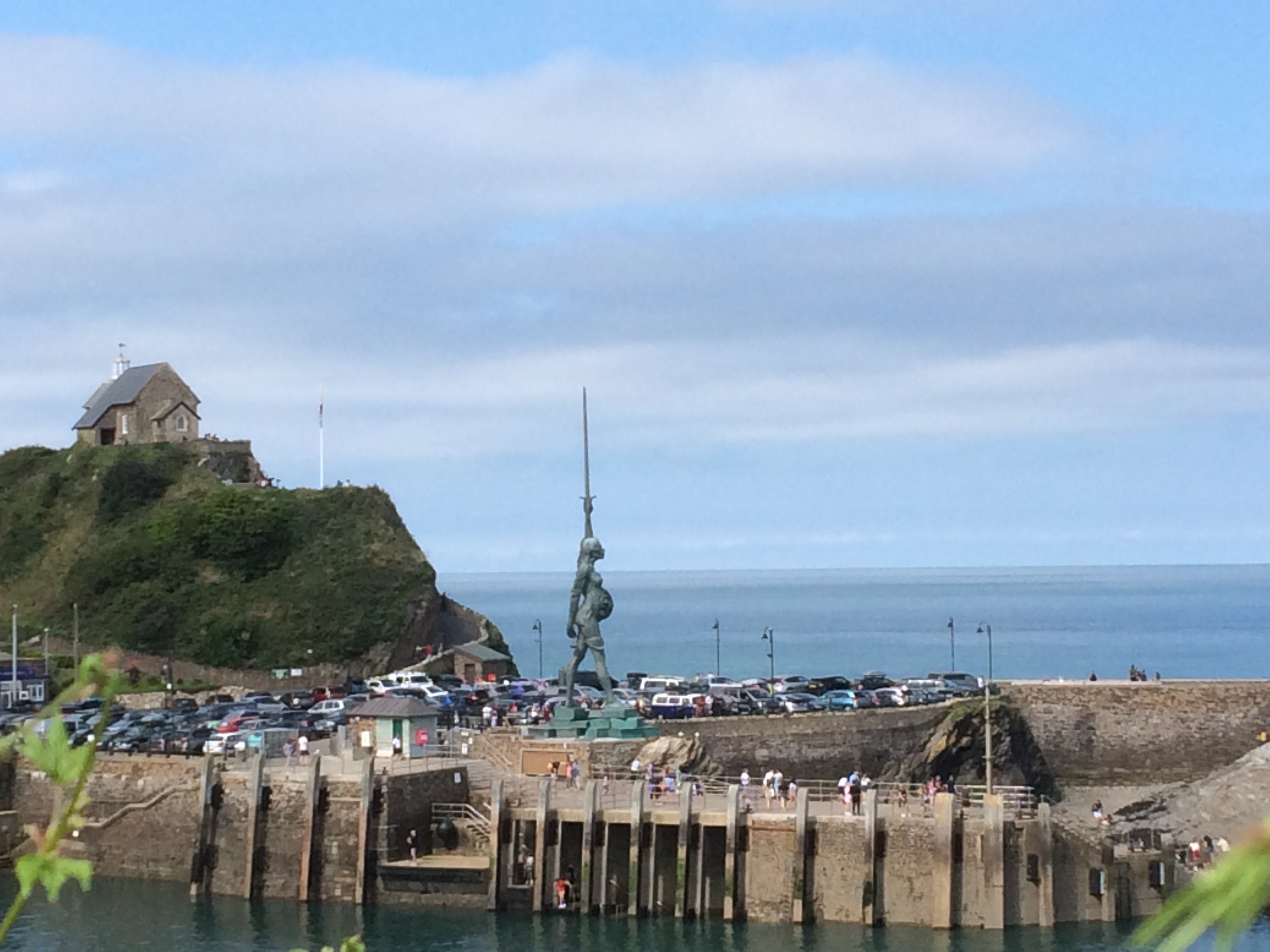 Day 5: Ilfracombe to Woolacombe
Today is our last day of walking along the coast path. We've been really fortunate with the weather but today it was non stop rain. We left early to tackle today's rainy walk which started with a climb out of Ilfracombe through Torrs Park onto the coast path.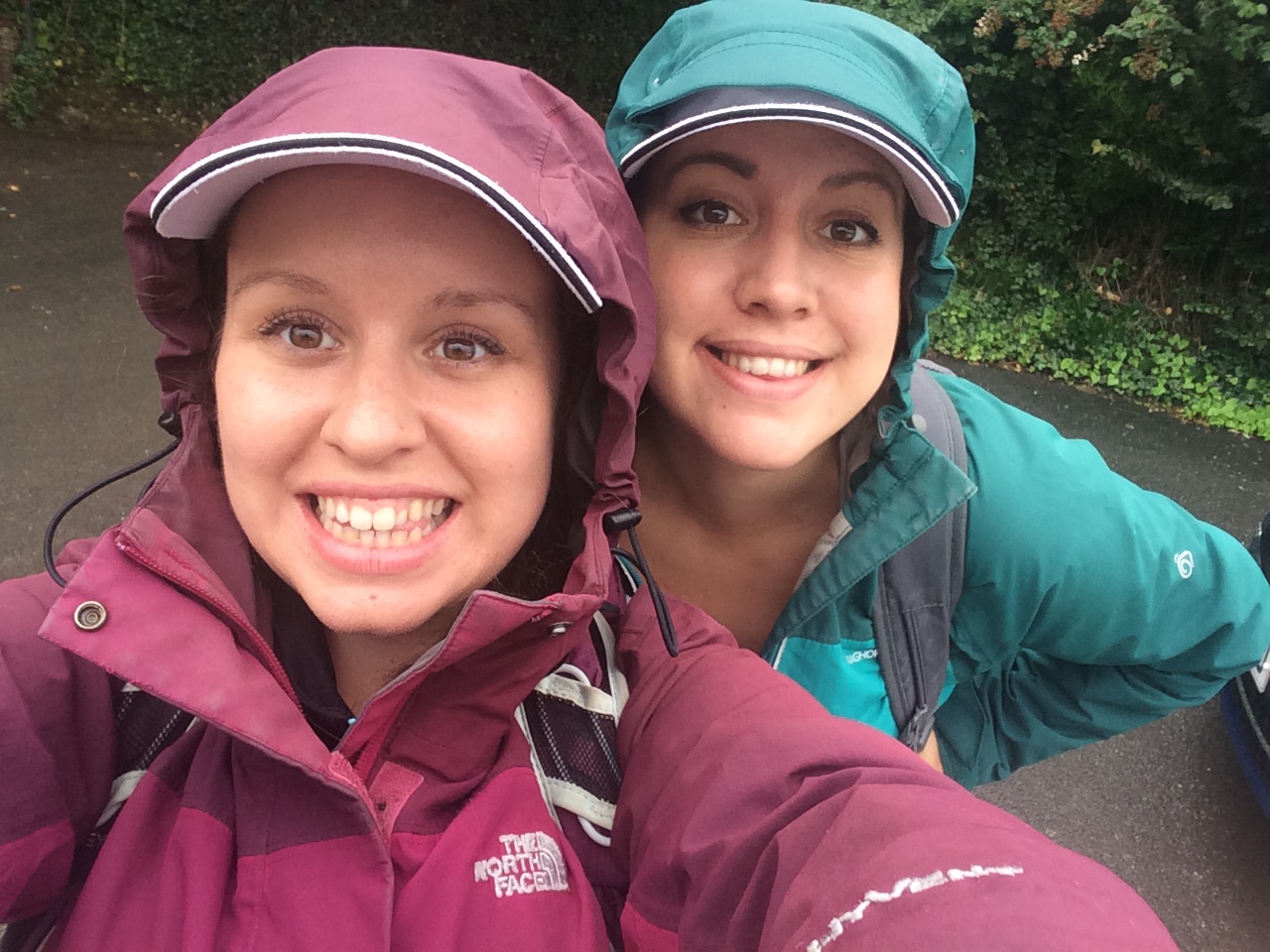 We crossed over a few fields and had to keep close to the side as there was quite a lot of cattle.  We passed Breakneck Point and then we joined a quiet tarmac road which lead us down into the small coastal village of Lee. It was a steep climb out of Lee on the road but we soon rejoined the coastal path at Damage Cliff.
From Damage Cliff we zig-zagged our way up and down lots and lots of steps. This took us onto Bull Point where we saw our first lighthouse on the walk. From here the trail took us quite close to the cliff edge as we walked on to Morte Point. We caught our first glimpse here of Woolacombe beach which is one of the best beaches for surfing. Even on a cold and rainy day like today we spotted over 30 surfers!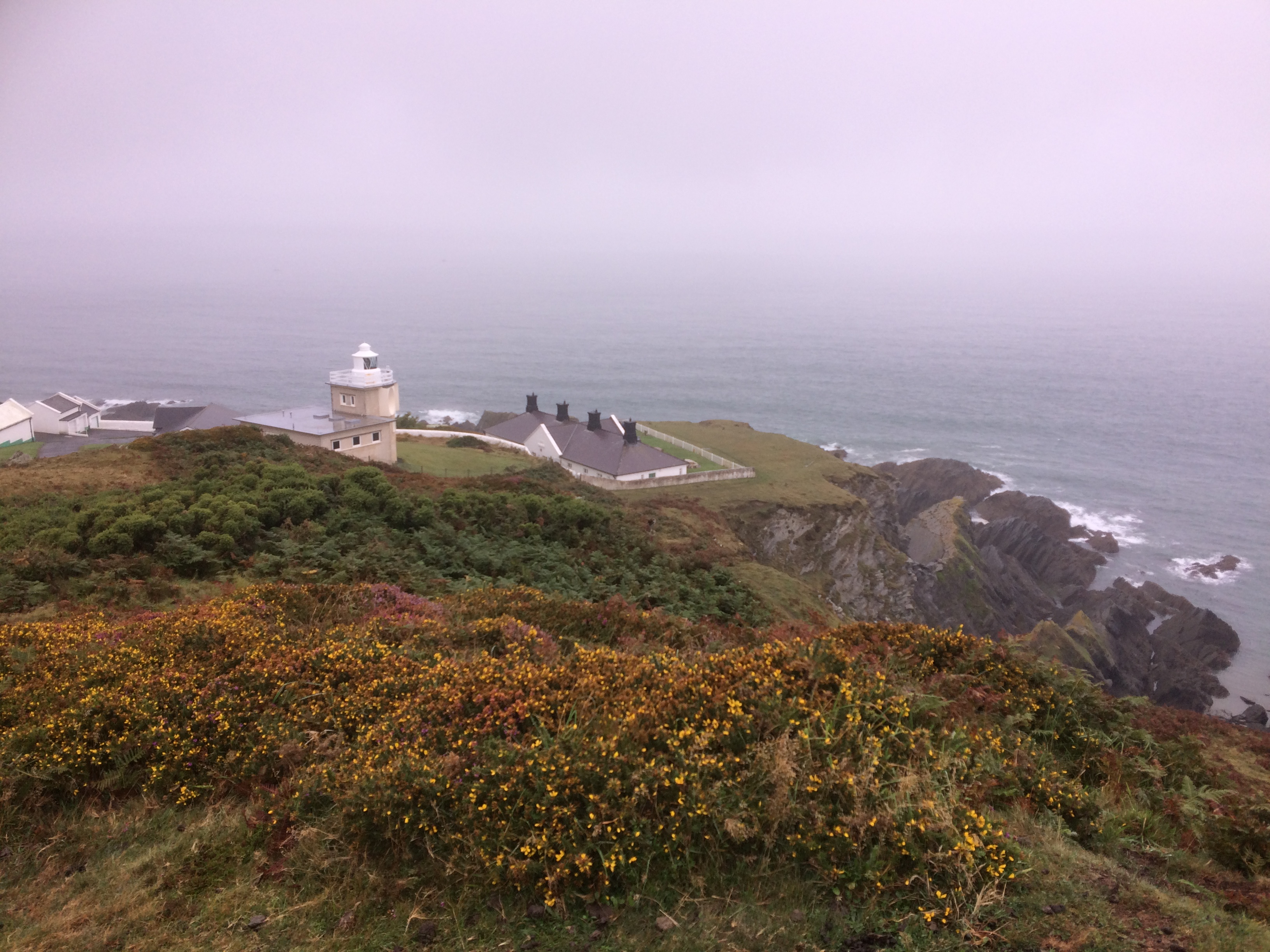 We walked into the main part of Woolacombe and celebrated finishing  our walk with a lovely Devonshire cream tea!
I hope you've enjoyed reading about my adventure along the South West Coastal path this week. If you have any questions about this route or any of our other holidays please do get in touch!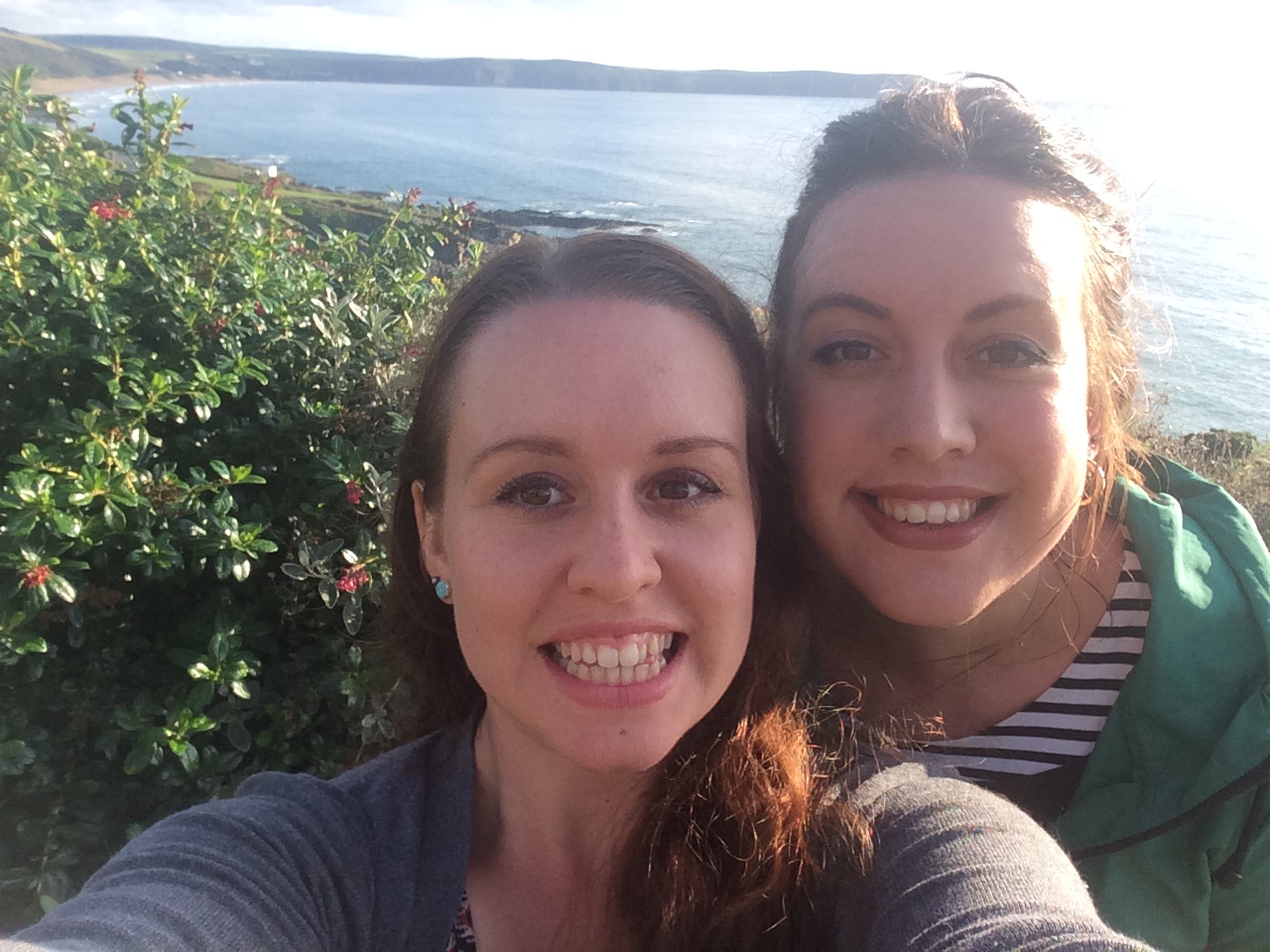 For more information on the North Devon coast email us [email protected] or to speak to one of our walking holiday experts, call 017687 72335.