An Introduction to our Walking Holidays in Ireland
By Mark Wright
Ireland is home to a host of fantastic long distance waymarked trails, and lately a great many of our repeat clients have been asking us if we can operate holidays in Ireland for them. Therefore, we've done just that. This week we have launched both the Dingle Way and the Kerry Way. Located on neighbouring peninsulas on the wild Atlantic coast, these are two of the most popular walking holidays in Ireland.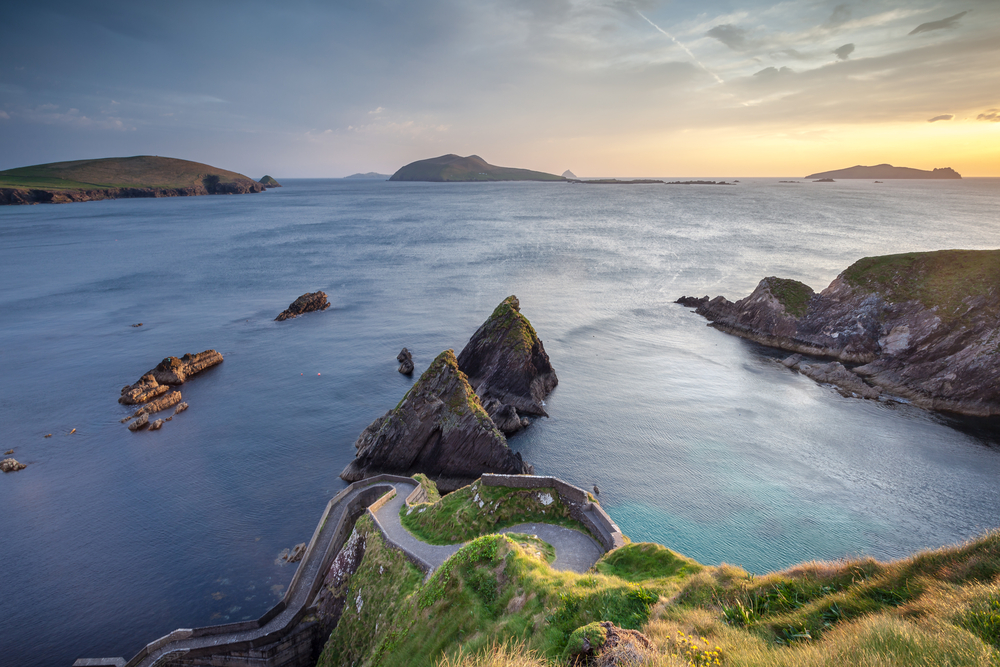 Both the western Dingle Peninsula and parts of the Iveragh Peninsula, the setting for the Kerry Way, are designated as Gaeltacht, a place where Irish language is spoken and Irish culture is honoured, notably in dance, song and crafts.
This extends to mapping too. Whilst the guidebook we provide has a detailed route description with supporting maps in English, your 1:50k Ordnance Survey Ireland maps will be in Irish. We recommended ahead of your holiday, you make yourself a pot of tea, lay the maps out on your kitchen table, and with guidebook in hand, familiarise yourself with the route. Don't leave it until the night before!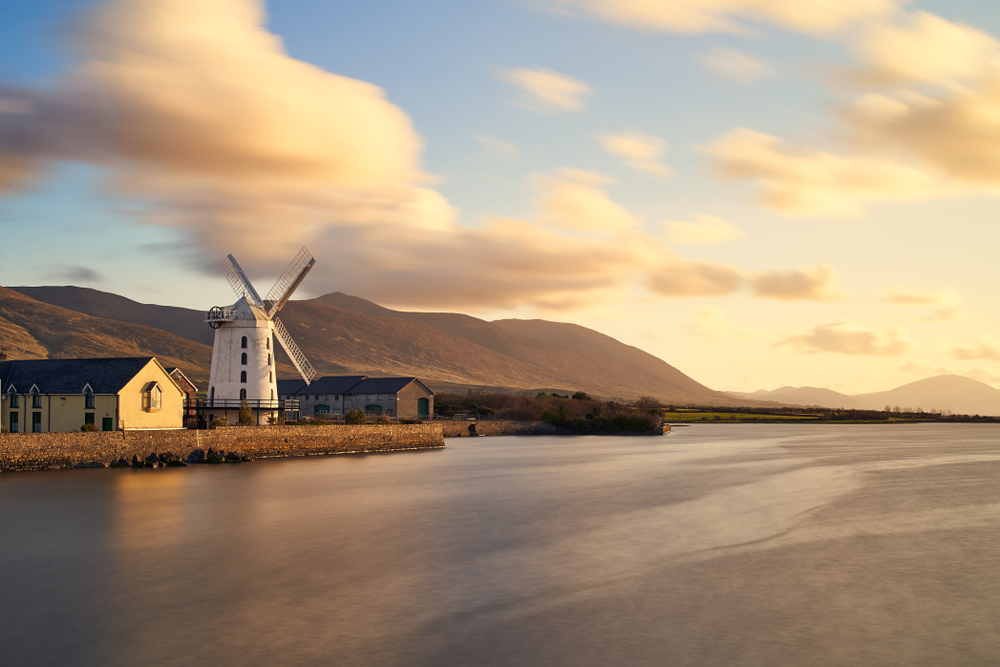 County Kerry in the south west corner of the country is the destination for our first two holidays in Ireland. Both are round trips, making a circuit of their respective peninsulas. The 116 mile Dingle Way starts and finishes in Tralee and the 123 mile Kerry Way about 35 miles further south in Killarney.
With the exception of where you finally depart the train, getting to the start of your holiday remains the same for both. The nearest and most convenient international airport is Cork. Buses regularly depart for Cork city centre where trains run frequently to Tralee, stopping en route at Killarney.
The most convenient ferry ports are Rosslare, if travelling from Fishguard in Pembrokeshire or Cherbourg in France. Alternatively Dublin, if travelling from Liverpool or Holyhead on Anglesey. Once there, trains run regularly from Dublin and Rosslare to Tralee.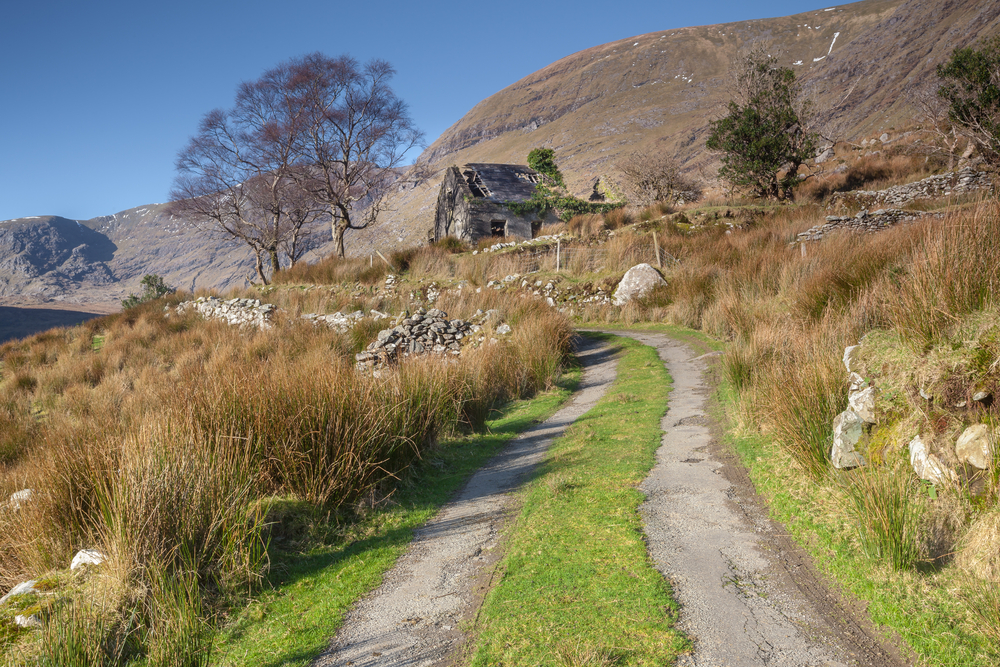 Seasoned walkers will find both these walks thoroughly enjoyable and hugely rewarding. However, they are challenging walks and deserve to be taken seriously. Due to the distances between locations on these peninsulas your holiday will involve some lengthy days, often between 15 and 20 miles long. The terrain varies considerably. On your holiday you'll experience a mix of tarmac road, boreens, rough farm tracks, forest tracks and even soft sands. On occasion you'll pass by precipitous cliff edges, traverse exposed ridges and cross wild open moorland. A full circuit of the Dingle or Kerry Way will prove a memorable experience.
If the thought of making a full circuit of the Dingle Way or the Kerry Way seems too much of an ask, then as with all our holidays, you have the option to walk a portion of the route. If travelling from afar you may wish to make the most of your time and experience a bit of both, by walking part of the Dingle Way and the Kerry Way. Simply tell us what you'd like to achieve and we'll help make that happen for you.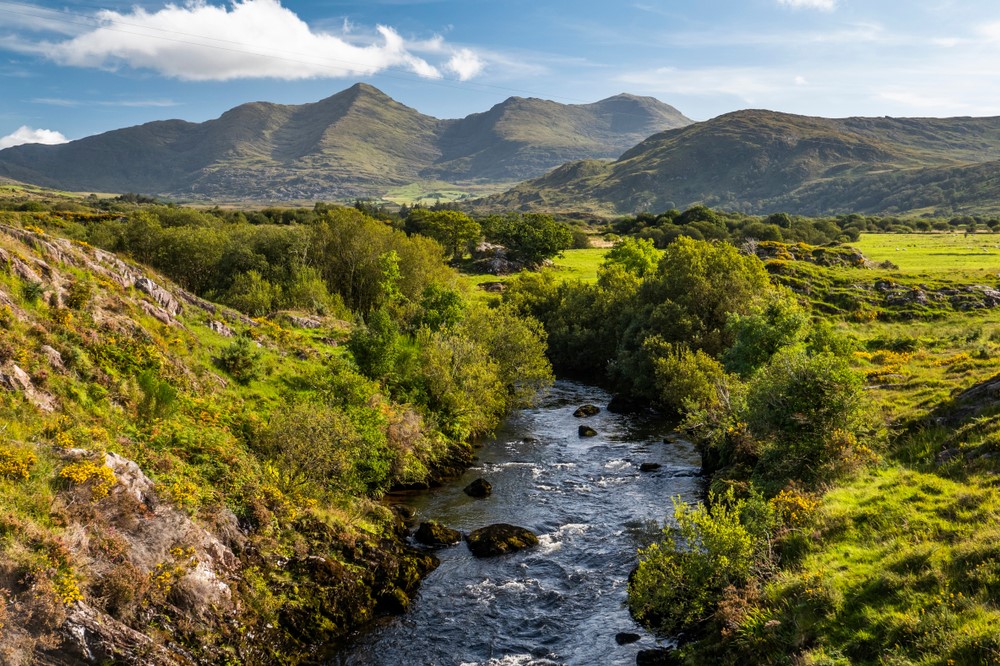 So, we have two routes, on neighbouring peninsulas, with almost identical travel arrangements, and walking similar distances over equally challenging terrain. Look a little closer however and you'll see they do differ.
The Dingle Peninsula is particularly rich with archaeological and cultural heritage and is renowned for its dramatic scenery and fascinating geology. There are many outstanding examples of stone circles, promontory forts and oratories. The Slieve Mish Mountains along with Brandon Mountain combine with miles of beautiful expansive sands, quiet country lanes, woodlands and wetlands to deliver a hugely varied and rewarding walking experience.
There is perhaps more of an emphasis on the Gaeltacht on the Dingle Peninsula with traditional live music, dance and artistic craft more prevalent. The wild Atlantic coast certainly lives up to its name here. The rugged coastline can feel extremely weather beaten at times. Salty sea air and high winds ensure woodlands are few on the peninsula. However it's by no means bleak. Wildflowers colour the hedgerows and with a blue sky above, luscious green grass beneath your feet and a warm sun on your back, walking the Dingle Way is an idyllic pastime.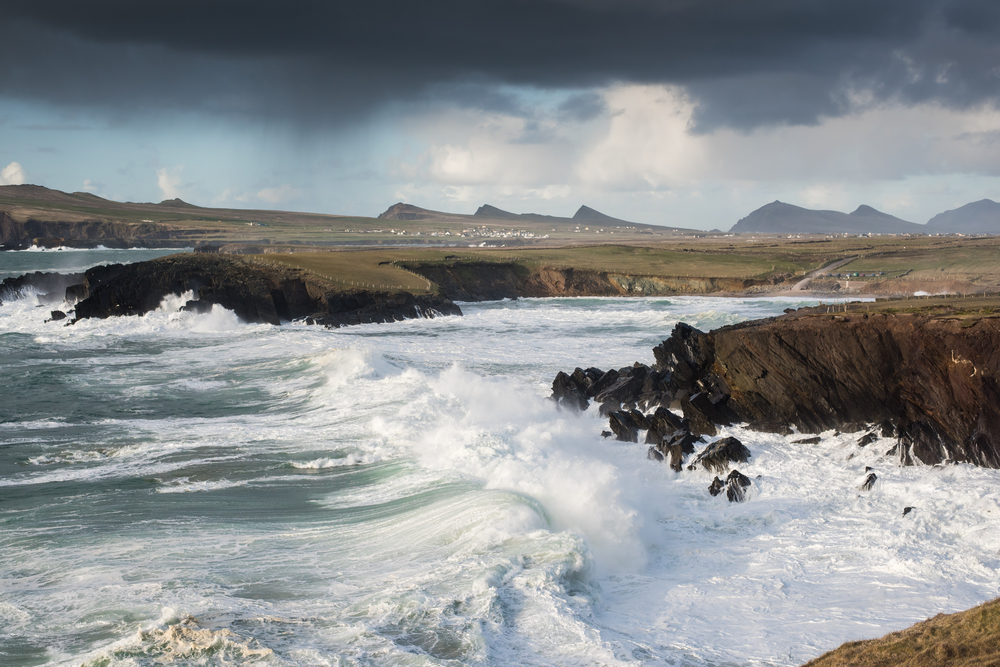 Set on the Iveragh Peninsula the Kerry Way is often described as a walker's version of the famous Ring of Kerry. On your journey you'll pass through some of Ireland's most spectacular landscapes.
Killarney National Park is home to three majestic lakes, Lough Leane, Muckross Lake and Upper Lake. Also in the Park, nestled in dense woodland, is the magnificent Torc Waterfall.
The northern stretch of the Kerry Way lies in from the coast and travels along centuries-old tracks beneath MacGillycuddy's Reeks, home to the country's highest mountain, Carrauntoohil. Remote glens with their rocky outcrops and glittering loughs further enhance the wild, natural beauty of the region.
In the south of the peninsula the trail follows the expansive coastline rewarding the walker with beautiful panoramas of emerald waters, golden bays and pretty islets.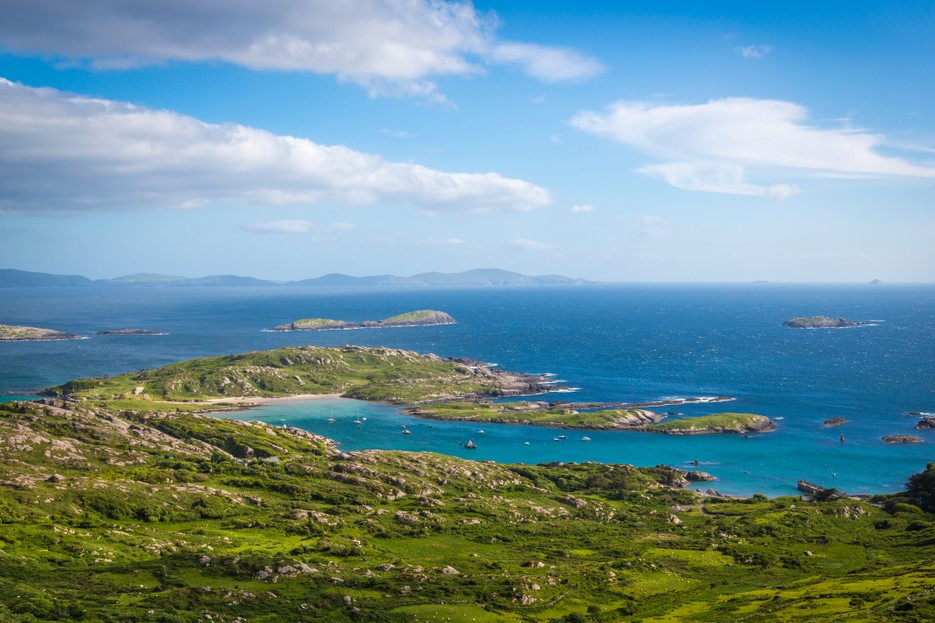 We think you'll agree that these routes are a great way to kick off our Ireland portfolio.  All that remains now is for you to take a look at our Dingle Way and Kerry Way pages to learn more about these fabulous holidays and choose which one you'd like book first!
---
Please follow the links for full details of our Dingle Way and Kerry Way holidays. Alternatively email us [email protected] or call us on 017687 72335 to speak with one of our walking holiday experts.