Alternatives to the Hadrian's Wall walk
By Mark Wright
Hadrian's Wall Path, established in 2003, is a celebrated coast to coast route that closely follows the iconic Hadrian's Wall. Built on the order of Emperor Hadrianus between AD122 and AD128, this defensive fortification aimed to safeguard the most northern extreme of the Roman Empire.
The path runs from Wallsend near Newcastle, through Northumberland's picturesque countryside, reaching the historic city of Carlisle and concluding at Bowness on Solway. Being the first National Trail aligning with a UNESCO World Heritage Site, Hadrian's Wall Path underwent meticulous planning to preserve the Wall's integrity. It took a decade to open it to the public, longer than the Romans took to build the Wall.
Despite a few bumps and hollows, Hadrian's Wall Path is considered one of the easier national trails, offering a week or so of exploration on well maintained paths amid captivating historical remains and breathtaking landscapes.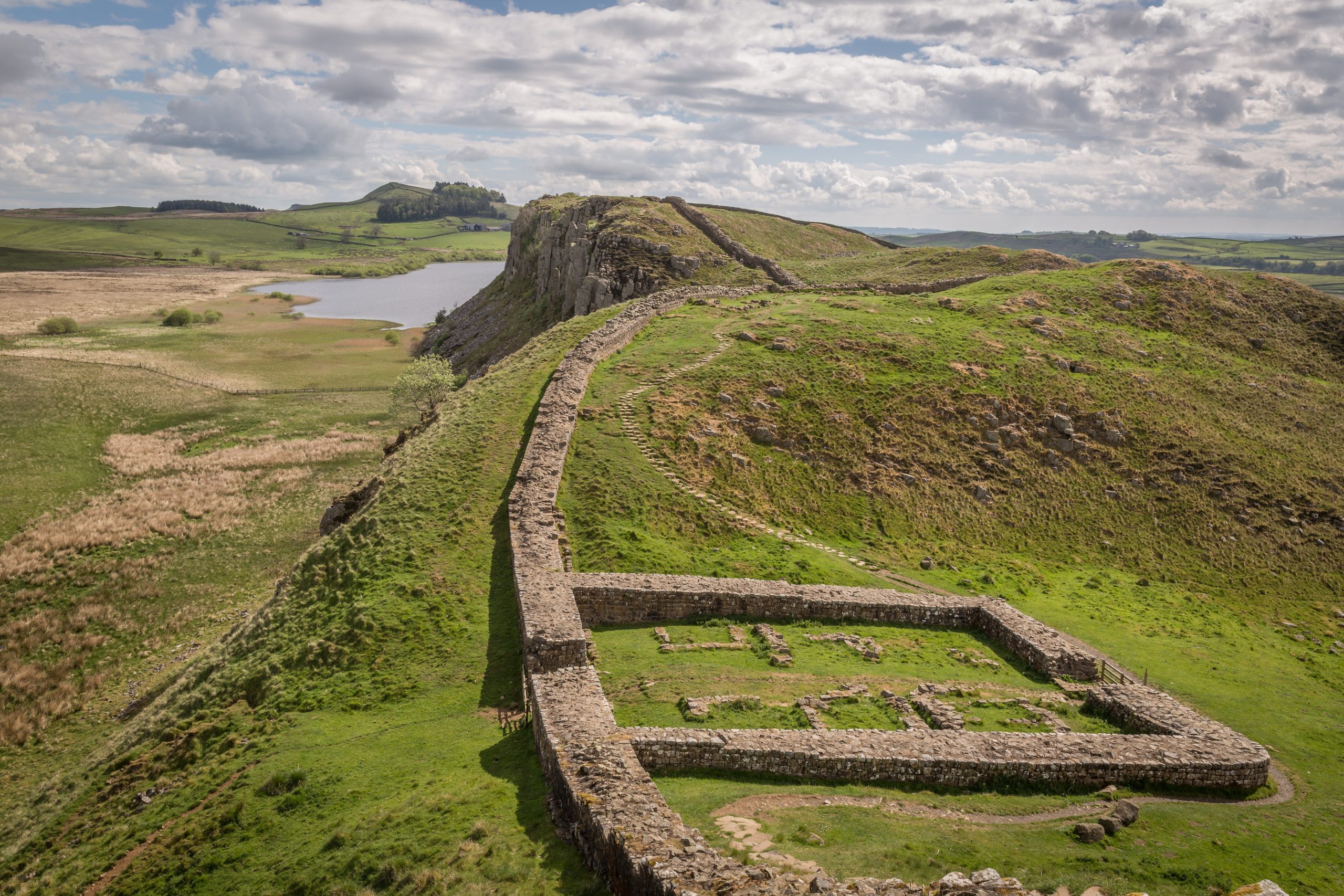 Year on year, Hadrian's Wall is one our most popular routes, and it's easy to see why. We urge anyone aiming to walk this incredible trail to book as early as you can. This gives us the best chance of securing our most preferred accommodation. It's also helpful to let us know if you have any flexibility with your dates. Unfortunately, sometimes, if left too late, and with little flexibility, it's just not possible to accommodate at certain times of the year, particularly larger groups. This is where the question arises, "What alternatives are there?"
That's the question we're going to try to answer for you here. The short answer is we have forty routes to choose from, but really, I suppose it depends largely on what was the appeal of Hadrian's Wall in the first place. Maybe you've walked it already and you're looking for a similar experience.
Historical Interest
If historical interest was the reason for choosing Hadrian's Wall – its surviving monuments, the stories of the people and the places they inhabited, then the Borders Abbeys Way must be high on your list of alternatives.
The Borders Abbeys Way is a scenic trail linking four magnificent ruined medieval abbeys: Melrose, Dryburgh, Kelso, and Jedburgh. These abbeys, along with numerous historical sites, provide a window into the centuries-long conflicts between the kingdoms of Scotland and England that raged across the Borderlands from the mid-12th to early 17th centuries.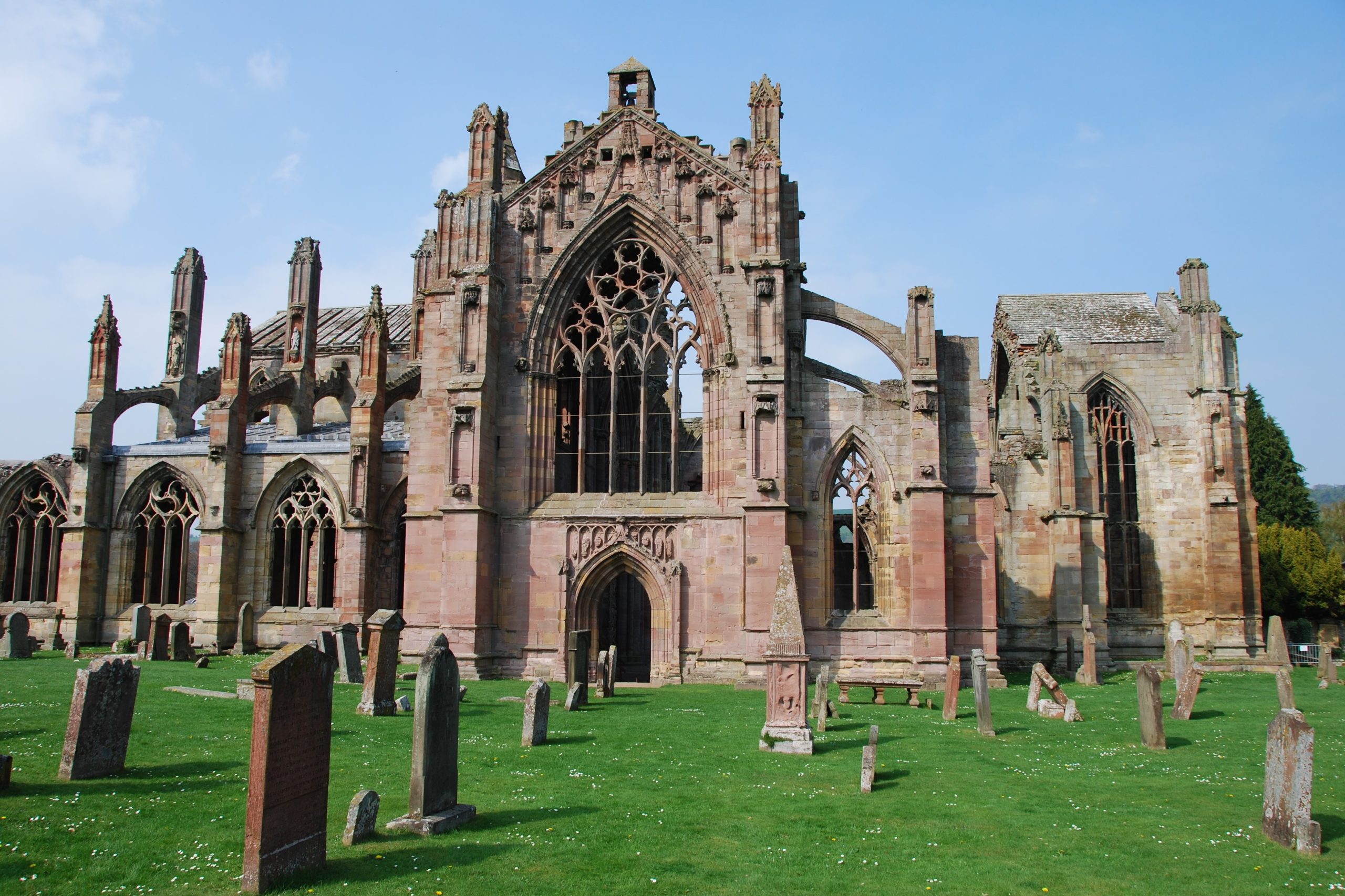 Established in the 12th century under the command of King David I of Scotland, the abbeys bear testament to the prominence and prosperity of medieval Anglo-Norman monasticism. However, these abbeys and the local population endured lawlessness and violence for four centuries, especially during the Wars of Scottish Independence. The ruins that remain today primarily result from military campaigns, including those led by the Earl of Hertford in 1544 and 1545 on behalf of King Henry VIII of England. Additional destruction came from cross-border militias, known as Reivers and later Moss Troopers, during a perilous and lawless period when the Borders served as a turbulent frontier.
The path is well-marked and offers a delightful walking experience, with at times, breathtaking views. Like Hadrian's Wall, the Borders Abbeys Way features mostly gentle gradients. The route includes riverside paths along the Tweed and the Teviot, old drove roads, disused railway lines, forest tracks, and open moorland, making it a spectacular 68 mile circuit through the Scottish Borders' countryside. A treat for both seasoned and novice walkers.
Ancient Times
If your interest extends further back, to ancient times, then The Ridgeway is the route for you.
The Ridgeway National Trail stretches 87 miles from Overton Hill near Avebury to Ivinghoe Beacon just north of Aldbury. It passes through two Areas of Outstanding Natural Beauty – the North Wessex Downs and the Chiltern Hills, and five of the greenest counties in England. The trail also visits a number of National Nature Reserves teeming with birdlife, butterflies, and wildflowers.
This ancient pathway, dating back 5,000 years, is the oldest road in Britain and possibly in Europe. Initially used by prehistoric travelers due to its elevated, naturally dry terrain, it served as a drove road for transporting livestock and goods. Today, it's a recreational haven for walkers, cyclists, and horse riders.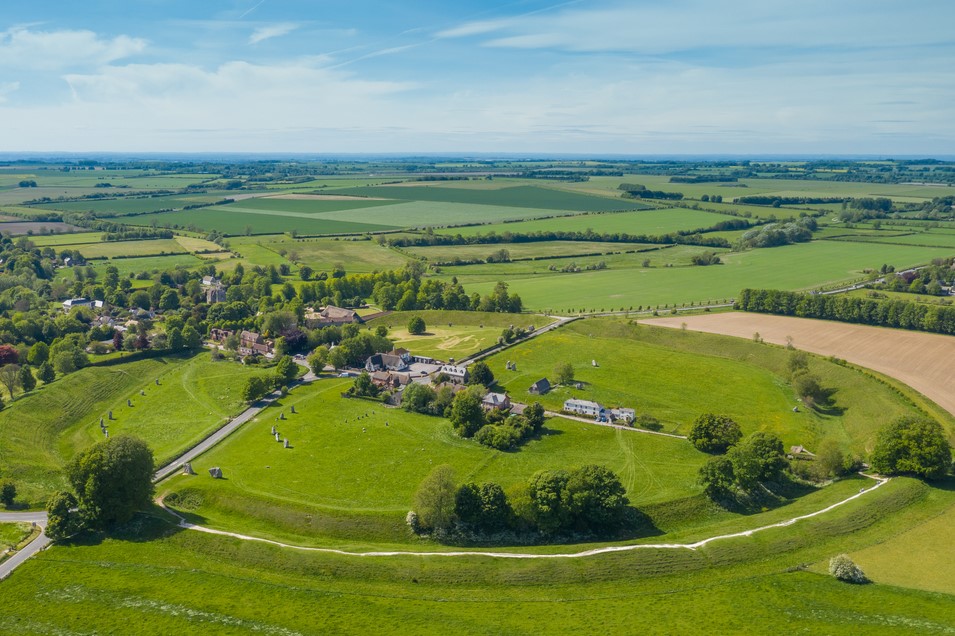 Starting at Avebury's World Heritage Site, the trail proceeds along the North Wessex Downs with expansive views, then crosses the River Thames at Goring before ascending into the Chiltern Hills.
Beyond being a long-distance trail, The Ridgeway, like Hadrian's Wall, is a historical monument. It features archaeological treasures such as Avebury Castle, Wayland's Smithy, West Kennett long barrows, and Iron Age hill forts such as Barbury, Segsbury, and Pulpit Hill. The landscape is adorned with chalk carvings, including the renowned Uffington White Horse, dating back 3,000 years to the Bronze Age. Walkers can connect with the history and traditions of those who have traversed The Ridgeway over the past five millennia.
Northumberland
For many, the attraction of Hadrian's Wall, is time spent in Northumberland. Thankfully, we have another three fantastic routes in, or in the case of St Cuthbert's Way, partly in, this breathtakingly beautiful county.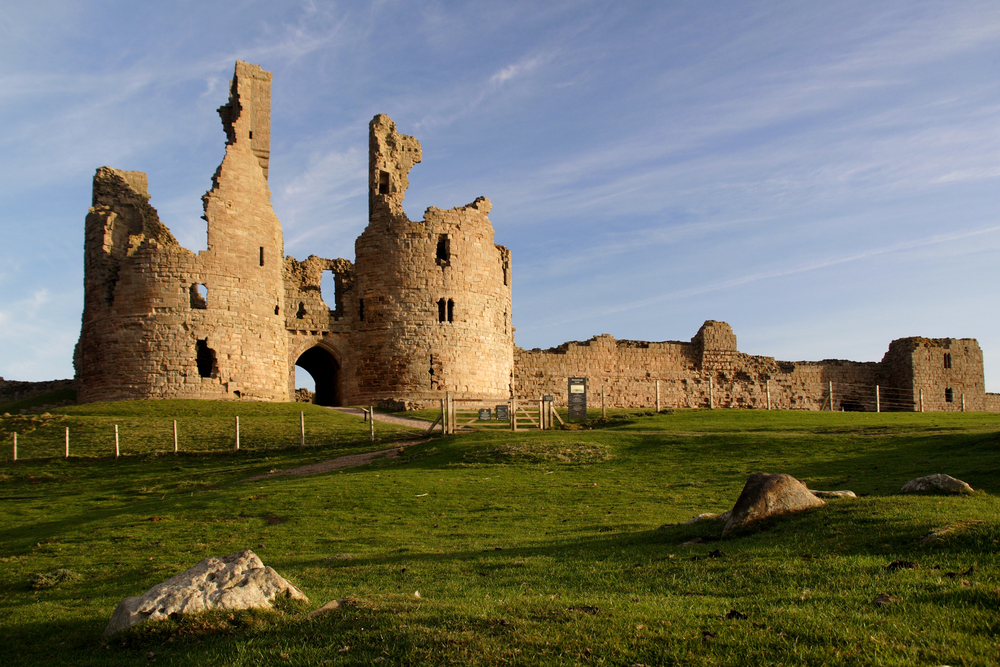 The Northumberland Coast Path is renowned for its vast beaches, iconic castles, rolling dunes, dramatic rock formations, and isolated islands. With a rich history spanning 7,000 years, it hosts an array of conservation sites, including two National Nature Reserves, showcasing diverse wildlife and habitats.
Your 64 mile journey encompasses endless beaches, set against imposing castles such as Warkworth, reflecting in the River Aln, the dramatic Dunstanburgh ruins, and the majestic Bamburgh Castle. Add to this the historic town of Berwick-Upon-Tweed with its Elizabethan town walls. Offshore attractions such as Croquet Island, the Farne Islands, and the Holy Island of Lindisfarne are also worth a visit. Consider planning rest days during your adventure to further explore these amazing places.
Nature enthusiasts will find a haven on the Northumberland coast, with estuaries hosting wading birds, wetlands teeming with egrets, herons, and waterfowl, and offshore islands home to puffins, razorbills, and guillemots. Dune systems, saltmarshes, and grasslands feature a diverse array of plant life, including marsh orchids, sea campion, rock-rose, and fairy flax.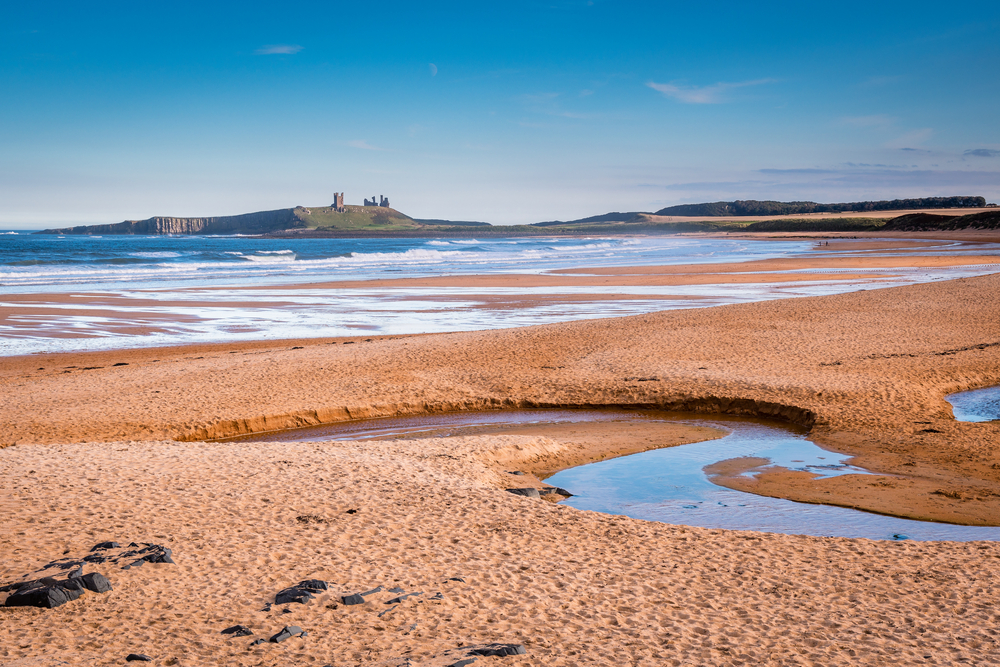 Why not embark on a 97 mile journey tracing the footsteps of St Oswald, the Anglo-Saxon King who played a pivotal role in introducing Christianity to England? St Oswald's Way commences on the Holy Island of Lindisfarne, meandering along the stunning Northumberland coastline to Warkworth. It then follows the serene River Coquet to Rothbury and ventures south over moors, through forests, and rolling countryside before concluding at the none other than Hadrian's Wall.
This walk offers a diverse experience, including coastal trails, expansive moorlands, remarkable geology, quiet fishing villages, and charming market towns. It unfolds centuries of history, passing Neolithic rock art, Iron Age forts, Roman sites, medieval castles, eighteenth-century limekilns, and World War Two coastal defenses.
With its highest point at just over 300m (990ft), St Oswald's Way, like Hadrian's Wall, is a comfortable journey. It also showcases a rich variety of birdlife, seals, dolphins, red squirrels, rare butterflies, and plants, providing a taste of Northumberland's hidden treasures.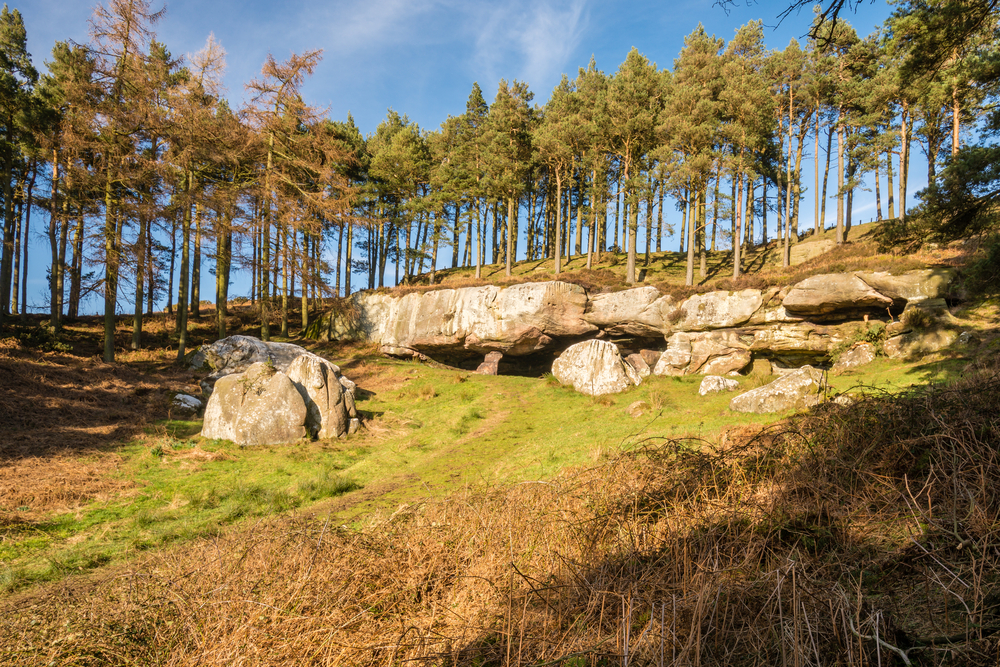 St Cuthbert's Way winds through the picturesque landscapes of the Scottish Borders and Northumberland, connecting places linked to the 7th-century Saint.
Starting in the market town of Melrose in the Scottish Borders you traverse the Eildon Hills, enjoying panoramic views of the surrounding countryside, before meeting with the River Tweed. After a detour to the ruins of Dryburgh Abbey, you follow the ancient Roman road of Dere Street. There's those Romans again!
You then navigate the foothills of the Cheviot Hills to reach the peaceful market town of Wooler. As you approach the coast you will visit St Cuthbert's Cave before descending to the unique tidal causeway leading to the Holy Island of Lindisfarne, featuring its spectacular priory and castle.
Coast to Coast
If walking from one coast to the other was part of the Hadrian's Wall appeal, then we have a couple of great suggestions for you.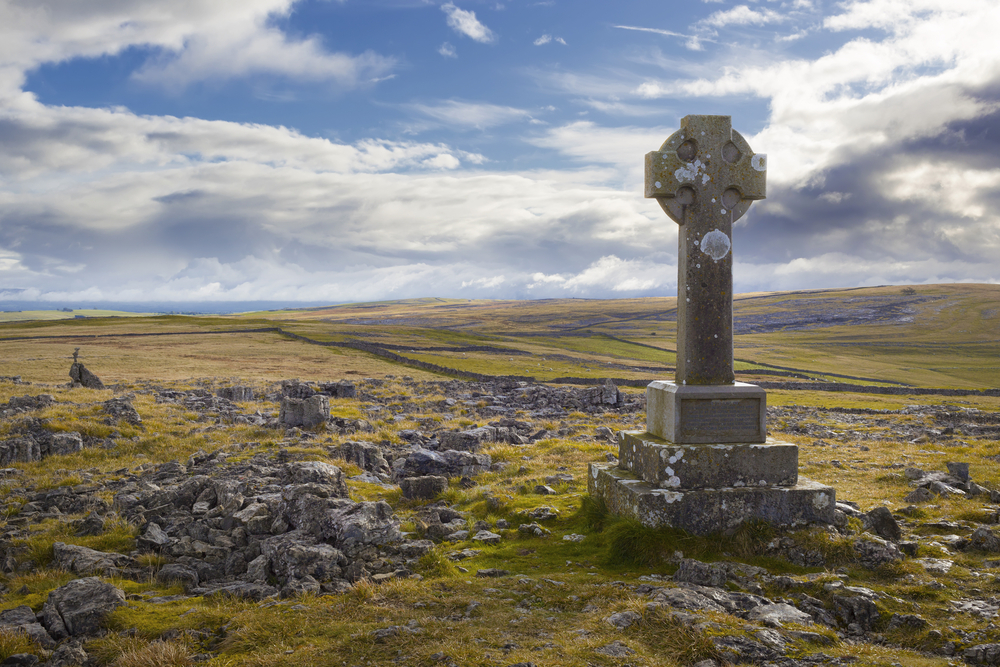 Alfred Wainwright's Coast to Coast runs from the sea cliffs of St Bees on the Irish Sea, to the fishing village of Robin Hood's Bay on the North Sea. It's a classic long distance walk that will take you through three national parks and over a real cross-section of England's most dramatic landscapes.
As you traverse the Lake District, Yorkshire Dales and North York Moors national parks you'll walk beneath imposing mountains, alongside shimmering lakes, through enchanting woods and over heather-clad moorland.
At over 190 miles, the Coast to Coast is more than twice the length of Hadrian's Wall. However you needn't walk it all at once. We've broken it into more manageable sections. Firstly, measuring 84 miles, the same as Hadrian's Wall, we have the Lakes and Mountains section from St Bees to Kirkby Stephen. This is followed by the 110 mile Dales and Moors stretch from Kirkby Stephen to Robin Hoods Bay.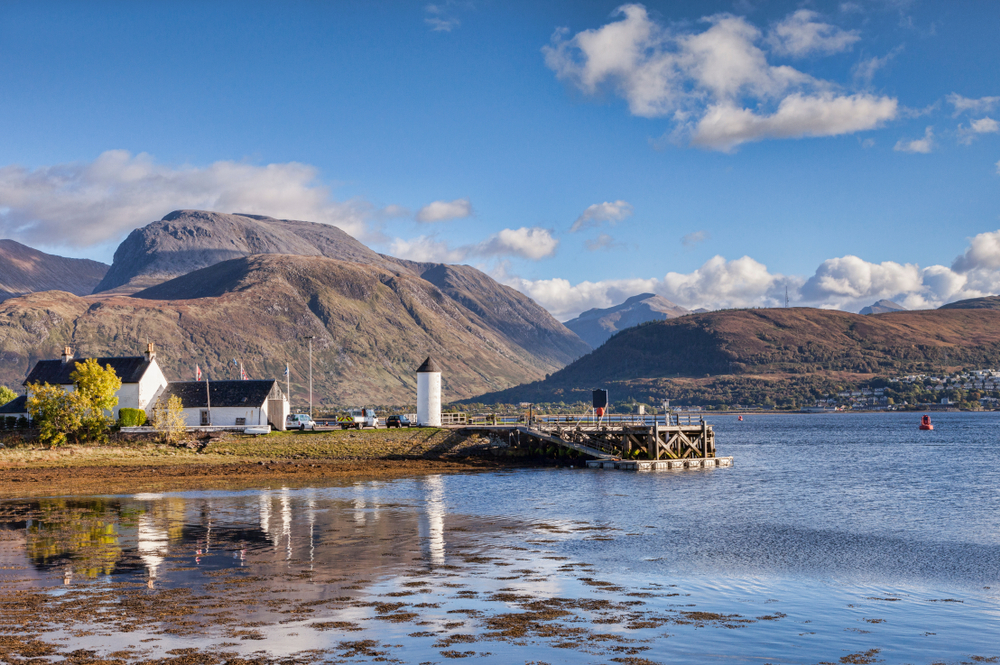 If 190 miles is too much of an ask and you don't want to split your coast to coast walk over two holidays, then why not consider moving away from the north of England, up to Scotland?
The Great Glen Way is a 73 mile coast to coast trail from Fort William on the west coast to Inverness on the east coast, tracing the geological fault line through the Great Glen, also known as Glen Albyn or Glen Mor.
The trail starts in Fort William, and having left Loch Linnhe behind, follows the Caledonian Canal past Neptune's Staircase and on to Gairlochy. It then travels along the banks of Loch Lochy, Loch Oich, and Loch Ness, renowned for its legendary monster. Leaving Loch Ness, the trail passes through ancient Abriachan woodland, home to diverse wildlife, before joining the River Ness, concluding at Inverness Castle.
Well waymarked and relatively easy, the route encompasses canal towpaths and scenic forest tracks, offering splendid views of the Great Glen's lochs and surrounding mountains. The castles and forts along the trail provide insights into Scotland's rich history and culture, making the Great Glen Way an ideal introduction to long-distance walking and superb alternative to Hadrian's Wall.
---
We hope we've answered the question of 'What are the alternatives to Hadrian's Wall?' and perhaps provided a little inspiration in doing so. For more information on Hadrian's Wall, any of the above routes or indeed any of our forty routes throughout the UK and Ireland, please don't hesitate to get in touch. Email us [email protected] or call us on 017687 72335 to speak with one of our walking holiday experts.