6 reasons to walk the Settle to Carlisle Way
By Mark Wright
Stretching from the limestone country of the Yorkshire Dales to the pleasant farmlands of Cumbria's Eden Valley, the Settle to Carlisle Railway is undoubtedly one of Britain's most scenic rail journeys. The Settle to Carlisle Way allows you to enjoy that same stunning landscape at a much more gentle pace. We're incredibly excited about this holiday and we believe there are many reasons to sign up and experience the Settle to Carlisle Way next year – here are just six of them!
Fascinating Geology
The limestone country of the Yorkshire Dales is an enthralling landscape where becks can suddenly disappear underground only to reappear as springs several miles away! Deep beneath the ground is a world of caves and tunnels shaped by the rainwater working through the bedrock. All around are potholes, shake holes and limestone outcrops.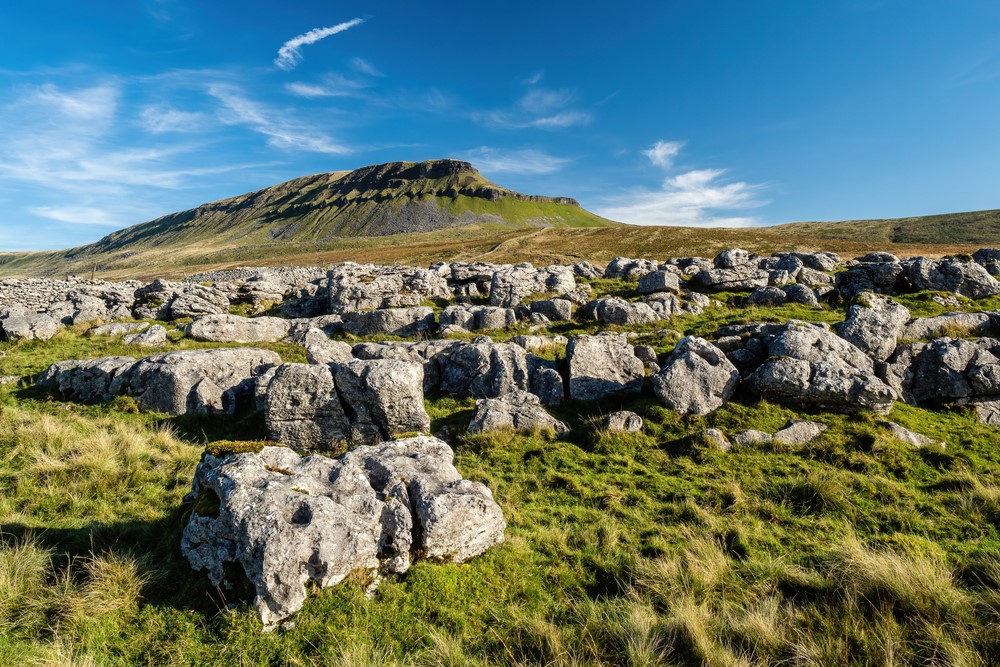 The limestone pavement you see is a result of heavy glaciers having scoured and fractured the Carboniferous rock along existing fault lines known as bedding planes. After which mildly acidic rainwater has been eroding and dissolving these bedding planes creating intriguing patterns of blocks and fissures.
The Yorkshire Three Peaks
The famous Yorkshire Three Peaks of Pen-y-ghent, Whernside and Ingleborough are a magnet for hillwalkers. Three magnificent hills each worthy of a day's exploration in their own right. Many of course choose to take on the Three Peaks Challenge where the aim is to complete a 24 mile circular walk taking in the peaks of Pen-y-ghent (2277 ft), Whernside (2415 ft) and Ingleborough (2372 ft) in under 12 hours.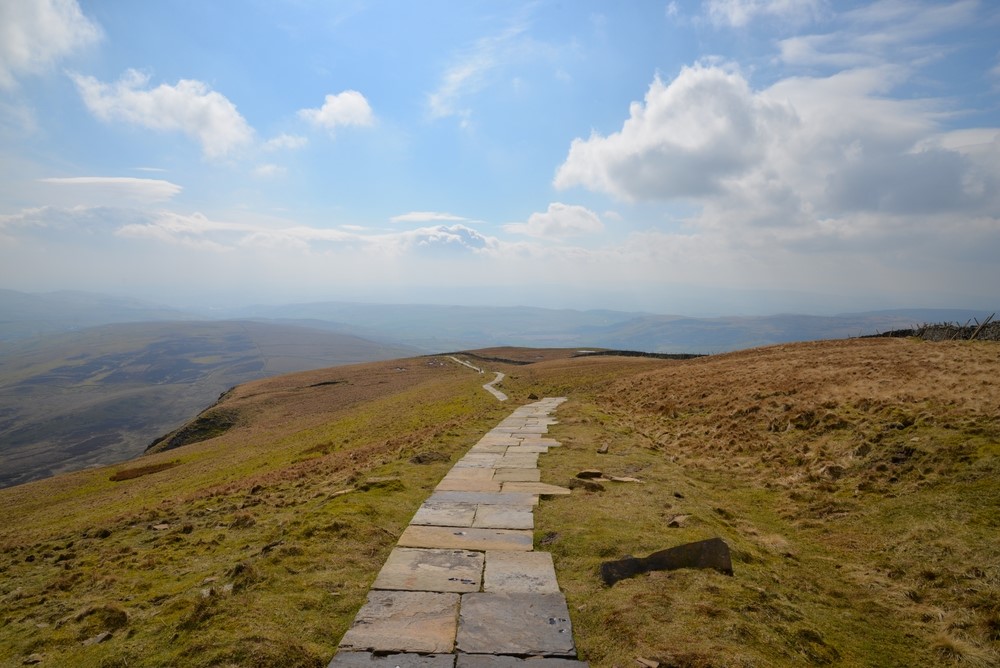 Following the profile of the railway, the Settle to Carlisle Way of course doesn't require you to scale any of these peaks but rather allows you to weave beneath them where you can marvel at their majesty in a much more leisurely way. The Way allows you to immerse yourself in the splendour of the three peaks without the hardship of having to scale them.
Unless of course you'd like to factor in a 'rest day' and take a walk up one of them?
Astounding Victorian Engineering
In an incredible feat of Victorian engineering the 72 mile long Settle to Carlisle railway was built remarkably in just seven years. At one stage there were over 6000 men employed on the project which involved the construction of no fewer than 14 tunnels and more than 20 viaducts.
The most recognisable landmark on the line is perhaps Ribblehead Viaduct. The Grade II listed structure at Batty Moss in the Ribble Valley spans a distance of 400 metres and features 24 magnificent arches towering 30 metres above the ground.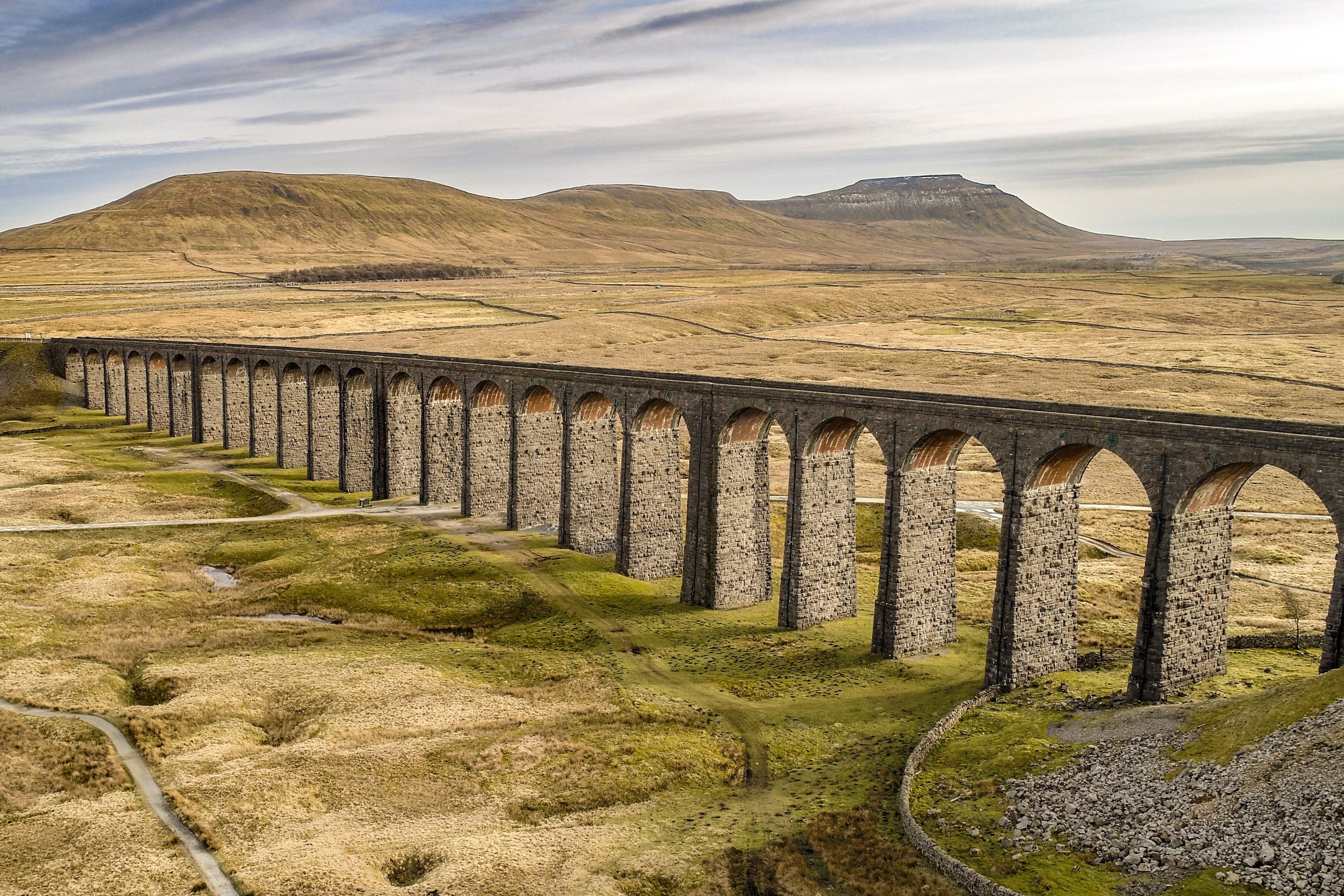 Nearby, beneath Blea Moor, is the longest tunnel on the line. It took four years to construct, it measures one a half miles in length and runs an impressive 500 feet below the moor from which it was named. As you cross the moor look for the ventilation shafts signalling the line of the tunnel.
A Wealth of Wildlife
There is an abundance of animals, birds and plants along the Settle to Carlisle Way. Dawn and dusk are the best times to spot deer, foxes, badgers stoats and brown hares.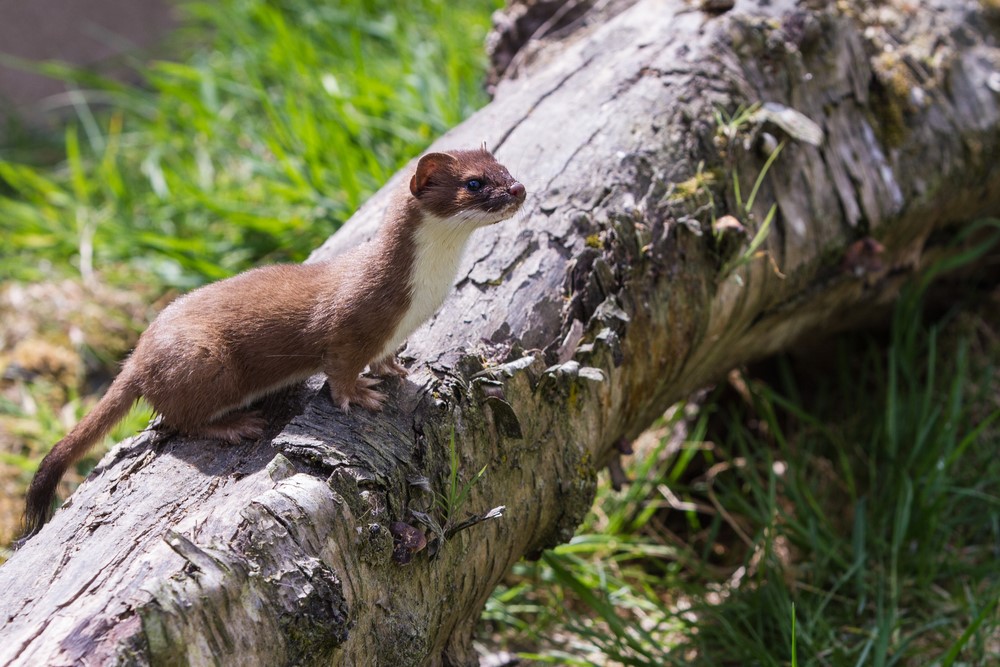 When walking in woodland look carefully for the native red squirrel as well as great spotted woodpeckers and cuckoos. Moorland and meadows are home to golden plovers, skylarks, lapwings, redshanks and short-eared owls. In spring and summer listen for the cry of the curlew.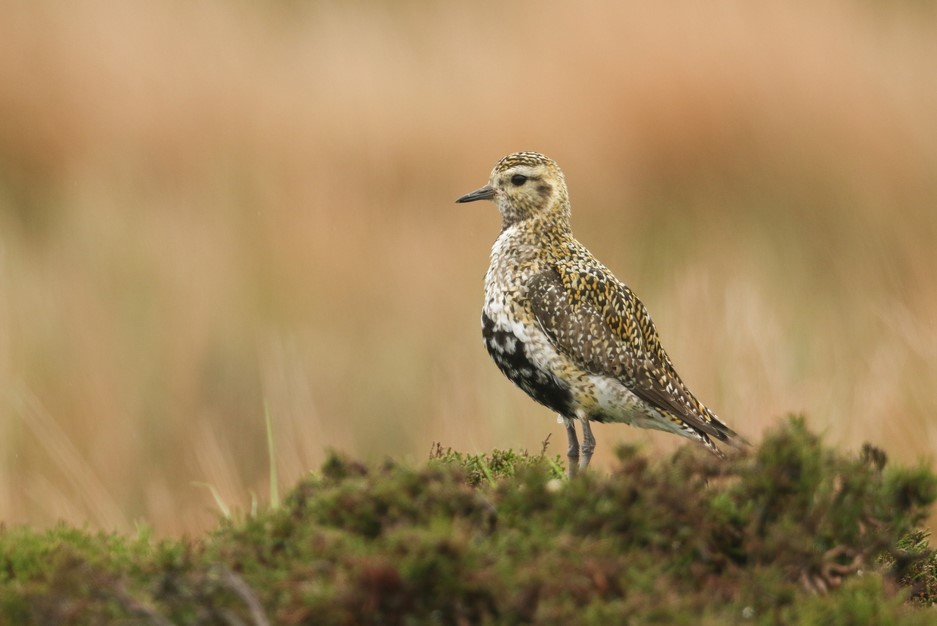 On the banks of the Eden keep an eye out for herons, kingfishers, oystercatchers and sand martins. In the skies buzzards are common, but peregrine falcons, ospreys and red kites can make an appearance.
In spring the woods are bright with wood sorrel, bluebells and giant bellflowers and in summer wildflower meadows fill the landscape with vibrant colour and support a variety of insects, small mammals and birds.
A Quiet Corner of Cumbria
The Eden Valley section of the Settle to Carlisle Way enables you to soak up some stunning Lakeland views whilst remaining at arm's length from the hustle and bustle of the Lake District National Park. If you're looking for a quieter Cumbrian experience, then this is the place for you.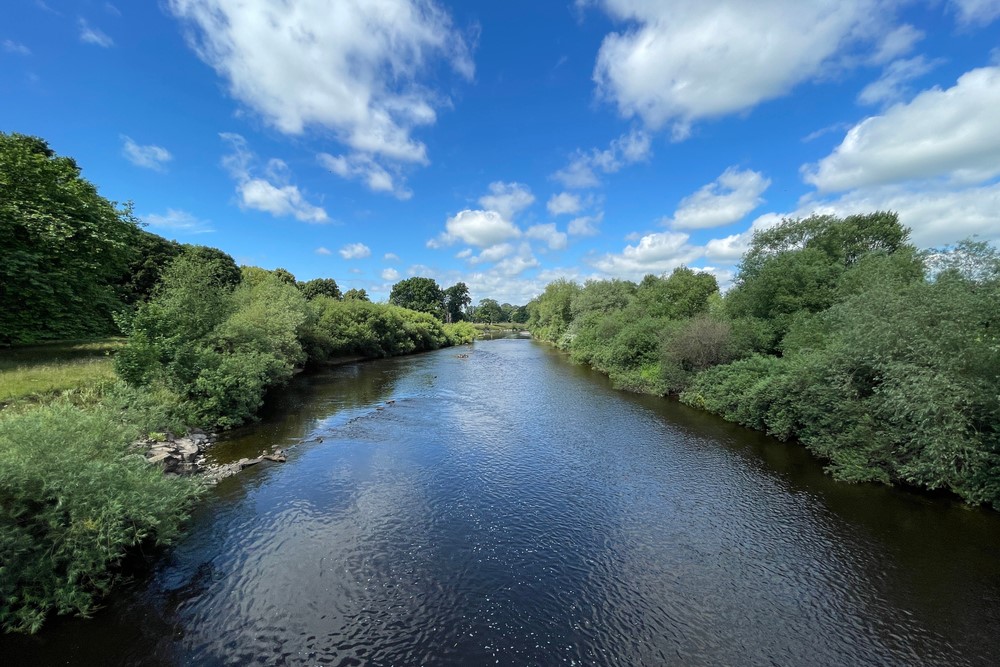 Meander along idyllic riverside paths and in and out of enchanting woods. Enjoy a warm welcome as you visit pretty villages and unspoilt hamlets. The Eden farmlands are a place of peacefulness where a slower, more gentle pace is the natural way of things.
Delicious Food
High on my list of priorities for any holiday is food. Probably more so on a walking holiday when a when well-earned 'walker's reward' is much more enjoyed!
In addition to the many traditional country inns serving amazing locally sourced produce in the evening, there's a fabulous selection of farmhouse tea rooms and town centre cafés along the Settle to Carlisle Way.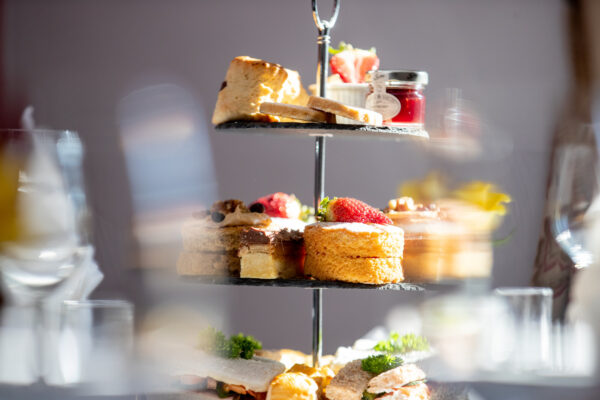 In addition to enjoying their wonderful surroundings, if ordered a couple of days in advance, the delightful tea room at Middle Studfold Farm can prepare you their homemade afternoon tea to take away in a box. Simply find your ideal spot to sit and enjoy the perfect picnic.
At Goats & Oats the food is absolutely delicious and 100% plant based, leaving you full, satisfied and ready for your adventures. Their hearty breakfast includes Sausages, sautéed mushrooms, beans, tofu scramble, cooked tomato & sautéed potatoes. Evening meals include Chilli Sin Carne with rice & loaded nachos, Butternut squash, chickpea & lentil curry with rice, as well as Lasagne with garlic bread & mixed salad. All 100% plant based!
These are just a taste of some of the mouthwatering cuisine you'll experience on the Settle to Carlisle Way.
---
Click here for more details about our Settle to Carlisle Way holiday, or ring us for a chat on 017687 72335 or email us at [email protected]. We can't wait to hear from you.